Minnesota Nabs Superbowl LII!
Posted by Erik Bergs on Tuesday, May 20, 2014 at 12:00 AM
By Erik Bergs / May 20, 2014
Comment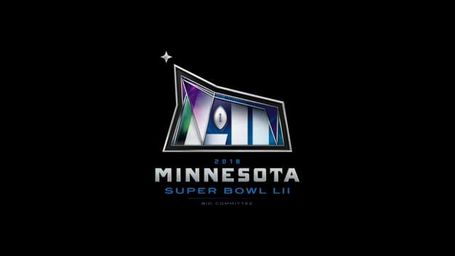 On Tuesday NFL owners braved the idea that a Super Bowl could be held in Minnesota. Although the game would be held in the new,
indoor
$1 billion stadium, which is currently
under construction
, the event would ask attendees to come to our great state... in early February of 2018 (for something that's not winter related). Yet even with a warm option (New Orleans) and a lukewarm option (Indianapolis), the assembly of owners in Atlanta opted for a full-scale polar plunge! Despite Indianapolis exiting the voting early, it took the full four rounds to select Minnesota as the winner. The case put forward by New Orleans centered around a promise to not have a power outage (like they did at their last Super Bowl); this was the first time the Big Easy lost a bid for the game. Indianapolis put forward Lucas Oil Stadium (which hosted the event in 2012) as an option, hoping to have it take the stage one last time before losing its new car smell. Some of us (I do, vaguely) remember when Minneapolis hosted the event in 1992; this (come 2018) will set a gap of 26 years between Minnesota Super Bowls (pretty good odds considering there are 32 teams and 31 stadiums in the NFL). The game in 1992 saw the questionably named Washington Redskins dispatch the Buffalo Bills 37-24.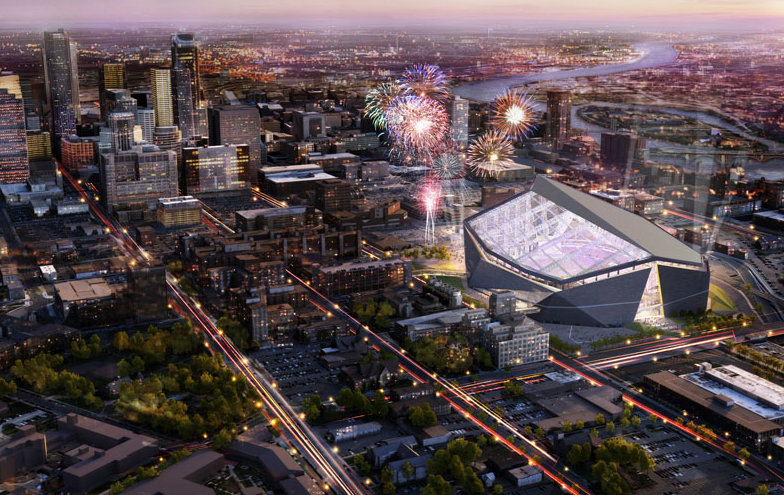 In the big picture of Minnesota sports, this summer's MLB All-Star Game at Target Field just got some company. The new stadium and plaza (which haven't even been
named
yet) already have big plans! I suggest we build more hotels. Images via: Minnesota Vikings