Minnesota Orchestra's CEO Michael Henson Steps Down
Posted by Angie Newgren on Saturday, March 22, 2014 at 12:00 AM
By Angie Newgren / March 22, 2014
Comment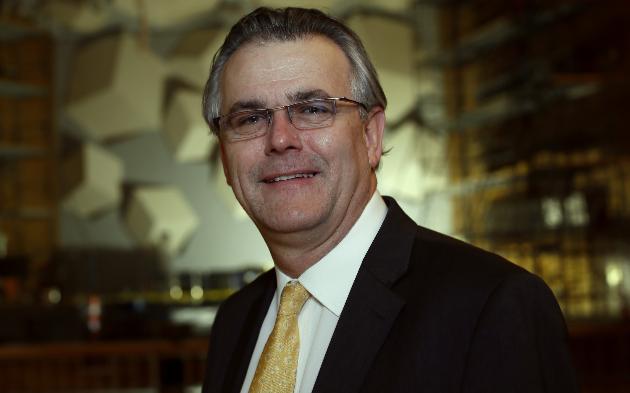 Great news for the Minnesota Orchestra musicians and fans: President and CEO Michael Henson will
step down
after constant criticism from supporters of the Minnesota Orchestra musicians. Henson announced this past Thursday he will retire from his position this August. Michael Henson and management board members approved of a $40 million renovation for Orchestra Hall, the home base for the Minnesota Orchestra. Most of that money went to redesigning the lobby. Can't forget to mention his bonus in 2011, of over $200,000 totaling that year's salary to nearly $620,000. In October 2012, Henson informed the musicians of the Minnesota Orchestra their new contract would
have
to include a 30% pay cut due to the lacking resources. The musicians, unwilling to agree, were forced into a lockout that lasted 16 months -- the two sides agreed on a new contract this January. But on the way the orchestra lost trust in their managers, more than a year of paychecks, benefits, many members who moved on, and conductor Osmo Vänsk
ä
. The famous conductor moved on in October 2013, exactly one year after failed negotiations with the board. Vänskä had been the conductor since 2003, leading the Minnesota Orchestra to be world renown and to a Grammy win.
Minnesota music fans rejoiced this past January when word broke the orchestra would be getting their jobs back --  right away the public began to ask: "
What about Osmo Vänskä
?" As everyone wondered, Vänskä was busy traveling around the world guest conducting for various orchestras -- he publicly stated he was not invited back, but would not accept an offer unless Henson stepped down. That statement was entirely supported by all but the board. A commotion struck out during the orchestra's first concert during intermission when new board chairman Gordon Sprenger gave a speech, an audience members shouted, "Bring back Osmo!" to which the crowd roared in approval. Since the start-up of the orchestra months back, there has been a petition going around for all supporters to sign for Michael Henson to step down.
The Minnesota Orchestra's mission includes: "to enrich, inspire, and serve our community," and by "delivering this within a financially sustainable structure." Obviously Henson failed his job to contribute to the mission. With the overwhelming pressure from the public, Henson has decided to step down. The Minnesota Orchestra still has no official conductor -- they have been using substitutes in Vänskä's absence. But now that Henson has stepped down, will Vänskä get an offer? Next week, on March 27th, 28th, and 29th, Osmo Vänskä will return as a guest conductor for the Minnesota Orchestra. This is perfect timing, right after Henson's statement of intent to leave in August. The public had poked hard enough to get Henson to leave, and undoubtedly will do the same to get Vänskä back. So far no official word on a contract for Vänskä, but with Henson gone Minnesotans now hope his permanent return is only a matter of time. Photos via: Star Tribune and Brian Peterson