Minnesota Shawshank Redemption—Second Chance Law Brings Hope and New Revenue
Posted by Tony Randgaard on Wednesday, March 4, 2015 at 12:00 AM
By Tony Randgaard / March 4, 2015
Comment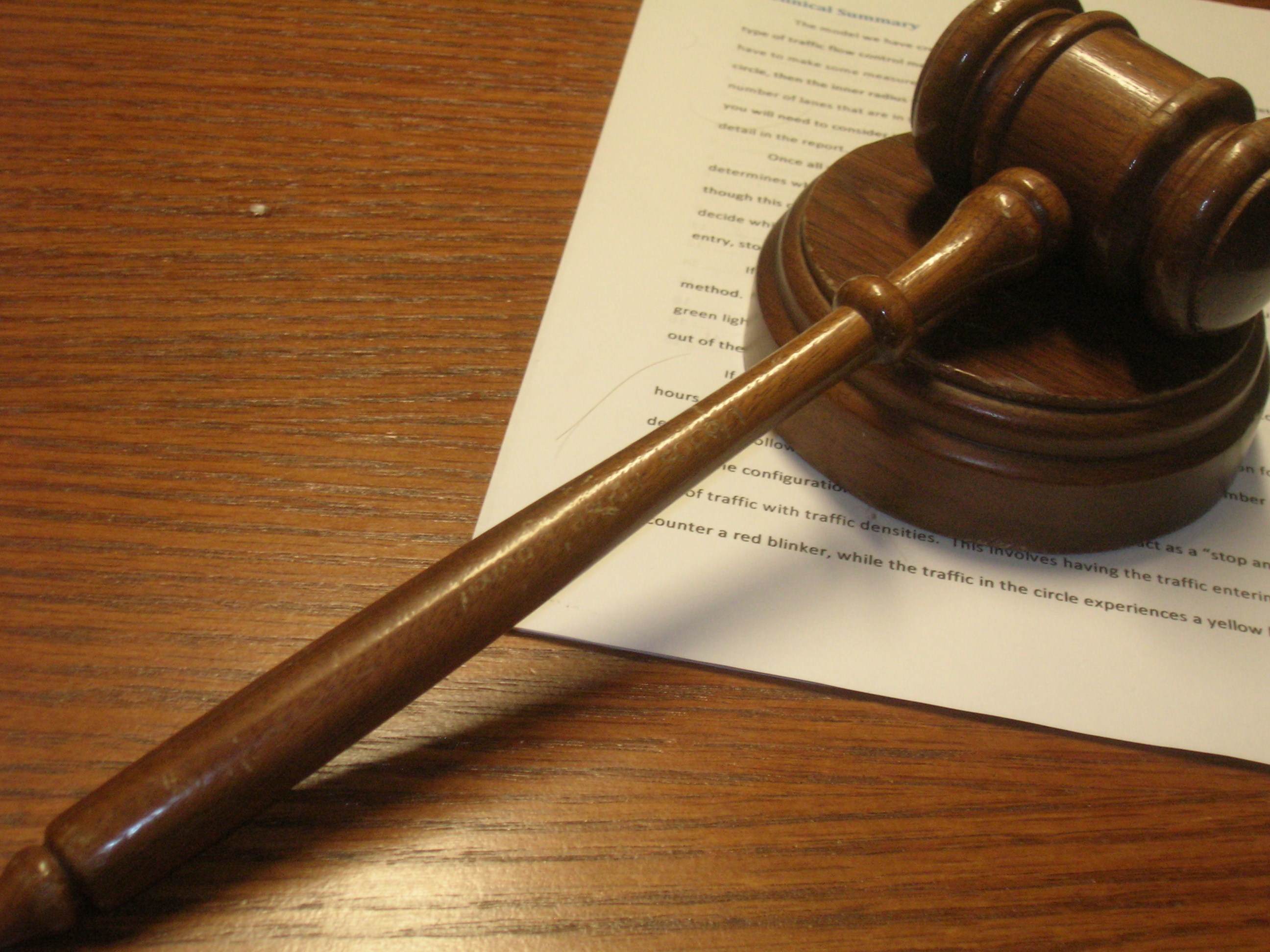 In the ubiquitous epic
Shawshank Redemption
convict Andy Dufresne counsels: "Remember Red, hope is a good thing, maybe the best of things and no good thing ever dies." Unlike Andy, Take Action Minnesota leader Larcell Mack could not escape his 17-year prison sentence with a rock hammer and a sultry Raquel Welch poster. An errant, ricocheting bullet killed a fleeing associate and changed his life. He did hard time taking advantage of every rehabilitation tool available. He finished his GED and then Associate degree. Along the way, he eagerly completed courses in Microsoft Office, drafting, carpentry, painting and floor covering. After his release, Mack passed all milestones, becoming active in his church and community and is now a workforce counselor dedicated to making a difference.

Testifying before the Minnesota legislature, he advocated passing Minnesota's second chance expungement law so that when he was qualified, there would be hope to seal his teenage conviction record. Mack stated that an expungement would:
"... truly symbolize the transformation that has taken place within me. I am no longer the teenager I was twenty years ago…"
It came as a shock to Matthew (name withheld for legal proceedings) when he received the call that he did not pass the background check to coach little league baseball. It hit even harder when he had to explain the decision to his little boy. His son couldn't quite comprehend why his dad couldn't coach the team. Matthew's boyish good looks and flowing blond locks obscure a checkered past from almost fifteen years ago. As a juvenile he was hanging with a 'bad crowd' that was doing drugs and involved in small time burglaries. He was caught with stolen property and marijuana and sentenced to dual felonies in Juvenile Court. He served 30 days in jail. Since she was a little girl, Emily Souther dreamed about being a nurse. When she was 16-years old she committed a gross misdemeanor theft. At 30 she turned her life around, raising a family and completing all necessary course work to be a practical nurse (LPN). But the theft remains on her record, haunting her. She cannot pass the background check to move ahead and be certified as a nurse. Sadly, she "is trying to be a nurse and it's not happening." The Legislature and Governor Dayton heeded pleas from proponents like Mack and Souther. Minnesota's new and improved expungement or 'second chance law' took effect January 1. During the signing, Governor Dayton admonished employers and landlords:
"Get beyond this 'one strike and you're out' approach and look at the person."
Prior to this bill, Minnesota allowed arrest or conviction records to be expunged, but that authority only applied to court records. Employers, landlords and background check companies could still easily view or even publish the old arrest or conviction records from the Bureau of Criminal Apprehension (BCA) database, law enforcement or other state agency sources. This flaw delivered painful ramifications for a once rambunctious teen, Alexa Stroud. At 18 she was hanging out with rebellious friends and they cajoled her to use a stolen credit card at her small town Walmart. An easy way for a broke teenager to get the newest fashion? She succumbed to the peer pressure and took the chance. Soon after, she was tracked down by the police and charged with gross misdemeanor card fraud. In court Alexa pled to a stayed sentence for misdemeanor credit card fraud. After fulfilling her sentence she was granted an expungement (or sealing) of her records by the presiding judge and prosecutor. Unfortunately that process only sealed court records. Background check companies access their records from the Bureau of Criminal Apprehension (BCA) and did not recognize the expungement. As a result, Alexa was denied employment by Wells Fargo, U.S. Bank and others. Despite fulfilling her sentence and being assured that her records were sealed, she was forced to move to Texas to find a job. During hearings about the new legislation, she implored lawmakers:
"Please help me. Please give me another chance to be an equal member of our society like everyone else! I would be devastated if at 23, I cannot pursue all my dreams in life, because of this."
The new law closes this loophole and dramatically expands the list of offenses that can be considered for a second chance. It paves the way for judges to seal all records for: arrests resulting in dismissal or acquittal; misdemeanor or petty misdemeanor convictions two years after completion of the sentence; gross misdemeanors after four years; low level felonies after five years and the vast majority of juvenile offenses. The new law facilitates full expungement of these situations, while holding companies and landlords accountable. Companies must promptly delete expunged records from their employment screening while landlords must remove eviction records when the case was resolved in favor of the tenant. For Matthew of Minneapolis, the renewed hope to clear his juvenile felonies from the public record is critically important. He feared that these juvenile mistakes would impact his adult life forever. Along with the coaching rejection, he has lost a job (after the background check) and his home was denied a day care license. For a family man with a determined work ethic, does the punishment fit the crimes from 15 years gone by?
"After I finished the 30 days jail time, I got out and changed my life around. Some people don't change but that was all it took for me! I have not had one interaction with law enforcement since then. I own a successful business. I am a great father and friend. The past is the past and it's behind me. I wish it would quit coming up in the future."
A Gold Rush For Law Firms
It is estimated that a surprising 1 in 4 Minnesotans have an arrest record. As a result, state law firms are planning and bracing for a boom of new business. Minneapolis attorney Gregory Joseph (Joseph Law Office PLLC) asserts:
"I believe the number of petitions for expungement filed in district courts will easily double this year. That rate will continue to climb as the general public becomes more familiar with the new law and the relief it can offer."
On the prosecution side or receiving end of expungement petitions, there is mixed awareness of the impact of the new law. We spoke with an experienced Minneapolis attorney recently who was clueless about the new law. Joseph finds that those in the know are preparing for a large increase in the number of cases. Because the new rules allow prosecutors to agree in advance to an expungement, a new frontier is forming for negotiation and plea bargaining. This issue raises the question of the importance of retaining a lawyer for expungement proceedings. The point is reinforced by clicking to the Minnesota Judicial web-site: "A motion to expunge is a complicated procedure….contact an attorney"— the warning serves as a revenue green light for lawyers. Joseph counsels to find an experienced attorney that will provide a free consultation. That approach can help individuals determine if they are eligible under the new law and if the effort has a good probability of success. For individuals with limited resources the Volunteer Lawyers Association is a great option to provide free expungement help.
Google My Name and I See a Mug Shot!
It's a regular occurrence. Career counselor Renee Zschokke peers across her desk and a bright-eyed U of M junior or senior appears to carry the weight of the world on their shoulders.
"I Google my name and see a mug shot! How am I going to get a job?"
This scene is an outcrop of unregulated data miners and background check companies. Companies such as mugshot.com troll for arrest and conviction records and then charge $200-1000 to "help" victims remove the online records from their own and other sites. In the past, Minnesota had no rules requiring that data miners update arrests that were dismissed or convictions that were expunged. Zschokke, an employment counselor with Take Action Minnesota highlighted this issue.
"Records are incredibly accessible through state repositories or by unregulated data miners. A motivated client can quickly fall into a state of hopelessness when they're continually denied because of their record."
The new law provides relief as business screening services, employers and landlords must promptly delete expunged arrests or convictions. One of the sponsors of the new law, Senator Bobby Joe Champion (D-Minneapolis) noted that online records often ignore that an individual was convicted of a lesser crime, or may not have been charged at all. While the new law puts teeth into this issue and employment screening, Champion has vowed to address companies profiting from mug shot photos in future lawmaking.
Impact on Housing and Homelessness
Prior to the new law, housing experts identified a clear link between an arrest, conviction or eviction record and a downward decline into chronic homelessness. Attorney Joseph admitted he has had many clients forced out of housing or unable to secure housing based on a background check. Sue Waltov Phillips, Executive Director of the Metropolitan Interfaith Council on Affordable Housing was even more assertive about the impact of Minnesota's old law:
"It's caused people to become homeless as well as keeping people homeless."
Attorney Joseph agrees.
"A downward spiral sometimes emerges, where people are denied housing due to a conviction and are forced to live somewhere else. They can't get hired for a new job because of their record. The person then can't afford to pay fines and fees because they lack income. A young offender cannot possibly envision the lifelong adult consequences that a conviction can carry."
The new second chance law shines a ray of hope for those with records that can be expunged. Industry studies have shown that 36% of the homeless have a red flag in their background creating a barrier to housing. At the same time, those that are homeless with a clean record are 60% more likely to find employment and effectively end that downward spiral.
(1)
The challenge will be for charitable organizations such as Take Action Minnesota and the Volunteer Lawyers Association to maneuver through the process of the new law and deliver effective relief to those in need.
What Could Go Wrong?
It's human nature and the Minnesota way to learn about these misdemeanors and felonies that can be erased and wonder: "Will dangerous criminals benefit and be running amok? Will repeat offenders with expunged crimes; effectively receive a 'Get Out Of Jail Free' card?" Fortunately, the lawmaking review led by Senator Bobby Champion and Representative Carly Melin (D-Hibbing) appears to be a thorough one. Implementation of a bipartisan working group, industry group feedback and public hearings led to detail-rich rule making. Care was taken with the graduated timeframes for sealing records based on severity: from one year for acquittals, two years for petty misdemeanors to five years for certain felonies. Lawmakers tapped a successful Illinois law and were very precise that only non-violent felonies could be considered for expungement. The law H.F. 2546 contains an exact listing of non-violent felonies. Some of the interesting offenses that can be expunged include: cattle rustling, failure to affix a stamp, tampering with a fire alarm, or even interfering with your cable TV system! Moreover, serious crimes such as murder, aggravated assault, DWI, domestic abuse or sex offenses can never be expunged. Finally, the most important safeguard is that any expungement must be approved by a judge and the prosecutor that tried the offense. Those checks and balances would appear to level the scales of justice and provide pause for the community.
Path to Redemption
What lies ahead for saints and sinners interested in the new law? Let's circle back and see what the future holds for our folks in dire need of help. Matthew from Minneapolis is taking immediate legal action to expunge his juvenile record for good.
"For me the expungement process is worth it, because you can't put a price on your family. I look to the new law to allow me to be involved in my kids' activities, get a job if I ever need one and most importantly to qualify to purchase a hand gun under conceal and carry."
For our dreamy-eyed prospective nurse Souther, attorney Joseph believes her prospects are very good for an expungement that will enable LPN certification and fulfill her goal to be a nurse. For Ms. Stroud who had to leave the state to find a job, things are even brighter. Her expungement is now binding and employers and background check companies must delete her conviction record. This should mean blues skies for new job opportunities in Minnesota. In fact, Alexa Stroud has been so rejuvenated by her mistake, that she completed her undergraduate work in only two years. During the legal ordeal, she discovered a nascent love for the law. In fact, she is interested in becoming a paralegal so that she can help others avoid similar legal pitfalls. Finally, the impressive, rehabilitated Mr. Mack who served the long prison term, will not be eligible for an expungement. As the new law is written, his violent felony conviction is not eligible and relief is only possible through an appeal or pardon process.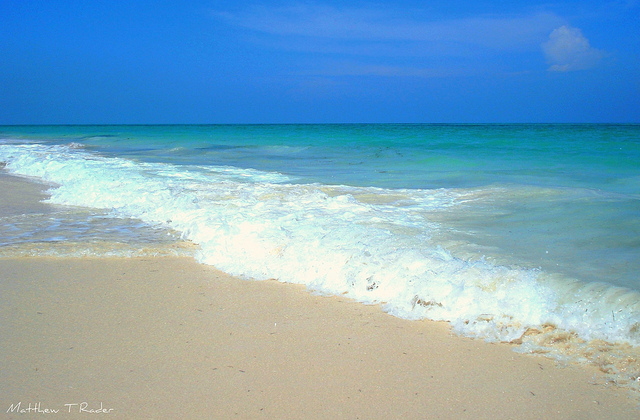 When Andy Dufresne escaped Shawshank Prison, he made his way to the idyllic beaches of Zihuatenejo, Mexico. Andy: You know what the Mexicans say about the Pacific? Red: No. Andy: They say it has no memory. That's where I want to live the rest of my life. A warm place with no memory. For Minnesotans that are homeless or running from long ago sins, they seek the same salvation from the new expungement law. **
(1)
Take Action Minnesota statistics in Senate testimony Photos courtesy of:
My Trusty Gavel
-- Take Action MN -- 
Matt Rader
Retired after 31 years in marketing with United and Northwest Airlines, Tony Randgaard has been published by MinnPost, Air Cargo News, The Forward, TC Daily Planet, CNS Air Cargo Focus, and the Rake. He won a Silver Addy award in Advertising and launched United Cargo's Friendly Skies ad campaign in February.
If you have questions about his piece, feel free to contact him: [email protected]