Minnesota State Fair Adds New Foods for 2014
Posted by Rebecca Mariscal on Thursday, June 26, 2014 at 12:00 AM
By Rebecca Mariscal / June 26, 2014
Comment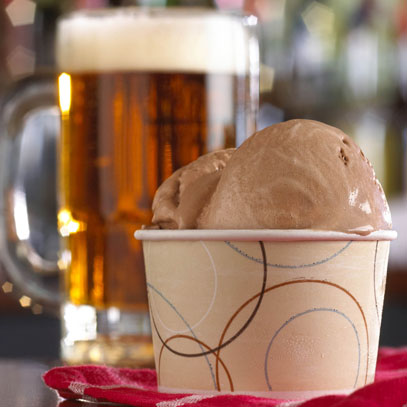 The Great Minnesota Get Together is just two short months away, meaning we are all just two months away from fun in the sun and of course, food. There will be an even greater variety to choose from this summer -- the Minnesota State Fair has announced
28 new foods
. In true State Fair fashion, the foods range from interesting twists on well-known items to some of the crazier options. Some highlights below:
Beer Gelato
Two American favorites: Ice cold beer and ice cream (well, gelato is close enough). Why not put them together? The gelato is made on site and blended with local craft beers. Find this one at
Mancini's Al Fresco
on Carnes Avenue near Nelson Street.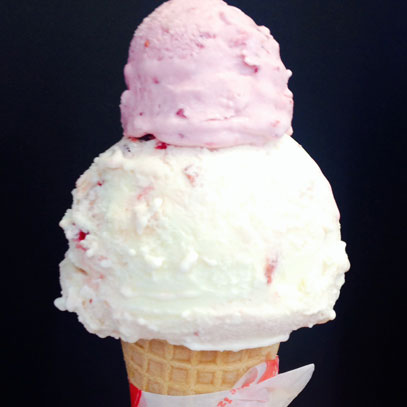 Jello Salad Ice Cream
Made by Izzy's Ice Cream, this treat starts with lime juice flavored sweat cream base  mixed with cranberry sauce and marshmallows. Pick one up at the
Hamline Church Dining Hall
on Dan Patch Avenue near Visitors Plaza.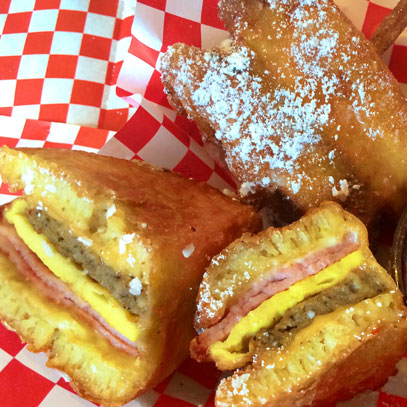 Deep-Fried Breakfast On-a-Stick
 Cheese, sausage, an egg, Canadian bacon and pancakes thrown together and of course, deep-fried and put on a stick. What else do you expect from our great get together? Find one at The Sandwich Stop on Clough Street on the east side of the Poultry Barn.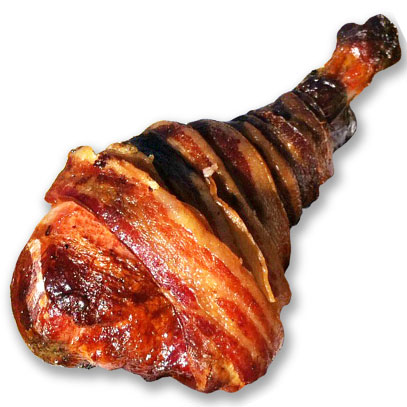 Bacon-Wrapped Turkey Leg 
Another state fair favorite: take a normal food item and wrap it in bacon. Get one at Texas Steak Out on Underwood Street.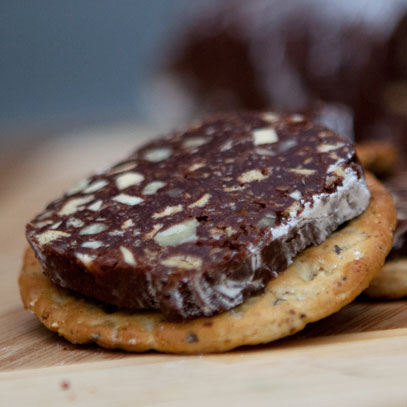 Chocolate Dessert Salami
 A group of words I never expected to type together, this one seems to me to be the most interesting option. It rolls chocolate, butter, almonds and walnuts all into one salami shape served on a specialty cracker. Find it at Sausage Sisters inside the Food Building.
In addition to the 28 new foods, the State Fair will also feature six new vendors. The Blue Barn, JohnnyPops, Lulu's Public House, Pat's Place, Two Rivers Kettle Korn and West End Creamery. Lulu's Public House will hold the fair's first roof-top patio and is responsible, along with JohnnyPops, West End Creamery and The Blue Barn, for several of the new food items.
Photos via: Minnesota State Fair