Minnesota United Awarded MLS Expansion
Posted by Travis Bridell on Wednesday, March 25, 2015 at 12:00 AM
By Travis Bridell / March 25, 2015
Comment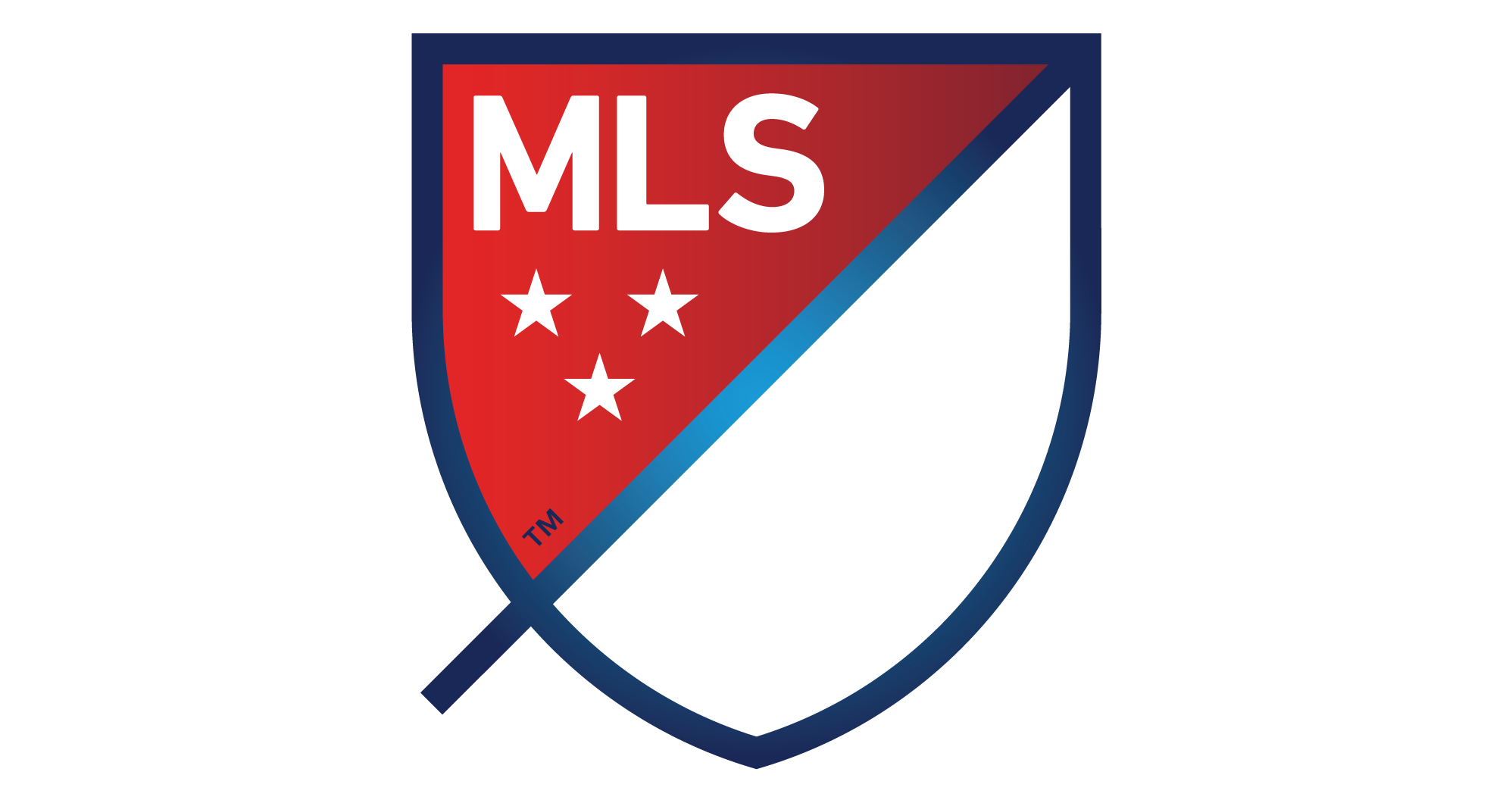 The "beautiful game" is set to grow in this beautiful state as Major League Soccer and the Minnesota United announced the team's selection as a new MLS team in a press conference with MLS Commissioner Don Garber and United owner Bill McGuire Wednesday. The "#MNU2MLS" move puts the Twin Cities as the ninth metro area to host all five major league teams (Boston, New York, Chicago, Dallas, Denver, Philadelphia, San Francisco Bay Area and Washington D.C. are the others).
"Today is the culmination of a journey that began a number of years ago for our good friend Bill McGuire," Garber said. "This started as a project about taking a team that has deep roots here and then saving it."
Attendees, media and fans at the 
press conference
 were shown a video package about the history of soccer in Minnesota, another from MLS players welcoming the team to the league, and one put together by the team for the introduction. Major League Soccer had announced last week a plan for expansion of its 20-team league to hopefully hit 24 teams and possibly go beyond that. Minnesota United was selected as the 23rd team to join the league in 2018.
"We have been working on this for about a year and a half," Garber said,"[McGuire] wanted to take Minnesota United to a higher level."
With an MLS-branded Minnesota United soccer scarf draped around his neck, McGuire seemed to choke up as he thanked all involved in the process.
"Today is all about what an honor and a privilege it is for all of us to be chosen to be partners by Major League Soccer," McGuire said.
Minnesota United said in a 
statement
 about the announcement as finalists last week:
"MLS leadership is well aware that the passionate soccer fans in Minnesota combined with a world-class, soccer-specific stadium make the Twin Cities and our state a perfect home for the next MLS expansion team."
There was no talk of the potential new stadium for the team at the press conference. Estimates for the proposed stadium near the Minneapolis Farmer's Market sit at around $200 million for the investor group that also include Twins' owners the Pohlad family and Timberwolves, Lynx and Star Tribune owner Glen Taylor. This comes before adding the nearly $100 million MLS expansion fee. Instead, the press conference was hopeful about growing the sport.
"It's a great sport, it's the world's sport," McGuire told KARE 11's Dave Schwartz.
The team has
added new players
and made a name for itself with NASL golden boot winner Christian Ramirez and US Men's National Team call-up Miguel Ibarra (the pair affectionately referred to as Rambarra).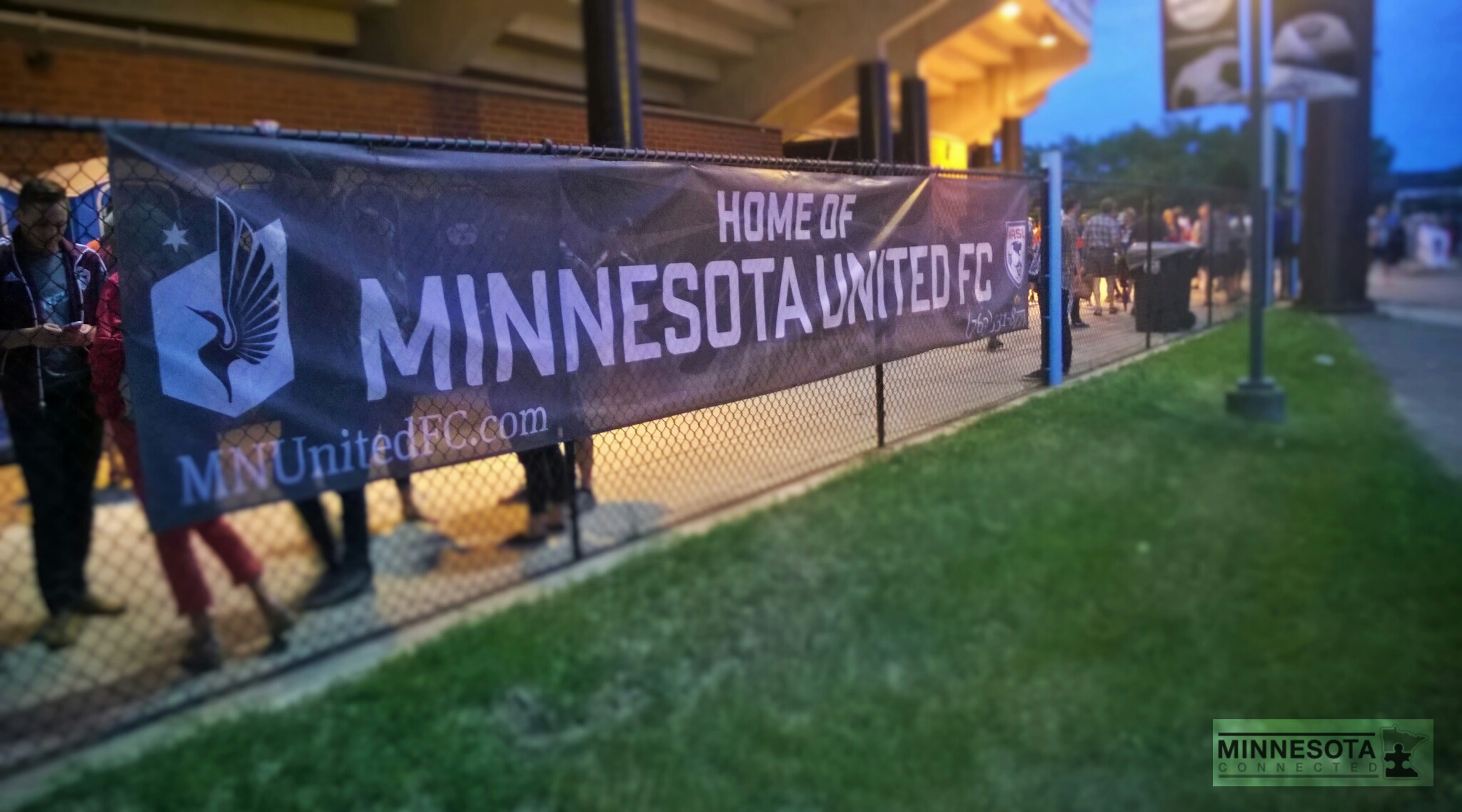 Garber referenced the 40-year history of some form of professional soccer in Minnesota. In attendance was 
Landon Donovan
, who sat next to United Head Coach Manny Lagos. Just last month, United held a preseason game against future MLS foe Seattle Sounders FC, which resulted in a 1-1 draw.
Minnesota United and Vikings ownership both put forth proposals  o MLS officials in New York last November along with groups from Sacramento and Las Vegas. San Antonio and St. Louis have also made pitches for future expansion,
MLS said
.
The Vikings had a "house reduction mechanism" in place to take the 73,000-seat New Minnesota Stadium and convert it to around 20,000 seats for soccer. The league rejected the plan and turned to Minnesota United's bid instead.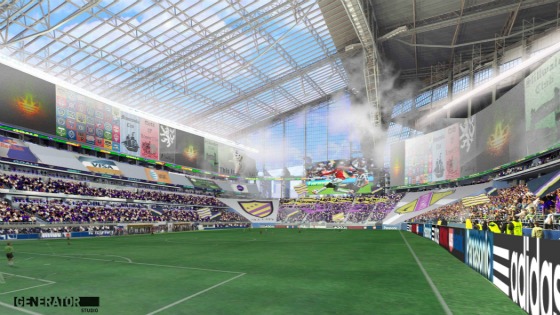 In response to their proposal's dismissal, Vikings' owner and president Mark Wilf released a 
statement
:
"We have been very excited about the possibility of bringing an MLS team to Minnesota fans and deeply committed to providing a phenomenal stadium experience. We offered MLS an ideal situation -- a stadium that is certain and will be completed in 2016, a plan that was funded by the public and private sectors to host MLS, and an option that will not require additional government approvals. The new multi-purpose stadium also would have accommodated the length of the MLS season and the growth of the sport in this market. At the same time, we commend MLS Commissioner Don Garber and Deputy Commissioner Mark Abbott for their continued success in building the MLS brand, and, most importantly, we are pleased to see they believe in the Minneapolis-St. Paul market."
Meanwhile, Minnesota United, with an average of 6,100 fans at the National Sports Center in Blaine per game last season are looking forward to moving up a step to the top American league. On the announcement today, the team
said
:
"We are proud to continue building a soccer community that is accessible and inviting. Our goal has not changed. Minnesota will be the blueprint for North American dominance in soccer. The North is rising. A new era of Minnesota sports starts here." Author's note: (Let's hope the era is better than this one.)
As for the stadium, although not much is known or been announced, one thing is clear: a plan is in place. If not, there is no chance that the team would be announced.
"Without the stadium, we won't have the team," Joe Leyba of Major League Soccer for Minnesota (a group attempting to add a major league team since 2011) told City Pages.
Leyba told the publication he doubts McGuire is banking on large public subsidies that other recent stadiums (New Minnesota Vikings Stadium, Target Center renovation, Target Field, TCF Bank Stadium) have relied on.
"They're smart people," he said. "They know they're probably going to have to do it themselves," Leyba said.
All in all, the announcement seems quick, even though there have been rumblings about United moving up for months. It will be fascinating to see the plans unfurled and exciting for soccer fans around the state. The Loons' 2015 NASL season kicks off April 11. Media via: MLS -- Minnesota United -- Minnesota Vikings -- Travis Bridell