Minnesota United FC Continue Their Eleven Game Hot Streak
Posted by Travis Bridell on Tuesday, August 26, 2014 at 12:00 AM
By Travis Bridell / August 26, 2014
Comment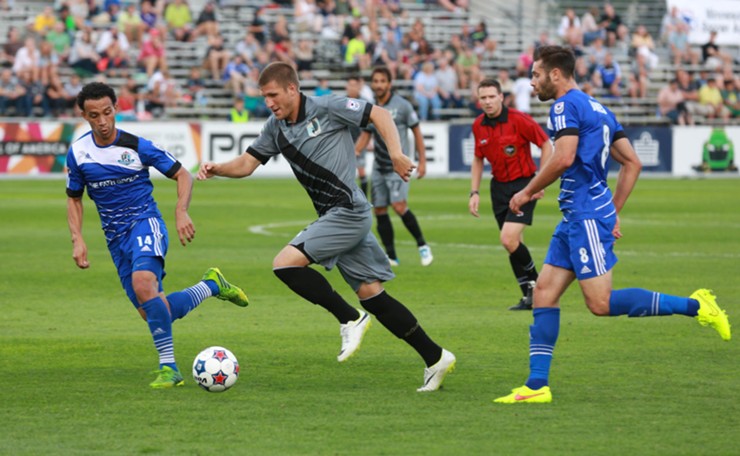 The Minnesota United extended their eleven game NASL unbeaten streak Saturday against the Cosmos in New York by tying 1-1. The spring season champion United are now in second place on the table for the fall season, only one point behind San Antonio -- the squad is still atop the combined standings for both spring and fall.
A huge part of the lead and streak has been striker Christian Ramirez, who is currently on a five-game scoring streak in North American Soccer League games. Ramirez leads both the team and the entire league in goals with 13. He also leads the team with five assists.
The second-best goal-scorer in the NASL, is a three-way tie, with only eight goals.
Ramirez garnered two goals at TCF Bank Stadium against Ottawa in the rain. The next week, he scored against FC Edmonton in a 2-1 victory on another penalty kick.
Ramirez scored twice more against Indy Eleven last Saturday, one of his goals was a beautiful bicycle kick in the 5-1 blowout.
It's just crazy what he is doing out there, scoring goals like a madman. He alone seems to be outproducing the Twins who just capped a twenty-inning scoreless streak before beating the Indians last Thursday.
[caption id="attachment_275004" align="aligncenter" width="518"]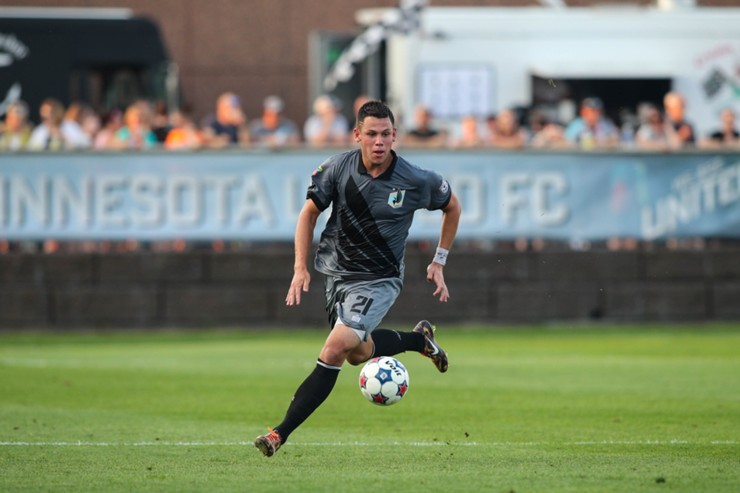 Christian Ramirez[/caption]
Ramirez's performance against Indy Eleven earned him player of the week honors. He and two teammates, Jamie Watson and Kevin Venegas, made the NASL team of the week.
Again, his movement off the ball and his fantastic feet allow him to excel, much like someone else in Minnesota.
Hopefully this season will lead to bigger and better things for the 23-year-old Colombian-American striker and a fall championship for our Minnesota United who return to the National Sports Center in Blaine on September 6 against the Tampa Bay Rowdies.
Photos Courtesy of: Minnesota United FC