Minnesota Vikings Breakdown -- Josh Freeman in Purple -- How Does This Impact the Quarterback Situation?
Posted by Matthew Deery on Monday, October 7, 2013 at 12:00 AM
By Matthew Deery / October 7, 2013
Comment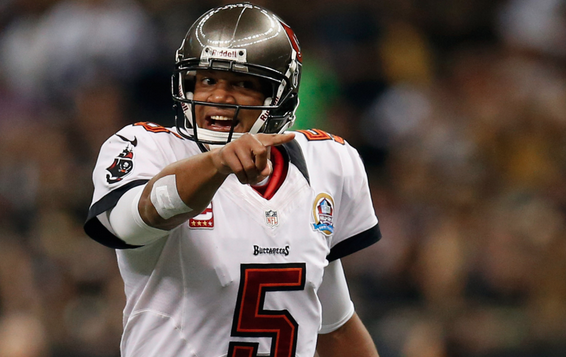 Every Vikings fan, and pretty much everyone who has been on Facebook in the past day, knows that Josh Freeman is headed to Minnesota. The disgruntled Tampa Bay Buccaneers quarterback has been the focus of media attention in "The Sunshine State." His tenure with the team was cut short after the squad started 0-3 with him at quarterback -- he was benched last week in favor of rookie Mike Glennon. The whirlwind of scrutiny surrounding Freeman has not died down since his fall from grace -- in the past weeks, Freeman has gone from starter, to third string quarterback, to free agent, to member of the Minnesota Vikings. Part of Freeman's appeal comes from what he has shown at his best. Back in 2010, he threw 25 TDs and only 6 INTs. Last season he threw for over 4,000 yards -- but with an atrocious 54.8% completion rate. However, there was a stretch of six or so games last season when Freeman statistically was amongst the NFL's elite quarterbacks. Freeman has shown flashes, he has all the NFL tools (size, arm strength, mobility, etc.), but yet was released by the Buccaneers, a team in dire need of wins. The whirlwind surrounding Freeman really took off this season when the team voted against the fifth year quarterback staying a team captain for 2013 -- it continued when he missed the official team photo and was reportedly late to other team functions -- it flourished when the team started losing and reports of strife between Freeman and Buccanners head coach Greg Schiano surfaced -- it skyrocketed when Freeman was benched, it was "leaked" he was in the NFL's drug treatment program (for ADHD), and hit an orbit when he publicly asked to be released from the team. So while the talent is there, it's clear why the Buccaneers would have few reservations releasing Freeman. He comes with a ton of baggage and has not won many games for the team lately (1-8 in his last nine starts). But like sports analysts always say, "Maybe he just needs a change of scenery."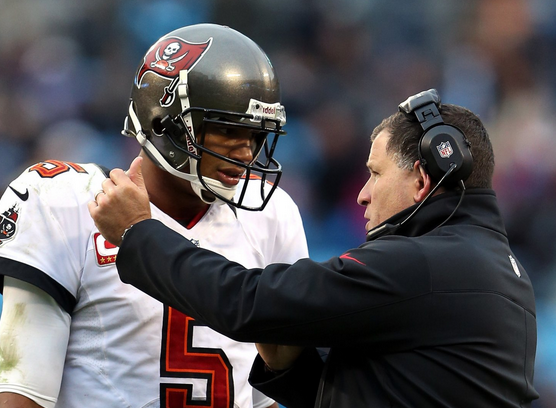 This
could
be a good fit for Freeman and the Vikings. Freeman has a volatile history with his previous organization as of late, but part of that could be attributed to the high-strung, drill sergeant-like head coach Schiano. Few in the NFL circles think he can cut it as a NFL head coach, and many even think he's a bit of a nutcase. You can see why a personality like Schiano and the low-key personality of Freeman would conflict -- who else has that laid back type of personality that we know? Oh, that's right, Leslie Frazier. The pair should get along nicely. Frazier addressed the news of Freeman coming earlier today:
"He was very interested. He has friends on our team evidently. He talked to a bunch of our guys prior to me even talking with him... he knew a lot about us, and how we do things. He kind of wanted to be in this environment, he wanted a fresh start. He was excited that I talked with him, and a lot of it had to do with the guys he talked with on our team."
I'm sure Josh was very excited to hear the Vikings fit more with his laid back attitude -- he is leaving a coach he despises in favor of one he should get along with nicely. I'm sure he was also excited about the opportunity to hand the ball off to Adrian Peterson -- while Doug Martin is no scrub, he's not in the class of Adrian Peterson. With Josh not only getting a fresh start, but a chance to be in a system he can actually breathe in, the move could be mutually beneficial. His impact on the team might pan out to be nothing -- but considering what the Vikings gave up for Freeman, no draft picks, and a one-year, $2.5 - 3 million contract (estimated), this is a steal of a deal. The reward could potentially be huge, a young,
legitimate
starting quarterback, something the Vikings have been without for a very long time. Kudos to Rick Spielman and the Vikings management for pulling this off.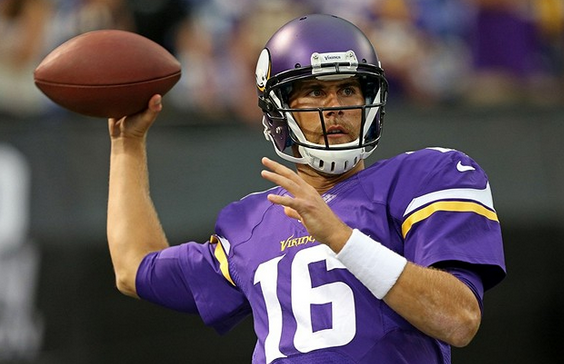 What does Freeman mean for the future of Ponder and Cassel? To begin, both Frazier and the Vikings brass have skated around the Ponder/Cassel issue in the past week. Frazier has maintained that if Ponder is healthy, the job is his. In reality, the job is Cassel's, and it should be. You can't take the starting nod away from him after he looked competent in London, rallied the team around his arm and got the Vikings their first win. The job is Cassel's to lose, which could be in the near future with his inconsistent showings in the past. As Freeman begins to get acclimated with the team, I think he would be next up if Cassel falters. This in turn means that Ponder's tenure as a starter for the Vikings is most likely over. I'm sure most fans are happy to hear that. So is the Freeman signing a good move? Definitely. He was cheap to get, low risk, and has the potential to be that missing quarterback piece the Vikings have missed for so long, high reward. This is one of those situations where it's good to be a little excited, but important to temper giddiness. My only concern is the Vikings putting their eggs in the Freeman basket, he goes on to play like another mediocre Minnesota quarterback, and the team misses out on a potential franchise quarterback in the upcoming draft. Here's to hoping the Vikings finally found a long-term quarterback solution in Freeman. Photos via:
Google