Minnesota Vikings Breakdown -- "Kissing Your Sister" -- Week 12
Posted by Matthew Deery on Monday, November 25, 2013 at 12:00 AM
By Matthew Deery / November 25, 2013
Comment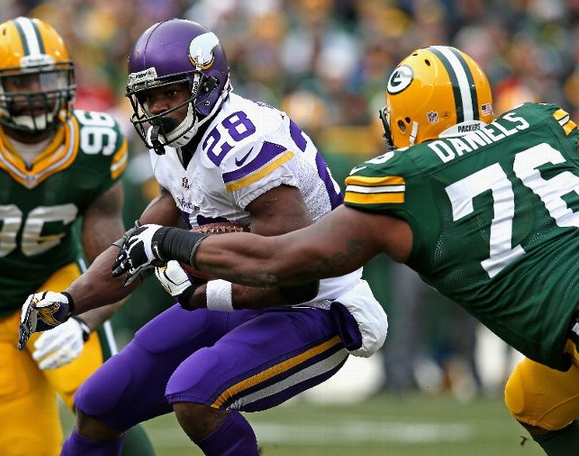 Well I can guarantee no one predicted a 26-26 Vikings/Packers tie on Sunday. Ties happen so rarely in the NFL, who would have thought one of the oldest rivalries in the league would come up so vanilla. As the saying goes, tying is like, "Kissing your sister." Both teams shot themselves in the foot enough on Sunday to justify not winning the game -- so I guess you could say neither team deserved to win. Despite a huge game from Adrian Peterson, 146 rushing yards on 32 carries, both season highs, the Vikings found plenty of ways to lose this game. Even with a 23-7 fourth quarter lead, the defense still found ways to allow the Packers to keep climbing back into the contest. The same could be said for the offense which went dormant after scoring 23 -- this led to the defense being on the field far too long, allowing them to be exploited, like usual. Peterson had a huge game, but even more, Toby Gerhart also made his mark, rushing for 91 yards on only eight carries. Collectively the team had 232 rushing yards and still found a way to come out of the game without a victory.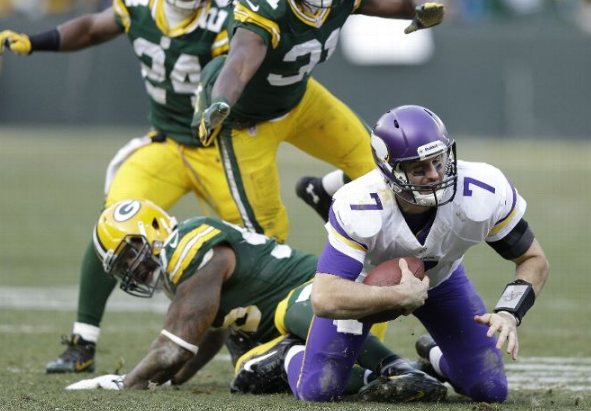 The offensive line was once again laughable in pass protection. They did their job blocking for Gerhart and Peterson, but left Ponder and the passing game out to dry. Ponder was sacked six times and hit seven more. I'm still waiting for at least one game where the offensive line is not in the 'cons' column for an entire game. It's also worth noting that despite the poor protection, Ponder still had a very capable game, throwing for 233 yards and one score on 21-30 passing. Ponder didn't make a difference in some of the bigger situations of the game, particularly the fourth quarter and overtime -- these last two quarters were when the passing game completely fell flat. The game
should
have been decided by Cordarrelle Patterson catching a deflected pass in the back of the end zone in overtime. The pass, while definitely difficult to catch after a tip, should have been caught. Those are the plays a NFL receiver needs to make, back of the end zone, wide open, to win the game in overtime. These are the type of things Patterson needs to improve on to be a polished NFL wide out. He
needs
to catch that pass.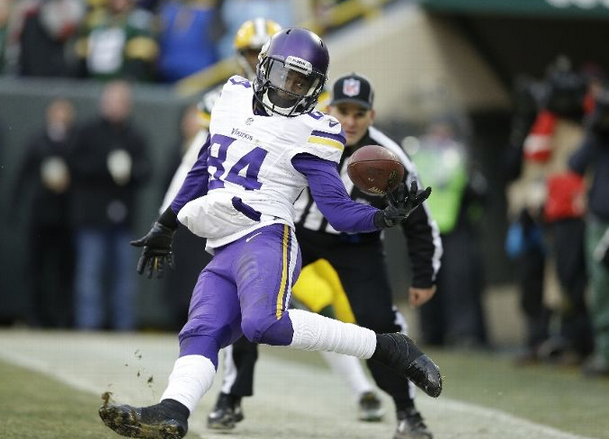 In the end, neither team was good enough to win, and neither team deserved to win. Both had their chances in overtime, but neither could put the opponent away. It's sad to waste such a great rushing performance from the Vikings two running backs -- tying sucks. But, I guess neither fan base gets to gloat at one another -- without Aaron Rodgers, the Packers are just as pedestrian as the Vikings. It sure isn't so easy to win without a franchise quarterback is it Packers fans? Photos via: ESPN