Minnesota Vikings Breakdown: Players and Coaches Report to Training Camp Today
Posted by Matthew Deery on Thursday, July 25, 2013 at 12:00 AM
By Matthew Deery / July 25, 2013
Comment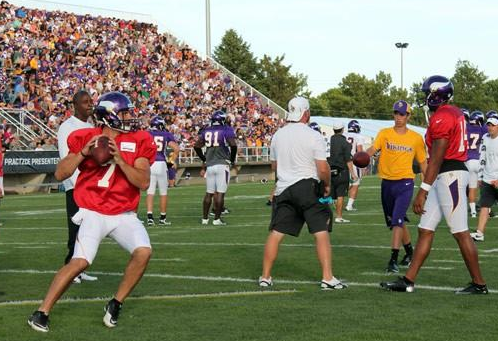 For many, today is a great day. After the Superbowl, football is gone from Minnesota sports fans' lives for 5+ months -- but now, with players and coaches reporting to training camp today, excited Vikings fans get the chance to check out their favorite team back in action. Even though it's just practice, and the current roster is significantly larger than the final 53 man squad, fans from all over the region flock to Mankato to get a glimpse of aging veterans, rising rookies, and seasoned superstars. Today marks the beginning of the season for the 2013 Minnesota Vikings. Kicking off camp, fans can soak in every ounce of veterans like Kevin Williams and Jared Allen. Williams has been a force on the Vikings defensive line for many years, even grabbing All Pro honors in his most dominant seasons. He is long in the tooth and this 2013 campaign is sure to be one of his last. Jared Allen, while not as near to retirement, is in a contract season. His price tag might not be one the Vikings can match, making this potentially his last season in purple.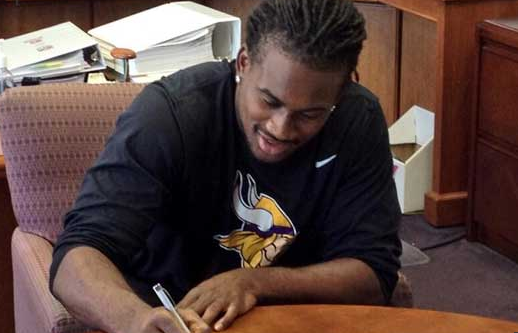 For those fans who were watching the 2013 NFL Draft, the Vikings shook up the first round by taking three first round picks. All three of the Vikings selections were late in the first round, notching young talent with the 23rd pick in Sharrif Floyd, the 25th in Xavier Rhodes, and the 29th in Cordarrelle Patterson. Three picks in the first round is not common -- pulling this off was the accomplishment of General Manager Rick Spielman. Today, the Vikings signed all three picks to their rookie contracts. These young men will help fill gaps in the Vikings roster, particularly Rhodes and Patterson. Rhodes is looking to make an impact in a young and unproven secondary, which last year ranked as one of the worst in the NFL. Patterson, while a tremendous athlete, is greatly unpolished in terms of being a well-rounded wide receiver. Hopefully, Patterson will listen up when veteran wide out Greg Jennings is talking about the position. Speaking of Jennings, the former Packers wide out is sure to make a mark on Vikings fans if he stays healthy.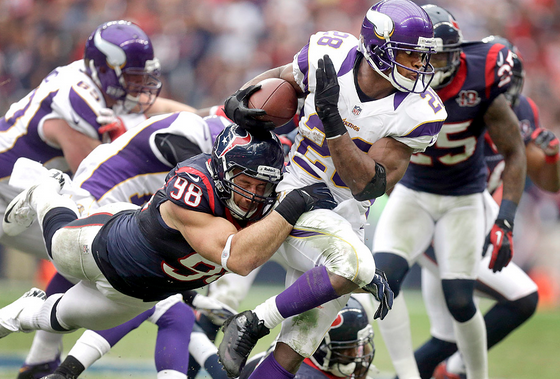 Adrian Peterson, the engine that drives the Vikings offense, is coming off a historic year. He came only 9 yards shy of breaking the all-time single season rushing record in 2012. That effort netted Peterson MVP honors, an award usually reserved for quarterbacks. In 2013, Peterson is working to even top that nearly record breaking season, putting his goal at 2,500 rushing yards. While this seems almost unattainable, last season, after Peterson was coming off a season-ending knee injury, many doubted he could return to form. It's a bad idea to doubt this man. Even with Peterson's greatness, quarterback Christian Ponder is in the driver's seat of this offense. The team cannot be successful without him. Last season when Ponder was on his game, the Vikings were busy winning games. Ponder had four of his best games down the stretch, carrying the Vikings into the playoffs by winning four straight against tough opponents like the Packers and Texans. Adrian was the workhorse, but Ponder was there to steer the ship. This 2013 season will make or break his career -- this is his defining season. Last year Ponder showed moments of brilliance, but also had games where he played terrible and looked lost. Ponder needs to improve, and he clearly has the drive to get better. Today marks the beginning of 2013 season -- training camp is difficult, but helps coaches evaluate what players fit into the system. The Vikings and their fans hope 2013 takes them back to the playoffs, but with a run that reaches further than the first round.