Minnesota Vikings Breakdown -- Vikings Take Down Cardinals With Last Second Score
Posted by Travis Bridell on Tuesday, August 19, 2014 at 12:00 AM
By Travis Bridell / August 19, 2014
Comment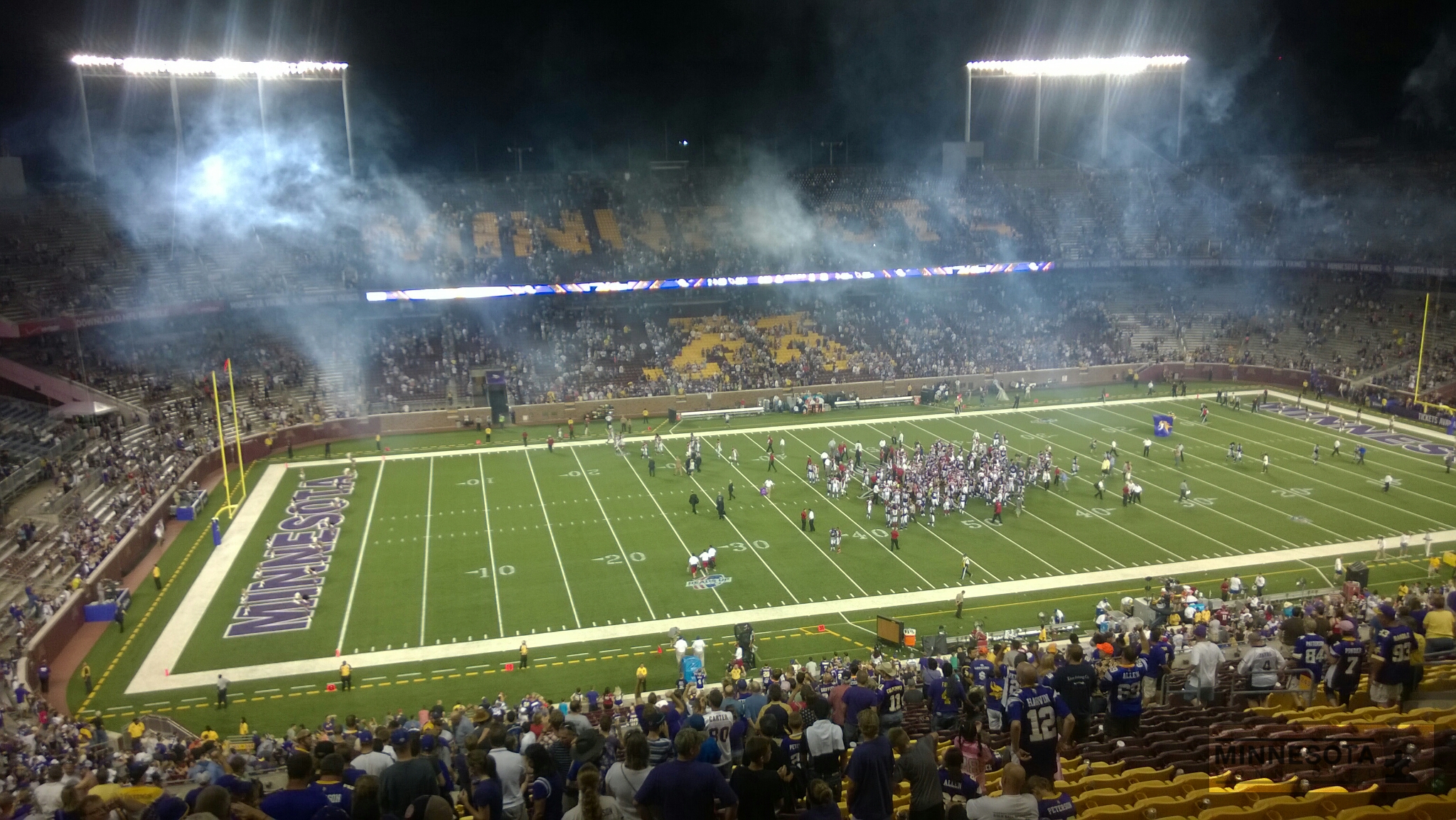 With eighteen seconds left in the game while fans were chanting "Teddy!" Vikings rookie quarterback Teddy Bridgewater capped a desperation drive with a two-yard touchdown pass on a right fade route to second-year wide receiver Rodney Smith to steal back a 30-28 victory from the Arizona Cardinals. The Minnesota Vikings needed such a drive after an extremely strange ruling gave the Arizona Cardinals a touchdown on a scooped-up fumble with just over a minute left in the game. Of course, in preseason matches, the score doesn't matter so much, but the situations do.
"Teddy was calm. He was smart. That whole series was a lot of blitzes," Vikings head coach Mike Zimmer told the Associated Press.
Bridgewater went 16 for 20 for 177 yards and two scores, the first of which was to backup tight end Allen Reisner. Bridgewater looked mobile, showing an ability to escape while consistently keeping his eyes downfield. In his second preseason start, quarterback Matt Cassel went 12 for 16 for 153 yards and a score to tight end Kyle Rudolph (four receptions, 89 yards) on a 51-yard catch and run. Cassel also ran for 30 yards, proving he can keep up with the young quarterback. Bridgewater looked poised and tough in his work, but I don't think it is enough to take the top spot away from Cassel. With Cassel playing against the starting defense and Bridgewater playing against the second and third string players in the second half, I think their similar performances leave Cassel in 
the pole position
.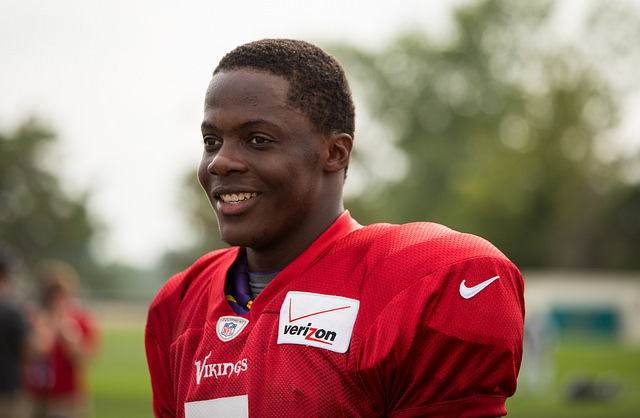 I think the Vikings would like it that way as well (they showed it by only giving Cassel one series in the first game). They aren't planning a Super Bowl trip, so why throw Teddy to the wolves when Cassel knows how to play? There will be a ton of pressure on Teddy when he eventually does start because fans are hoping he will be the savior of the franchise. There have been a lot of positives in the quarterback competition and throughout the roster there are other up-and-comers who deserve a shot at a roster spot or a starting position. Looking at Rodney Smith, he is a 2013 undrafted free agent with 4.4 speed who spent last season on the Vikings practice squad. The 6-foot-5-inch wideout was second on the team with 55 yards on 4 receptions, all on the final drive, including a 37-yarder. I liked what I saw from him as well as some of the other receivers, including fan favorite Adam Thielen (4 receptions, 54 yards) who was returning punts last week. Adrian Peterson sat out of the preseason game again (he won't touch the ball in the preseason), so Matt Asiata got the start. After last year's four-touchdown breakout against the Eagles, he looks to be a formidable backup. Saturday night, he was largely ineffective, carrying 10 times for 19 yards.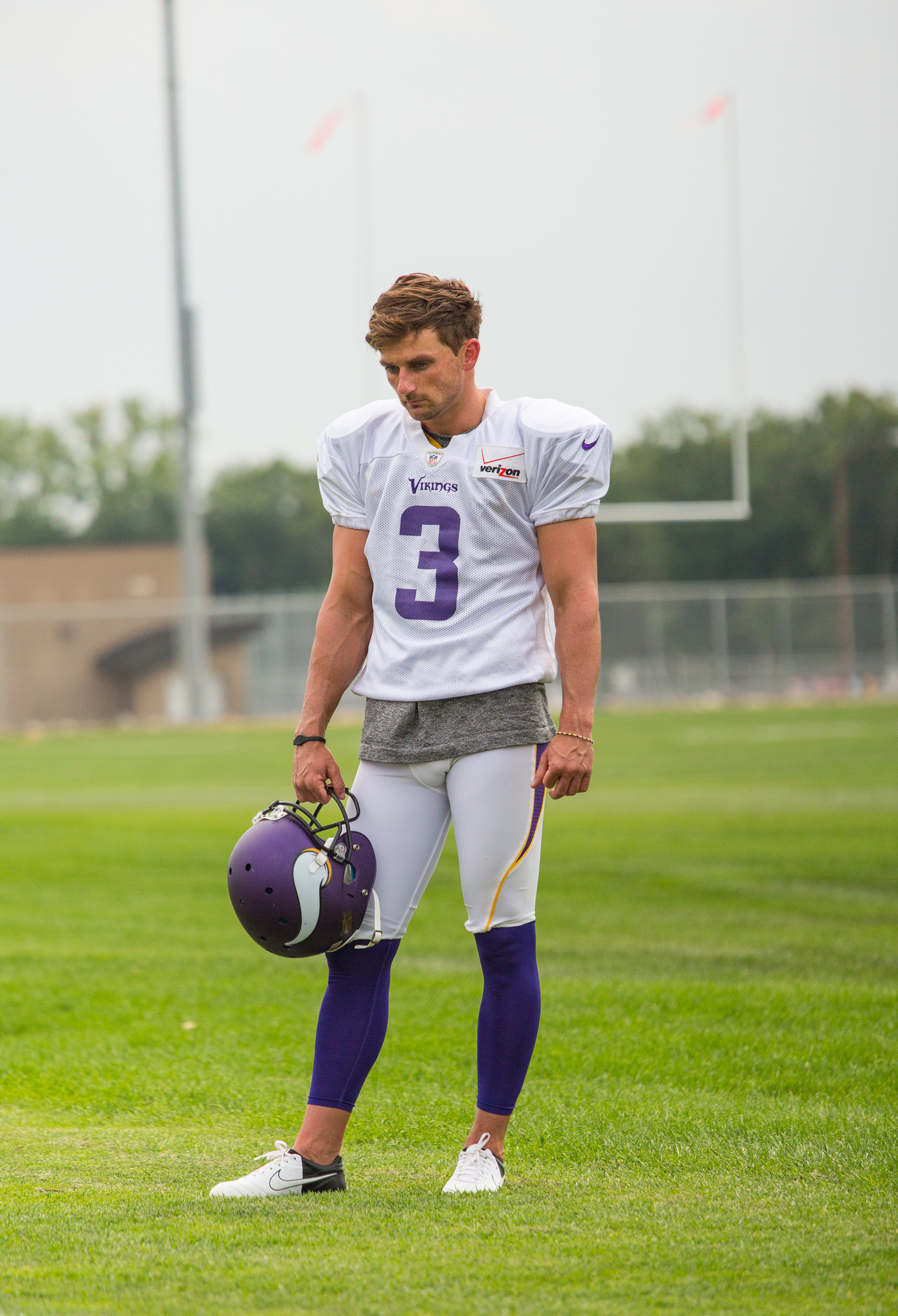 Joe Banyard led the team in rushing with 64 yards, with 56 yards coming with 1:30 left in the third on a run to the left side that moved the Vikings down to the five-yard line, setting up the third of three Blair Walsh field goals. Electric rookie running back Jerick McKinnon touched the ball twice on offense for -2 total yards, a disappointing outing. However, he did have a great downfield block on Rudolph's touchdown catch. I still expect to see some great scatback and versatile abilities out of McKinnon in Norv Turner's offense. Luckily, we have Peterson, and there is definitely extra talent at the position to take the additional carries. On the defensive side of the ball, the other first-round draft pick Anthony Barr garnered another sack and last year's first-rounder Sharrif Floyd put some pressure on the Cardinals' starting offensive line. The two have impressed me with their development so far in their young careers.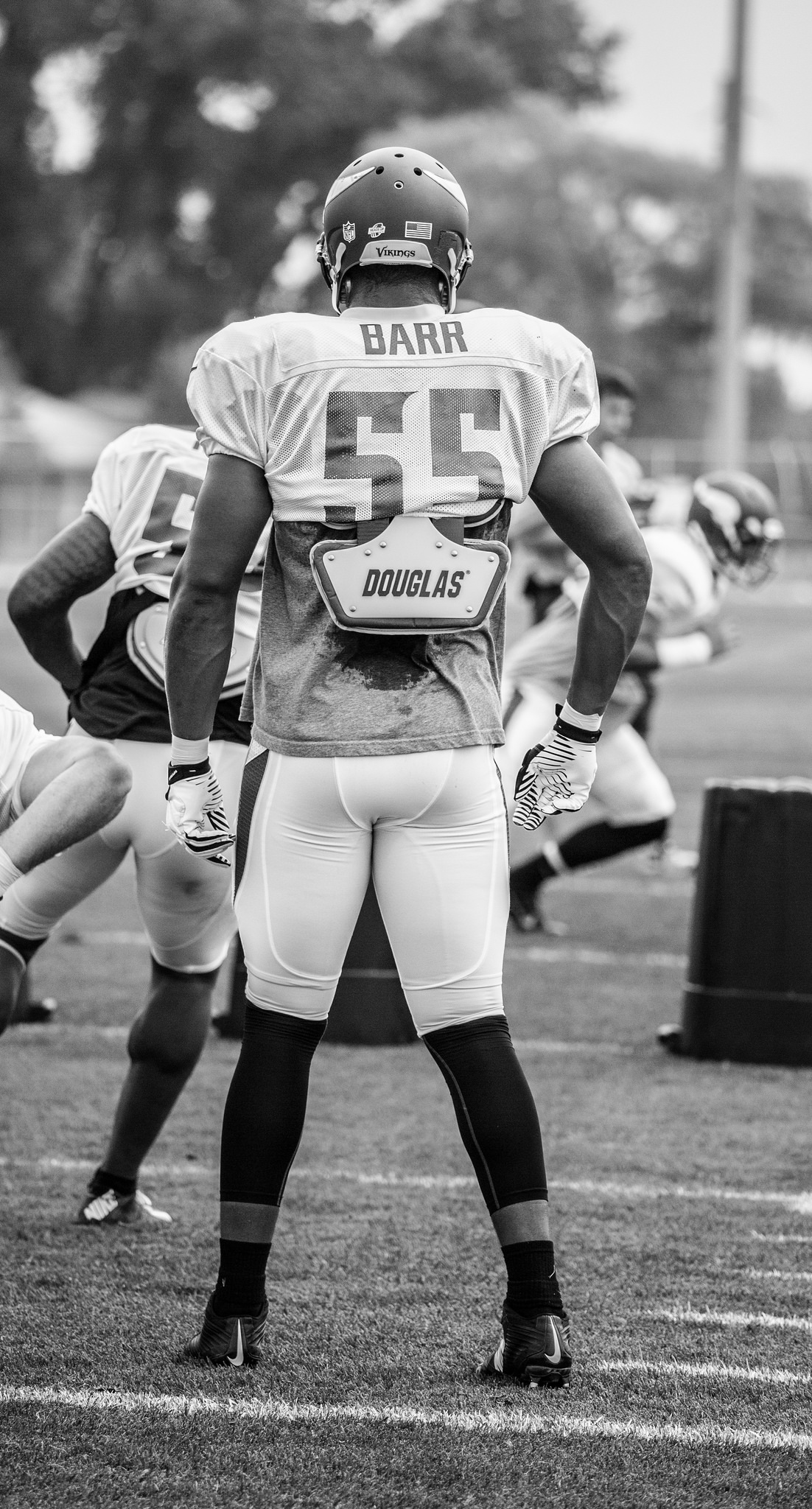 In the linebacking corps, besides Barr's sack, former starting middle linebacker Jasper Brinkley showed up for six tackles against Audie Cole's two as both hope to take the starting spot. University of Minnesota product Marcus Sherels filled in at the third cornerback spot with Josh Robinson out, notching a game-high nine tackles and also returning two punts for an average of 17 yards. He came out to play and I was happy with his performance because he is a both a sure-handed returner and a heady high-motor defensive back. Kicker Blair Walsh knocked one field goal attempt off of the left upright and missed the extra point, which, mind you, are farther back this season, on the final scoring play. I think after getting more reps kicking outside at TCF Bank Stadium, Walsh will be fine and back to his terrific form -- maybe not climate-controlled Metrodome form, but still a top ten kicker. I'm cautiously optimistic about the prospects of this year's Vikings squad. The defense didn't play nearly as strong against the Cardinals as they did last week against the Oakland Raiders. I think Zimmer will tighten that up because he knows that his defense needs to play better. The Cardinals are in no way elite, but a win is a win, and considering last season's string of last minute losses, it was great to see the Vikings on the winning side of a last minute score. Photos by: Travis Bridell -- 
Matthew Deery