Minnesotans 'Feel the Bern' in St. Paul
Posted by Forrest McCullough on Wednesday, February 10, 2016 at 12:00 AM
By Forrest McCullough / February 10, 2016
Comment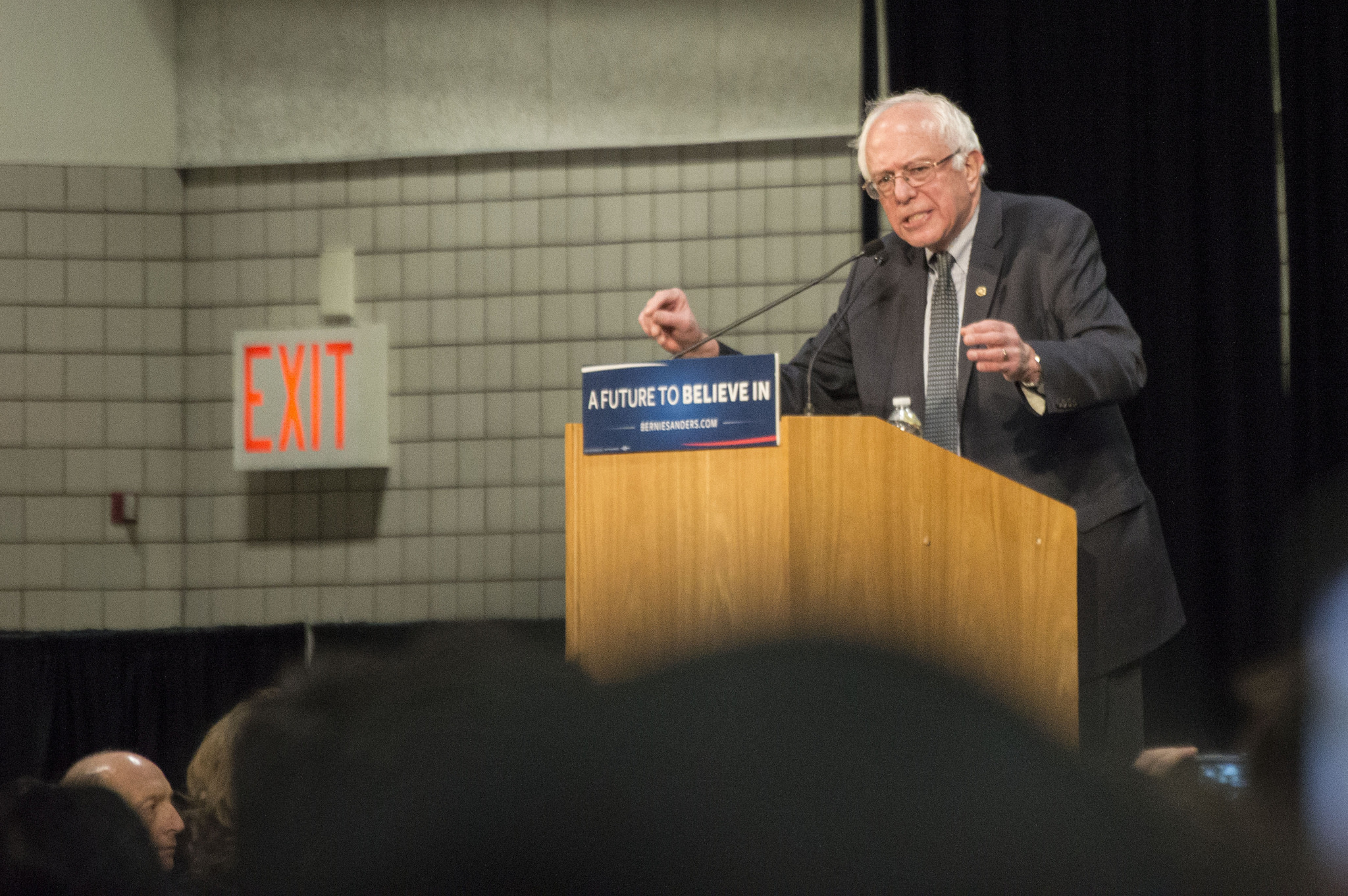 The normally bone chilling Minnesota was really "Feeling the Bern" on Tuesday, January 26th as Bernie Sanders rode into Minnesota to speak in front of thousands of Minnesotans in Duluth and St. Paul. Excited attendees braved turbulent masses of people and the cruel Minnesota gusts outside the RiverCentre in Downtown St. Paul to catch a glimpse or hear a word from the Vermont Senator.
The rally illustrated that heaps upon heaps of people are really excited about Bernie Sanders running for president. So excited in fact that they waited in heavy traffic, cold winds and long confusing lines all the while enduring a nagging uncertainty in the back of their minds about whether they would ever reach the podium.
For those dedicated people who made it within eyeshot of Bernie heard his plan for "A Future To Believe In." From the podium Bernie reiterated his positions about reducing income and wealth inequality by raising wages and taxing the wealthiest people of the country. He advocated for reforming those Wall Street banks that are too big to fail. He preached about instituting free tuition at public universities and lowering interest rates on student loans. He vowed to give Citizens United the axe and cited the problems climate change will cause. He also spoke about ending racial inequality and ending police brutality experienced by black youths across the country.
The rally in St. Paul made two impressions. The first being that Bernie has made great strides in mobilizing a motivated base supporters. The second is that Bernie's campaign can also make mistakes that eat away at that base.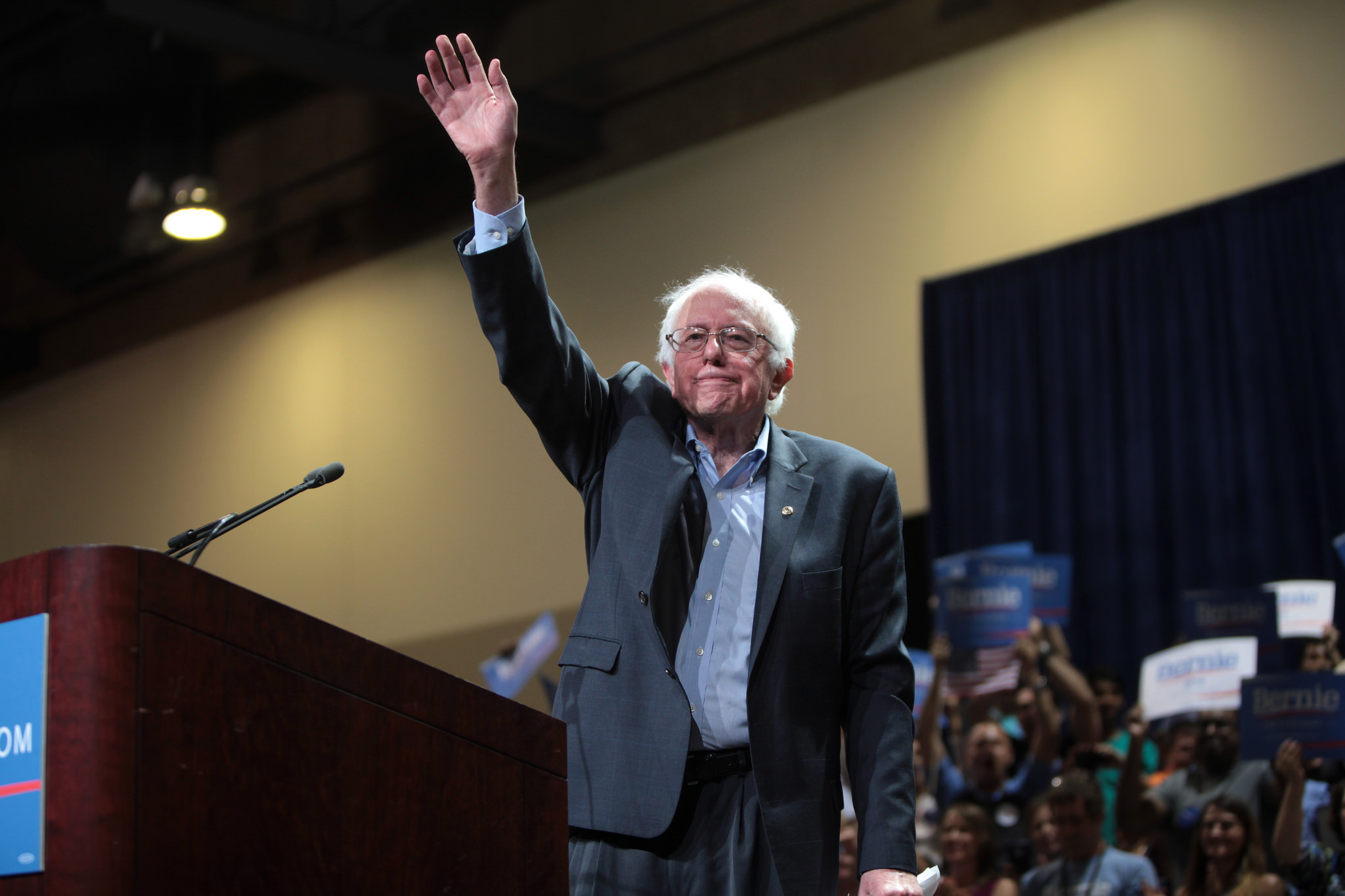 Bernie's supporters at the rally were fired up. It seemed like nothing could get in their way as they all simultaneously attempted to navigate the sea of chaotic nonsensical lines. Most people had no idea what line they were in or where it was leading. For all they knew the line could just have led to the podium as it could have led to the restrooms, the exit, or Narnia. Navigating the lines were only made more difficult by wide eyed event organizers offering directions to the nearest dead end and excited attendees waving campaign signs with the care of a kindergartener jacked up on Mountain Dew. Other notable obstacles at the rally included tall people with large hats and the people standing behind them attempting to subtly slide in front of their neighbors for a better view. But the point here being, is that the supporters Bernie is attracting are young, excited, and motivated. These people are upset with business as usual politics and have found a champion in Bernie. With Bernie as a rallying symbol it seems people are moving past the apathetic attitude that plagues the political process with perpetually low voter turnouts. The rally showed that Bernie has made great strides in mobilizing a motivated base of supporters but it also showed that Bernie's campaign is not immune to controversy. A demonstration at the rally by several people that night illustrated this point. The demonstrators were intiatly handing out fliers about how the US Immigration and Customs Enforcement (ICE) has affected African diasporas in their communities. All those who participated in the demonstration maintain they had no intention of any demonstration at the rally but were simply planning to attend. According to
sources
who contacted the demonstrators they only felt compelled to demonstrate after being banned from the stage in which they felt they were racially profiled by staffers of the Sanders campaign. The confrontation was recorded and
uploaded
to Twitter.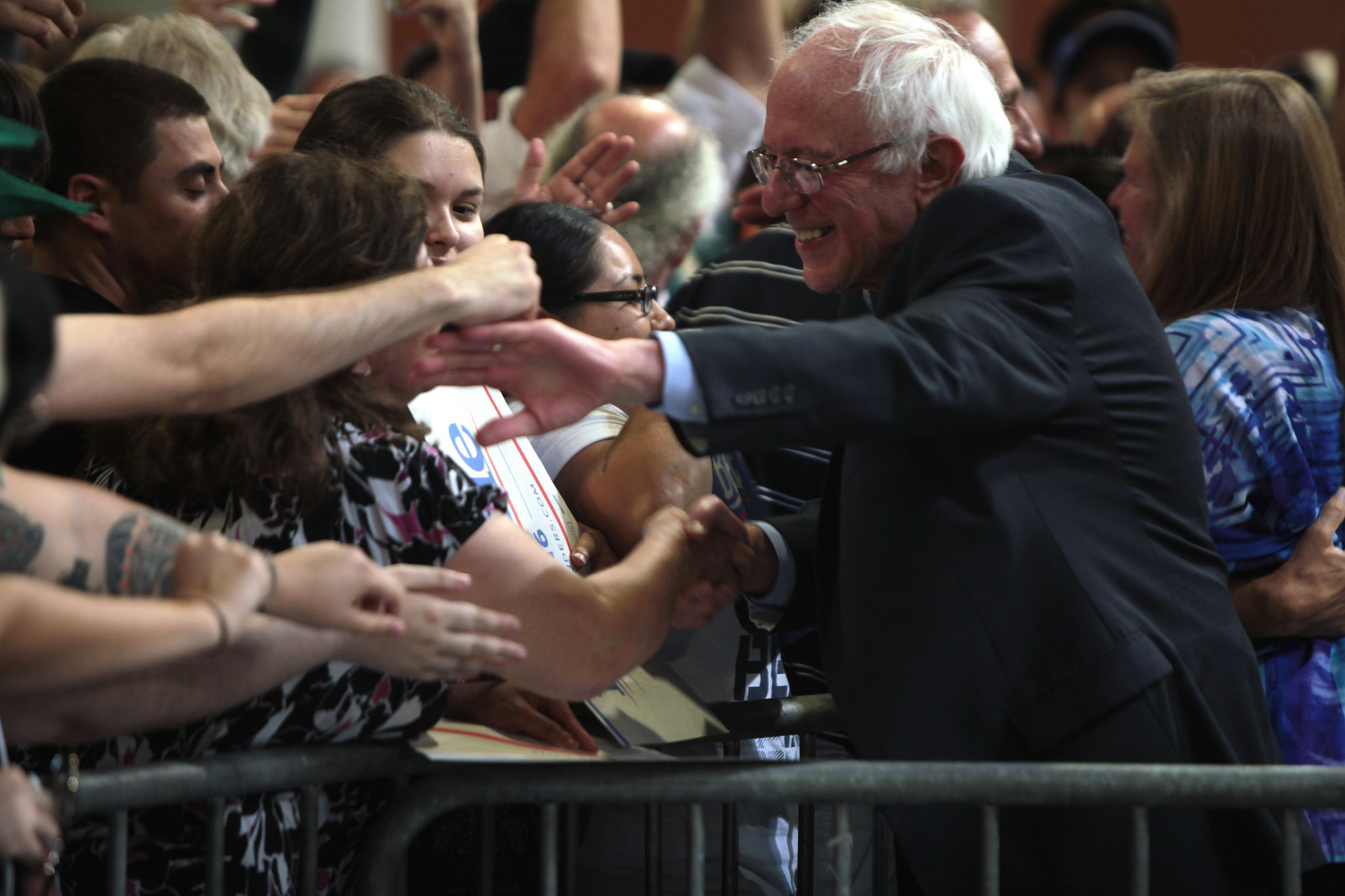 After watching the video it is clear that was a lot of anger and confusion among people whose wristbands were cut. Some of the people who were banned from the stage were not affiliated with the women handing out fliers but were only standing near them. All the people banned from the stage including those simply standing in the vicinity of the the women handing out fliers were black. After feeling profiled by the Sanders staffers they felt the need to demonstrate. According to the Sanders campaign the people were banned from the stage after receiving a tip about a planned Black Lives Matter demonstration at the rally. The Sanders campaign contends the tip came from a brother of one of the women handing out fliers before the rally began. The source of the tip has not been identified. The confrontation and the subsequent demonstration showed that the Sander's campaign is not immune to making typical mistakes that too often bog down presidential campaigns. His campaign like many before him made a bad decision with poor information and little foresight creating a swirl of controversy that overshadowed his rally. Bernie's left-wing rhetoric has attracted a youthful and motivated base of supporters that has otherwise felt disconnected from mainstream presidential candidates traditionally offered up by either party. Despite his age, Bernie seems to embody a new brand of politics embedded deep in liberal ideology and characterized by an uncompromising anti-establishment attitude. But if the demonstration made anything clear, that doesn't mean this new brand of politics is immune to making the same mistakes of those of the old. Only time will tell if Bernie can keep his momentum and usurp former Secretary of State Hillary Clinton as the Democratic Party's heir. Photos courtesy of:
Ian Buck
--
Gage Skidmore