MNsure Day! Awesome Idea!
Posted by Erik Bergs on Friday, March 28, 2014 at 12:00 AM
By Erik Bergs / March 28, 2014
Comment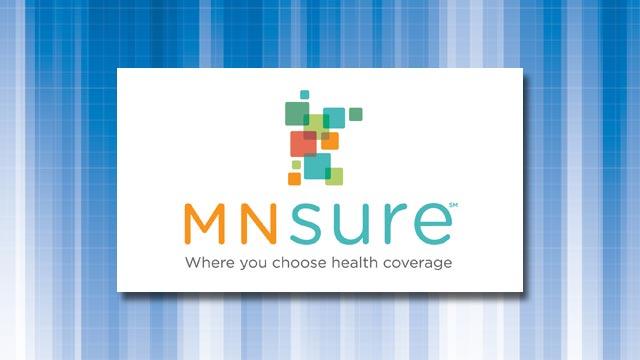 Have you heard the great news? The mayors of Minneapolis, St. Paul and Duluth all agreed to proclaim Friday, March 28th as "MNsure Day!" I can't wait to go out and wish all my neighbors a "Merry MNsure Day!" or spread some cheer by saying: "I hope you've signed up for quality, affordable health insurance!" Why do we need MNsure Day? Because there appear to be some silly boys and girls who haven't gotten the message that they need to sign up for health insurance by Monday or get a naughty-person fine! The fine is $95 or 1% of one's income, whichever is higher. There might be some even
naughtier
ones who are purposefully
not
signing up because they don't want to pay the new "inexpensive" prices for quality health insurance or might
not trust
the superbly secure government websites to take their personal information in a relaxing and timely manner. They are going to feel so foolish on MNsure Day when everyone is talking about their fabulous new health plans procured on
MNsure.org
! Did you know there might be just a slightly longer wait on the MNsure website because there are so many latecomers? But it's okay because... look at this little girl. Let's call her MNsure Day Girl!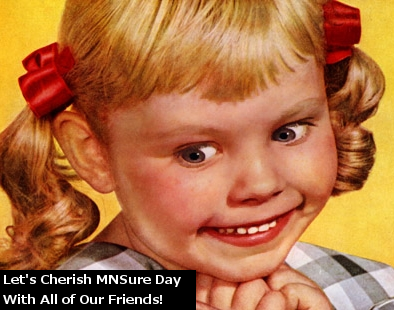 Wow. So inspiring. Merry MNSure Day everyone! Images via: Google
The personal views expressed in this post are the writers' own and do not necessarily reflect the views of Minnesota Connected or its sponsors.