Monday Miscellany — Volume 1
Posted by Brent Lee on Monday, April 9, 2018 at 12:00 AM
By Brent Lee / April 9, 2018
Comment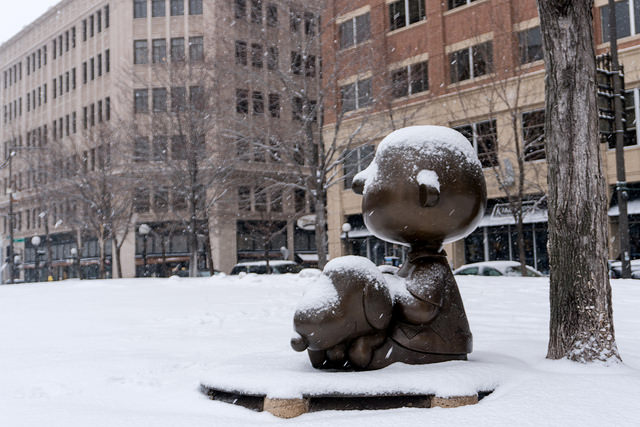 Monday Miscellany is a weekly-ish column with no real focus or direction. A mix of news, politics, sports, culture, media, reviews, trivia, local events, puppy gifs, stuff I saw on Reddit/Wikipedia & some other items perhaps only tangentially related to Minnesota. If this column has a purpose, it would be to provide you, my dear reader, with (A) a brief escape from the monotony of your Monday morning chores and duties, and (B) some topics to talk about should you encounter an awkward silence during an upcoming first date. I might make some stuff up, so check it on Google before you use me as a source on term papers. Rules are subject to change without even the slightest notice.
Good Morning, Minnesota!
It's April 9th—the 99th day of the year & the 15th Monday of 2018. Here are some things...
Just About Everything About Trump's Easter Egg Roll Remarks Are So Funny And Absurd I Just Can't Even
[embed]https://www.youtube.com/watch?v=Dhgn03mXD-A[/embed]
I'm a bit late on this, but it's worth a mention.
The Sunday before last, on Easter, Donald & Melania Trump hosted the 140th installment of the White House's annual Easter Egg Roll.
While greeting the assembled audience below, Trump stands on the Truman Balcony in the shadow of massive white pillars, and says "there really is no name for" the "special building" that traditionally houses the President and First Lady, referring to the huge house...which is painted white...in front of which he stands.
According to WhiteHouse.Gov, "The White House Easter Egg Roll is a timeless tradition that dates back to 1878 under the Administration of President Rutherford B. Hayes" and takes place on "the South Lawn of the... White House."
Trump then goes on to tell onlookers this mysterious, and apparently now nameless, pale structure behind him is in "tippy top" shape. Oh, cool. Good to know.
Unwilling to leave weird enough alone, Trump continues on, bragging—to a bunch of grade school kids who are there to play in the grass with festively colored eggs—about the size and strength of the U.S. economy and military.
During Trump's
remarks
, he is flanked by an
understandingly stoic
First Lady, and an Easter Bunny wearing a pair of spectacles and a look of shocked bewilderment reminiscent of the average Hillary Clinton supporter's face on the evening of November 8th, 2016.
---
Remember: Like BLM, Martin Luther King Wasn't Very Popular In His Time
Last Wednesday marked the 50th anniversary of the death of civil rights icon Martin Luther King Jr. On April 4th, 1968, King was assassinated at the Lorraine Motel in Memphis, Tennessee.
Just an apolitical reminder that while he is overwhelmingly revered now (94% said they had a favorable view of MLK in a 2011 poll), in 1966, a Gallup
poll
found
just 33%
of Americans had a favorable view of King, while 63% held an unfavorable view.
One might compare those figures to a 2017 Harvard-Harris
survey
which found 43% of voters have a positive view of the Black Lives Matter movement, while 57% hold a view that is negative. Likewise, a 2017 CNN/SSRS
poll
found 43% of respondents said it was the right thing to do for NFL players to protest the national anthem before games; 49% thought it was the
wrong
thing to do.
I wonder what we'll think of BLM and anthem protests in 2068?
Regardless of our politics, perhaps we all ought to zoom out and take a wider view of history when considering the issues in our present culture? Today's "rabble rousers" are sometimes considered heroes by future generations. In contrast, today's broad consensus may be considered a fringe view only several decades from right now.
Here is an excerpt of King's near-prophetic "Mountaintop" speech in Memphis, on April 3, 1968, the day before he was killed:
[embed]https://www.youtube.com/watch?v=Oehry1JC9Rk[/embed]
Wow. King was a powerful orator. And I bet he knew that 1600 Pennsylvania Ave. was called "The White House", and never once said "tippy top".
---
Friendly Bald Eagle And A New Entry For Worst First Pitch Ever At Twins Home Opener
Sunday's Twins game was postponed because, apparently, rich baseball players are too precious and fragile to play when it's cold. The game will be made up on May 14 (unless it's still too cold for their
widdle tosie wosies to pway outside
). The Twins are 4-3 through the first week and a half of the season and there is good reason to believe, at least on paper, they'll flirt with a spot in the postseason again this year. Much more exciting than April baseball, however, was the patriotic (or
Hitchcockian
) moment that unfolded when the ceremonial pregame bald eagle landed on the shoulder of Mariners' pitcher James Paxton during Thursday's national anthem at Target Field.
That same pregame ceremony included
one of
two or three of the worst first pitches in MLB history by the fun-loving & Olympic gold medal-winning U.S. Men's Curling team. (Was it worse than
these guys
?)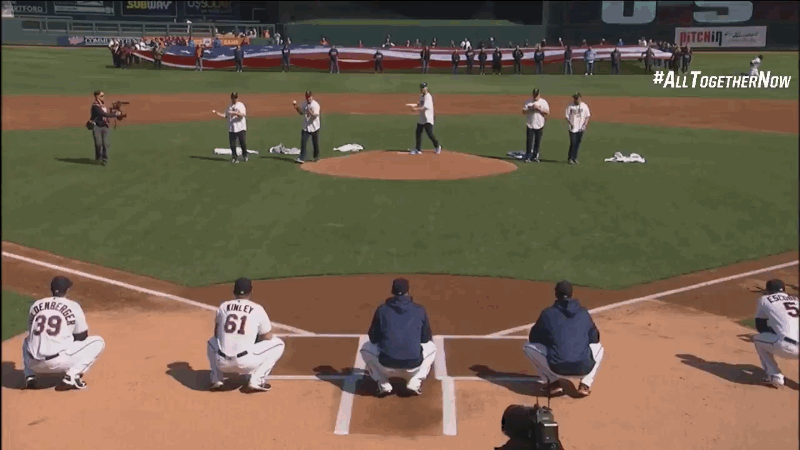 ---
Oh, Just A New (Soon To Be #1) Song By Drake NBD
Hip hop's current Emperor is
on a roll like Cottonelle,
releasing the music video for his single
Nice for What
late last week. While it's no
God's Plan
in my estimation, it doesn't take a prophet to tell you Drake's going
back to back
with this song, which will surely top the charts within the next week or so.
Nice for What
, an energetic women's power anthem, samples an accelerated version of
Ex-Factor
off 1998's
The Miseducation of Lauryn Hill
album, and contains a cameo from Karen Filippelli* from
The Office.
There are also lots of other women in the video who I
maybe
vaguely recognize and can only assume are super popular to Millennials.
Warning: Strong Language, NSFW, Straight Fire AF
[embed]https://www.youtube.com/watch?v=U9BwWKXjVaI[/embed] Here's a link to Lauryn Hill's timeless
Miseducation
album, which
so many people
are saying is like a
really incredible
'group of songs' or a 'selection of music'
or whatever you'd like to call it because, actually,
nobody knows what it is called
, but it's a
great, great
thing
from tippy top to bottom, folks! It
really
is.
---
Cristiano Ronaldo Is Basically Magical And Don't Forget Minnesota Has An MLS Team Now
I'm told Cristiano Ronaldo is one of the best footballers (i.e. soccer players) in the world. Last week, he scored one of the most fantastic goals you'll ever see against something called Juventus, which is reportedly a soccer (i.e. football) team from Turin, Italy (home to the 2006 Winter Olympics and that mysterious burial
shroud
). Ronaldo scored using what is sometimes colloquially called a "bicycle kick" because...
bicycles flip sometimes?
(Sometimes we say they
flippy flop
!) Watch, and be amazed by his near-supernatural foot dexterity, ball-kicking & jumping upsidedownness: [embed]https://www.youtube.com/watch?v=1C9STKF0Lv4&t=2s[/embed] Also, in case you missed it, Minnesota has a soccer team in the MLS now! And soccer fans often call soccer "football!" Minnesota United FC (nicknamed "The Loons") is in it's 2nd season in the MLS, and plays its home games at TCF Bank Stadium. They will eventually move to Allianz Field in the Midway neighborhood of St. Paul, which is scheduled to be completed in the spring of next year. The Loons are currently 2-3 and their logo is
legit
.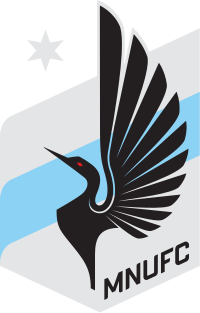 Check out
their site
for schedule and ticket info.
---
Conor McGregor Preparing For Possible WWE Debut?
Conor McGregor is that hyper-talented, yet perpetually loudmouthed, Irish MMA fighter who switched sports and made like $30 million for boxing the still undefeated Floyd Mayweather last August. (Mayweather made like $100 mil.) You know
who
I'm talking about, right? Well last week, McGregor was mad at some other fighters for reasons the details of which I could not possibly care less about, but probably involved some Twitter beef. Like a super muscular toddler who didn't get his nap**, Conor decided the best way to deal with his hurt feelings was to throw a hand truck through a bus window filled with people he didn't like. Law enforcement disagreed with the validity of McGregor's approach, and he was charged with three counts of assault and one count of criminal mischief. He was released on $50k bail pending trial on June 14. In seriousness, I can imagine it might be a
little tough
for these guys who get paid to beat the life out of each other inside of a literal cage
to turn that instinct off
when they resume their life
outside
that cage. Obviously it's no excuse for throwing hand trucks at people, but it may help make some sense out of otherwise
senseless
behavior. Here is the footage of McGregor's WWE audition from TMZ: [embed]https://www.youtube.com/watch?v=63OCvuC-GSY[/embed]
---
The Wild, Wild Playoffs Ahead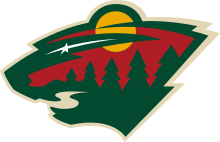 On Saturday night, the Wild wrapped up their 2017-2018 regular campaign, harpooning the Sharks 6-3 in San Jose. Our hometown squad finished the year 45-26-11, earning 101 points and placing 3rd in the Western Conference's Central Division. This is the 6th straight year the Wild have qualified for the playoffs, though they've been notoriously bounced from the postseason in the first round (the Blues beat 'em 4 games to 1 last year, and the Stars beat 'em 4-2 the year before that) the last two years. The Wild—who will be without injured defenseman Ryan Suter—will face the Winnipeg Jets, who finished 52-20-10, earning 114 points and placing 2nd in the Central Division, in Round 1. The playing status of diminutive-yet-talented defenseman Jared Spurgeon is also questionable, as he hopes to return from a bad hammy in time for Game 1. Despite those couple key injuries, the Wild
will
have Eric Staal (who just tied the team record for goals in a season with 42), Jason Zucker (who tallied a career high in 33 goals and 67 points), and 7-time All Star Zach Parise leading their playoff push. Due to dating a girl who likes the Wild***, I've watched more hockey in the last six months than in the three decades that came before it. Based on my newfound expertise, I think Suter is overrated and the Wild are better without him. Barring a Dubnyk meltdown, look for the Wild to whip Winnipeg and break their playoff skid. The official NHL playoff schedule will be published after my deadline/bedtime on Sunday night, but the first game will probably be Wednesday. Here is a
link
for details.
---
The Timberwolves Are Totally Right On The Cusp of Something Maybe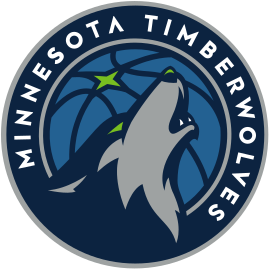 With two games left to go, your Minnesota Timberwolves are in the 8th and final spot in the NBA's Western Conference. If they can hold on, it would be the first time in 14 years (and the
first time since KG left
) they'd have made the playoffs. Unwinding complex playoff scenarios is uninteresting to me as a reader—and even less so as a writer—so I'll leave that to ESPN, SI, et al. Bottom Line: The Wolves and the Nuggets are each at 45-35. One is likely in, and one is likely out. They each have games against other teams on Monday,
and then play each other (at Target Center) on Wednesday night.
Jimmy Butler is back and the Wolves have the tie breaker over Denver... So they have no excuse not to
do work, handle their business,
and end this god-forsaken playoff drought.
---
Just 3 GIFS About Virtual Reality (Safe For Kids/Work)
This
guy
climbing a mountain.
Humans are not ready for virtual reality
These
guys
playing soccer.
Soccer Players with VR
This
monkey
in a diaper popping bubbles.
Myrtle Beach Safari posted this interesting vid of a chimp, named Sugriva, popping balloons in VR
...
Happy Monday & Make it a Great Week!
*Karen Philipelli also played Ann Perkins on
Parks and Rec
. **We like to call it, sometimes, a nippy nap folks. And it's
great
. It really is, **My girlfriend would also like to add: "Matt Dumba has
amazing
eyelashes." (It's true. I'm not even mad. He is dreamy and his eyelashes are
literally
amazing.) Videos via YouTube -- Images via:
Lorie Shaull
, Wikipedia