Monday Miscellany — Volume 2
Posted by Brent Lee on Monday, April 16, 2018 at 12:00 AM
By Brent Lee / April 16, 2018
Comment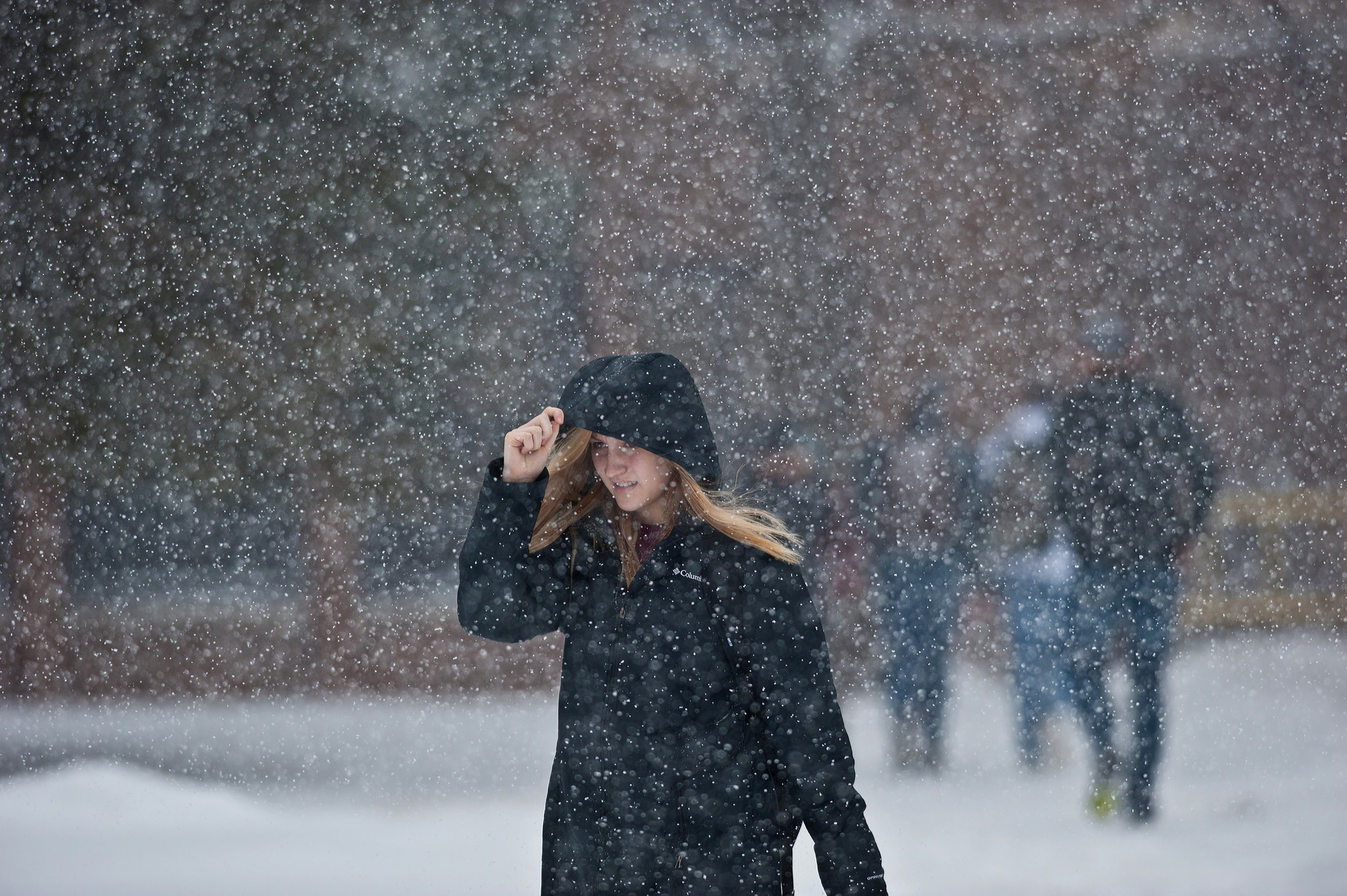 Monday Miscellany is a weekly-ish column with no real focus or direction. A mix of news, politics, sports, culture, media, reviews, trivia, local events, puppy gifs, stuff I saw on Reddit/Wikipedia & some other items perhaps only tangentially related to Minnesota. If this column has a purpose, it would be to provide you, my dear reader, with (A) a brief escape from the monotony of your Monday morning chores and duties, and (B) some topics to talk about should you encounter an awkward silence during an upcoming first date. If you don't like a little biting sarcasm in your internet reading, this isn't for you. Complaints? Click the X in the upper right hand corner to send a note to the editor.
Link
to Last Week's
Monday Miscellany — Volume 1
Good Morning, Minnesota!
It's April 16th—the 106th day of the year & the 16th Monday of 2018. Here are some things…
Prince Was Right: Sometimes It Snows In April
This Saturday (April 21) marks the two year anniversary of the death of legendary native Minnesota musician Prince Rogers Nelson, whose 1986 song
"Sometimes it Snows in April"
provides fitting background music for what occurred this weekend in Minnesota. For some context, the average total snowfall in April is 2.5"; as of 1 a.m. on Sunday morning, we'd been blessed with 22.5", breaking the record of 21.8" set 35 years ago in 1983. This record April snowfall brings the season total to 75", which is the most snow we've accumulated in one winter since 2010-2011. Not only was this an aberrationally snowy April, but this weekend's Tsnownami* is on pace to go down as one of the largest single snowfall events in state history! According to WCCO, as of 8 a.m. yesterday morning, we were at 12.9", with another 2-5" expected before Sunday night. Anything north of 16" would put this blizzard in Minnesota's top ten. Check back to some other website to see where this storms ends up ranking on the all time snowiest list. I hate snow and I'm done writing about it this year.
In the meantime, here's a Prince tribute:
[embed]https://www.youtube.com/watch?v=uGzXiK8_KU8[/embed]
---
Timberwolves First Playoff Game Since George W. Bush's First Term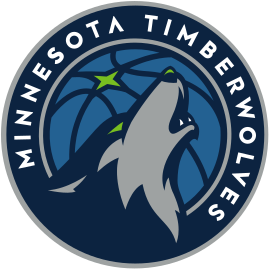 On May 31st, 2004, Shaquille O'Neal had 25 points and 11 rebounds, as the star-studded Los Angeles Lakers dispatched MV3™ and the Minnesota Timberwolves in the
Western Conference Finals
, winning the series 4-2. Last night—5067 days later—the 8th seeded Timberwolves traveled to Houston to take on the top-seeded Rockets in their first playoff game since. To give you an idea of how long it's been since the Wolves have played postseason basketball, here are a list of things that happened in 2004... ? Two of perhaps the most oft-quoted movies of a generation—
Napoleon Dynamite
(June 11) &
Anchorman
(July 9)—were released in theaters.
? Friends
, which ranks behind only
Big Bang Theory
and
How I Met Your Mother
on my list of 'Most Overrated Sitcoms Ever' ended on May 6, 2004. Inexplicably, more than 52 million viewers tuned in to watch the finale, which was filled with same predictably obvious &
unfunny
punch lines as the other 235 episodes of the show. (Did they drug the studio audience to make them laugh?) [caption id="" align="aligncenter" width="502"]
My reaction when someone tells me Friends was a great show.[/caption] ? Usher's creatively-titled club staple
"Yeah"
topped the charts for 12 weeks before being supplanted by
"Burn"
, another Usher classic which provided listeners sage relationship advice. [caption id="" align="aligncenter" width="501"]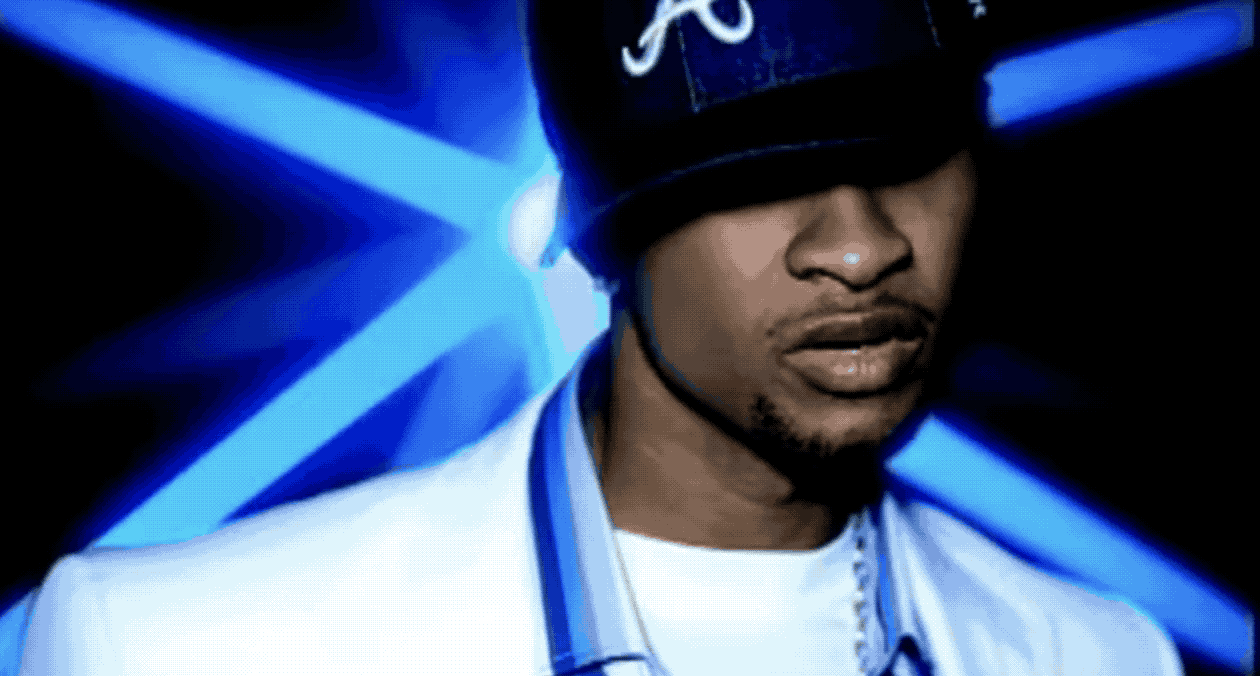 2004... back before skinny jeans ruined men's fashion.[/caption] ? Facebook was founded on February 4th, and no one could have ever imagined Mark Zuckerberg would someday be worth $60 Billion, or be facing a Congressional hearing that spawned some of the funniest tweets of 2018.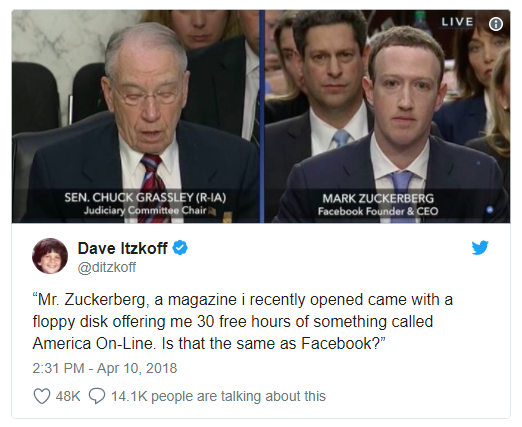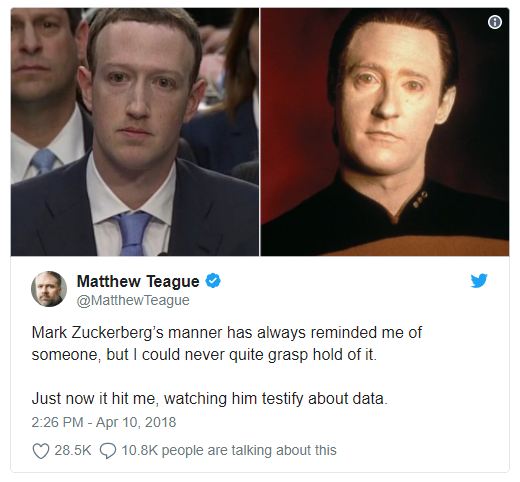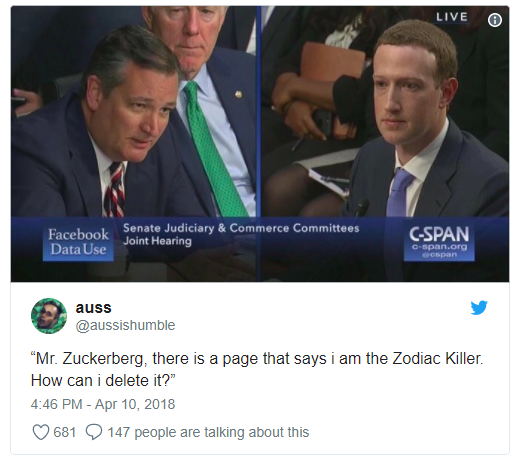 ? Just like this year's installment at U.S. Bank Stadium, on February 1, 2004, Tom Brady & Bill Belichick's New England Patriots played in the Super Bowl, and
Justin Timberlake
performed at halftime. Unlike this year's version of the game, the Patriots
won
in 2004. And during the now-notorious halftime show, alongside her co-performer Timberlake, an alleged wardrobe malfunction** left Janet Jackson half topless in front of 140 million live TV viewers. [caption id="" align="aligncenter" width="500"]
Whoops.[/caption]
?
And finally,
The Apprentice
debuted on NBC on January 8th, and just like in the 2004 Superbowl, a controversial and unexpected boob emerged...
BTW... The Wolves lost
Game 1
104-101 to Houston as soon-to-be regular season MVP James Harden poured in 44 points, and Wolves star Karl-Anthony Towns was held to just 8. Game 2 is in Houston on Wednesday.
---
Wild Strike Back In Game 3 At Xcel Center!

After 3-2 and 4-1 losses in Winnipeg, the Wild circled the proverbial wagons in St. Paul last night, downing the Jets 6-2 in an impressive Game 3
victory
. As I mentioned last week, Minnesota has been eliminated from the postseason in round one both of the last two years. Sunday's win—in which six different Wild skaters buried the biscuit—was a must-have in order for our squad to avoid a near-insurmountable 0-3 hole in the series, and a third straight early playoff exit. On a personal note, I
really
hope the Wild keep the momentum going and win the series. I don't even care that much about hockey, but my girlfriend is a big fan and she gets into a foul mood when the Wild lose, even during the regular season. I don't want to find out what she'd be like if the Wild lose in the first round off the playoffs for the third consecutive year...
yikes
. [caption id="" align="aligncenter" width="498"]
"Hey babe...I'm...sorry about the Wild. What do you think of my haircut?"[/caption] Game 4 is tomorrow night in St. Paul.
---
Your Taxes Are Due Today Tomorrow!
April 15th fell fortunately on a Sunday this year, allowing procrastinators (like me) 24 more hours to settle their annual affairs with Uncle Sam. But wait, there's more! Today—April 16—happens to be the day Washington, D.C. is observing
Emancipation Day
, the holiday honoring the 1862 passage of the
District of Columbia Compensated Emancipation Act
, which ended slavery in our nation's capital. So your taxes aren't due until
tomorrow
, April 17th. (Or you can file an extension and put it off for six more months.***)
---
Twins Tracker: Updated Through Sunday, April 15th
Games Played:
11 out of 162 (7 wins, 4 losses; 1st in the AL Central)
Games Postponed:
4
Highest Batting Average:
Joe "Baby Jesus" Mauer (.412; 14 hits in 34 at bats)
Most Home Runs:
Brian Dozier (4 in 45 at bats)
Most RBI:
Miguel Sano (8 in 40 at bats)
Most Wins, Most Strikeouts, Lowest ERA:
Jose Berrios (2 wins in 3 starts; 24 strikeouts in 20.2 innings pitched; 2.18 ERA)
Crookedest Hat:
Fernando Rodney
Amount of Paper Joe "Money" Mauer Has Stacked So Far this Season:
$1,561,728.39
Last Time the Twins Won Even One Single Playoff Game: October 5th
in, you guessed it, 2004. They've lost 13 straight—counting last year's one game Wild Card round—since then. 10 of those 13 losses have been to the New York Yankees. The Twins resume play on Tuesday night, taking on the Cleveland Indians in San Juan, Puerto Rico in the first of a two game set.
---
RIP Chief Wahoo (1948 - 2018)

Speaking of the Cleveland Indians... They will retire their longtime logo Chief Wahoo after this season. The iconic and controversial literally red-faced cartoon debuted on Cleveland uniforms 70 years ago in 1948, and has come under increasing scrutiny in recent years from critics who insist it is racist. While Wahoo may still be used and licensed for merchandise, the logo will no longer be used on uniforms or stadium signs beginning in 2019. Chief Wahoo's departure leaves the Washington Redskins in the spotlight as the only remaining major sports franchise featuring a likeness of a Native American as its logo (and a rather indelicate nickname to go along with it).
Native American
advocacy
groups
have consistently insisted such names, logos and likenesses are harmful and offensive over the years, but
multiple
polls
of Native Americans indicate nearly 90% don't care.
---
And The Award For 'Best Fake News Of The Week' Goes To...
It's a tie!
Winner # 1 — Sean "Tinfoil Hat" Hannity and Fox News for their 'Mueller Crime Family' Graphic
On Wednesday evening, President Trump
tweeted
that Sean Hannity had a "Big show" in store later that night on Fox News. On that show, several minutes into Hannity's usual angry, conspiracy-laden monologue, he unleashed what may be my favorite Fox fake news graphic of 2018...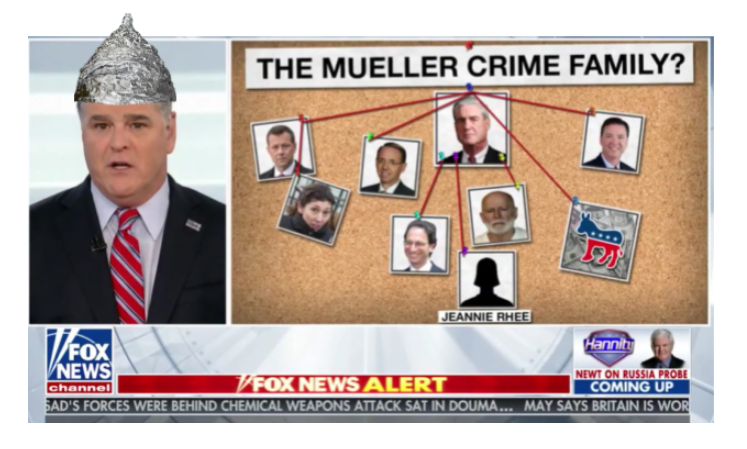 "The Mueller Crime Family?" Really?
Let's take a quick look back at the life of the Robert Mueller to see if he is the sort of guy you might expect to head up an organized crime syndicate who is, according to Hannity, part of a secret "deep state" cabal bent on undermining Donald Trump's presidency...
[caption id="" align="aligncenter" width="475"]
Former FBI Director Robert Mueller[/caption]
Robert S. Mueller earned degrees from Princeton and New York University before enlisting in the U.S. Marine Corp, and being sent to the war in Vietnam in 1968. In Vietnam, Captain Mueller earned a Bronze Star (for rescuing a wounded marine under enemy fire) and a Purple Heart (for being wounded in the thigh by enemy fire), among various other decorations. After the war, Mueller attended the University of Virginia School of Law and earned his J.D. He worked at a private firm for several years before serving for a total of 12 years in United States Attorney offices in Northern California and Massachusetts In 1989, Mueller joined the U.S. DOJ, soon rising to become the head of its criminal division. During his time at the Department of Justice, Mueller oversaw prosecutions of Manuel Noriega, the Pan Am Flight 103 case, and John Gotti, a the head of a real crime family (i.e. the Gambinos). Mueller then worked in the Washington D.C. U.S. Attorney's Office and later was named U.S Attorney for the Northern District of California before being appointed and confirmed as head of the FBI in September 2001, just one week before the September 11 attacks. Mueller,
a lifelong Republican
, who was appointed by
Republican
President George W. Bush, served for 13 years as the agency's head, becoming the most tenured FBI Director since J. Edgar Hoover. In May 2017, Rod Rosenstein, the
Republican
Deputy AG who
Republican
Donald Trump appointed just a few months earlier, chose Mueller to head the special counsel investigation into Russian interference in the 2016 Presidential election. I share this brief overview of Mr. Mueller's biography in an effort to show just how
absurd, irresponsible and utterly unhinged
Sean "Tinfoil Hat" Hannity has become. Robert Mueller is, by all accounts, a
literal
American hero who has spent a good portion of his life in service to this country. There is
ZERO
evidence he is involved in any criminal activity, let alone that he is the head of a "crime family". Congrats, Sean. You deserve this award.
Winner # 2 — British Tabloid's Claim That Buzz Aldrin Saw A UFO
The
Daily Star's
article
is even more incoherent and disjointed than my column, though it seems they are trying to say a sophisticated, "top secret" lie detecting technology was used on the (recorded?) voices of Aldrin and three other NASA astronauts describing yet-to-be-identified flying objects to ground control during their Apollo moon missions. The "analysis" indicated all four men were telling the truth and sincerely believed they were seeing "UFOs".
Okay. Cool beans. Here's Snopes' effort at
debunking
the story. Here's a statement from Buzz Aldrin's spokesperson:
"Buzz did not take a lie detector test. He has never said he saw a UFO. This story has been a fabrication for the sake of headlines and is not true as far as Buzz Aldrin is concerned. We think they've twisted one of his interviews to mean something it does not. Buzz has always been very clear that he never saw any UFO's or anything to indicate we've been contacted by alien life. So this is someone just trying to capitalize on using his name to get press."
And here are some gifs of Buzz Aldrin unable to hold back his eye rolls and grimaces during speeches by Donald Trump and Mike Pence: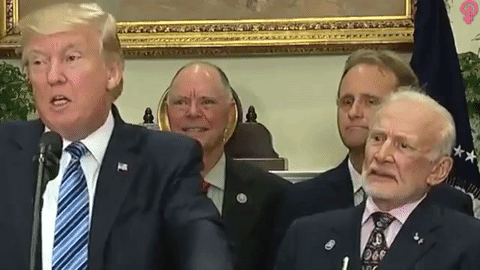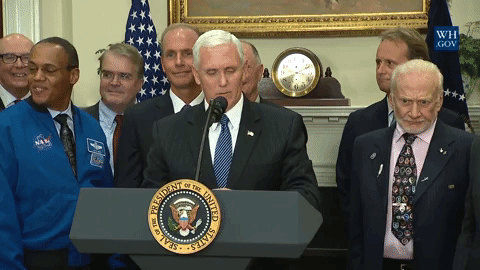 …
Happy Monday & Make it a Great Week!
* © Copyright Dan Barreiro. ** The idea this was an
unintentional
wardrobe malfunction is fake news. Dude straight grabbed her shirt and ripped a chunk off. *** That's what I'm doing. Media via: YouTube -- Twitter -- Wikipedia --
UMD