Monday Miscellany — Volume 4
Posted by Brent Lee on Monday, April 30, 2018 at 12:00 AM
By Brent Lee / April 30, 2018
Comment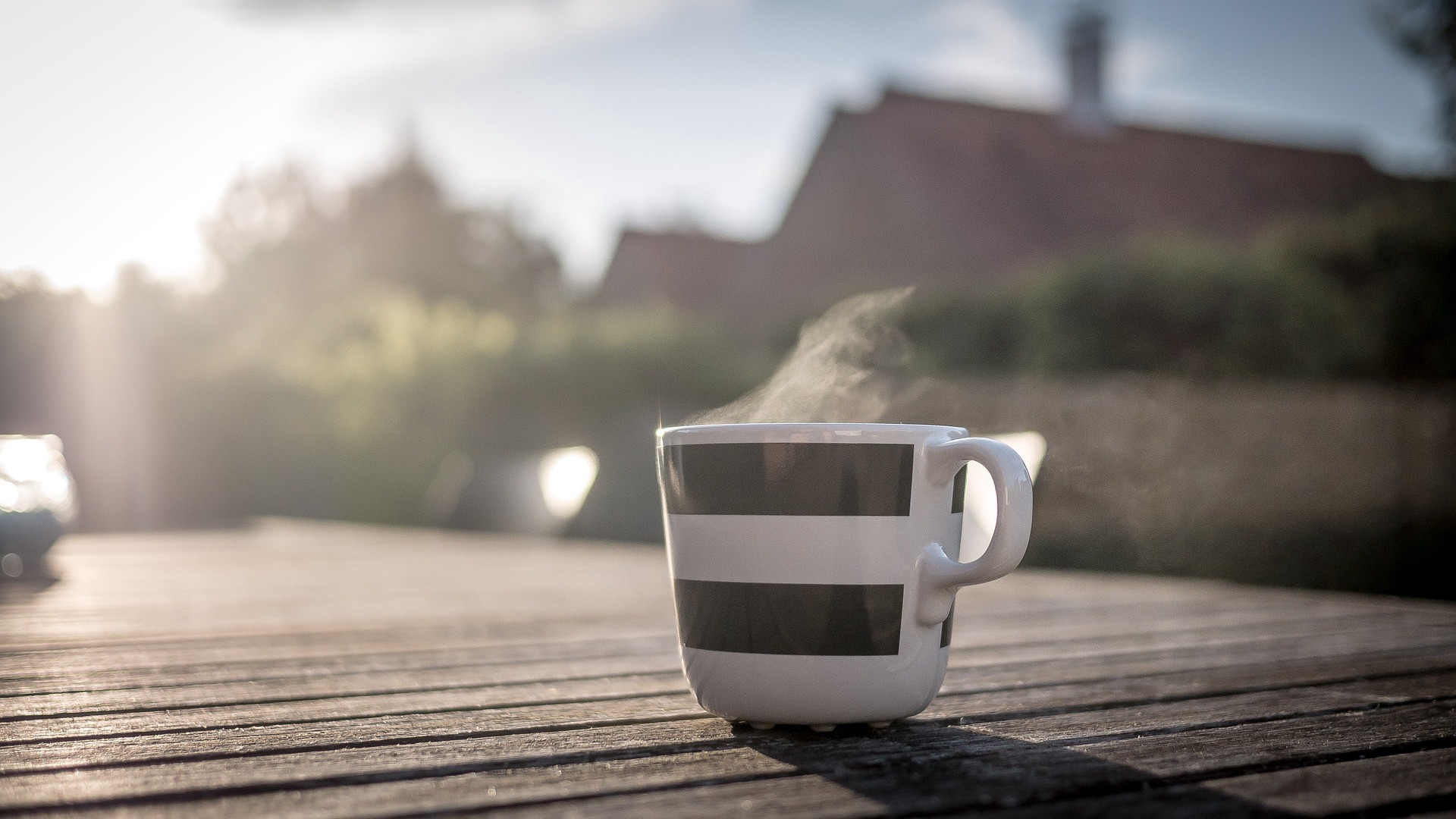 Monday Miscellany is a weekly-ish column with no real focus or direction. A mix of news, politics, sports, culture, media, reviews, trivia, local events, puppy gifs, stuff I saw on Reddit/Wikipedia & some other items perhaps only tangentially related to Minnesota. If this column has a purpose, it would be to provide you, my dear reader, with (A) a brief escape from the monotony of your Monday morning chores and duties, and (B) some topics to talk about should you encounter an awkward silence during an upcoming first date. I used to love comic books movies. And then I turned 12.
Links to
Monday Miscellany — Volume 1, Volume 2 & Volume 3.
Good Morning, Minnesota!
It's April 30th — the 120th day of the year & the 18th Monday of 2018. Here are some things…
A Tale Of Two Lousy 3rd Quarters: T-Wolves Out
[caption id="" align="aligncenter" width="269"]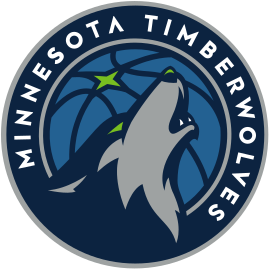 Crunch is howling in pain[/caption] I'll make this quick. In
Game 4
at Target Center, the Houston Rockets led the Timberwolves by just one (50-49) at halftime... Then, in the third quarter, Houston outscored the Wolves 50-20, and went on to win by 19. The Rockets' 50 points was the
most scored
by one team in one quarter of an NBA playoff game in 56 years. In
Game 5
at Houston's Toyota Center
, the Timberwolves
led
the Rockets 58-55 at halftime... Then, the third quarter, Houston outscored the Wolves 30-15, and went on to win by 18, ejecting the Wolves from the 2018 playoffs in the first round, 4 games to 1. Season. Over. On the moral victory side, the Timberwolves finished the regular season with a 47-35 record (their best since 2004-5) even after losing Jimmy Butler for 20 games down the stretch. They also have one of the best young players in the game in 22 year old, 7-foot phenom Karl-Anthony Towns. Meanwhile, on the
real
victory side, the Rockets advance to play former T-Wolf Ricky Rubio and the Utah Jazz... and James Harden is so good off the dribble it
should be felonious (NSFW Language)...
[caption id="" align="aligncenter" width="500"]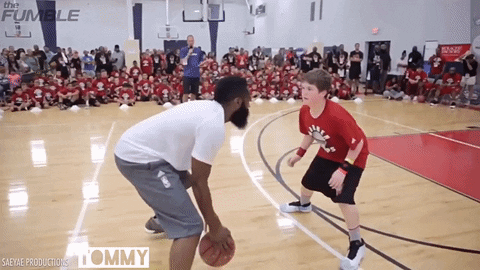 Harden often made it look this easy against the Wolves[/caption] [caption id="" align="aligncenter" width="501"]
Harden in the third quarter of Game 4, probably.[/caption] [caption id="" align="aligncenter" width="500"]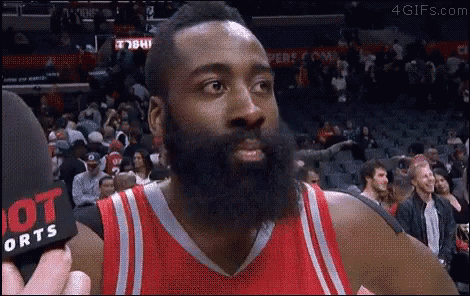 How I bet Harden would have responded if I'd asked him whether he was worried when the Wolves narrowed the series to 2-1[/caption]
---
Twins Tracker: Updated Through Sunday, April 29th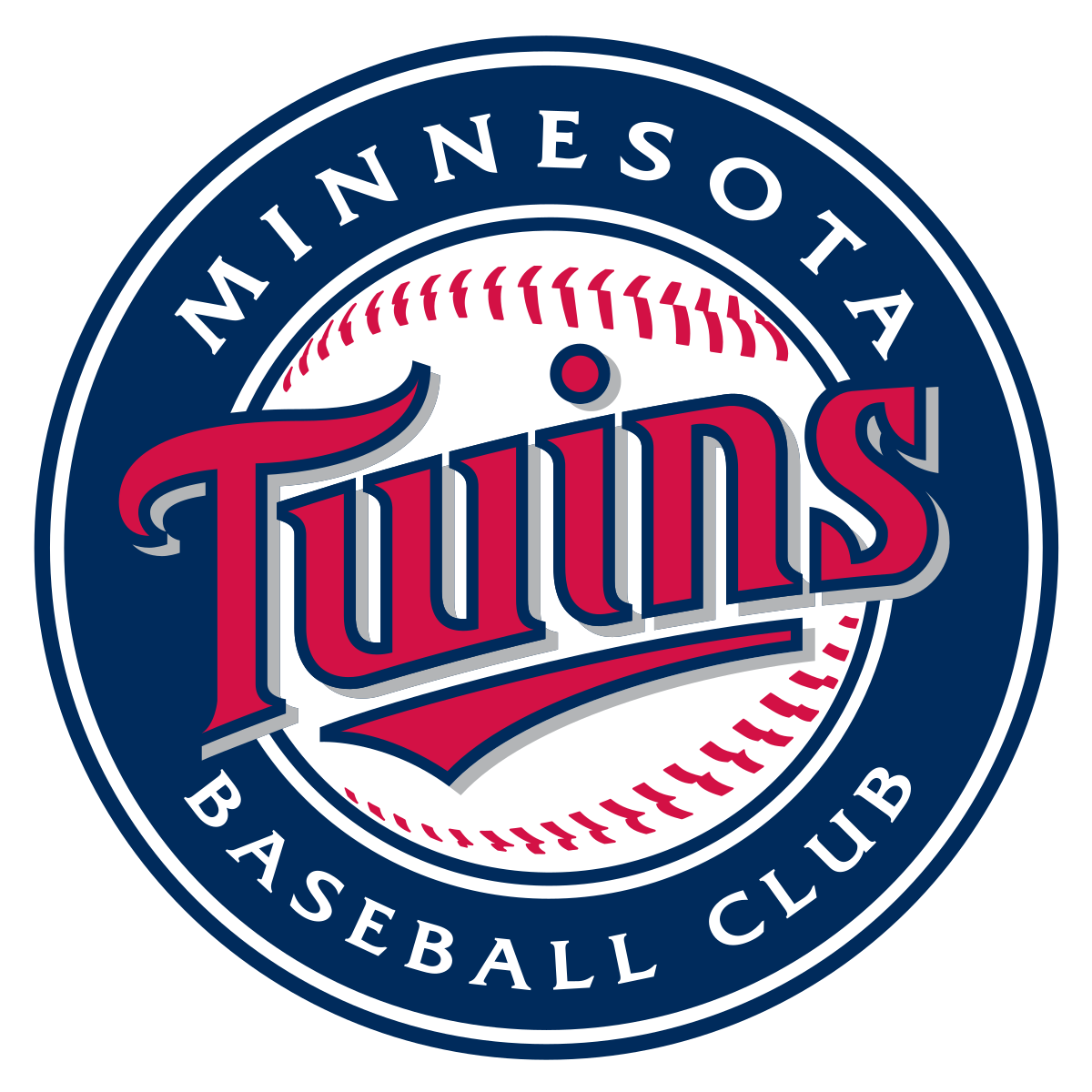 Games Played:
23 out of 162 (9 wins, 14 losses; 3rd in the AL Central)
Record Last Week:
1-6 'Twas a tough week for our local nine, as they notched only
one measly win
in 7 games... and that singular win came against arguably the worst team in baseball. The week started with the Twins being dominated by the Yankees in New York, losing all four games of the series to the Bronx Bombers. The sweep was part of an 8-game skid that only ended on Saturday when the Twins mercifully found a way to
beat
the (7-21) Cincinnati Reds 3-1 at Target Field. The Twins then lost an 8-2
laugher
to the Reds on Sunday afternoon to drop the three game series. [embed]https://youtu.be/VhKkrY0uh9Y[/embed] BTW, the Yankees
own
Minnesota. Period. Since 2000, the Twins are 42-102 against the Yankees, including a 2-13 record during the playoffs. (It's almost as if they have better players because they consistently vacuum up the league's top talent via free agency and pay their roster $100 million+ more than the Twins do. It's almost like baseball isn't even trying to be fair or competitive at all, but rather they just allow large market teams to essentially purchase wins/championships. Huh.) To literally add an injury to a week full of insultingly bad results, Byron Buxton is
out because he hurt his toe
. The Twins host Toronto tonight at 7:10 p.m.
---
With the 30th, 62nd, 102nd, 157th, 167th, 213th, 218th & 225th Picks, The Minnesota Vikings Select...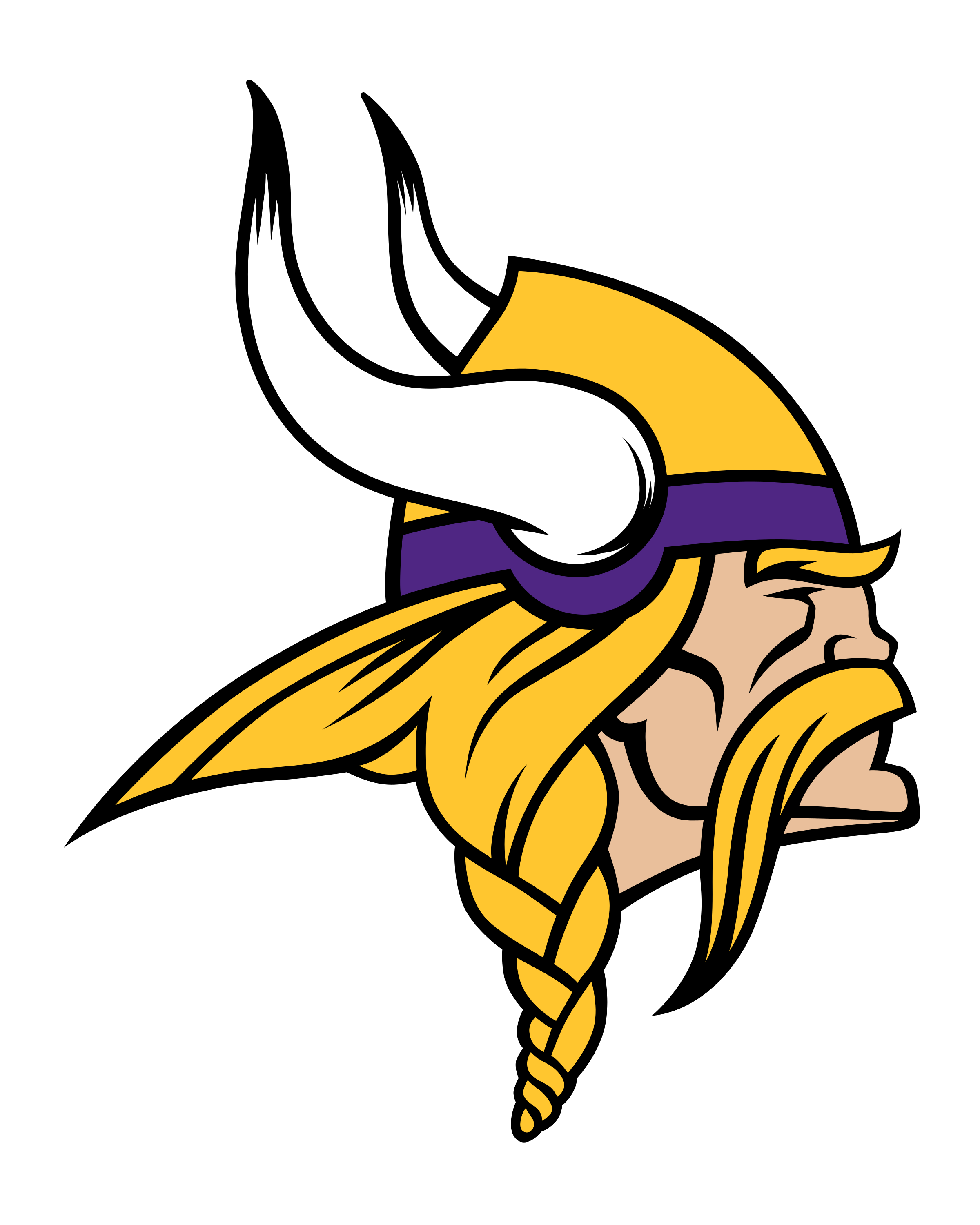 This past Thursday, the NFL began the three day, seven round, off season spectacle that is its annual draft. The Cleveland Browns selected Oklahoma quarterback & 2017 Heisman Award winner (and only college football player whose name I recognize)
Baker Mayfield
with the first overall pick. The Vikings, by virtue of being sort of the third best team in the league last year (they lost in the conference championship to the eventual Super Bowl winning Philadelphia Eagles), picked near the end of each round. Here are the nine players the Vikings drafted, along with links to their particulars if you are so inclined:
Mike Hughes, CB, Central Florida — Selected with pick #30 Brian O'Neill, OT, Pittsburgh — Selected with pick #62 Jalyn Holmes, DE, Ohio State — Selected with pick #102 Tyler Conklin, TE, Central Michigan — Selected with pick #157 Daniel Carlson, K, Auburn — Selected with pick #167 Colby Gossett, G, Appalachian State — Selected with pick #213 Ade Aruna, DE, Tulane — Selected with pick #218 Devante Downs, LB, California-Berkeley — Selected with pick #225
Only 132 days until kickoff.
---
I Drove On Over To The New Vikings Mega HQ & Maybe You Should Too?
[caption id="attachment_1315872" align="aligncenter" width="529"]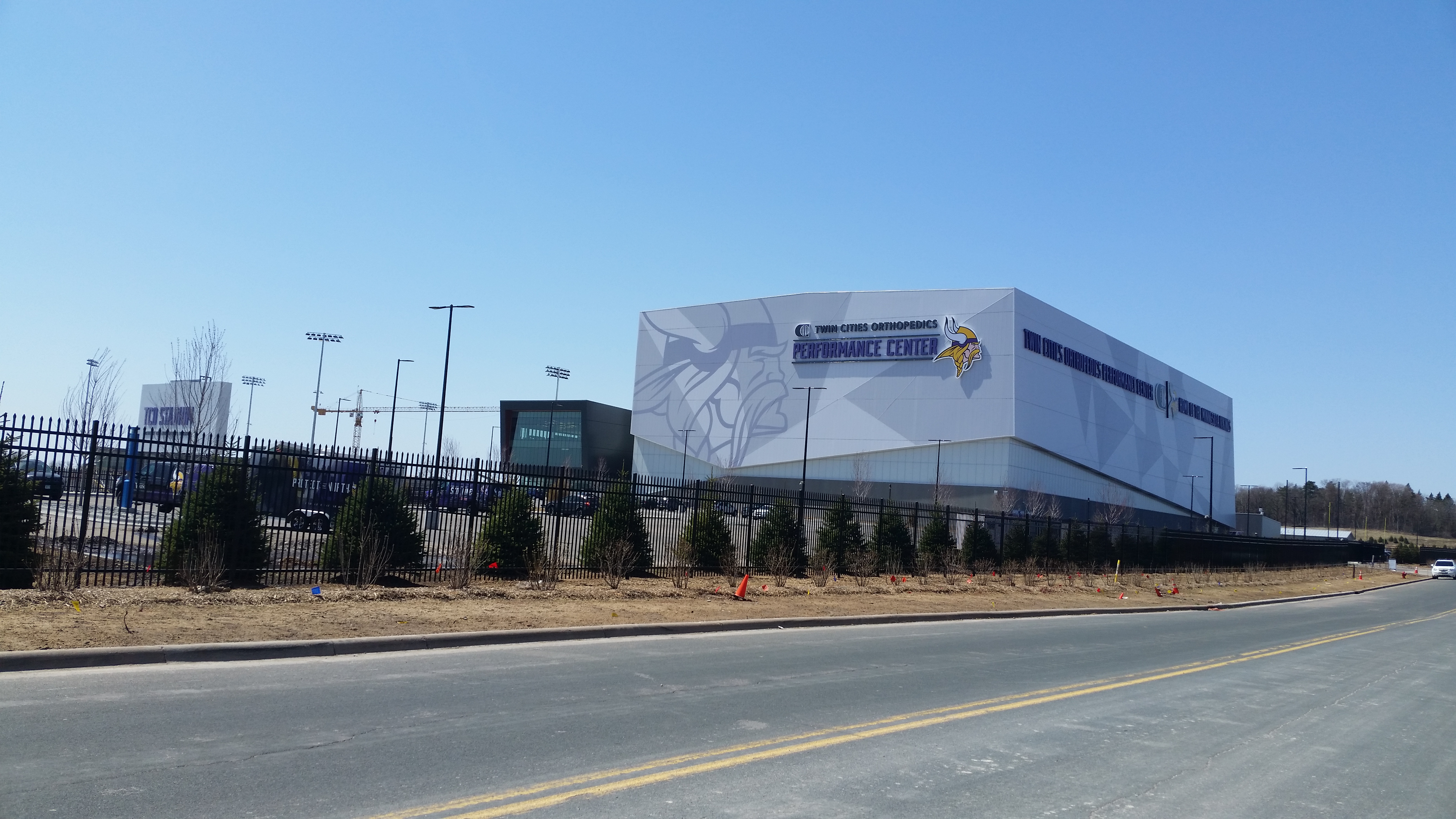 View from O'Neill Drive[/caption] Speak of the Purple... Yesterday afternoon, in between trips to Menards and Home Depot, curiosity and sunshine compelled me to drive over to the new Vikings
TCO Performance Center
(portions of which are still under construction) in Eagan. Like everyone else, I'd heard so much about it, and I wanted to see the place first hand. The verdict: It's
super
cool, and I took some pictures from my car to prove it. [caption id="attachment_1315878" align="aligncenter" width="528"]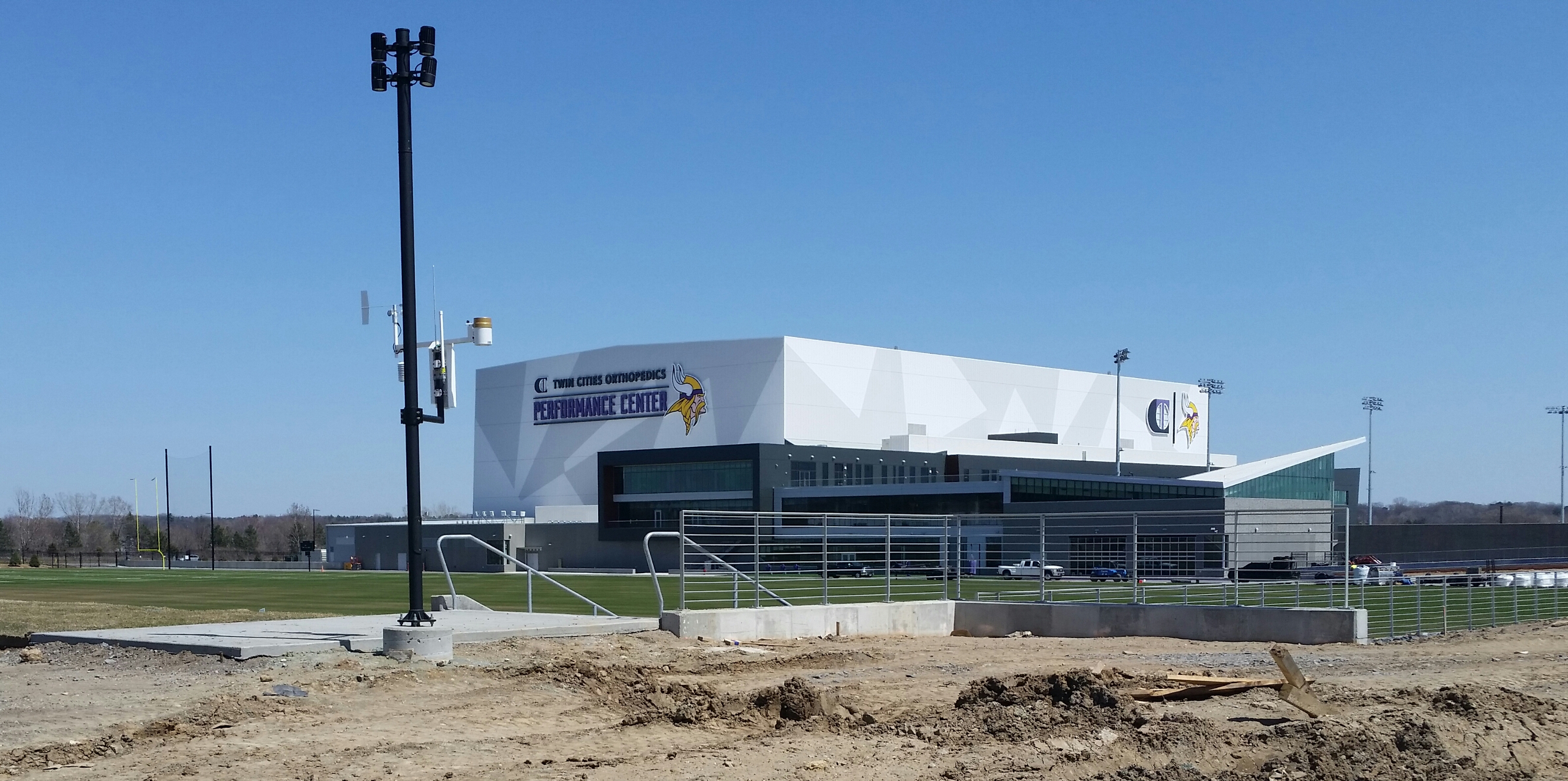 View from Vikings Parkway[/caption] Security/groundskeeper guy drove up 90 seconds after I pulled over my car in front of a gate to take a picture of the practice fields. I figured he'd scold me for being where I shouldn't... but instead, he
Skol'd me
...Haha! Am I right, guys!?
Guys?
He seemed happy and proud I'd come to visit and take pictures! He was sincerely excited to tell me all about the four outdoor practice fields, the indoor practice field, and the approximately 5,000 seat stadium that would be used to host some high school football games. He told me they'd been scheduled to hang the Vikings logo on the stadium's scoreboard, but it'd been too windy that day, [caption id="attachment_1315860" align="aligncenter" width="545"]
Click pic to bigify, then click the expand icon in the upper right corner to HUGIFY[/caption] The exterior design of the facility is
bold
and striking, reminiscent of
U.S. Bank Stadium
, only in white and light grey tones. And perhaps more than what has been built thus far, I was most impressed by just
how much space there is surrounding the complex
for future building and development. [caption id="attachment_1315879" align="aligncenter" width="530"]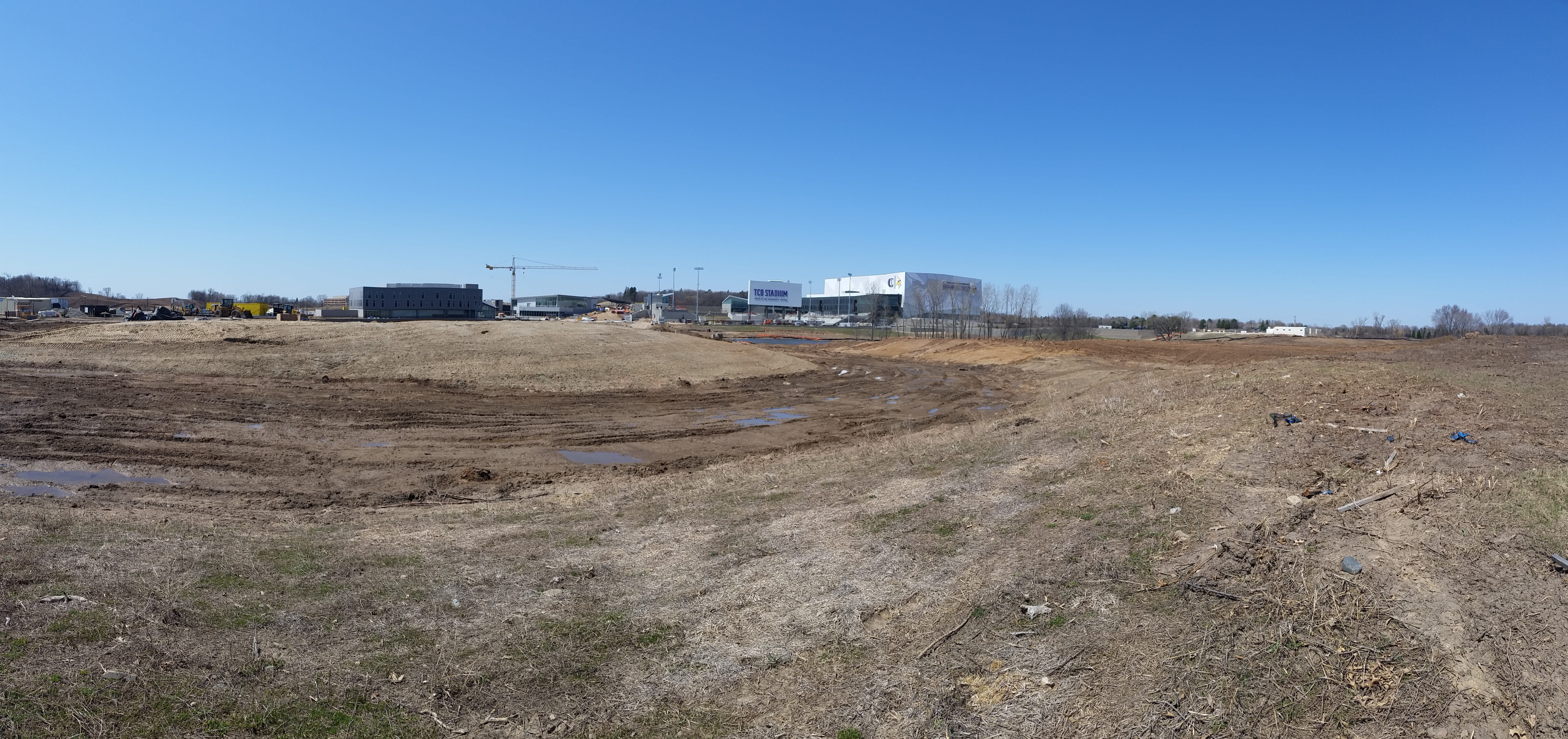 Easy to imagine surrounding restaurants, shopping, movie theaters, hotels, housing, etc...[/caption] If you get a chance, drive on over and take a look for yourself! Even if you are not a diehard Vikes fan (I'm not), there is a fun, creative energy in the air. It's easy to see this location being the center of something special for the community for a long time.
---
Everyone And Their Mom Saw The New Avengers Movie

Avengers: Infinity War
is the latest installment in the wildly successful Star Wars franchise. To set the stage: Sauron is resurrected using an ancient & forbidden spell concocted by Lord Voldemort, so Captain Picard and his drone army must unite with the elves and wookies to prevent all of Middle Earth from falling prey to his vampiric, undead Klingon hoard.* No, it's just the latest, greatest Marvel comic book movie (that our very own Jason Ingolfsland rates as
GOAT material
). But, according to the gaudy box office data and what that indicates about it's popularity, you likely already knew that. [caption id="attachment_1315889" align="aligncenter" width="528"]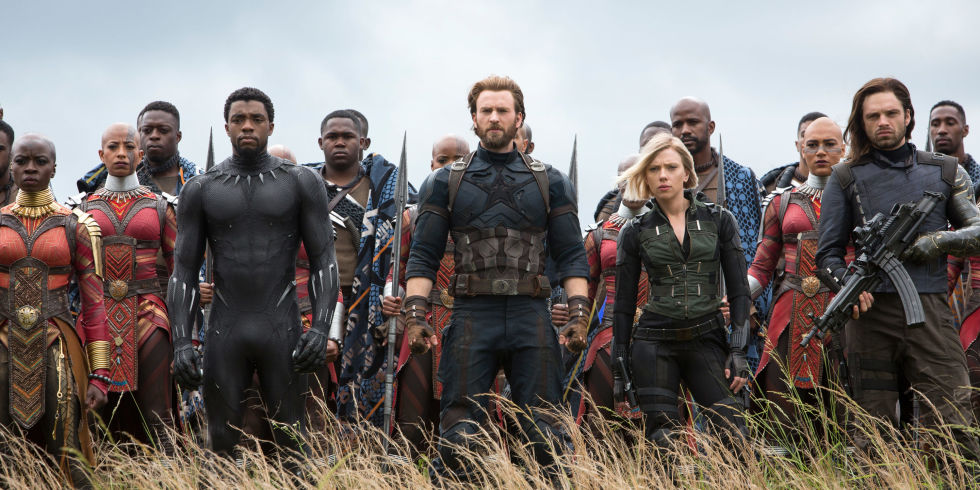 Which one is Kyle-o-Ren?[/caption]
A:IW
broke every imaginable opening weekend revenue record. Here are some key stats:
Total budget was $300-$400 million (but who's counting?)
Largest domestic opening — $250 million (Star Wars: The Force Awakens did $248 million in 2015)
Largest worldwide opening of all time — $630 million (The Fate of the Furious did $543 million last year) and that doesn't count China, where the film will open on May 11.
Becomes the 10th Marvel film (and 5th straight Marvel film) to gross over $100 million domestically in it's opening weekend
Rotten Tomatoes gives the film an 86%; IMDB a 9.1 out of 10; Metacritic scores it at 68 out of 100. (So it's not just some terrible big budget movie that only cares about making money and has no actual cinematic value.)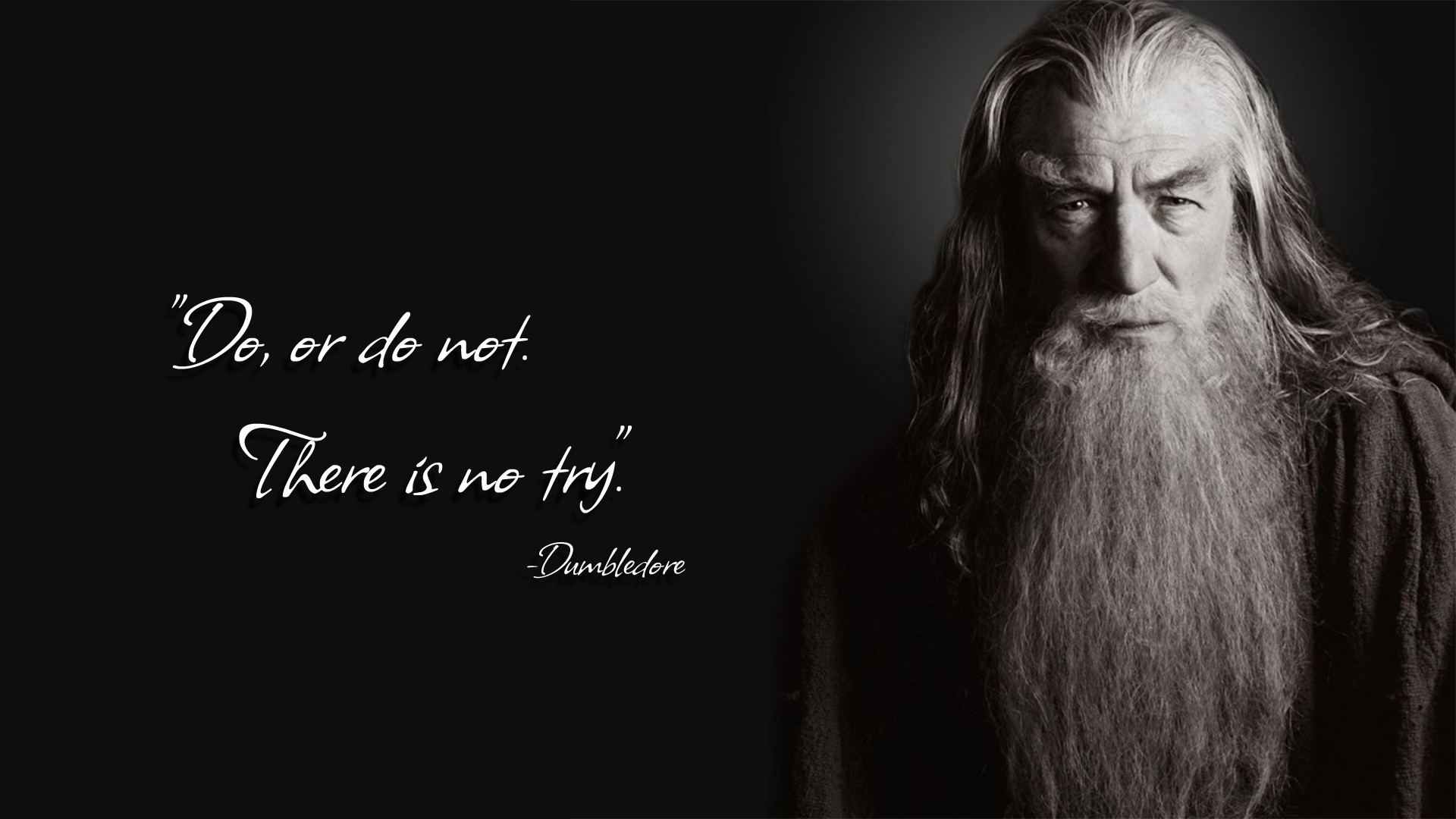 Am I the only one who couldn't care less about comic book/fast car/space war/wizard movies?**
Avengers: Infinity War
is playing in theaters everywhere, all of the time.
---
Discounted Castle For Sale in Eagan!
I am now $200k closer to being able to afford
this castle
in Eagan... because the price dropped by that much recently! [caption id="attachment_1315867" align="aligncenter" width="528"]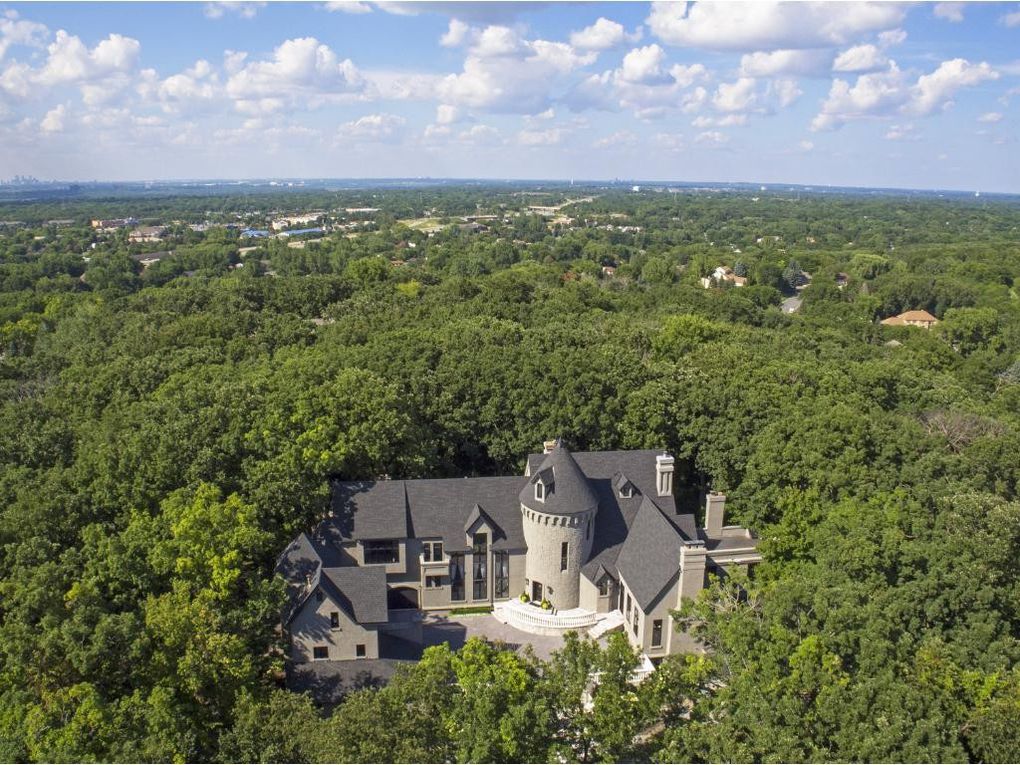 A majestic royal domain, nestled into an enchanting forest... and only 7 minutes from Arby's.[/caption] The 9,000 square foot Germanic-styled,
fancy-ass estate was erected in 1985
by then-CEO of (now-bankrupt) Northwest Airlines Steve Rothmeier. Read this description:
Completely renovated castle-inspired home that is extremely private on a 2.6-acre lot. Close to both downtowns, airport and new Vikings facility. Gourmet kitchen with 3 pantries, Italian white quartzite countertops, SS appliances all superior materials thru out. Massive great room with wood beam ceilings, two family rooms, main floor library, formal dining room. Incredible master suite with large closet and 1.5 baths. Home theatre and home gym. Heated driveway, security entrance & 7 car garage.
Only 3 pantries? And no moat? And I like that they point out it has stainless steel appliances, as if that would be a selling point for people who are in the market for a fricken castle...
"How's the house search going?"
"It's going okay. My wife and I really like this castle in Eagan, buuuuut... but it has a bisque-colored refrigerator, so we're probably going to go with the townhome in Apple Valley instead. It has a stainless steel fridge with an ice maker so, pretty fancy, and we won't have to worry about getting a new fridge."
[caption id="attachment_1315869" align="aligncenter" width="527"]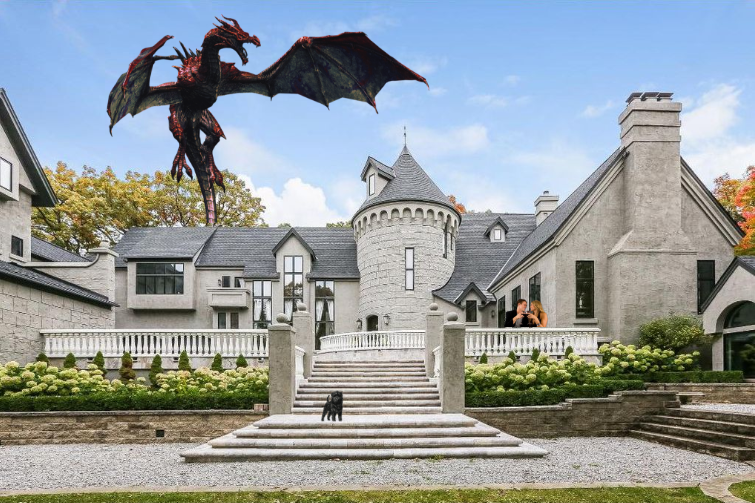 Daydreaming...just sipping Dom Perignon on the porch(?) of my castle while my guard dog (
Steve
) and my guard dragon (Reggie) stand watch. NBD.[/caption] This castle—the only one of which I am aware in Eagan—is a steal at
$3 million
$2.8 million!***
---
Links To 3 Other Interesting Things Happening In Minnesota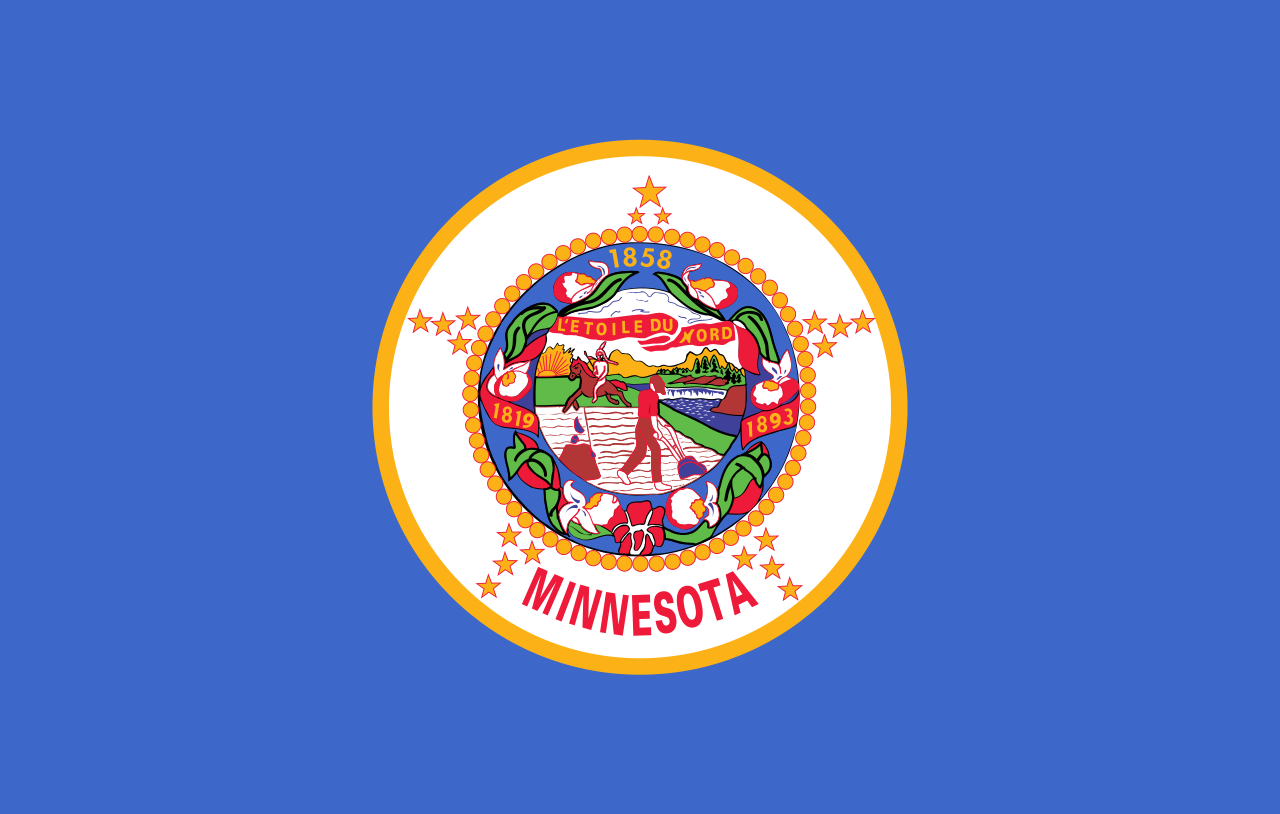 Farmers south of Belle Plain left 4.5 miles of
corn rows standing
over the winter. Why? Because it helps prevent blowing snow from clogging up adjacent Highway 169, which makes driving safer and saves tax payers money. MNDot estimates there are 30 miles of standing corn rows throughout the state, and farmers are compensated (about a grand each) for leaving them standing.

A
gun rights rally
drew 2,000 people to the State Capitol building on Saturday afternoon. The NRA, along with the Minnesota Gun Owners Caucus & Political Action Committee, and the Gun Owners Civil Rights Alliance were among groups helping to organize the rally, which demonstrated support for the 2nd amendment and opposition to proposed gun control legislation. For comparison, the
March For Our Lives Rally
drew 18-20,000 people last month for a somewhat opposing cause. Last January's
Women's March Minnesota
drew 100,000, which was one of the largest rallies in the history of the Twin Cities.

At least
one expert says
the prolonged winter (that didn't want to die) lives on in its effects on the environment even now that the snow is finally gone. A "manager of tick vector services" with the Metropolitan Mosquito Control District says the late-blooming spring and subsequent quick warm up will lead to a rapid...
uptick
in hungry ticks. And apparently, even though the record-setting blizzard and fast melt-off is causing
flood warnings
in the Minnesota River valley, most of eastern Minnesota was under a
fire warning
on Sunday. [caption id="attachment_1315896" align="aligncenter" width="348"]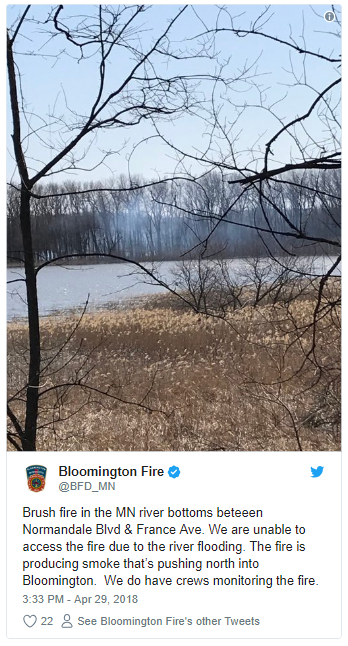 They can't get to the fire...because of the water.[/caption] We are on fire
AND
flooding. And the hangry ticks are coming. Yikes.
---
And Here Are Three Dudes Interacting With Fire Hydrants
https://i.imgur.com/DjmOxPx.mp4 [embed]https://i.imgur.com/e0hf6jo.mp4[/embed] https://i.imgur.com/98eB5Oz.mp4 …
Happy Monday & Make It A Great Week!
* People would watch the hell out of this. ** Yes. Basically, yes. *** Roughly $11,000 per month on a 30 year mortgage @ 4.5% Media via: Reddit — Wikipedia — Brent Lee — Imgur — Realtor.com — MLB.com