Monday Miscellany — Volume 7
Posted by Brent Lee on Monday, May 21, 2018 at 12:00 AM
By Brent Lee / May 21, 2018
Comment
[caption id="attachment_1316098" align="aligncenter" width="1200"]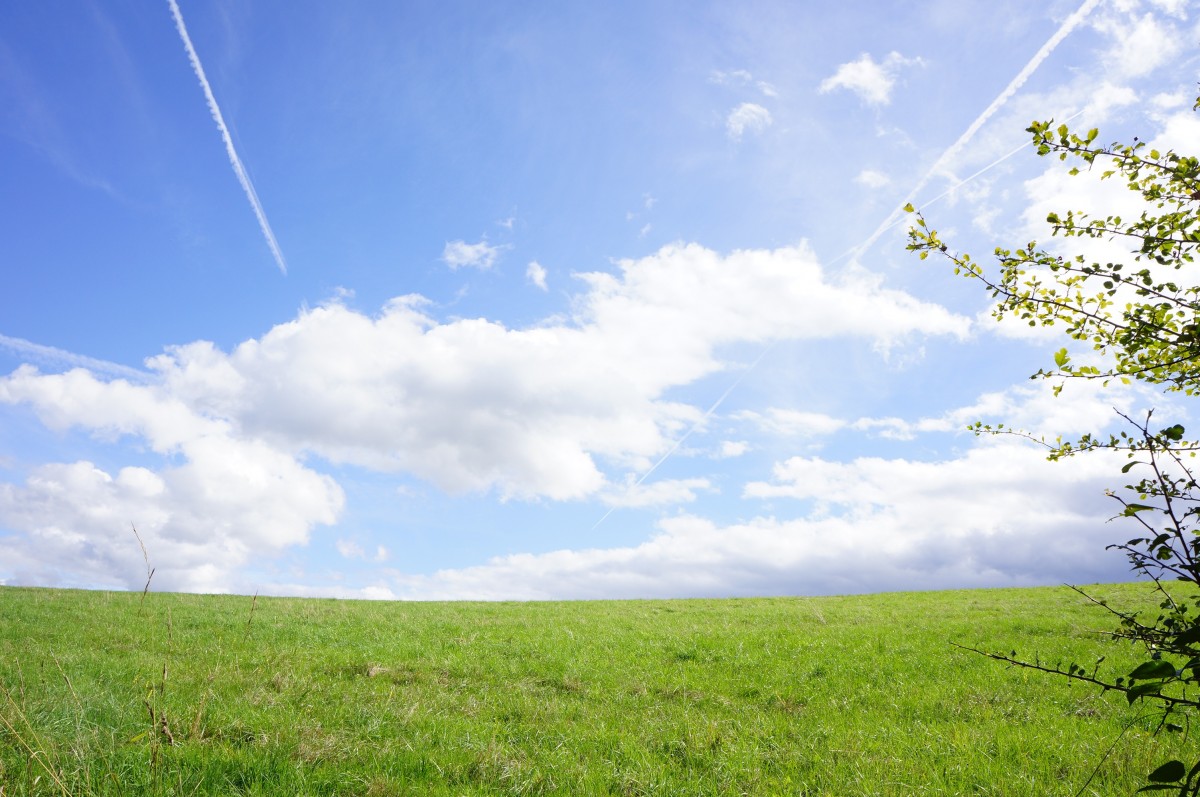 When the MN weather is nice, this column isn't so much. So, yeah.[/caption]
Monday Miscellany is a weekly-ish column with no real focus or direction. A mix of news, politics, sports, culture, media, reviews, trivia, local events, puppy GIFs, stuff I saw on Reddit/Wikipedia & some other items perhaps only tangentially related to Minnesota. If this column has a purpose, it would be to provide you, my dear reader, with (A) a brief escape from the monotony of your Monday morning/afternoon chores and duties, and (B) some topics to talk about should you encounter an awkward silence during an upcoming first date. I only mean about half of what I say, though it's up to you to decide which half.
Links to
Monday Miscellany — Volume 1, Volume 2, Volume 3, Volume 4, Volume 5 & Volume 6.
Good Morning Afternoon, Minnesota!
It's May 21st — the 141st day of the year & the 21st Monday of 2018. Here are some things…
Twins Tracker: Update Through Sunday, May 20th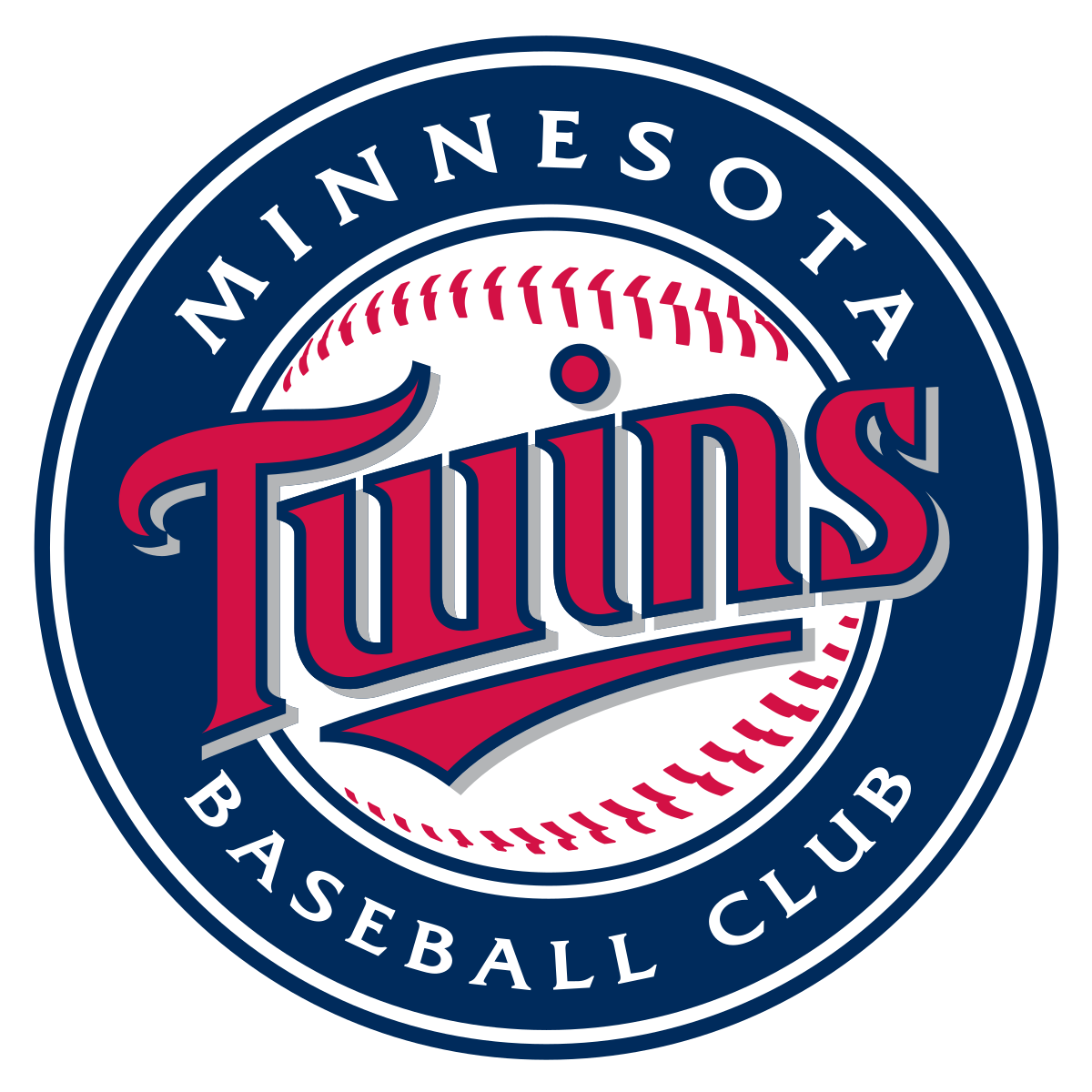 Games Played:
42 out of 162 (19 wins, 23 losses; 2nd in the AL Central; 1.5 GB Cleveland)
Record Last Week:
2-4 (all home games) On Monday, Minnesota's bats fell silent as they dropped a
make up game
1-0 to the visiting Mariners. Then, a mediocre middle of the week saw the Twins split a pair of games against St. Louis Cardinals before your local nine dropped two out of three during a weekend series with the Milwaukee Brewers. At least they won on Sunday to avoid the sweep... https://www.youtube.com/watch?v=BOCzlyzQi-E&feature=onebox
Bad News:
Golden Boy Joe Mauer was placed on the 10-day disabled list on Saturday with concussion-like symptoms.
Good(?) News:
The AL Central is lousy right now, so the Twins are staying in the race even though they've been limping along and losing more than they are winning. If they were in any other division in baseball, the Twins would be no higher than 4th in the standings. But in the AL Central — where nobody has a winning record — Minnesota is nipping at the Indians' heels for the top spot! The Twins take on their former skipper Ron Gardenhire and the Detroit Tigers at Target Field tonight at 7:10.
---
Wild Update: This Is The 'State of Hockey', Right?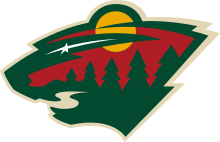 Here in Minnesota, our beloved Wild have played 1,433 games (1,360 regular season & 73 playoff) since their NHL debut in 2000. And they have
zero
Stanley Cup Final appearances in 17 seasons. Meanwhile, in the desert, the Las Vegas Golden Knights slapped together a squad filled with players that no one else wanted and made it to the Cup Finals in their first year as an expansion team.
The Knights
defeated
the Winnipeg Jets (the team who eliminated your Wild) on Sunday to advance to the Finals with a chance to make history as the first expansion team in any of the four major American sports to win a championship in their inaugural year.
---
Quit Sleeping On Bron For Real Ya'll
When the Celtics beat the Cavs last Tuesday to go up 2-0 in the NBA's Eastern Conference Finals, all the talking head pundits were blabbering on and on about how this was the end of the line for Lebron in Cleveland. Slow your rolls, bruh. https://www.youtube.com/watch?v=RZomjKuDTvc On Saturday night, Lebron & Co.
deeee-stroyed
the Celts in Cleveland 116-86 as the Cavs narrowed the series to 2-1. James had 27 points and 12 assists in just 38 minutes, while shooting an efficient 8-12 from the floor (including 3-3 from deep). Lebron's made the Finals — whether he was playing for Cleveland or Miami — every year since 2011, and he
will
make the Finals again in 2018, even if he has to score 50 per game to do so. Mark my words: There is
ZERO
chance the Cavaliers lose this series to the Celtics, especially when Boston is missing Kyrie Irving and Gordon Hayward. Watch Bron even the series tonight at 7:30.
---
Hmong Is The Third Most Commonly Spoken Language In Minnesota
According to this 2014
article
from Slate, Hmong is the most common language in Minnesota behind English and Spanish. Here is a look at the entire U.S.: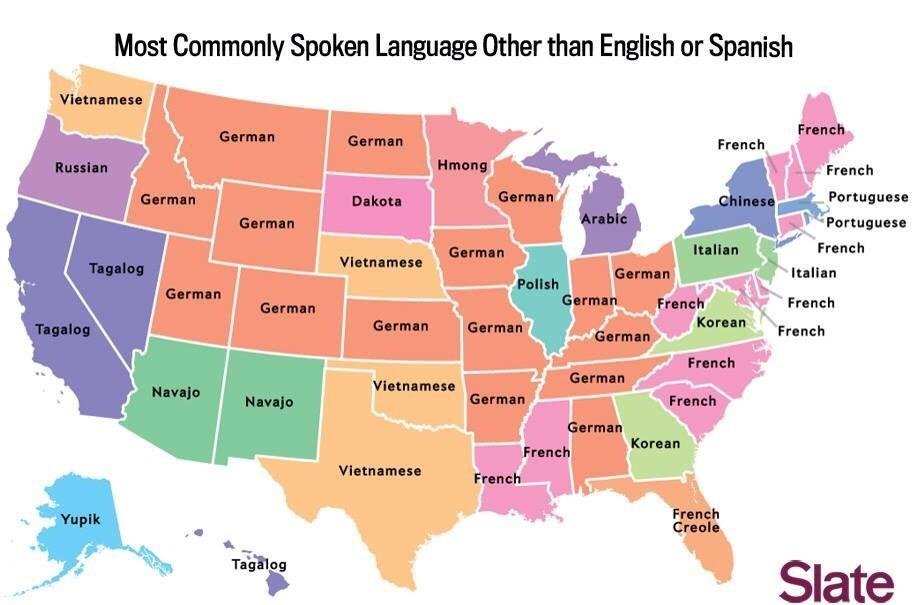 Also, according to Slate circa 2014, Ojibwa was the most common Native American language, Cushite the most commonly spoken African language, and Norwegian (duh) the most commonly spoken Scandinavian language.
---
Someone Put A GoPro Camera Inside Of Bowling Ball And Fired It Out Of A Cannon
[embed]https://www.youtube.com/watch?v=I0idWPquGiM[/embed] This was
reportedly
a girl's 7th grade science project. Wow. A + + +
---
Selfie Video From Inside The Blue Angels' Cockpit
https://i.imgur.com/mqCa4QX.mp4
Here
is a longer video (with sound) of the same sort of experience. And here is the Blue Angels
website
, along with their schedule for the next couple months (with nearby shows
bolded
and linked): May 23: U.S. Naval Academy Air Show – Annapolis, MD May 25: U.S. Naval Academy Graduation – Annapolis, MD May 26-27: Bethpage Jones Beach Air Show – Wantagh, NY June 2-3: NAS Patuxent River 75th – Patuxent River, MD June 9-10: Rhode Island National Guard Air Show – North Kingstown, RI
June 16-17: Chippewa Valley Air Show – Eau Claire, WI
June 23-24: Vectren Dayton Air Show – Dayton, OH June 30-July 1: National Cherry Festival Air Show -Traverse City, MI July 14-15: Pensacola Beach Air Show – Pensacola Beach, FL July 21-22: Biloxi Gulf Coast Air Show – Keesler AFB, Biloxi, MS
July 28-29: Fargo Airshow – Fargo, ND
---
This Raccoon Is Riding In A Car & Trying To Eat All The Wind
https://i.imgur.com/9BpiOyb.mp4 No further comment is necessary.
---
As If Regular Surfing Wasn't Cool Enough
https://i.imgur.com/IuotZIM.mp4 This gentleman is
hydrofoil
surfing.
Here
is an article on, literally, how the *&$@ a foilboard works.
---
Leaf Blower Makes This Kid Think He Is Invincible
https://i.imgur.com/WFIKIRr.mp4 Ha. Like a tiny little Avenger/Super Villian. But seriously, keep him away from that wind-eating raccoon.
---
Watch These Slow Motion Magnet Collisions
https://i.imgur.com/70R185l.mp4 So cool. I bet the leaf blower kid would get a kick out of these. Maybe, in the interest of public safety, we can convince him to give up his weapon in exchange for some of these harmless magnets?
---
Who Caught It Better? Laurel or Yanny?
[caption id="" align="aligncenter" width="505"]
Laurel the Bear[/caption] [caption id="" align="aligncenter" width="508"]
Yanny the Gorilla[/caption] It's close, but I'm leaning Yanny because he plays it
so damned cool
. Also, Laurel is a Grizzly Bear, right? Is it safe to be feeding Grizzly Bears from a distance so close that you can throw a piece of Wonder Bread to them? And the only thing separating you from this Grizzly Bear is a wire fence so puny it's basically invisible?
---
This Guy Is Playing A Jedi'd Out Version of Guitar Hero in Virtual Reality
https://www.youtube.com/watch?v=GAlwSC5PQZo And here is how you
buy
it. …
Happy Monday & Make It A Great Week!
Author's Note:
The quality of this column has a strong negative correlation with the niceness of the weather in the Twin Cities metro area during the weekend it was written. (See Figure A). [caption id="attachment_1316089" align="aligncenter" width="541"]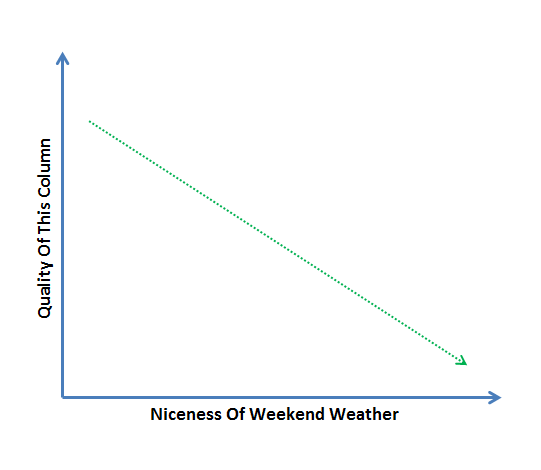 Figure A[/caption] Adjust your future expectations accordingly. Media via: Brent Lee — YouTube — Slate — Imgur — ESPN