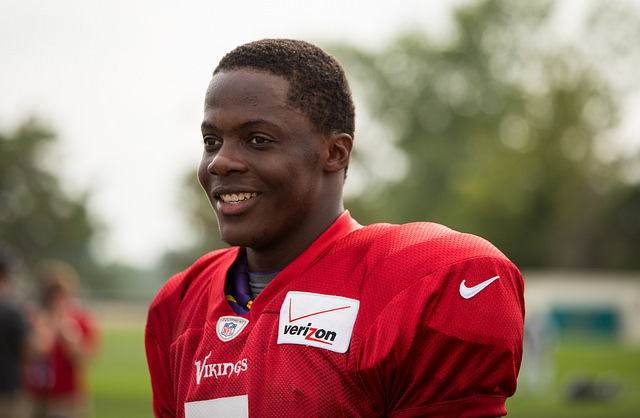 The warm weekend served Minnesota football well. The Vikings have more to give this season than a good spot in next year's draft it seems; but few could dismiss the fact that all is still not well in Purple Nation. First, here are the most savory statistics from the Vikings 41-28 deconstruction of the Atlanta Falcons:
With 317 passing yards and 241 rushing yards, the Vikings are the only team in the NFL to have over 300 passing yards and 200 rushing yards in a game this season.
Matt Asiata is the only player in the 2014 season to carry three rushing...
!--more-->