Mouth-Watering Desserts and Dishes -- 'The Buttered Tin' Restaurant Review
Posted by Dena Hodnett on Wednesday, February 26, 2014 at 12:00 AM
By Dena Hodnett / February 26, 2014
Comment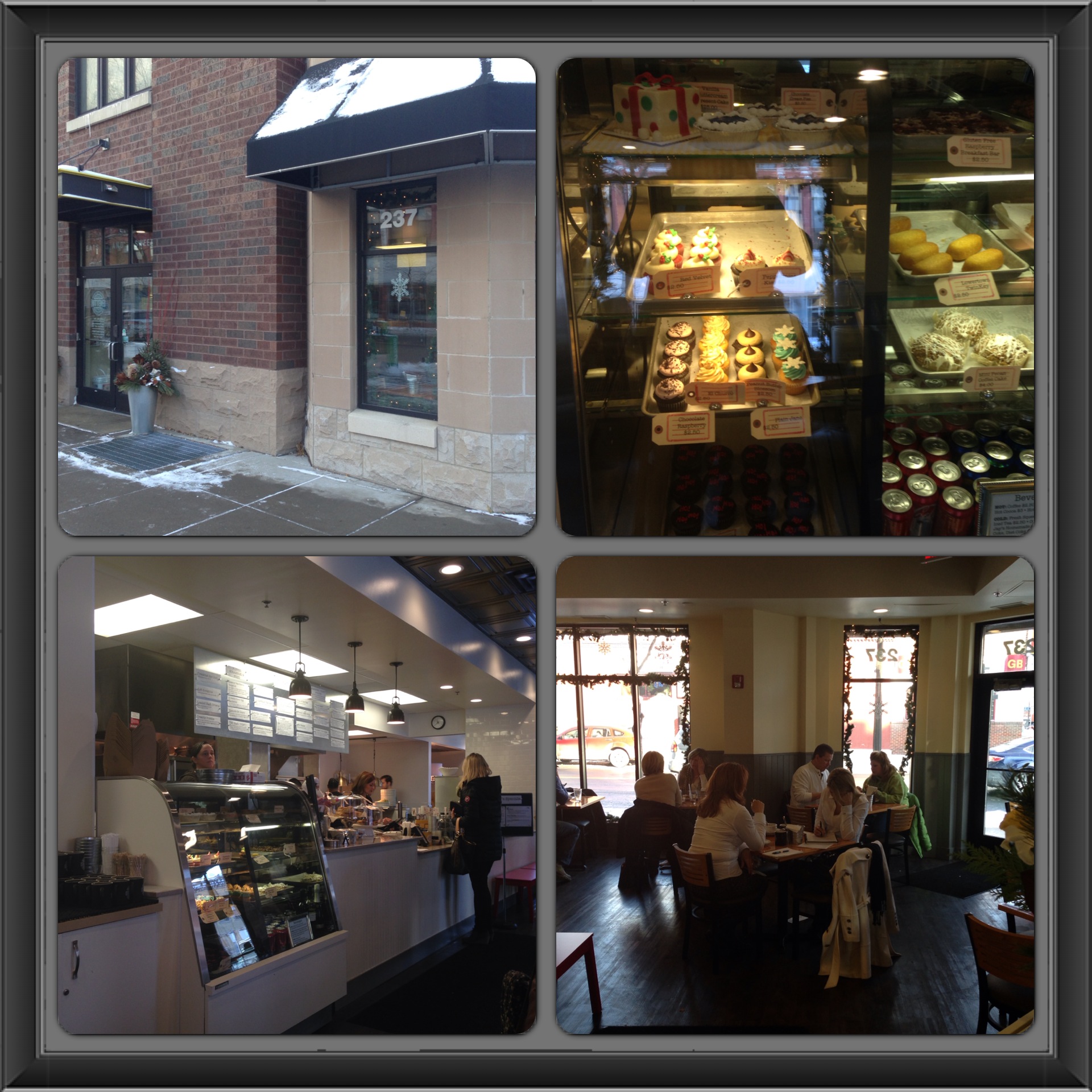 Friends, I have a tasty new spot to recommend. A lovely cafe and bakery called, The Buttered Tin in St. Paul. Now, I know I had some of you already at "Buttered," but I'll go on. The Buttered Tin is a relatively new spot in the very cool Lowertown neighborhood of St. Paul.
Author's Note:
for people nervous about driving "in the city" or bad parallel parkers (the rest of you can skip this): I know some people can be intimidated by driving downtown, but I promise this spot is not intimidating. There are plenty of nearby parking meters and even in the busiest times, I have always been able to find a few open spots together, therefore eliminating the need to parallel park. Do not let the downtown location or parking fears hold you back from trying The Buttered Tin. FYI -- some meters take quarters only and some take credit cards, so chose accordingly. Side note over. Back to business. I love this place. You can tell a person who dines out frequently set it up -- it has a nice flow and feels comfortable. When you walk in, there is a large easy to read overhead menu. Ordering is done at the counter and then with your beverage in hand, you find your own table. The tables can accommodate two or four and there are two larger booths for bigger groups. Your food is cheerfully brought to your table when it's ready -- service was pleasant and efficient. There is also a self serve water station, which I always appreciate. Tables were cleared promptly, but there wasn't a rushed eat and run feeling. I lingered and ended up with a tasty bakery treat after my lunch meeting.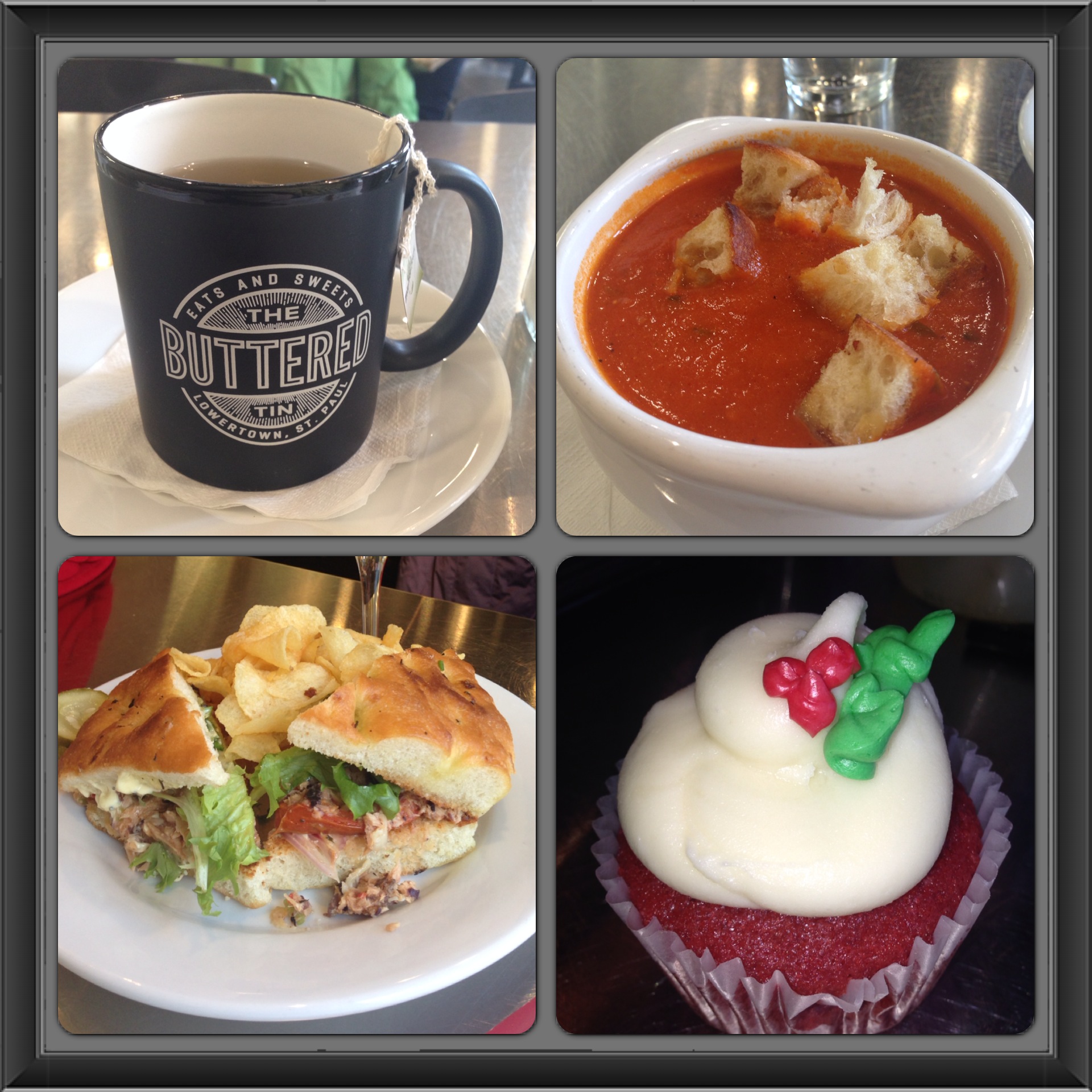 The crowds I saw were mostly business professionals or breakfast/lunch dates. I didn't see any kids. Not that kids wouldn't like the place or be welcome, it just had a more adult vibe at least during the week when I visited. I've never tried The Buttered Tin on a weekend during the Farmer's Market (only a few blocks away) or on a Sunday morning after the church rush, BUT I've been told there can be a pretty long wait during these times. There's your heads up. Plan accordingly. If you are feeling breakfasty (not a real word, but a real feeling), a must try item is the Huevos Rancheros Benedict (two organic poached eggs with ranchero sauce on cornbread complimented by avocado, roasted corn and black bean salsa and cilantro lime sour cream $8.95.) It was unique and delicious. My favorite part though was that it was served with a light side of mixed greens and assorted berries. My plate was beautiful. In contrast, my friend's plate for the Biscuits and Gravy (homemade buttermilk-thyme biscuits with Fischer Farms sage sausage gravy and organic poached eggs $9.95) was definitely not beautiful, but the taste was ah-mazing.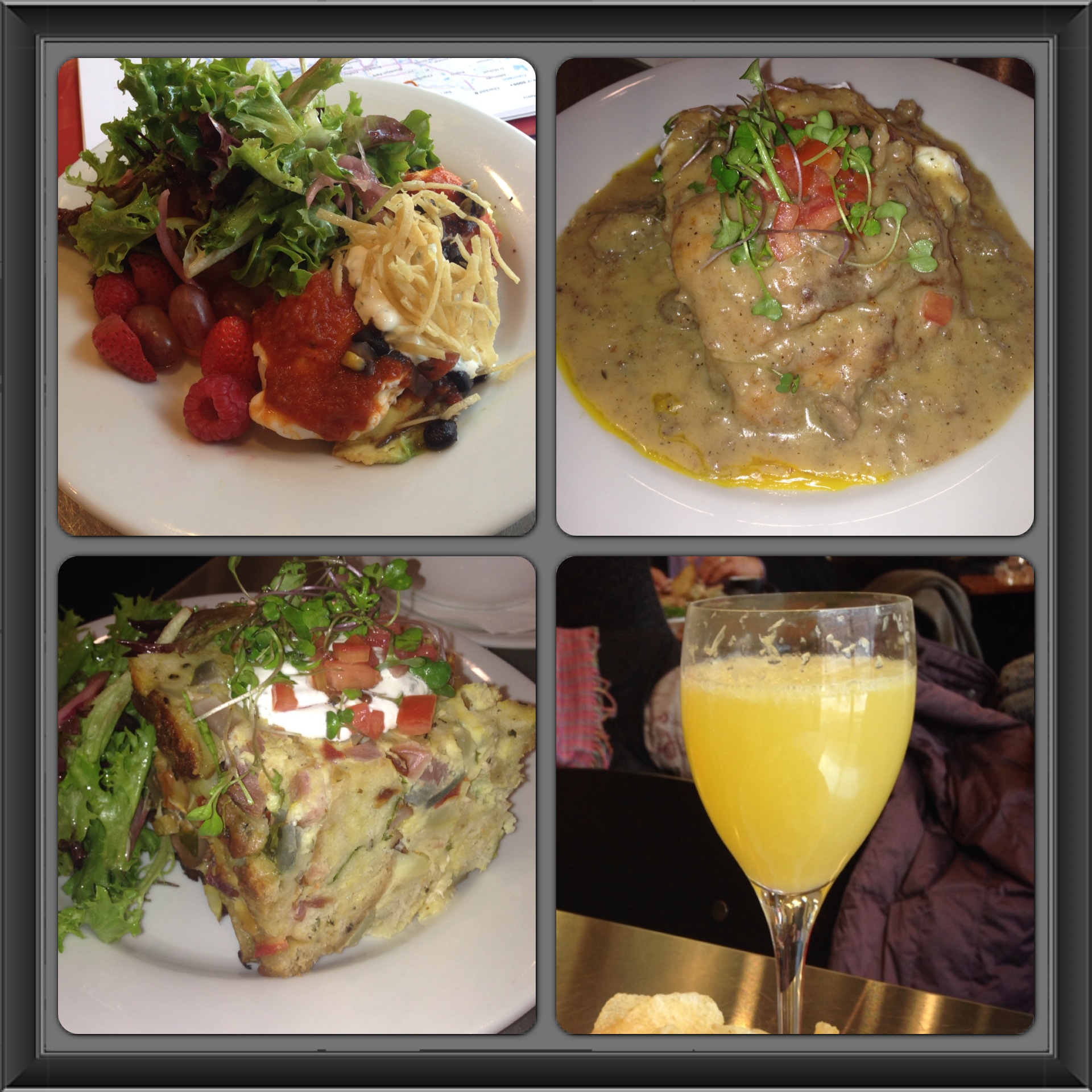 I also tried my friend's Breakfast Hot Dish (@ $8.95) and thought it was just, okay. My friend liked it overall, but we agreed it could have been a little more aggressively seasoned. It is a fun order though as the portion is about the size of your fist! Many surrounding tables saw it brought out and either flat out asked, "WHAT is that?" or just looked at us with envy. I would also recommend enjoying your breakfast delights with a Mimosa ($5) because we did and it was awesome. If you are feeling lunchy (again not a word, but a feeling) I would recommend the Tomato Basil Soup (served with grilled cheese croutons @ $3.95) and yes it was as delicious as it sounds. This was especially tasty and comforting on my recent visit paired with a cup of hot tea ($2). It should be called the polar vortex special! I also tried the Above Average Tuna Melt, which sadly wasn't above average. I don't think it's on the menu anymore, which is fine because it was really the only forgettable thing I tasted. The Buttered Tin also serves red or white wine ($4/glass) or "bubbles" ($6/glass $24/bottle) for those, "I'm not going back to work" afternoons. I really would like to try a few more of the sandwiches eventually, but I am such a breakfast girl, that it may be awhile. There are so many more breakfast items to try!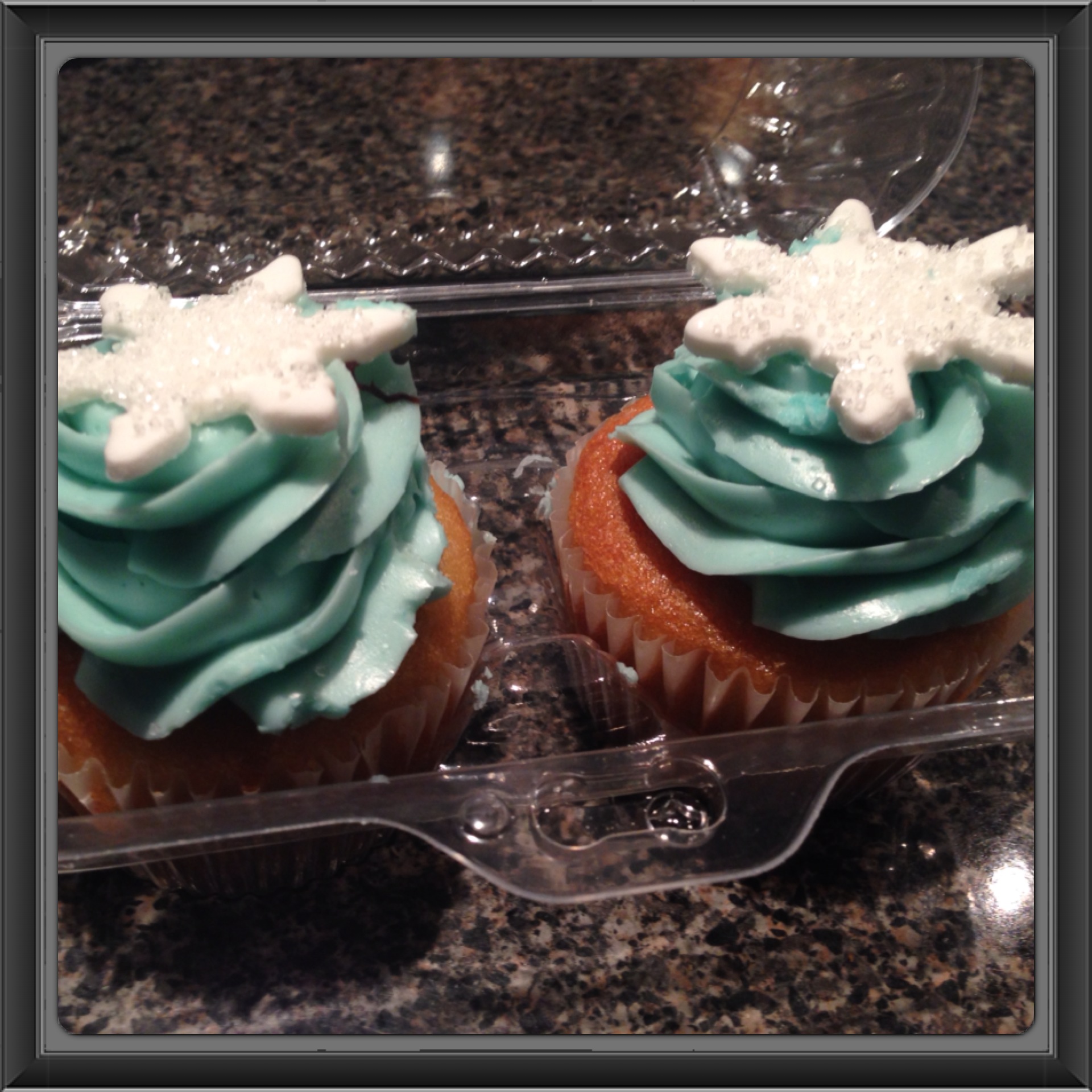 Before you leave, or even to start your Butter Tin experience, you must, must, must try one of the cupcakes or other drool-worthy bakery items. A full list of the cupcakes ($2.50/a piece) is available
here
: but keep in mind not all are available on a daily basis. In my visits I've tried the Red Velvet cupcake and a beautiful seasonally decorated Vanilla cupcake. Both were moist and had great flavor. I would love to try all of their flavors! Lime? Milk and cookies? Yes please! I scored big one afternoon in discovering that later in the day, they offer 50% off selected bakery items. I was able to get two cupcakes for the price of one! One for me and another for my love... except I must confess, I ate them both. My intentions were so good though -- that counts as something right? Oh well. I'll right my karma by again recommending you try out The Buttered Tin. Open daily from 7 am - 3 pm and located at on the corner at 237 7th Street East, (7th & Wacouta) in St. Paul.
The Buttered Tin Website 
Photos by: Dena Hodnett