Movie Review - Affleck Stretches Himself Too Thin in 'Live by Night'
Posted by Jason Ingolfsland on Tuesday, January 24, 2017 at 12:00 AM
By Jason Ingolfsland / January 24, 2017
Comment
It's hard to deny that after years out in the desert of bad movies, Ben Affleck has returned like a phoenix, winning the hearts of movie-goers and critics alike. Even with the recent flop of
Batman v Superman: Dawn of Justice
, Affleck still rose above with a stellar portrayal of Bruce Wayne. However, with every victorious comeback there's the liability of ego and with
Live by Night
, Affleck stretches himself too thin, producing, directing, writing, and acting. While there's plenty to like, the bland main character and quiet acting by Affleck ultimately can't hold up the long and intricate story.
Live by Night
follows Joe Coughlin (Affleck) after he returns fighting in World War I and has had enough of people telling him what to do. Putting together a group of gangsters, Coughlin holds up banks and underground casinos in Prohibition-era Boston. After a run in with the Irish mob, Coughlin heads down to Florida to set up shop and faces off against the local competition. Affleck continues to prove he has a terrific talent for directing, injecting his vision with precision, energy, and style. Right away he pulls you in with intricate long takes of a casino robbery and beautiful scenic shots of gritty 20s Boston. Yet, despite the grit, the bright tone and colors make
Live by Night
stand out from past gangster films. It's a breath of fresh air to watch a gangster movie that doesn't thrust itself so deep into the muck and mire ala Scorsese or De Palma. In this way, it's less a gangster film and more a classic American epic akin to
The Great Gatsby
. It's beautifully shot from the exciting car chase scenes, the intense and violent shoot-outs, and the romantic scenery down in Florida. However, where Affleck excels at directing, his writing and acting fall short.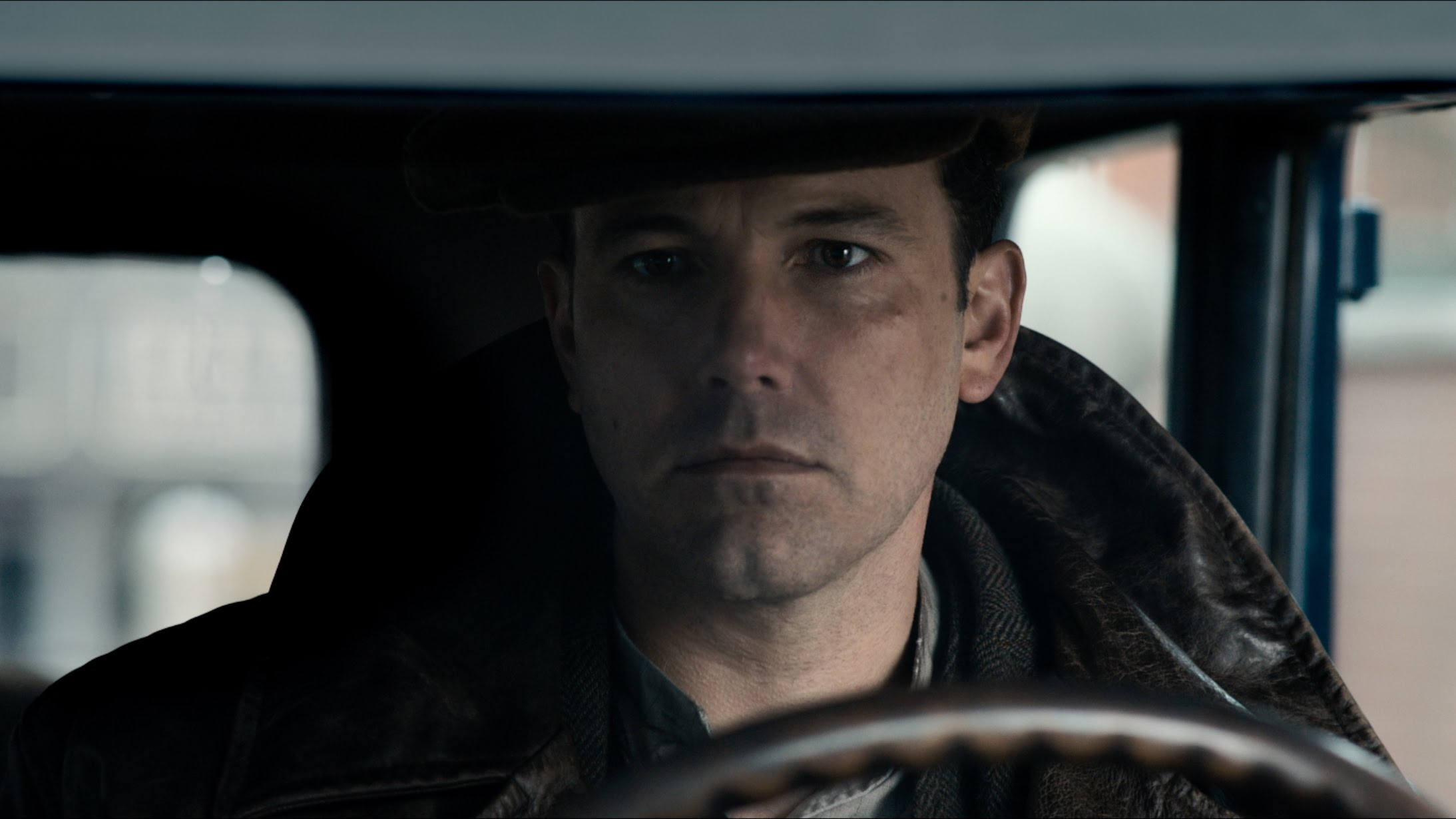 Affleck adapted the screenplay from a Dennis Lehane novel of the same name, and with that in mind, it's easy to see he struggled. From the start, the story is bogged down in pointless narration, trying to set up too much backstory that could be told through visuals. Equally, the pacing suffers and too often Affleck shows all the scenes of people talking in cafes, offices, and in cars, but then hastily skips over the struggle of knocking off banks and taking over the town, robbing the story of tension. The writing also falls back on too much exposition to lazily fill in holes that don't necessarily need to be filled. Of course, narration and exposition are common from a novel trying to get you comfortable with a character and plot, but it didn't quite work in the film. The story has all the pieces to make it a compelling and interesting crime drama, but not the focus or finesse needed to fully capitalize. Coughlin's character is the most frustrating. He has a compelling backstory with an interesting arc over the long haul but the essence of his character is stoic and reserved, leaving all the emotion and drama to his friend Dion Bartolo (Chris Messina), the tragic Loretta Figgis (Elle Fanning), and his second love interest Graciela (Zoe Saldana). All the supporting actors do their best to make the story interesting but it's not enough and only takes it so far. Affleck's range in his prior films doesn't show up in
Live by Night.
 The writing either doesn't give him those moments or he refuses to push himself.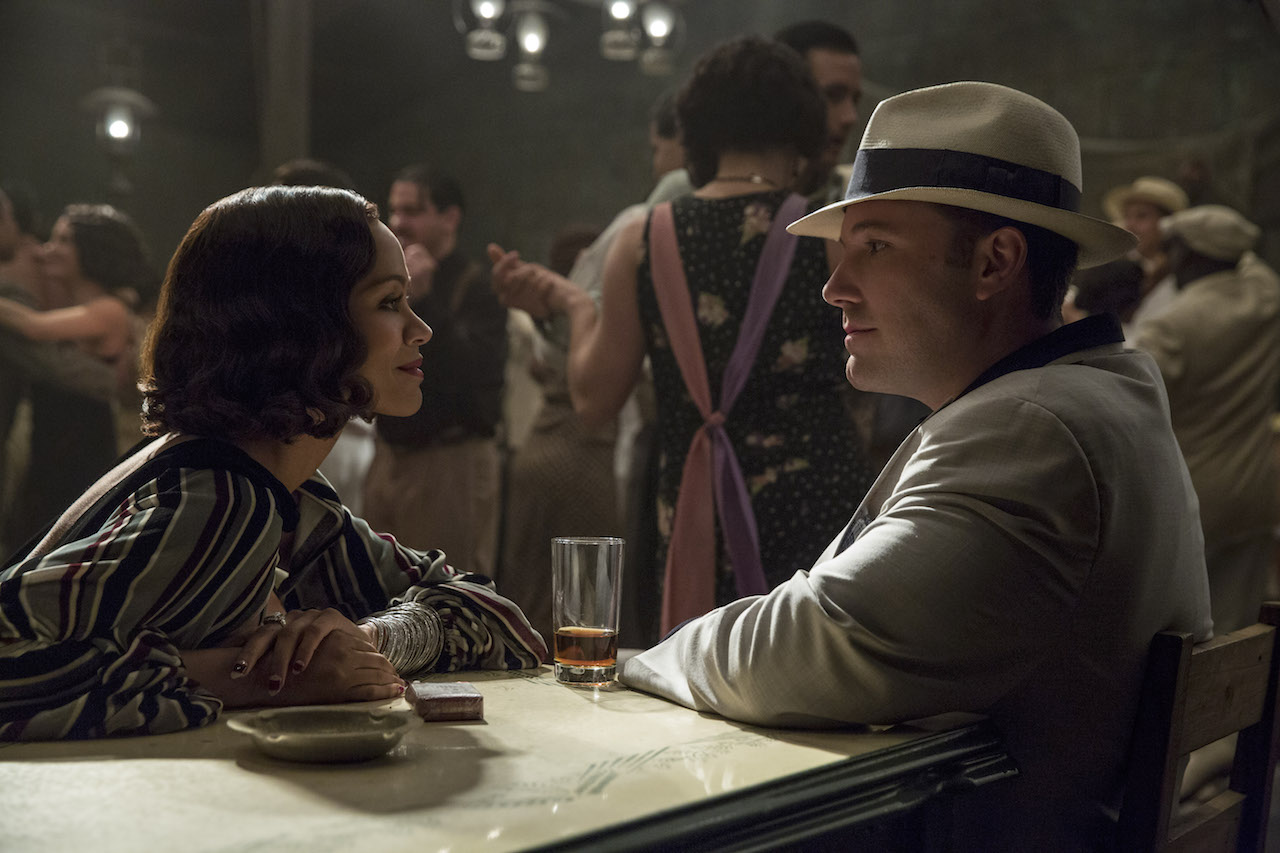 This is where the rubber meets the road.
Live by Night
has all the ingredients but Affleck can't carry it on his own and would be better suited behind the camera pushing a young, up-and-comer actor to give it his all. Instead, Affleck plays it safe as Coughlin, doesn't have anyone to push him harder, and as a result, the story struggles.
Live by Night
is an ambitious project searching for the heart and soul of the American dream and the American story. While Affleck's talent is without question, his ego, plus the many roles and responsibilities he carries, cripple his love letter to a bygone era. And while the film is gorgeous with plenty of great scenes and character moments, it's not enough to fully satisfy.
GRADE: 6/10
Photos courtesy of: Warner Bros. Pictures