Movie Review -- 'Big Hero 6' -- Maximum Heroics
Posted by Travis Bridell on Saturday, November 8, 2014 at 12:00 AM
By Travis Bridell / November 8, 2014
Comment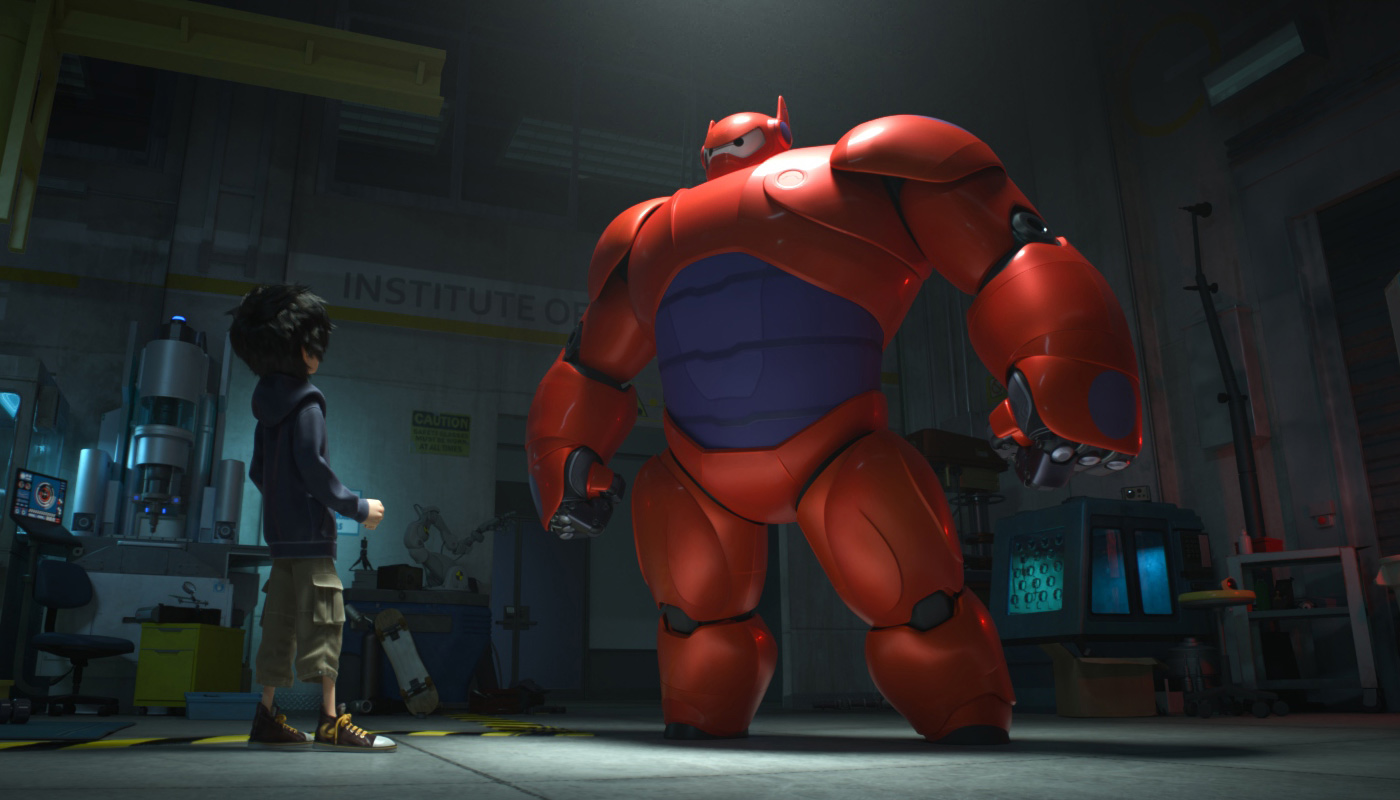 The first Disney animated film to be based on a Marvel Comics' property, Big Hero 6 proves that you don't need a well-known superhero to produce a well-done superhero movie. From the opening scene, sweeping across the grand fictional amalgam of a city, San Fransokyo, to the final fight, Big Hero 6 is a fun ride.
Hiro Hamada (voiced by Ryan Potter) is a 14-year-old genius. Since graduating high school, he's bored doing normal 14-year-old things. His older brother Tadashi (Daniel Henney) wants to keep him out of trouble and to do so, he introduces Hiro to his lab-mates at the San Fransokyo Institute of Technology: Sassy Gogo Tomago (Jamie Chung), sweet Honey Lemon (Genesis Rodriguez), realistic Wasabi (Damon Wayns Jr.) and clueless Fred (T.J. Miller). Hiro soon wants to spend time there rather than getting in trouble.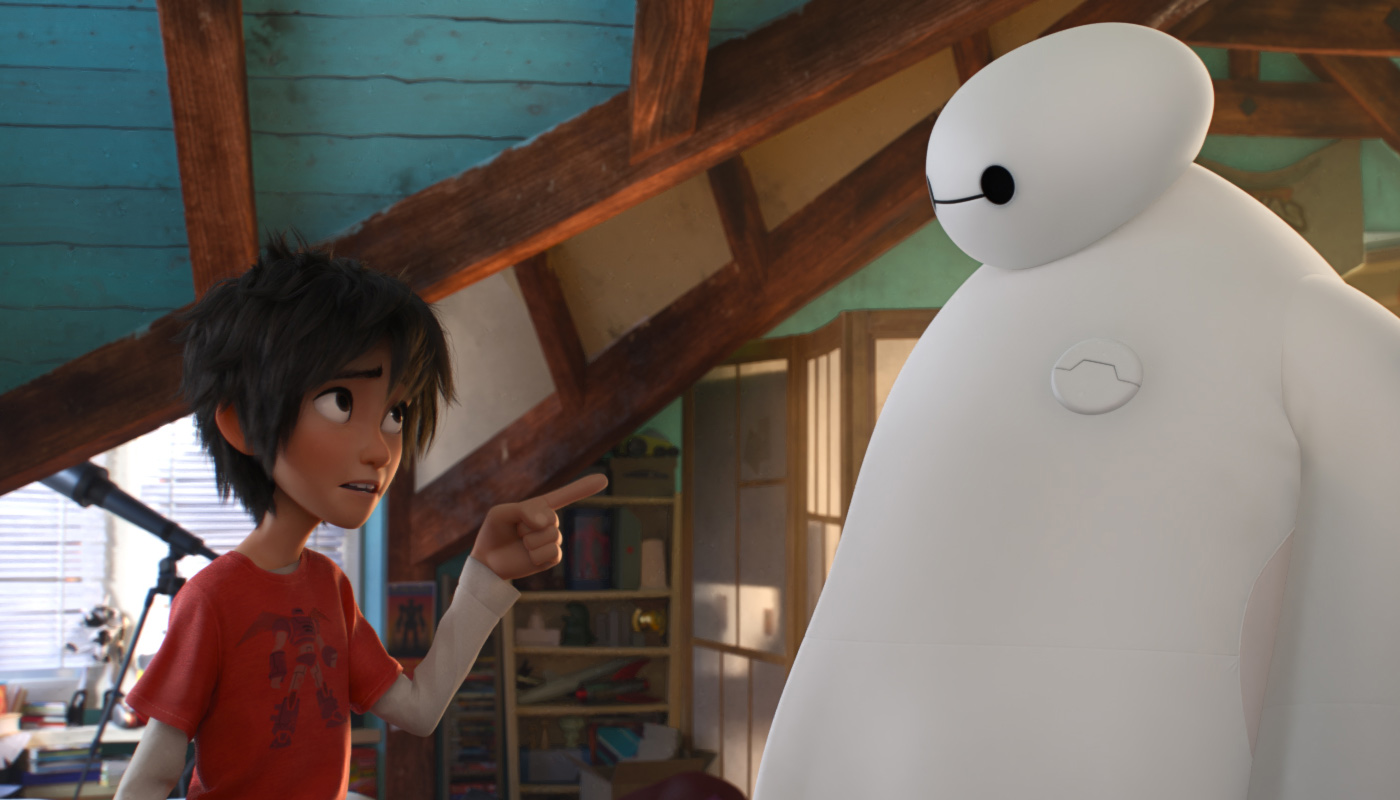 The other main character of the film is Baymax (Scott Adsit). He is a healthcare assistant robot created by Tadashi who is one of the most lovable robot (or any type) characters since Wall-E. Baymax is only there to look out for the health of an injured person who becomes his patient after he hears them say "ow." Hiro uses this directive to get Baymax to help him after tragedy befalls him.
Big Hero 6
is a Walt Disney Animation Studios (not Pixar) production, but you wouldn't know it. Following up their last hit
Frozen
, the team was able to come through with another piece full of heart and life. Walt Disney Animation Studios is fully on par with its sister Pixar.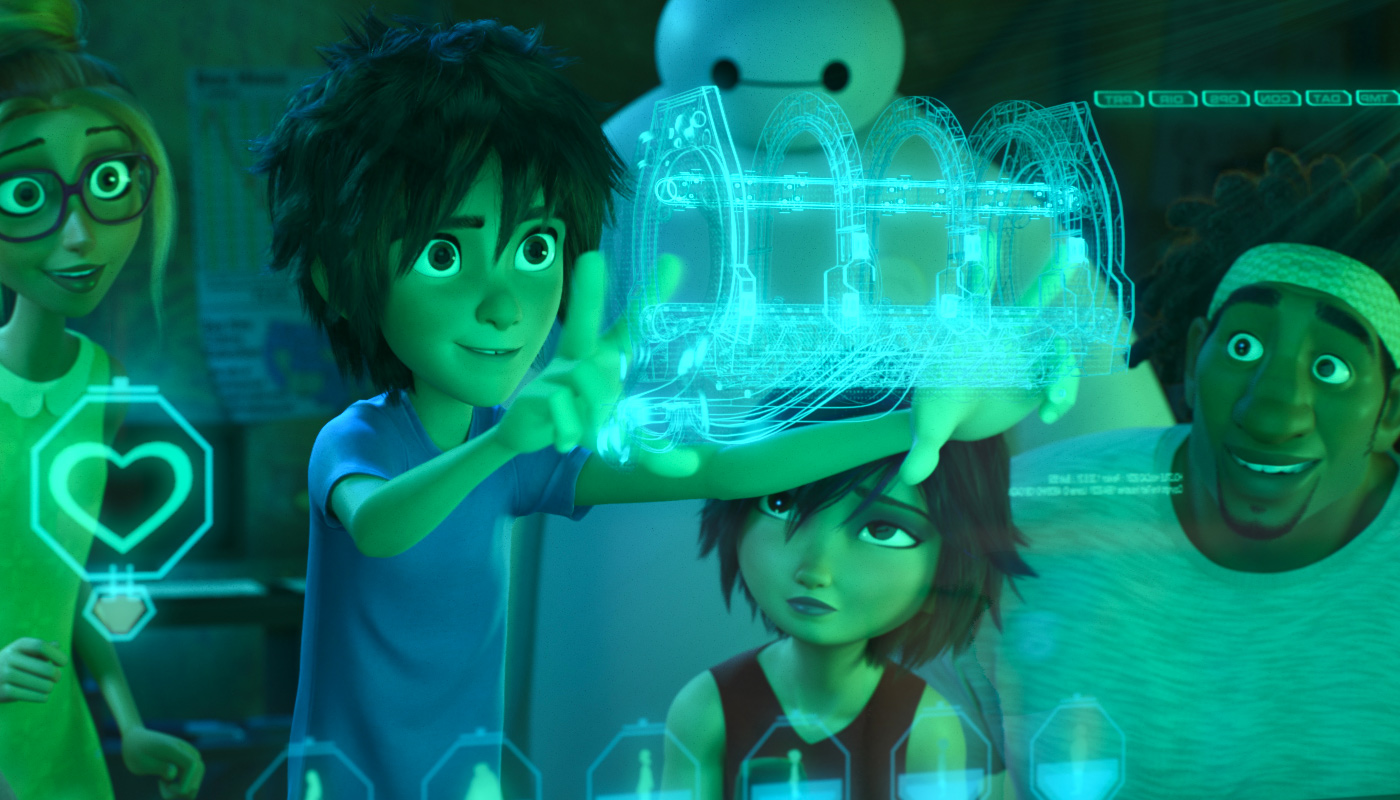 It might happen to be a contrast to the more girl-friendly 
Frozen
because of the consistent action -- it also likely won't have the same brand appeal as 
Frozen
without the musical aspects, but there is one musical gift: Fall Out Boy's single "Immortals" plays during a mid-movie montage and is a tremendously solid song. (Fall Out Boy just so happens to be an all-time favorite of mine, though.) In the second act, Hiro has to come to terms with the tragedy at his doorstep. He refuses to eat or really do anything until he accidentally hurts himself, activating the forgotten Baymax. This sparks a set of events that lead the team of heroes to form around Hiro. From there, they all spend time training and upgrading themselves to track down a likely suspect for who caused the turmoil in the city and Hiro's life.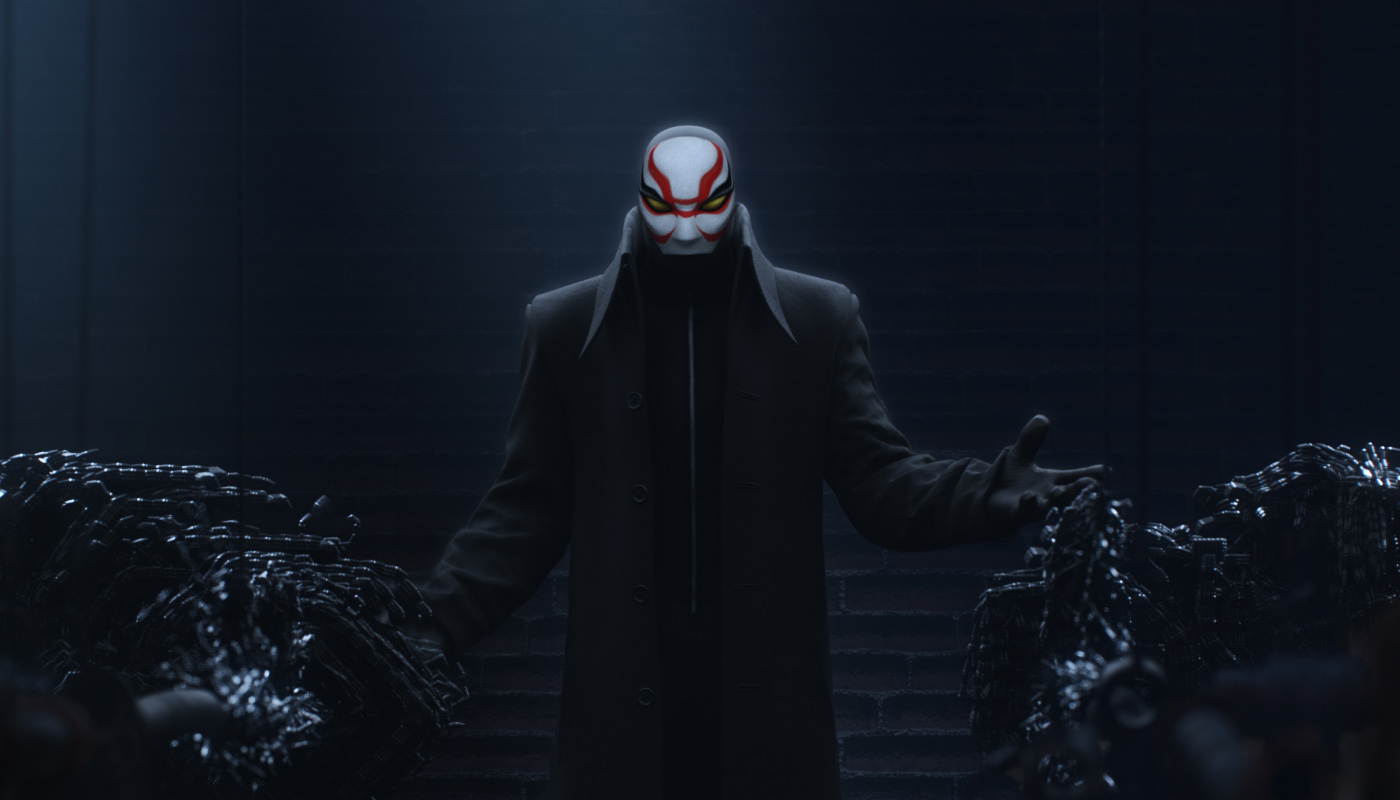 The scenery of the city, which I think is so cool (imagine the Golden Gate Bridge if it were made in Japan), turns the world into a near future society that is probably a commentary on technological reliance. The environments were really life-like in 3D and just made me wish I could visit there. The backdrop is sometimes predictable, but nevertheless the fun writing and action don't grow old as the pace will keep kids and adults alike engaged. Although the movie is named after the six heroes that make up the group, the majority of the focus is on relationships between Hiro and his brother Tadashi including through Baymax (and a little bit of their Aunt Cass voiced by Maya Rudolph).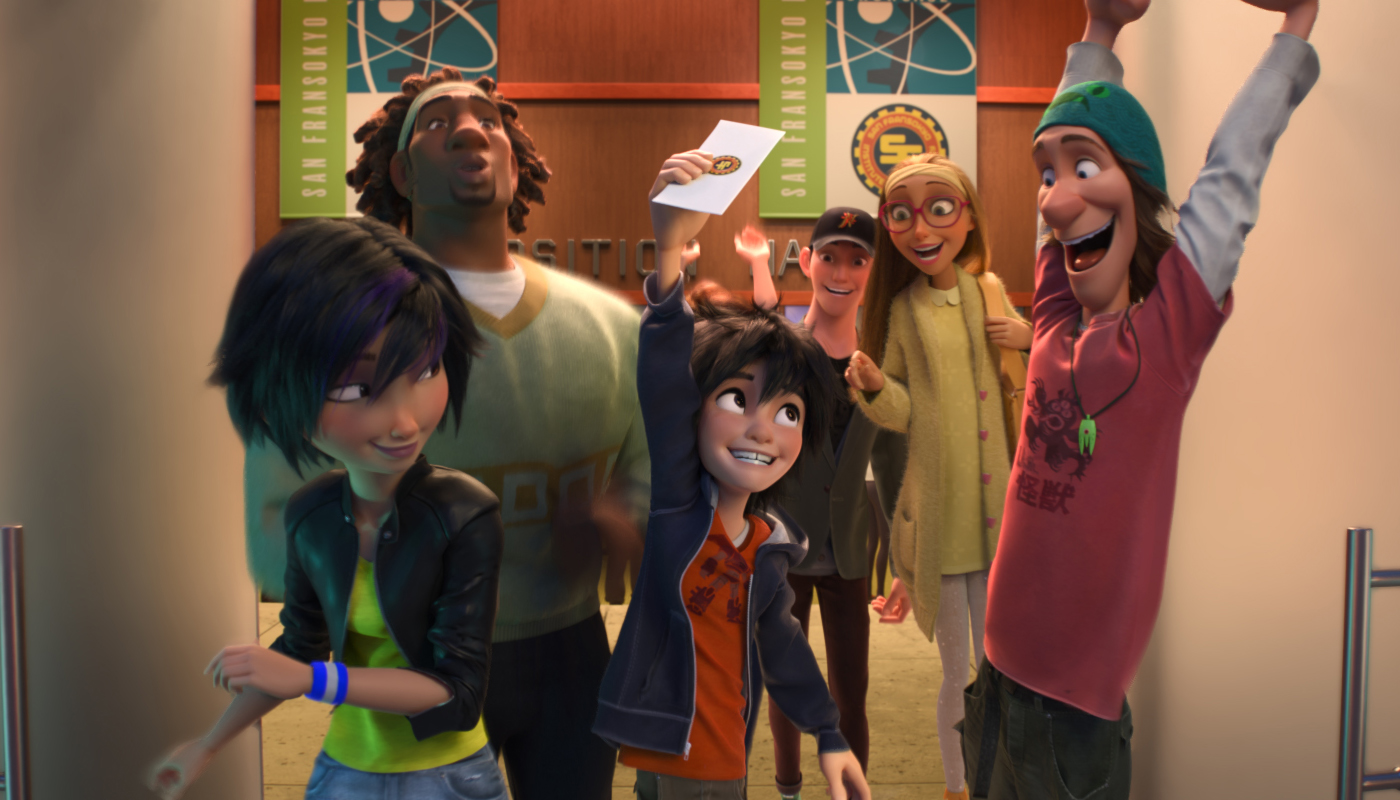 The only dig I could really give the movie is that these other characters are not fully realized, but with a "kids' movie," there is only so much time to flesh everyone out, although it does clock in at over 100 minutes. That's not a knock on any of the voice actors, because Miller (who I always find hilarious) and the others do a nice job with the limited time they have. Up against the Hamadas and Baymax, there just isn't enough screentime. In the vein of other Disney movies, this is definitely a flick for both kids and adults. Throughout the movie, the audience was overtaken by laughs, mostly due to Baymax's antics. In the end, Hiro's development and Baymax's characterization make a film with a heartwarming and satisfying story. 
Big Hero 6
brought me laughs and tears. There's no reason not to bring your own (or borrow someone else's) kids to head to the theater or just own that you're a grown-up and
want
to see a Disney movie.
GRADE: 9/10
Photos via: Walt Disney Animation Studios