Movie Review -- 'Divergent' Falls Short of Expectations
Posted by Kendra Ackerman on Tuesday, March 25, 2014 at 12:00 AM
By Kendra Ackerman / March 25, 2014
Comment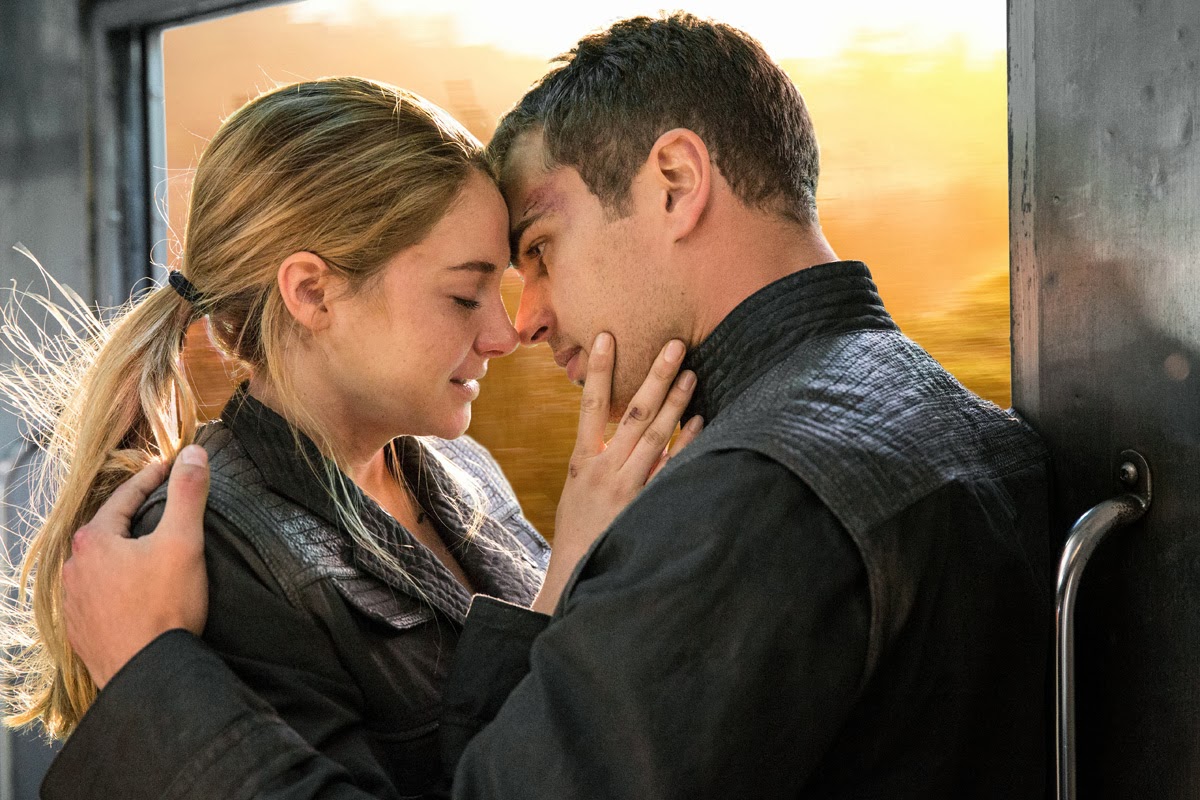 As a fan of the sci-fi and action-adventure genres, a friend recommended a popular trilogy from an author named Veronica Roth -- the first book is titled Divergent. I was essentially shunned from the look my friend gave me when I said I had never heard of said book trilogy. So, after whipping through all three installments in just one month, I was ecstatic to find out it was being made into this big blockbuster franchise. After a long month of waiting, I got the chance to see the film last week. I'm not sure if I had too high of expectations (as I usually do when I am really excited about a movie), but I left the theater disappointed and a little confused.
For those who haven't heard of this supposed phenomenon, it's a story of a dystopian society in the backdrop of Chicago. This is one of the highlights I was most excited about. I hadn't quite figured out all the environmental components in my head from the book, but the film gives the audience a chance to see the story's full visual landscape.
The visual effects of the supposed Chicago area were both telling of the futuristic society and satisfying. This area is organized into five factions that are very different from each other, and all serve a purpose in society. Each faction understands the role they play in sustaining order and peace between each other.
At the age of 16, the teenagers from each faction are tested with a mind game to help choose which faction the teens should belong in. This is where our main character Beatrice, or Tris as she is called (Shailene Woodley) comes in -- she derives from Abnegation, but doesn't seem to belong.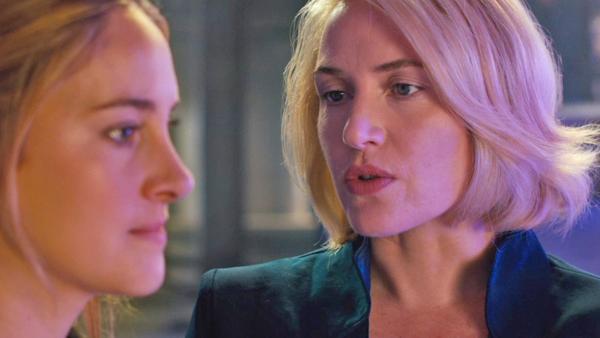 Without giving too much away, her tester Tori (Maggie Q) tells her that her mind game test was inconclusive. But really, she is what is considered 'Divergent.' She is warned to keep this a secret because 'Divergent' individuals are considered dangerous for society and people like her do not survive once their true identity is revealed.
When it is time for picking a faction, it is lead by the head Erudite, Jeanine (Kate Winslet). When it is Tris' turn, she chooses Dauntless, the faction for bravery.
So then it begins, the wild ride Tris goes on to become a member of Dauntless. The action left me on the edge of my seat, from Tris jumping onto a moving train to jumping off a double-digit story building. At this point Eric (Jai Courtney) enters the fray, who is one of two Dauntless instructors. Courtney played his egotistic, conniving character well with his looks and demeanor.
Soon the audience meets Four (Downton Abbey's Theo James), the other Dauntless instructor who is tough and closed off. From knowing Four's character in the book, James played his role well by adapting his moodiness and apparent issues of his own.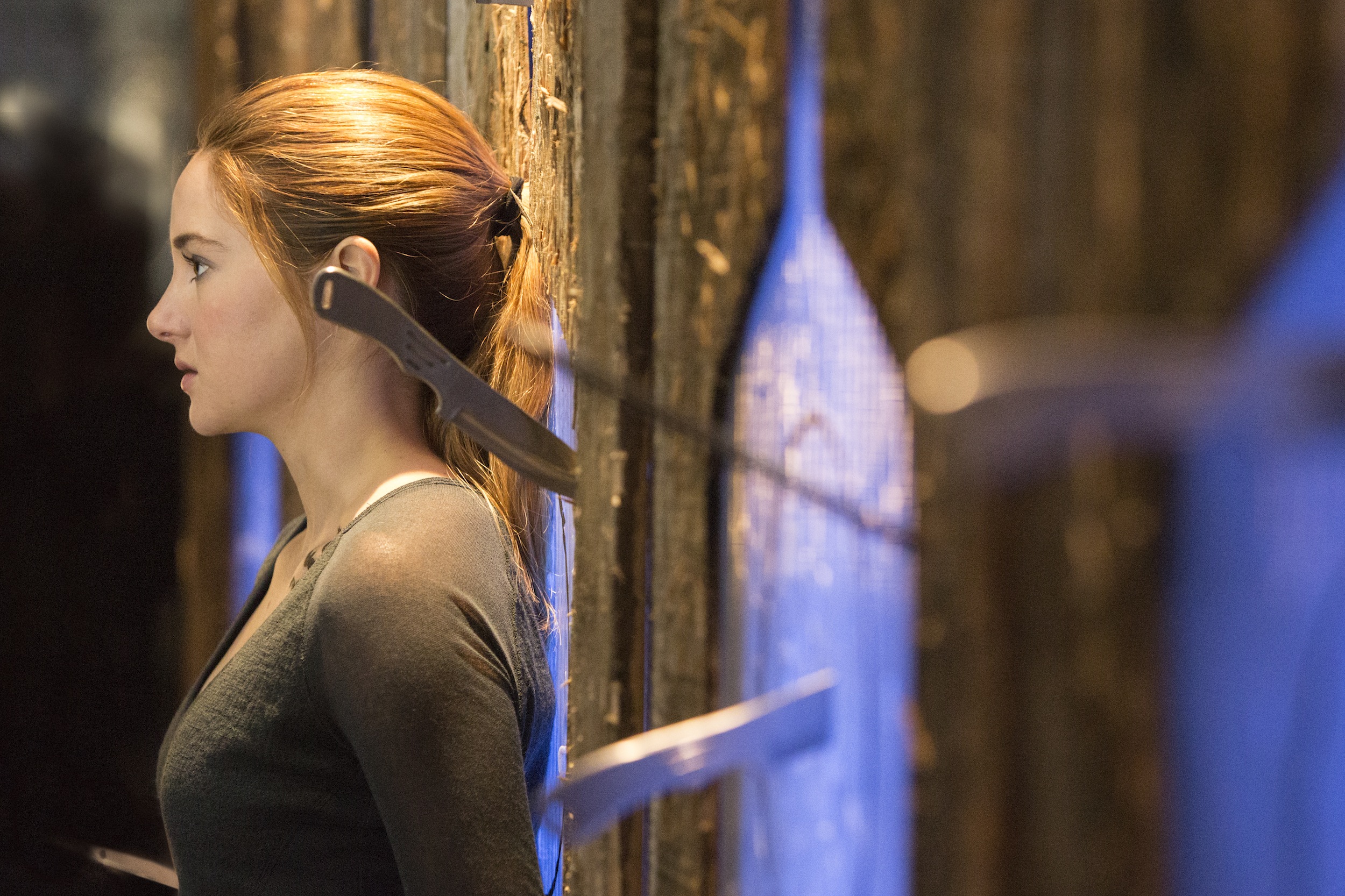 As much as Veronica Roth tried to not make Four and Beatrice's chemistry the main point of the plot in the book, it is very evident with Woodley and James in the film. It wasn't rushed, and with two other films following, there is time for their budding romance.
Their onscreen chemistry works, but it isn't like the Twilight installments where the leading female cannot live without her love interest. It was smart of Roth to make Tris as a strong female lead that can handle her problems on her own.
Woodley is an up and coming actress with a bright future -- I have been a fan of since her work in The Descendents. I categorize her with another fresh face like Jennifer Lawrence (The Hunger Games). It was a treat to see the fresh face of Woodley with the veteran award-winning actress Winslet. I consider Kate Winslet timeless -- since her role in Titanic, I have always respected her roles in films. It was a surprise she was cast as this character because sci-fi is not a genre I would associate Winslet with.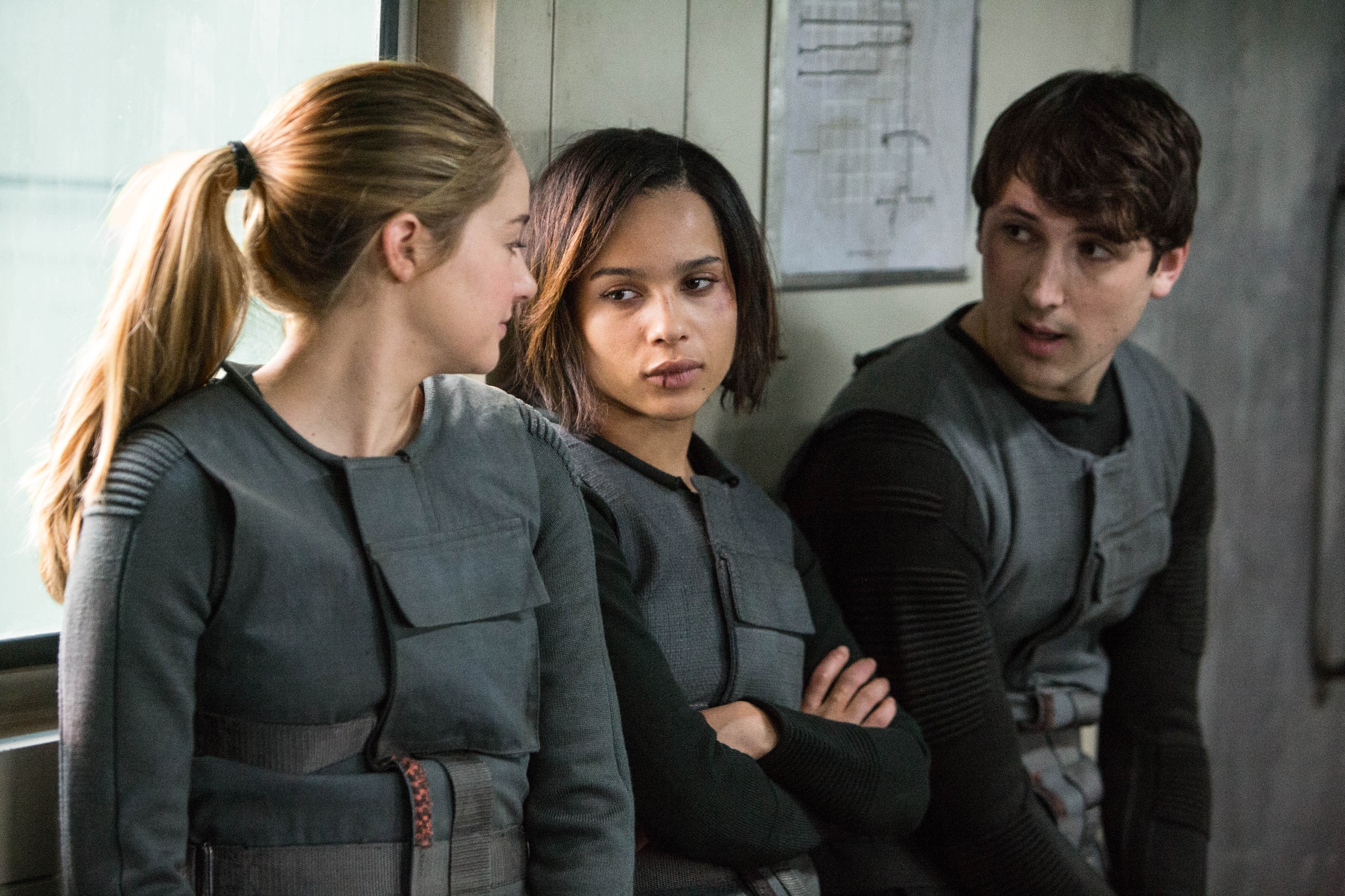 As Tris begins to initiate into the Dauntless lifestyle, the movie lacked a sort of something. We are taken into the realms of the initiation stages to become Dauntless, but these scenes hardly feel worthwhile. I was very excited about this part of the film from reading the book, but certain scenes weren't added which made the flow of the film a little off. I often felt bad for the portions of the audience who have never read the books. At this point I would have been confused at the often sloppy attempts of pasting together scenes.
Again, I may be a little too critical of this movie, but I was expecting something more aligned with the book. A little twist and turn doesn't hurt, but major scenes and confusing changes is what left me scratching my head. I believe the cast was picked rather well with a mix of known and not well-known actors.
Roth caught my attention with the books, but the film failed to draw me into the world of factions on the big screen. Unless the audience are already fans of the books, they will probably be lukewarm to the idea of the trilogy.
Photos via: Google