Movie Review -- 'Horrible Bosses 2' Sustains Laughs No Further Than its Runtime
Posted by Robert Grafsgaard on Monday, December 1, 2014 at 12:00 AM
By Robert Grafsgaard / December 1, 2014
Comment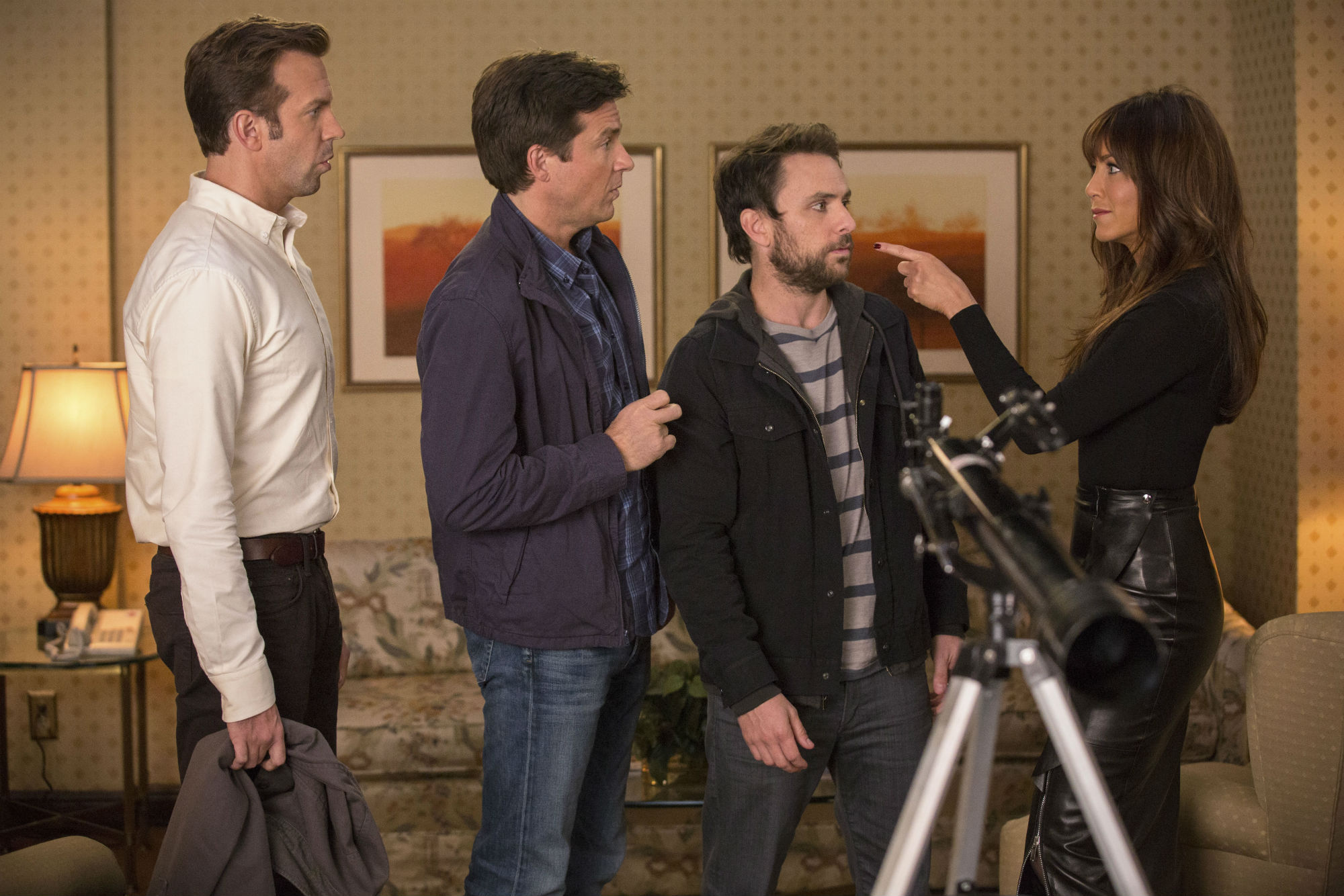 Released early summer 2011, 
Horrible Bosses
 was a surprisingly entertaining but ultimately forgettable hour and a half of comedy.  The titular bosses, played by Jennifer Aniston, Kevin Spacey, and Colin Farrell, were truly abhorrent people in their own intrinsic ways whose demeaning actions encouraged the viewer to empathize with their respective subordinates' — Dale (Charlie Day), Nick (Jason Bateman), Kurt (Jason Sudeikis) — blundering desire to murder. Though Day, Bateman, and Sudeikis were able to play off each other's comedic styles well enough, the film lacked tonal and narrative cohesion and thus a memorable story. I was therefore surprised to see recently that much of the original cast had come together again to shoot a sequel. While there were many more, albeit familiar, laughs this time around, the film ultimately suffered from the same problems, mainly serious shifts in emotional tone at pivotal plot points. Attempts to recue such situations with humor, usually delivered from Day's slow-witted comedy style, which, though sometimes humorous, was often not enough to interrupt the stumble in comedic pacing. When set up for an obvious investment failure for their invention, Shower Buddy, Nick, Kurt, and Dale, this time join forces to kidnap and ransom Rex (Chris Pine), son of infamous distribution financier Burt Hanson (Christoph Waltz), who has solely profited from the shady business deal. To say much more would be to spoil multiple turns of plot, but the choice to focus on one particular horrible boss does lend some focus and narrative cohesion that was lacking in the first film.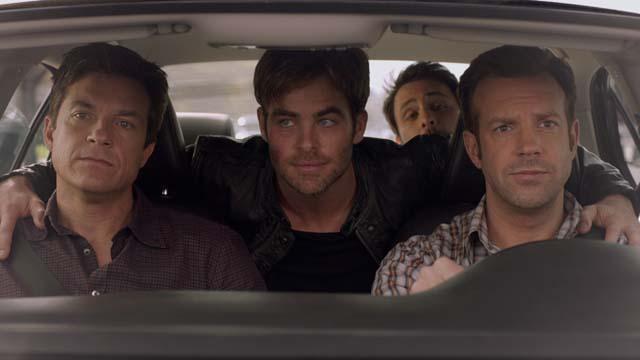 This structure also seems to allow Bateman, Day, and Sudeikis comparatively more screen time together. To their credit, each actor lends a unique style to the comedy trio, that leads to some hilarious scenarios, but the bipolar tone of the narrative continuously stifles any building humor; the wellspring of potential comedic delivery often stands in opposition to the film's intended darkly comedic tone. You could do worse than choose to kill 100 minutes watching 
Horrible Bosses 2
 this holiday season — it's a decent comedy with a more focused plot than its predecessor that sets up continuous if familiar laughs, but when combined with the distractions of dramatic tonal shifts that diverge from its comedic roots, the sum of its weaknesses keeps it from becoming a truly memorable comedy after the credits roll. Destined to provide more satisfying comedic entertainment as a rental on a night in, 
Horrible Bosses 2
 sustains laughs no further than its runtime.
GRADE: 6.5/10
Photos via: New Line Cinema