Movie Review -- Matthew Vaughn and Mark Miller Do it Again -- 'Kingsman: The Secret Service'
Posted by Squall Charlson on Sunday, February 15, 2015 at 12:00 AM
By Squall Charlson / February 15, 2015
Comment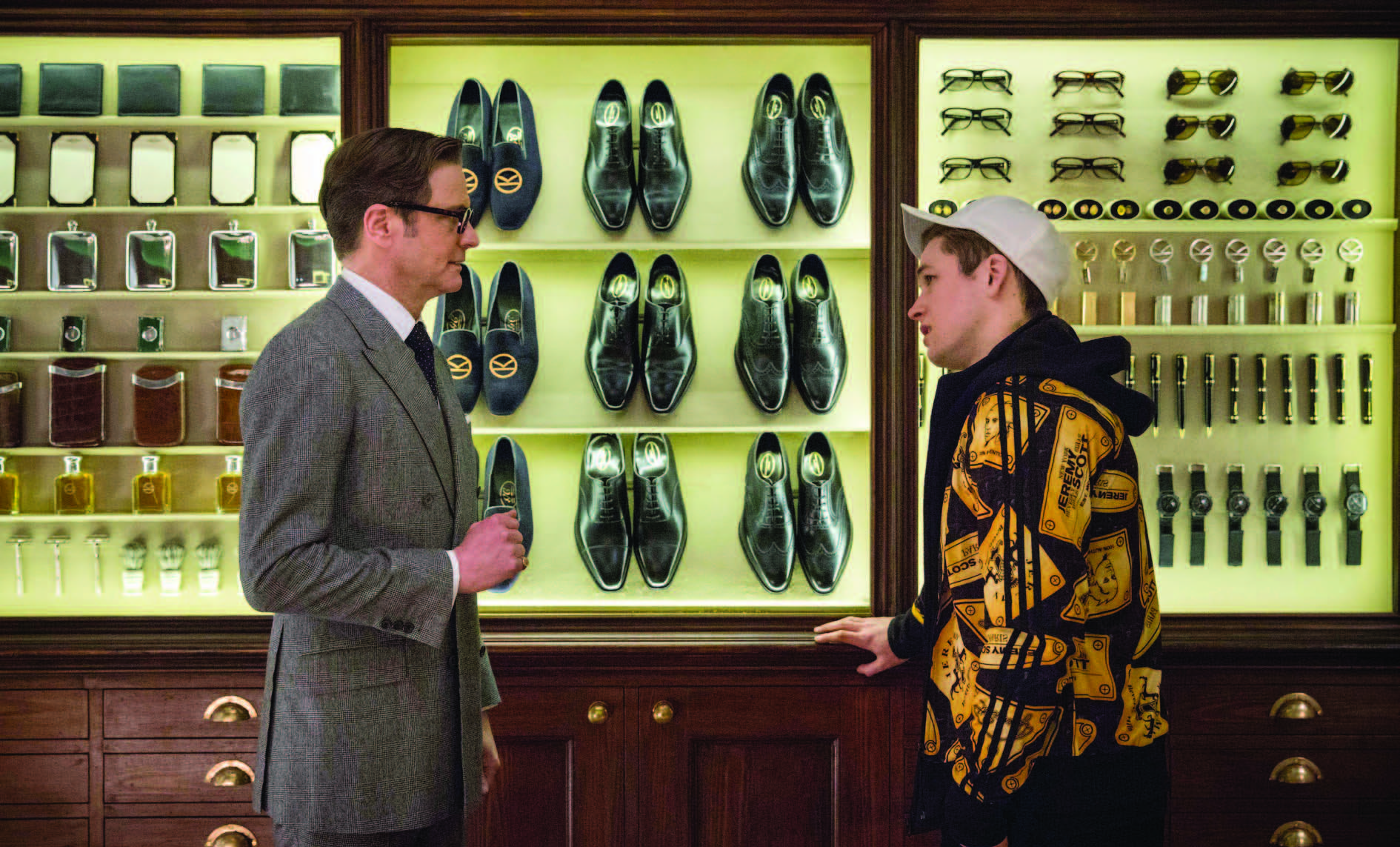 Comic book adaptations are becoming a dime a dozen rapidly with the varying success from companies like Marvel and DC, but not all source material requires superheroes. Matthew Vaughn and Mark Miller team up again to bridge the gap from page to screen with another over-the-top violent romp that tops their previous escapade, 
Kick-Ass
. 
Kingsman: The Secret Service
 proves that Vaughn stills sits high and above many other directors, constantly turning out great films. Kingsman agents are part of Britain's super-secret spy organization tasked with protecting the freedoms of the world. When a mission goes sour and an agent is killed, a new position opens up and the selection process begins. Galahad (Firth), reunites with a troubled youth (Egerton) and decides to put him in for the selection process. Withstanding the most dangerous tests, the Kingsman hopefuls compete against each other while a new world crisis is bubbling on the horizon from to tech genius, Valentine (Jackson). To say I was very excited for this movie would be an understatement. In fact, I have now seen it three times just to make sure I agree with what I initially wanted to express with the film as a whole. And it's 
still
 overwhelmingly positive. Need more reason to believe, continue on.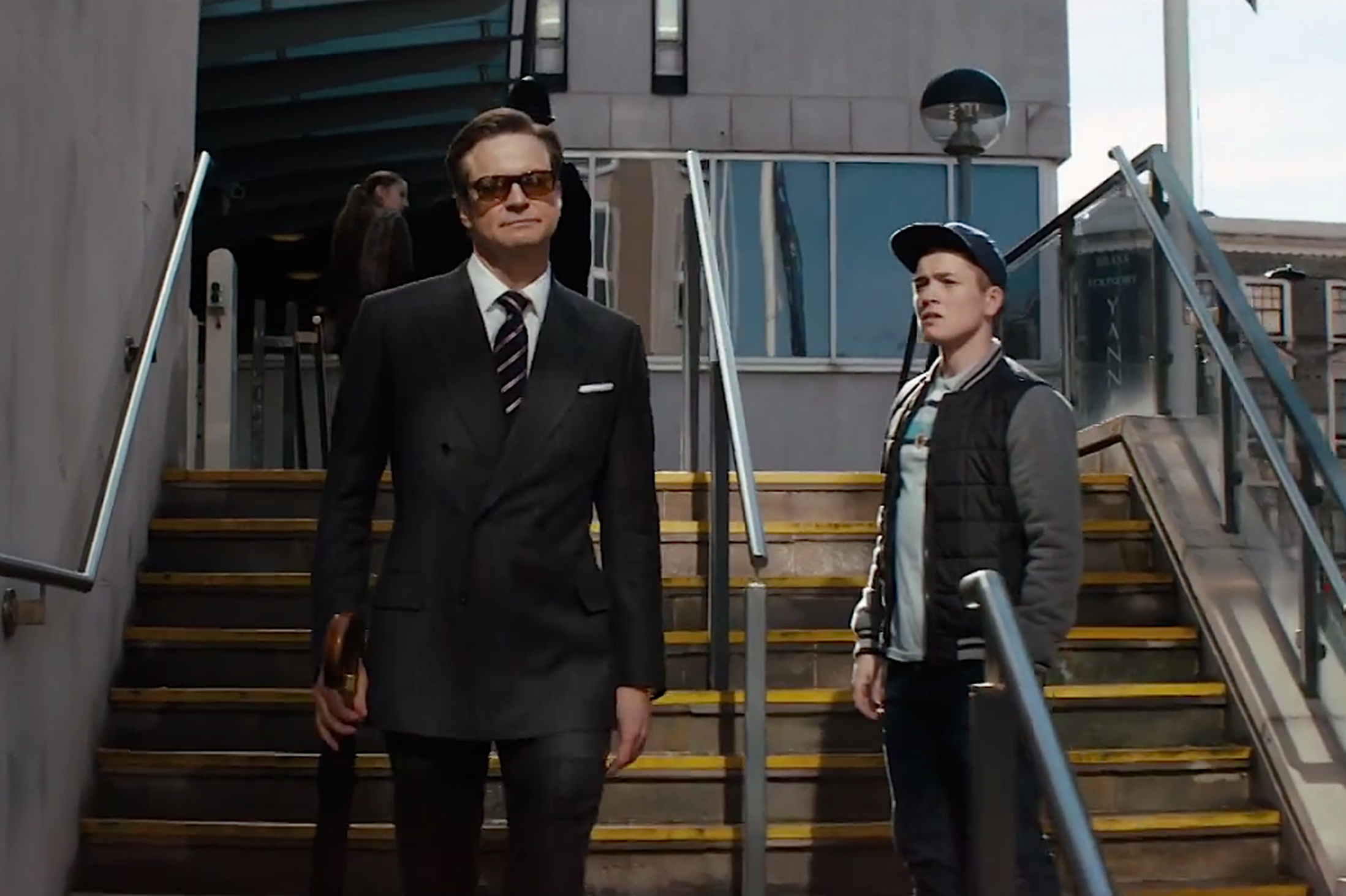 The story greatly has been changed from the original comic, but it pays it beautiful tributes to those few who have read the six issue series -- fans will find jokes and easter eggs planted throughout the film. The other augmented story elements worked out for the better and make the film a bigger and better product. All the newcomers ease into the roles around some of the bigger names (Caine, Strong, and Hamill) and I never once questioned, "Am I watching the actor or the character?" The soundtrack and music editing I only really noticed and truly fell in love with on the second time and moving forward. But on those extra viewings, the only thing standing out were some of the effect shots that seemed a little rushed or badly executed. This still strikes me as odd since 
X-Men: First Class
; a film shot, edited and released in under a year had no such problems, but 
Kingsman: The Secret Service
 had much more time to work and produce something more substantial, although the budget was twice as much in the case of
X-Men: First Class
. This is the perfect film for Valentine's Day weekend, but let me warn this is a very
hard
R. But it is a very enjoyable R film that deserves to be seen and loved because it is so pure and original with hints of Bond, Bourne and Bauer. Overall, I would still go see this film again, I might even today to help support it. We need more films like this.
GRADE: 9 / 10
Photos courtesy of: 20th Century Fox