Movie Review -- 'Mockingjay: Part 2' Successfully Wraps Up the Series
Posted by Matthew Deery on Friday, November 20, 2015 at 12:00 AM
By Matthew Deery / November 20, 2015
Comment
The Hunger Games
book trilogy was turned into four Jennifer Lawrence led movies, finishing with
Mockingjay: Part 2
. The film picks up exactly where Part 1 left off and realizes the end of Katniss' long journey that started with her volunteering for her sister as Tribute in the first chapter. The beloved series has a faithful following which was shown by the chaotic lobby of excited fans who waited hours to get into the only press screening in the Twin Cities -- a lot disappointed fans were turned away from the sold out affair. The IMAX presentation at the Minnesota Zoo was quite the spectacle, with the huge screen and premium audio taking the movie to another level of exhibiton. Jennifer Lawrence nails the stoic character of Katniss again as she embarks on this final chapter. Katniss has many obstacles both physically and emotionally -- she is tested by both foes and allies. Despite Katniss burying many of her emotions throughout the films, Lawrence gives the character plenty of substance for the audience to think about. She keeps the audience wondering what is really going on inside of Katniss' calculating mind. I love Jennifer Lawrence more than most actresses, so color me bias, and it was a blast seeing her take on this popular character. The film has no shortage of action, something missing from Part 1. This time around there are plenty of tense moments when the characters are battling the Capitol's defenses, long action sequences and other surprises. One sequence when the characters are navigating through the sewer system is particularly creepy and full of tension from a few different sources.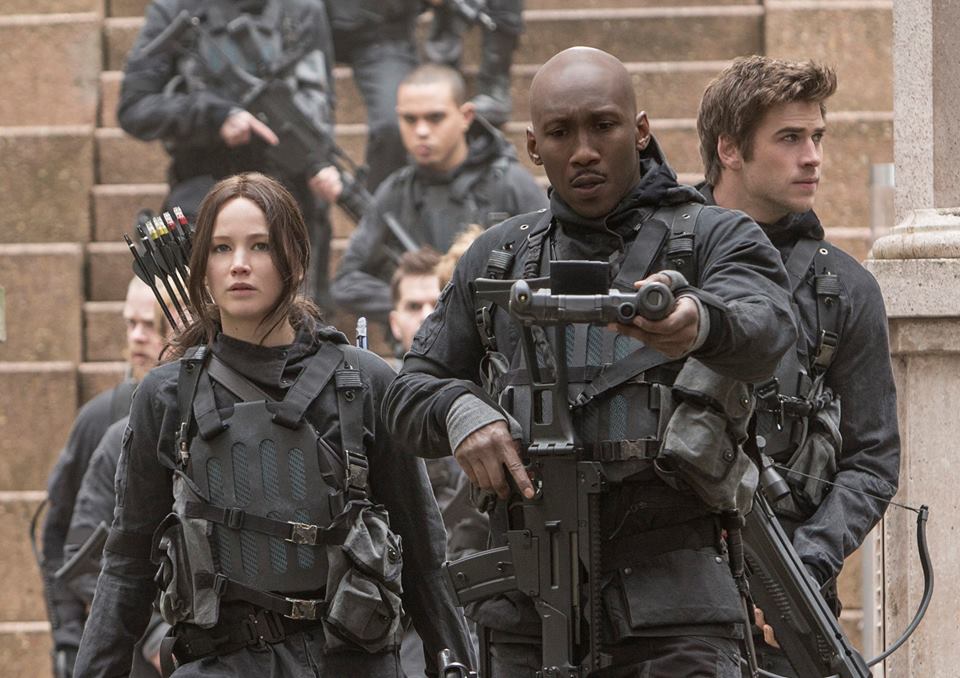 One big flaw I had trouble swallowing was the film's pacing. It didn't flow very well from scene to scene and this made new sequences appear out of place or hard to get grounded within. The film poorly transitioned from dry scenes of character dialogue to exciting sequences of action more than once. If one is really invested into the film, this might be hard to notice, but the affair feels choppy from start to finish. Overall, I mostly enjoyed this last chapter of
The Hunger Games
very much. I think it was definitely one of the better entires in the series. None of
The Hunger Games
movies really blew me away or made me fall in love with this story, but all four films have some really fantastic moments within. This fourth film will surely quench the thirst of those die-hard fans and be a nice send off for casual viewers like myself. The spectacle of this film is certainly worth the price of theater admission for the bigger screen and premium audio.
GRADE: 7.5/10
Photos courtesy of: Lionsgate