Movie Review - 'Neighbors' is a Raunchy Summer Success
Posted by Alyssa Hollenback on Thursday, May 15, 2014 at 12:00 AM
By Alyssa Hollenback / May 15, 2014
Comment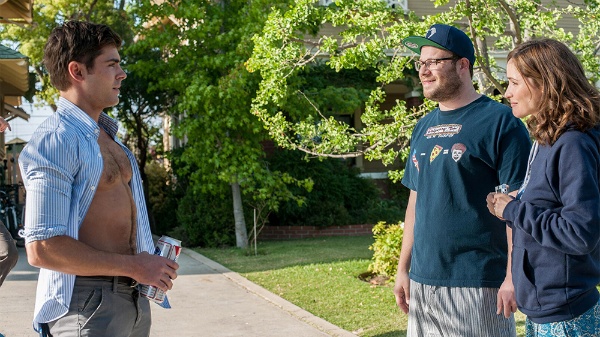 Ahhh, spring is finally here and so is must-see comedy season. I've never understood exactly how warm weather and trashy humor came together, all I know is that I fully support it. I didn't waste my time waiting to see what the critics would have to say about
Neighbors
before deciding to shell out $10.75 to see it, I knew exactly what to expect. As is the case with most Seth Rogen movies, and other crude humor comedies,
Neighbors
will leave you laughing… and cringing. The movie starts with Mac (Seth Rogen) and wife Kelly (Rose Byrne) settling into a quiet suburban life with their newborn baby. The excitement of seeing other young families tour the home 'for sale' next door is quickly diminished -- a fraternity, led by Teddy (Zac Efron) and his right-hand man Pete (Dave Franco), lay claim to the house. The frat boys are quick to accept friendship from the couple as they introduce themselves and join in on a party in an effort to prove that they are "cool." But as the drunken frat parties, filled with noise and mayhem, continue night after night, Mac and Kelly reach their breaking point. Although they agreed to remain allies with the frat, the couple eventually calls the cops – starting an all-out war between the neighbors.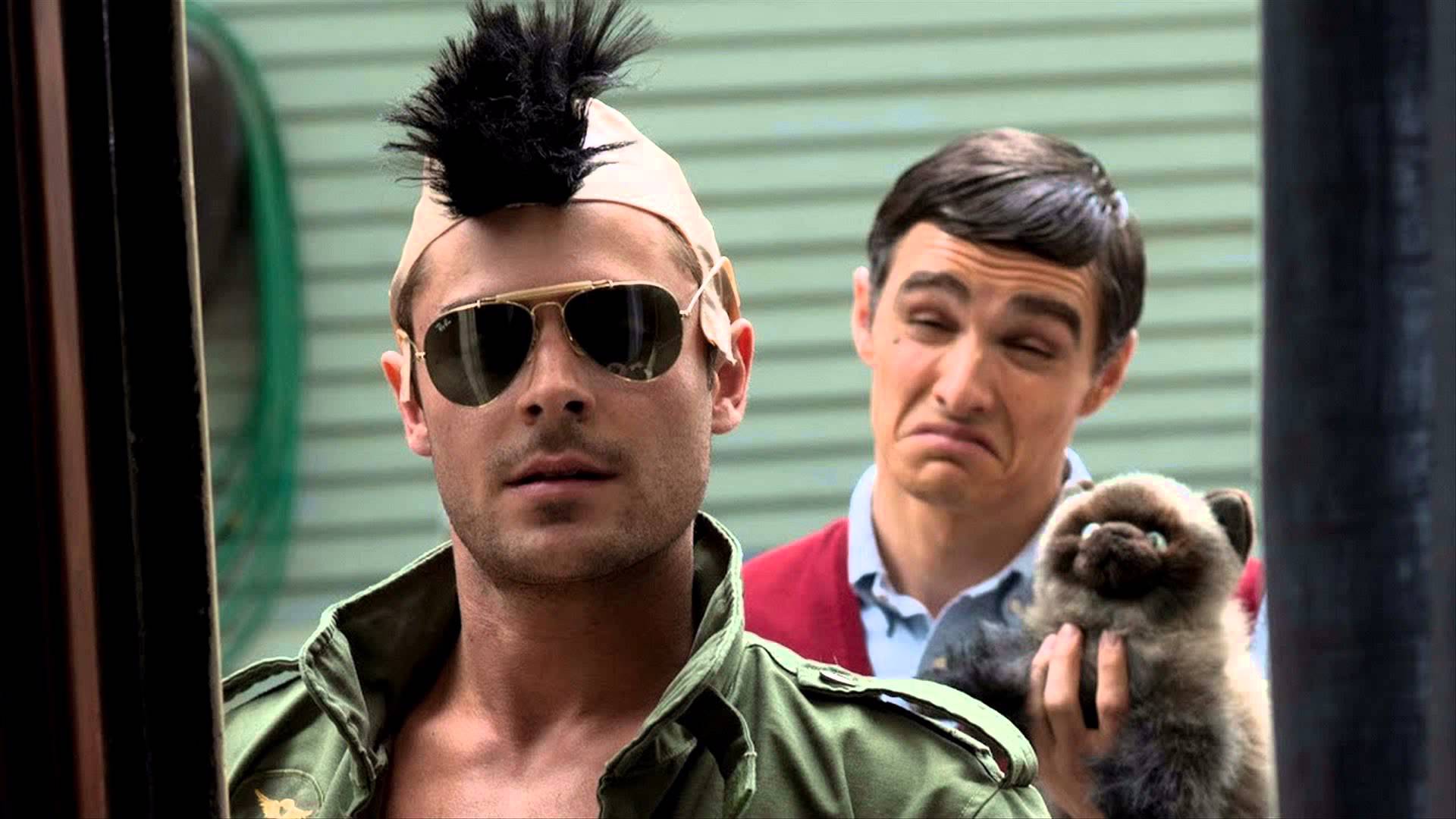 As the tension heats up, things start getting ridiculous – and hilarious – and the frat ends up in jeopardy of being shut down. After the frat is put on probation, Mac and Kelly pull a prank so devious that Teddy has no choice but to retaliate. And this is when all hell breaks loose, with a conclusion so epic you'll wish you were back in your college days. Overall,
Neighbors
felt like a mixture of
Animal House
,
Superbad
and
Knocked Up
. The grass-is-always greener plot is something we all can relate to -- by the end of the movie, you'll find yourself wishing you could be friends with all of them. Some of the more unfortunate parts, like Mac and Kelly's trip to the ER for their baby, will leave you groaning, but that is to be expected. The ridiculous humor, like clever car airbag usage, more than make up for the jokes gone wrong. Although, I will admit that I think seeing Christopher Mintz-Plasse do his tenth variation of McLovin' is getting old, it wouldn't be a summer comedy without him. And one thing is for sure, you'll leave wishing you could plan an epic party of your own. All in all, if you walk into this movie with the expectation of good laughs, a few cringe-worthy moments and LOTS of shirtless Zac Efron, you'll leave satisfied.
Grade: 8/10
Images via: Universal Studios