Movie Review - 'Pompeii' is a Visual Masterpiece and More
Posted by Kendra Ackerman on Friday, February 21, 2014 at 12:00 AM
By Kendra Ackerman / February 21, 2014
Comment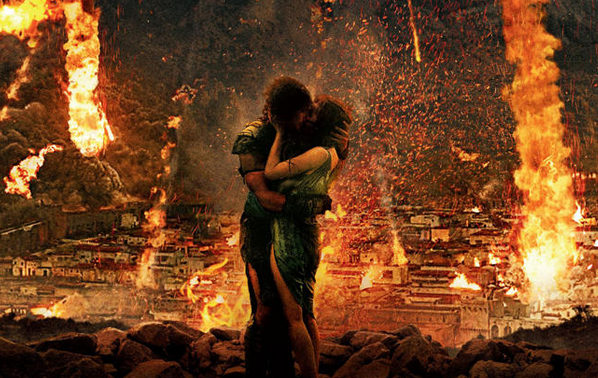 Pompeii, one of the greatest catastrophes in ancient Roman time has finally came to life onscreen. With Paul W.S. Anderson as director, I was very excited to see this film. I am a big fan of the Resident Evil franchise for which he produced and directed a handful of the entries. They are action-packed and have a great visual presence. With all of that said, I believe Pompeii was somewhere in between good and great. With its action packed sequences, visual effects and a mesmerizing soundtrack, it left me on the edge of my seat and with great sadness for the loss that happened so many eras ago.
In AD 79, Pompeii was located in Italy, laying directly beneath the shadow of Mount Vesuvius. The effects of the eruption started days before Vulcanalia, the festival of the Roman god of fire. After the eruption, it is said that ashes rained down upon what was left of the city many hours after the volcano came to rest.
Pompeii can be easily compared to movies from the same era, such as Gladiator and 300. We have seen the plot line before with a man who has gone through hardship in his life and fights for redemption. Pompeii is the story of a slave turned gladiator Milo (Games of Thrones Kit Harington) going through the motions of fighting other gladiators and always keeping in mind the men who once wronged him and his people.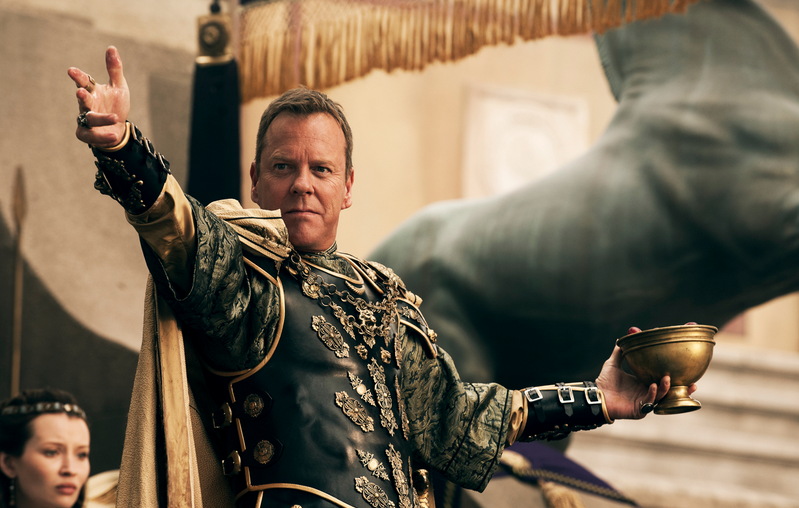 Harington's character was of few words, but in my opinion, should have earned more depth to his character. From the beginning as his adolescent self, it made you think that his character would be more promising and vengeful. A Roman Senator has come to Pompeii (Golden Globe winner Kiefer Sutherland), not only looking for someone, but to take over as well. I haven't seen too many films with Sutherland in it, but as the antagonist, I really despised him. But, at the same time I wanted to see what he would do next, so that being said, he did his job well.
Other memorable characters to mention are Cassia (Sucker Punch's Emily Browning) -- she is the privileged daughter of wealthy merchant Severus (Jared Harris, Resident Evil Apocalypse) who is unwillingly betrothed to the Roman Senator. I enjoyed Browning as the lead actress (she has always been one to watch for me) because she played the damsel in distress so well.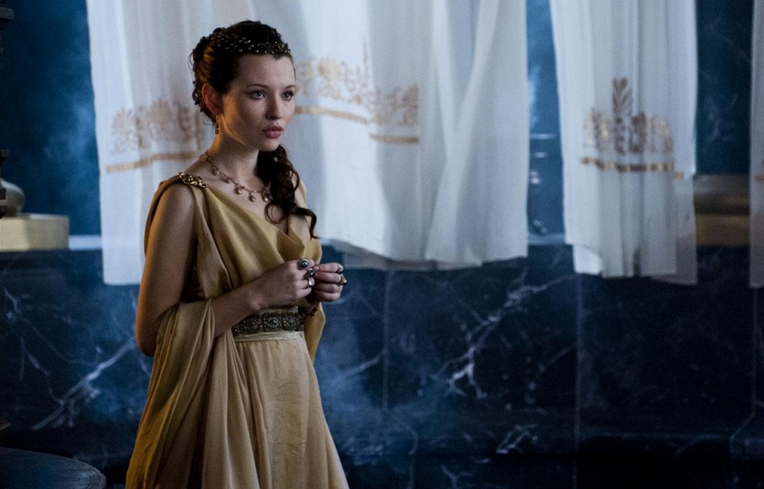 Adewale Akinnuoye-Agbaje, who plays Atticus, best known for his role as Mr. Echo in LOST, befriends Milo after they are locked in a holding cell together and expected to fight one another. He is the reigning champion gladiator of Pompeii and needs to fight once more for his freedom. The character of Atticus was by far my favorite. He comes off as the badass who doesn't care about anyone but himself, but overall I became emotionally attached to his safety.
Action and visual effects in this film weren't sparse -- there really was never a dull moment. Might I mention I had the opportunity to enjoy this in 3D, the buildup up to the climax was very apparent. Towards the second half of the movie, there was always an action sequence roaring to attention. The interpretation of the landscape and building of Pompeii was breathtaking. Once the effects of the eruption started coming into play, I was constantly holding my breath for the next disaster to happen.
At the very end, when every moment was being wrapped up, those were the best parts of Pompeii The mixed emotions of sadness, anger and fearfulness for what the people of Pompeii and its visitors went through was an eerie realization.
So, if you would ask me if you should go see
Pompeii
, I would tell you yes. If you like this type of action/historical genre, you will at least give
Pompeii
credit for its historical significance, visual effects and strong action scenes. There were some mis-castings and cheesy lines, but overall
Pompeii
is not a movie to miss. Photos via: Google