Movie Review -- The Best Movie of the Summer is 'Dawn of the Planet of the Apes'
Posted by Matthew Deery on Thursday, July 17, 2014 at 12:00 AM
By Matthew Deery / July 17, 2014
Comment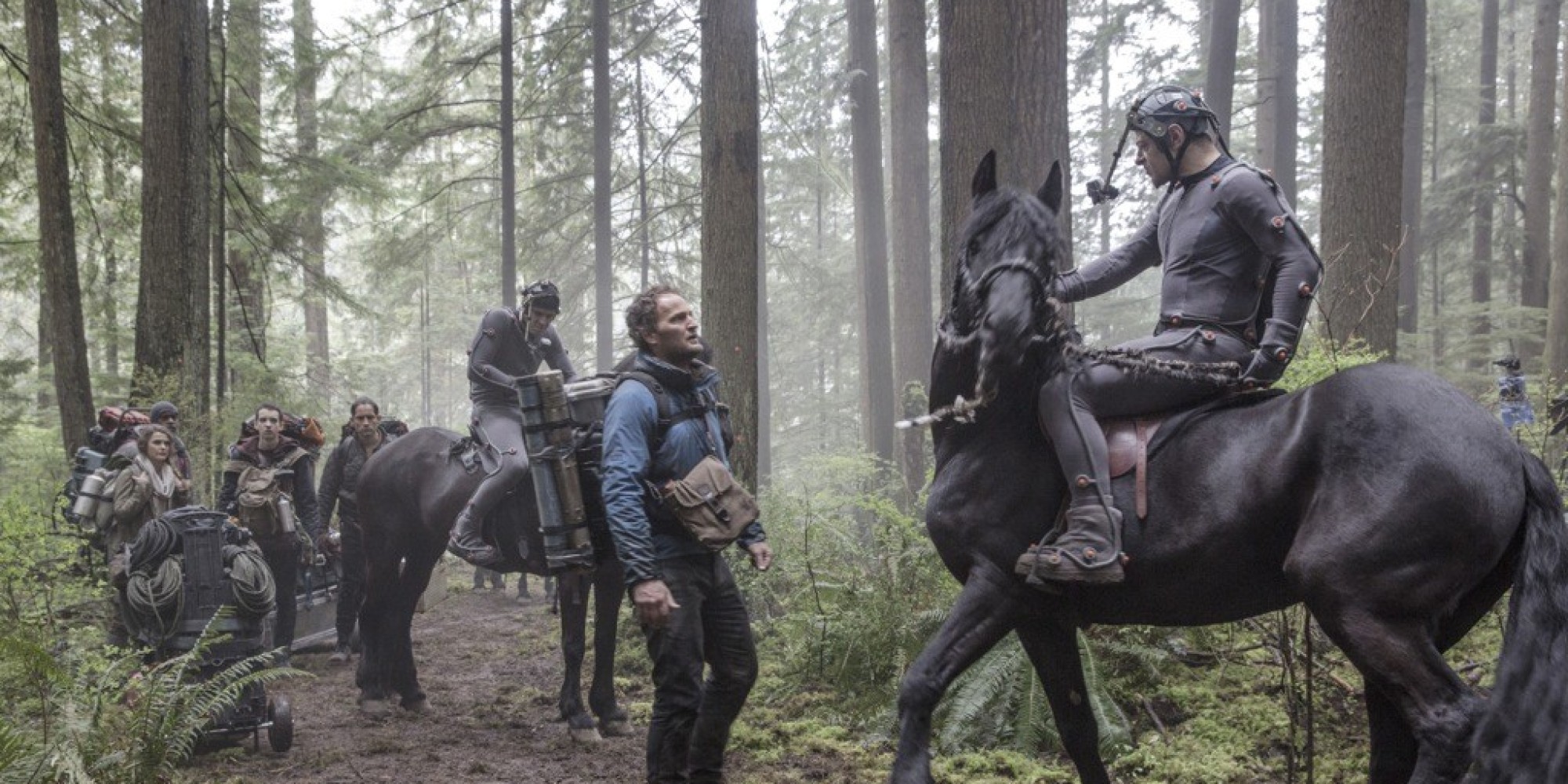 After seeing
Rise of the Planet of the Apes
, the inevitable sequel was one movie that I could not wait to see -- the rise of ape supremacy ruled by Caesar amidst and the decline of humanity? Does post-apocalyptic stories get much better than that? The answer is no. This is the type of blockbuster movie that Hollywood needs to make more of -- forget that garbage like
Transformers: Age of Extinction
and give your money to support 
Dawn of the Planet of the Apes
. This flick kicks off ten years after Caesar and his ape amigos escape into the San Francisco forrest. The two worlds of ape and man have been separate for so long that neither knows if the other still exists. When the two species cross paths again, distrust and impending conflict is apparent. Malcolm (Jason Clarke), one of the humans who believes there can be peace between the species, works on forging a trusting relationship with the apes' leader Caesar. Despite this, parties from both factions invest time and energy seeking to destroy the opposition. [caption id="attachment_274181" align="aligncenter" width="560"]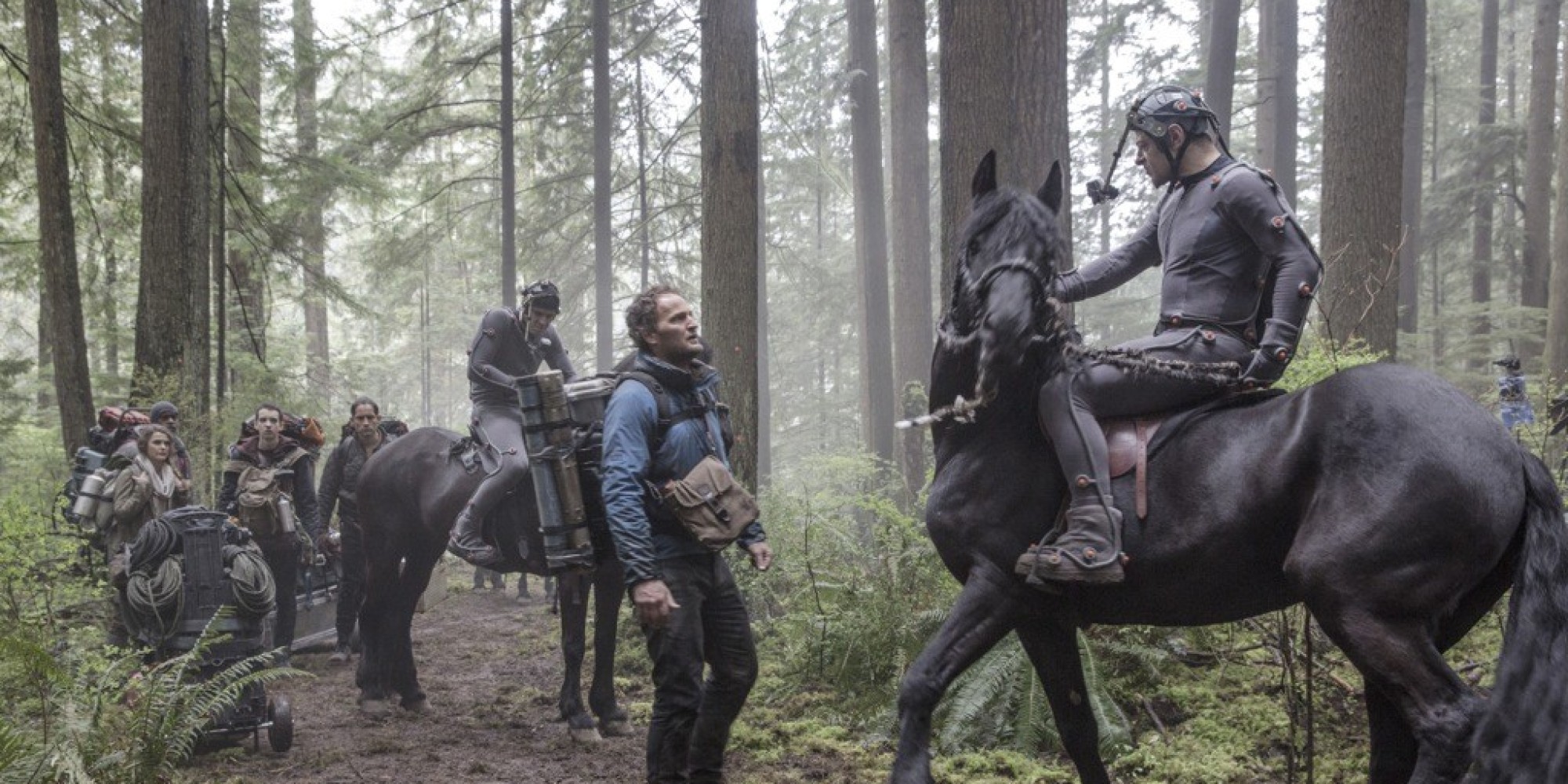 Motion Capture actors before post production magic.[/caption] Of course, for a movie like this to truly work in this modern era, the CGI apes have to be flawless, and flawless they are. The isn't a hiccup in the real-life looking apes, who both look and move with seamless reality. Much of the credit needs to be given to Andy Serkis and the many other
motion captured
actors who play the apes. Serkis has become world-renowned for his magic as a mocap actor, from his role as Caesar, to playing King Kong in Peter Jackson's 2005 remake, to playing Gollum in
The Lord of the Rings Trilogy
. He truly disappears into the character of Caesar, making an alpha male personality shine in the likeness of an ape. The story really succeeds because of its story --
Dawn of the Planet of the Apes
showcases two contrasting communities of species, but both with their own humanity, families, fears, and triumphs. And even though we are humans and can clearly identify with our own species desperately trying to survive in this story, the filmmakers do a fantastic job of creating many ape characters the audience can empathize with.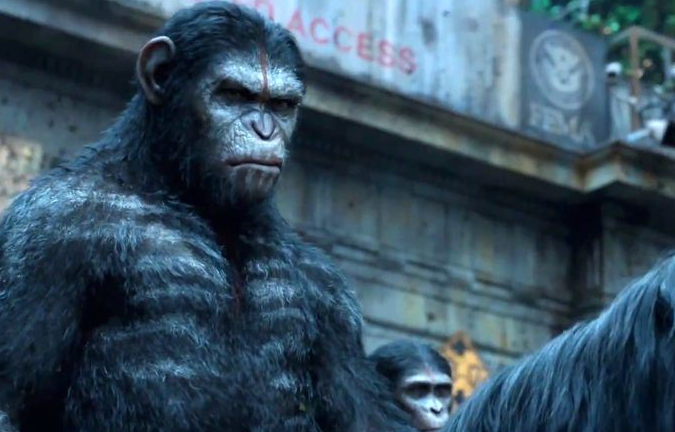 Dawn of the Planet of the Apes
is filled with tension set on by the looming conflict between the two parties. Despite the efforts of a few to create peace and avoid battle, the fear of what the adversary is capable of marches both sides towards war. This film showcases how far hate can carry those set on perpetuating it to others. The battles themselves are ripe with explosive action, drama, and plenty of surprises. Overall,
Dawn of the Planet of the Apes
transports viewers immediately to this alternate universe and leaves them there until the credits roll -- this movie is gripping, from beginning to end. I am completely fascinated by Andy Serkis' ability to transform himself into the alpha ape Caesar, something that added to my enjoyment of the film -- even aside from Serkis, the rest of the cast is top notch as well. If you are looking for the complete summer blockbuster (another example is
X-Men: Days of Future Past
), this is your best option in theaters right now.
GRADE: 9.5/10
Photos via: 20th Century Fox