Movie Review - 'The Fault in Our Stars' Combines Love and Loss Beautifully
Posted by Rebecca Mariscal on Friday, June 6, 2014 at 12:00 AM
By Rebecca Mariscal / June 6, 2014
Comment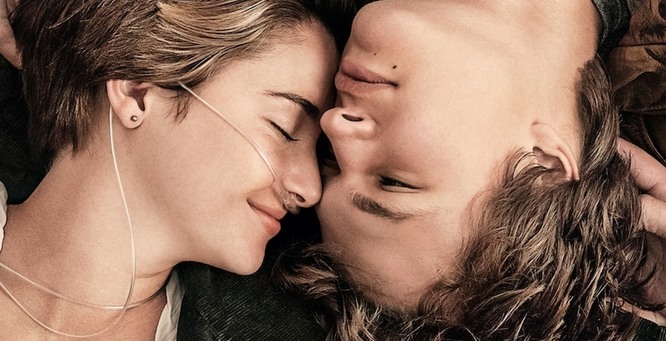 The trailer says 
The Fault in Our Stars
will "make you feel alive," which is ironic considering it follows the story of a 17-year-old with terminal cancer. The story and its characters, however, focus on life rather than death. They deal with break-ups, hovering parents, foreign travel and romance all to the backdrop of hospitals, oxygen tubes, prosthetic legs and support groups. Fans of the John Green book will not be disappointed by the cinematic adaptation. The majority of the key scenes, character development, quotes and philosophical insight that readers love from the book have been included in the movie. As a fan of the book myself, I was impressed with the transition from the page to the big screen. The movie even found a way to creatively display the text messages and emails the book used frequently. Of course, the movie does not include every detail, scene and character, but the adaption has retained the original integrity and feeling of the novel.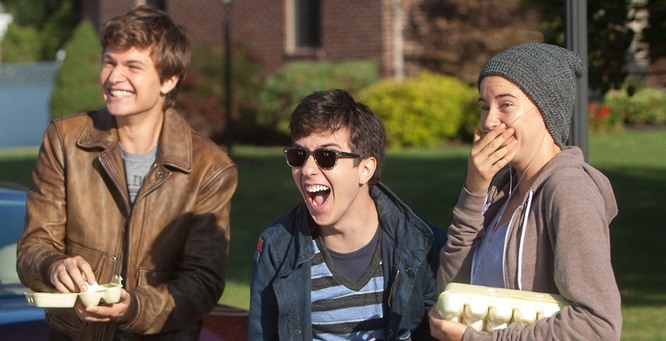 Shailene Woodley stars as the main character Hazel Grace Lancaster. I was originally hesitant about this casting. I'm a little late to jump on the Woodley train as I have only seen her in 
The Secret Life of an American Teenager
 (not the best show acting-wise). Her portrayal in this movie won me over. Woodley captures the witty and pragmatic attitude of her character perfectly. She showcases great range, balancing immense grief with average teenage emotions. Woodley is joined by up and coming Ansel Elgort who plays the charming and lovably arrogant Augustus Waters, Hazel's love interest. The supporting cast (Nat Wolff, Laura Dern and Sam Trammell) is excellent as well. Hazel is diagnosed with a terminal form of cancer and almost died when she at the age of 13. A miracle medicine has allowed her to extend her life by a few years, but it is a treatment, not a cure. Hazel goes through daily life of college courses and reality TV shows knowing that she has a limited amount of time left to live. After being convinced by her parents to attend a cancer support group, Hazel meets Augustus, a cancer survivor who lost his leg during his fight. Upon meeting, the two embark on an epic love story within their limited amount of time.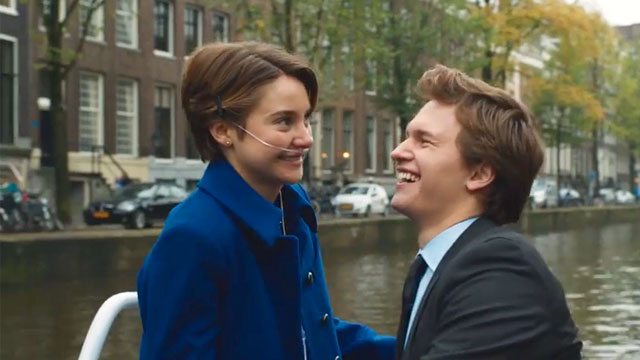 The movie showcases a contrast between the beginning of a new love and the end of a life. The ability to balance these two pieces is what makes this movie so engaging. You see Hazel struggling to breathe doing simple tasks such as climbing up and down stairs, followed by a romantic moment between her and Augustus. The combination of love and grief, happiness and fear creates a story that actually feels realistic. All of it comes together to show that the characters are more than their cancer. They are not defined by their illnesses. This is showcased when Augustus asks Hazel what her story is, and emphasizes "not your cancer story." That time limit of the romance, of course, means this movie is nothing short of a tearjerker. And I don't mean a tear up a bit and then laugh it off tearjerker, I mean a cry openly and excessively in a crowded theater type of tearjerker. Like I said, it deals with terminal cancer and teenage romance, not a happy mix.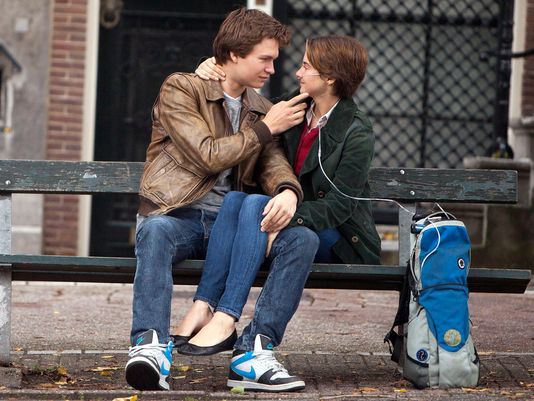 Still, the movie deals with emotions beyond just grief. It adds in helpful humor in the form of witty banter and entertaining reactions to the ups and downs of life, allowing you to laugh and dry your eyes. It also deals with fear, most importantly Augustus' fear of oblivion, of not being remembered. Augustus echoes the need of all of us feel in some form: the desire to leave a mark on the world in some way, big or small. Overall, 
The Fault in Our Stars
contains developed characters that will draw you in and make you care about them, while telling a story that will captivate you and, although it's cliche, make you both laugh and cry. Whether you've read the book or not, you will enjoy this engaging film.
GRADE: 9/10
Photos via: 20th Century Fox