Movie Review -- 'The Hobbit: The Desolation of Smaug'
Posted by Leah Putz on Thursday, December 19, 2013 at 12:00 AM
By Leah Putz / December 19, 2013
Comment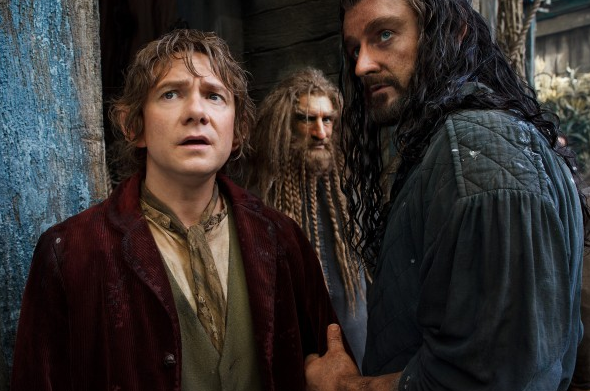 The Hobbit
 by J.R.R. Tolkien has been a book beloved by millions for over half a century, but it wasn't until recently that a live action movie version of the book was made. Peter Jackson, who directed the Tolkien classic and sequel series
The Lord of the Rings
, was the man who stepped up to the task of bringing 
The Hobbit
 to life. Last December, the first installment of the film series based off the book was released. 
The Hobbit: An Unexpected Journey
 did well at the box office and left fans on the edge of their seats waiting for more. After a long year of waiting, the next film was released, titled
The Hobbit: The Desolation of Smaug
, and it did not disappoint. Along with new characters played by some of the most esteemed actors in England, including Stephen Fry and Benedict Cumberbatch, the dwarves, Gandalf, and Bilbo Baggins all returned for more action and suspense than the first film ever offered.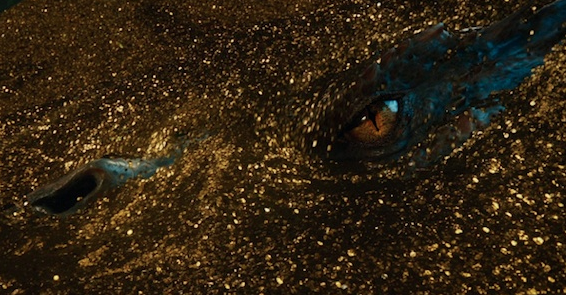 The film begins where 
An Unexpected Journey
 leaves off -- Bilbo, Gandalf, and the thirteen dwarves are in the midst of their quest to reclaim the Lonely Mountain from the dragon Smaug who protects the former dwarf homeland and all their riches. Throughout the film, they face numerous challenges that threaten their quest. However, time after time they learn to work together to make their way to the mountain. For the most part, the film stays true to the book. The biggest change rests in the addition of a elf named Tauriel, played by actress Evangeline Lilly of 
LOST
 fame. With the addition of her character also comes a minor romantic subplot. However, this doesn't distract from the larger purpose of the film. While some die-hard fans may be upset with the changes to the story, the original plot remains intact and the changes aren't drastic enough to be overwhelming or distracting.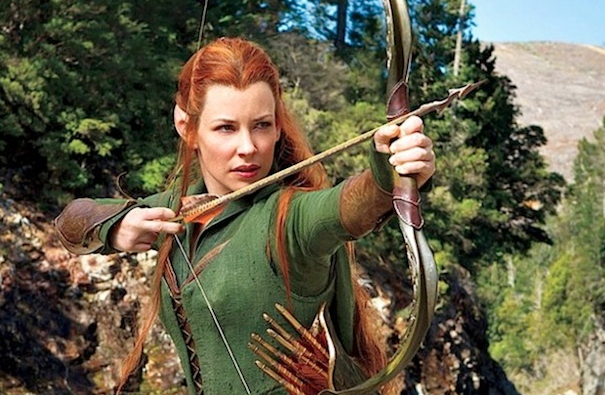 Aside from the areas in which the film differs from the book, the film is near perfection. Jackson and his team at WETA workshop make use of some of the best special effects seen in film to date. They even succeeded in bringing an enormous dragon to life in a believable fashion. The effects are consistent with not only what was created in 
An Unexpected Journey
, but also the Middle-Earth we came to know and love with 
The Lord of the Rings
 trilogy ten years ago. The film takes us to areas of the fantasy land we haven't seen yet —such as Mirkwood Forest, Dale, and Dol Guldor. Jackson and his team made the locations different enough that they wouldn't get confused with other areas in Middle-Earth, without challenging the fact that they exist within the same world.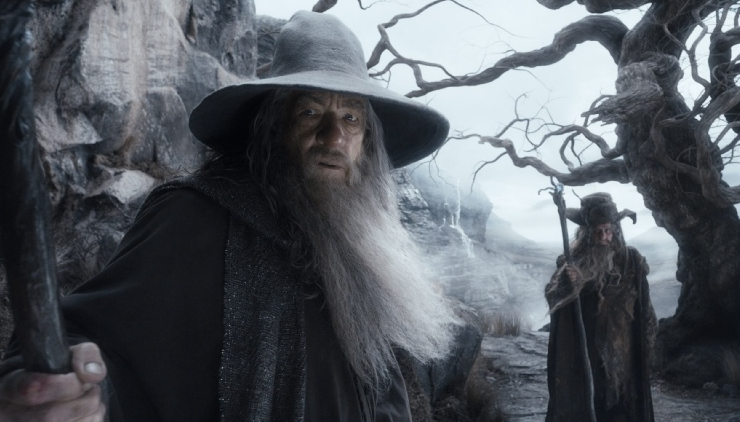 The acting in the film is what stands out the most. Each and every actor suits their role perfectly and brings their character to life. Sir Ian McKellen in particular becomes Gandalf for the fifth time in 
The Desolation of Smaug
, and has made the role completely his own. No other actor could so convincingly play the wizard. Martin Freeman and Richard Armitage continue bringing justice to the characters of Bilbo and Thorin. Benedict Cumberbatch stands out in his role of the dragon Smaug, not only providing the voice of the beast, but the movements as well, as he donned a suit to capture his motion and give the dragon bits of his physique (he also voices the
Necromancer
). We also see numerous references to 
The Lord of the Rings
 films. Orlando Bloom returns as the wood elf Legolas, who was one of the nine members of The Fellowship in 
The Lord of the Rings
. Those viewers who haven't yet seen the triology, of which 
The Hobbit
 is a prequel, may be slightly confused by the references to the films. If you are looking for a great movie that will take you to another world and entertain you completely, be sure to go see 
The Desolation of Smaug
. Photos via: Google