Movie Review -- 'The Lego Movie 2' is Filled With Fun, Adventure and Plenty of Memorable Music
Posted by Matt Eckholm on Sunday, February 10, 2019 at 12:00 AM
By Matt Eckholm / February 10, 2019
Comment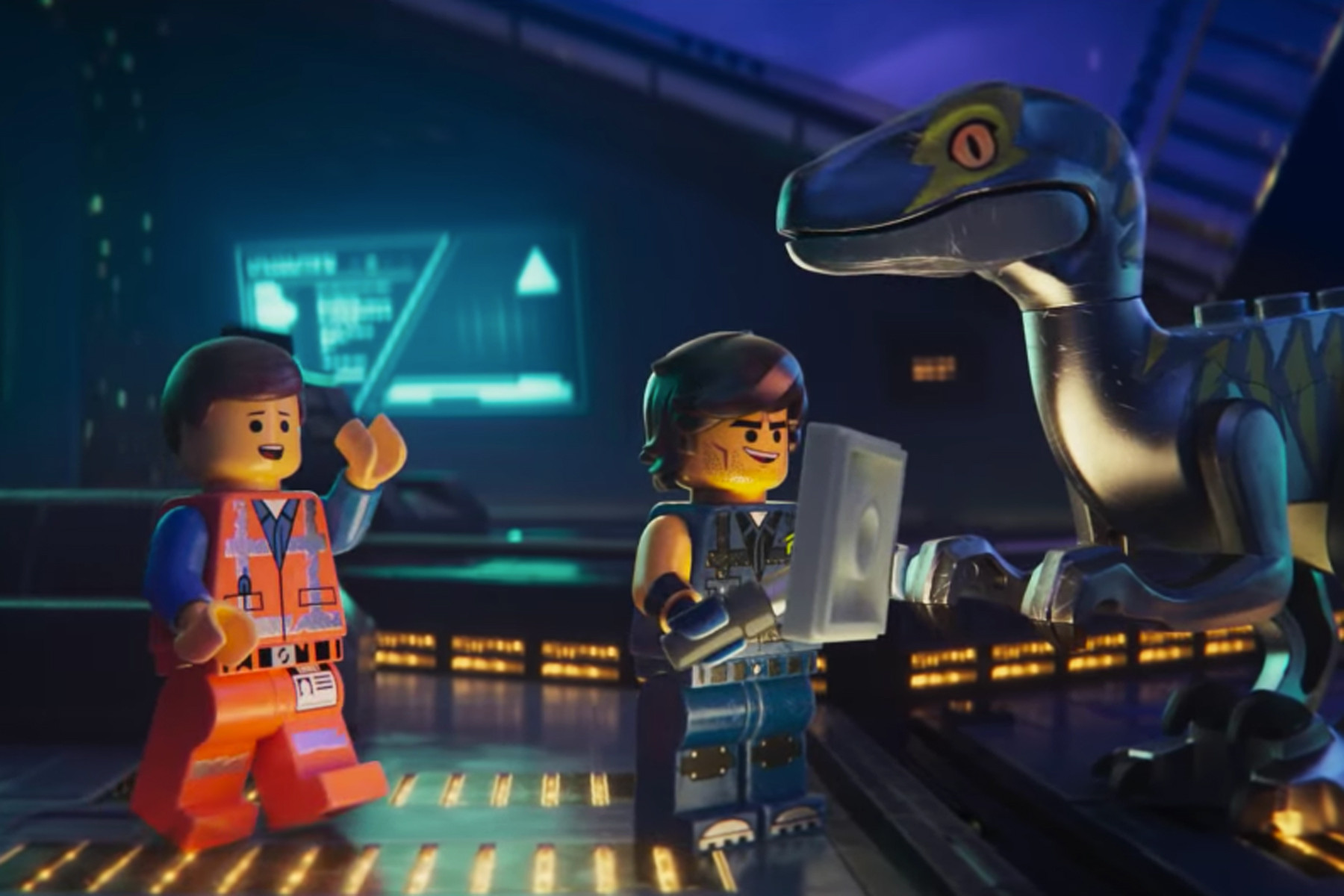 The Lego Movie 2: The Second Part, is unique in the sense that it's the second film in a series, while it's the fourth film in the Lego Movie franchise. The success of the first film led to The Lego Batman Movie (an entertaining diversion), followed by Lego Ninjago (the less said about it the better), but those films occupy some other corner of the larger Lego Universe. It was a valid question of whether Warner Animation Group could live up to the hype of the first adventure of Emmet (Chris Pratt), Wyldstyle (Elizabeth Banks), and Batman (Will Arnett).
The key word being 'was,' as The Lego Movie 2 manages to not only build on the themes of the first film, but continues to take full advantage of its unique medium and universe-crossing elements to tell a good story.
The Lego Movie 2 opens with the final scenes of the first film, as the live-action Will Ferrell tells his son that his sister will also be allowed to play with his Lego universe following his change of heart. As a result, Lego Duplo (Lego's preschool aged counterpart) aliens descend from the sky, terrifying the Lego citizens. Emmet, still riding off the success of saving the day with compassion, quickly assembles a Lego heart for the invaders as a symbol of peace.
Naturally, DUPLO invaders eat his peace offering and begin to destroy the world Emmet and his friends know and love. Five years later, all that's left is a Mad Max style world of post-apocalyptic denizens, appropriately named Apocalypseburg. While Wyldstyle, Batman, and the rest have resigned themselves to the new normal of daily brooding, Emmet continues to dance to remixes of Everything Is Awesome and continues to hope for the day when he and Wyldstyle can rebuild their lives again without everything being destroyed. Meanwhile, a bizarre nightmare brings Emmet a vision of an even worse fate than a gritty post-apocalypse.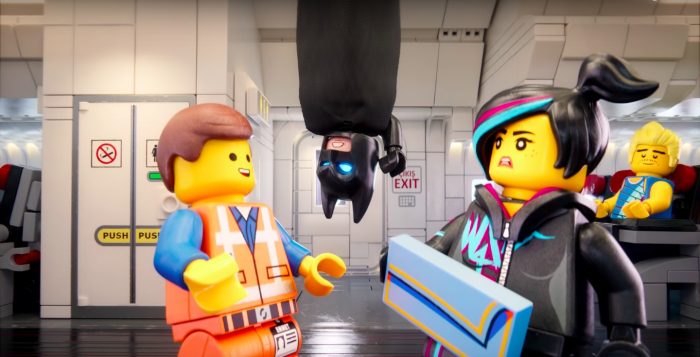 But a new threat emerges -- another invader from the Sistar System that looks suspiciously like one of the characters from the Lego Friends line of building kits aimed at girls, decides to swoop in and take Emmet's friends to Queen Watevra Wa'Nabi (Tiffany Haddish) for a royal wedding. To save his friends, Emmet teams up with wandering bad boy Rex Dangervest (also Chris Pratt, but doing a John Wayne impression), who impresses on him that the only way he can save the day is to toughen up and punch things as they travel through worlds of bubble gum pop music, morphing aliens, and sparkly teen vampires.
The Lego Movie was, underneath all the pop culture jokes, a debate between whether Lego as a toy is meant to be built and shelved, or built, deconstructed, and rebuilt endlessly. The Lego Movie 2, almost from the word go, lays out its opposition to the idea that there are Lego sets for boys, and Lego Friends sets for girls. The gritty Apocalypseburg, constructed and imagined by an angsty teenage boy, is contrasted with his sister's whimsical and joyous setting of the Sistar System.
While nobody would accuse this of being a subtle movie, the plot all but spells out that being aggressively edgy in reaction to softer, bubbly joys is as oppressive as a world superglued together. Some people will undoubtedly get angry about this, which is certainly a choice. But you have to wonder what value there is in being ideologically opposed to a lesson in cooperation taught by Lego minifigures.
There are more songs this time around, with some pop songs (if you thought "Everything Is Awesome" was an earworm, just wait until you hear "This Song's Gonna Get Stuck Inside Your Head") and some more in line with a traditional Disney animated musical.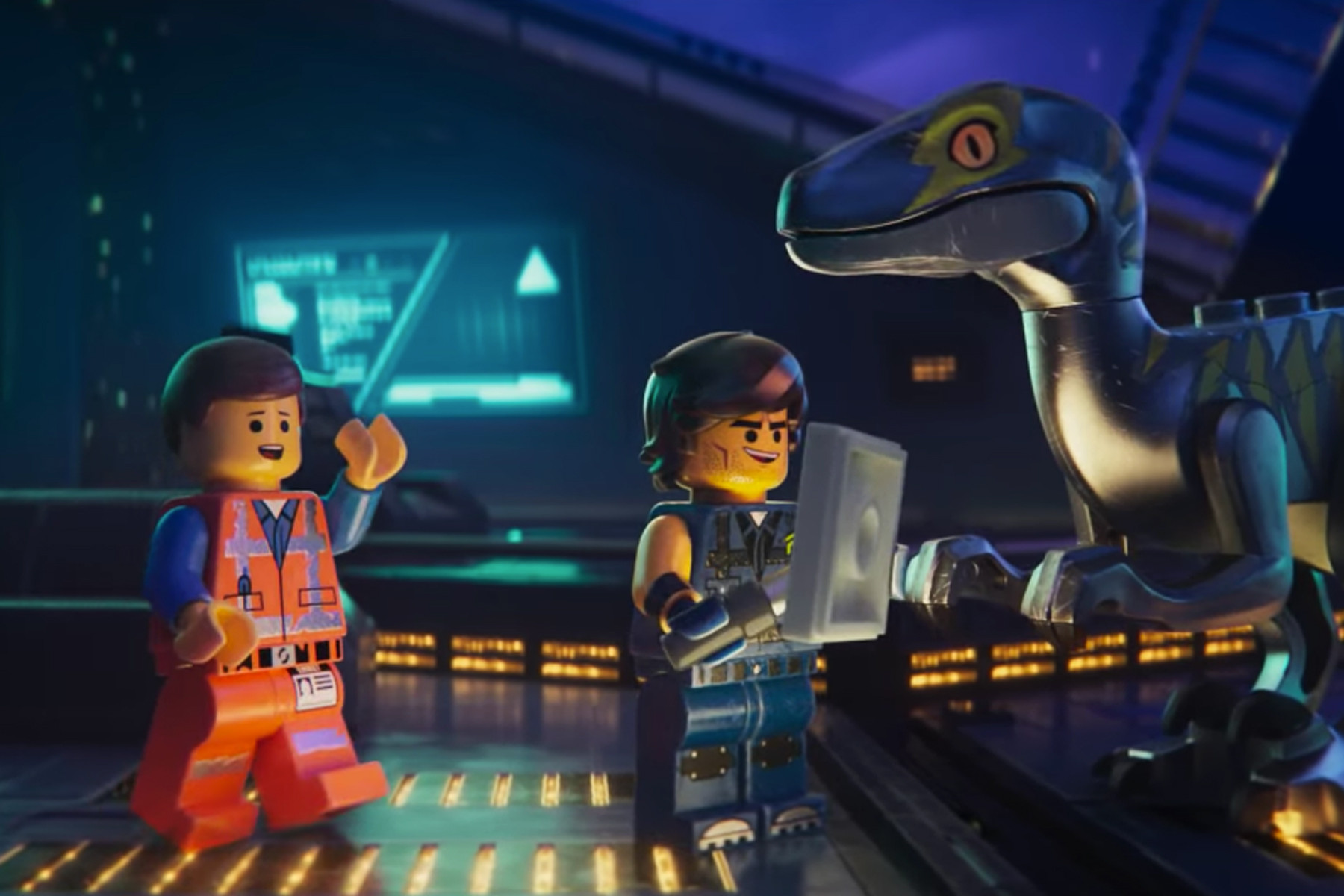 Like before, the humor is generally clean but cheeky: immediately as the Duplo invade the city, President Business jumps on a golf cart and abandons the heroes to their fate. Warner pokes fun at itself by letting characters acknowledge the failure of the DC Cinematic Universe, and Batman continues to steal scenes with relentless references to his previous movie adventures. And Lego's philosophy of play continues to take center stage. Any time the action starts to get intense or overly cinematic, the movie pulls back to revel in the fact that, yes, this is a movie about toys being play acted by children.
Unlike The Lego Movie, the film's ending doesn't provide an immediate clue as to where a sequel would pick up other than an interesting character revelation, which is refreshing. It's nice that at least some piece of franchise media can end without having to dangle the next film in front of the audience, no matter how inevitable that third film is.
I saw the 3D version of this film, presumably because I was given glasses as I entered, but it really didn't add anything to the experience at all.