Movie Review -- 'The Maze Runner' is a Dystopian Delight
Posted by Travis Bridell on Friday, September 19, 2014 at 12:00 AM
By Travis Bridell / September 19, 2014
Comment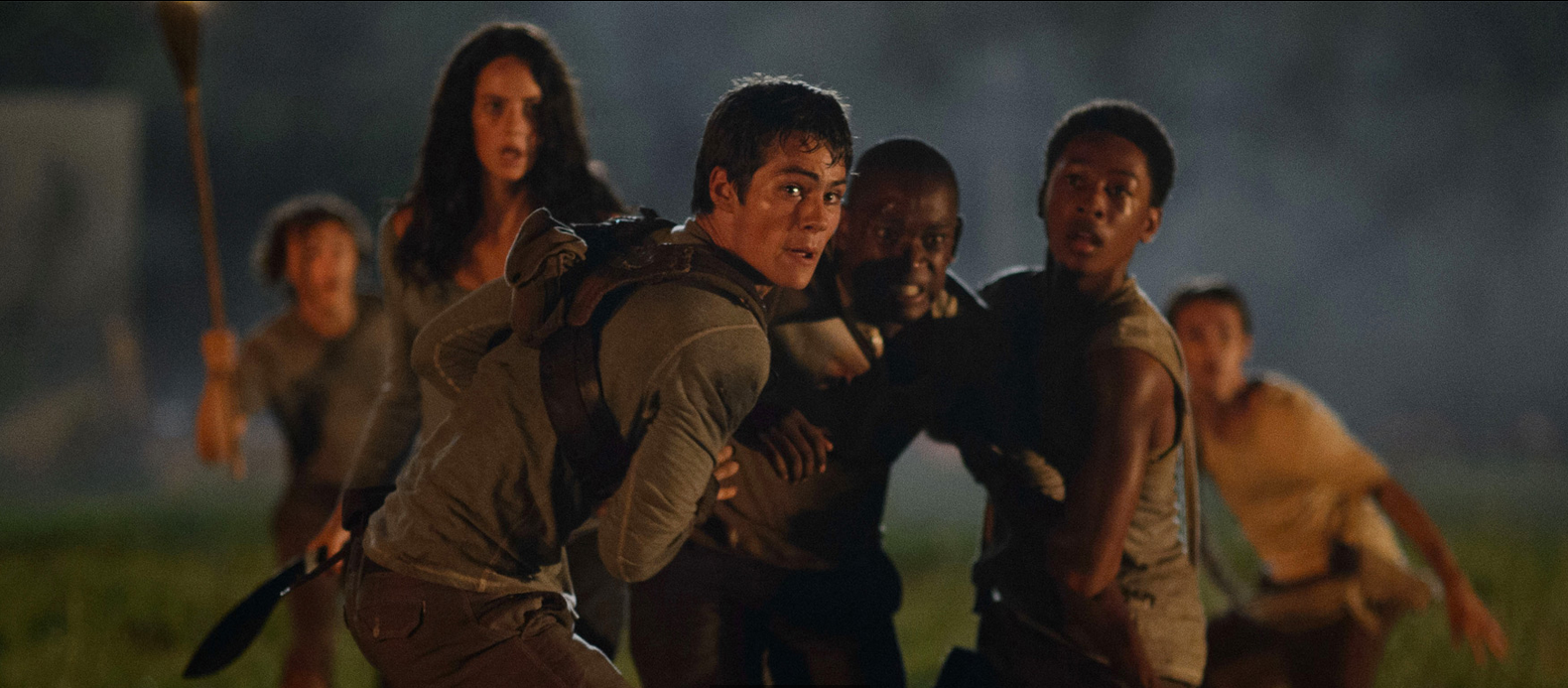 I don't know about you, but when I first saw the
trailer
for 
The Maze Runner
, I said to myself, "More of these movies?" What I mean by "these movies" is another adapted novel set in a dystopian environment involving teenaged heroes and strange rulers (i.e. 
The Giver
, 
The Hunger Games
 and 
Divergent
). Now while those themes are present in this movie (based on the first book of author James Dashner's trilogy) – a dystopian setting where something tragic has happened to create a completely different way of life – it can stand on its own two feet. The film opens on our protagonist, Thomas (Dylan O'Brien of MTV's 
Teen Wolf
), waking up inside of a caged elevator as he hacks up mucus and tries to get his bearings. He is taken out of the cage where he meets "The Gladers," his future friends and enemies. Gally (Will Poulter of 
We're the Millers
), Alby (Aml Ameen of 
The Butler
), and Newt (Thomas Brodie-Sangster of 
Love, Actually
 and 
Game of Thrones
) free him and explain their predicament.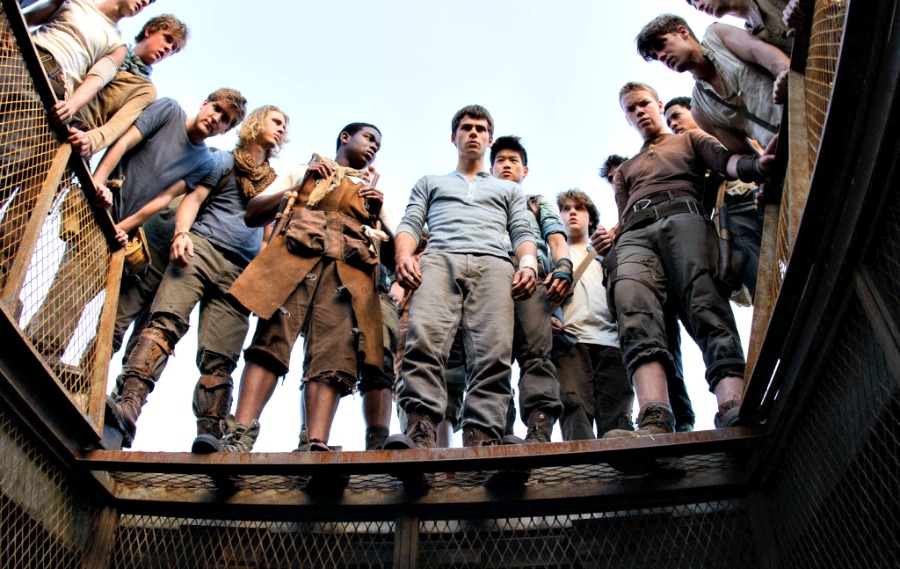 "You'll get your name back in a day or so, it's the one thing they let us keep," Alby tells Thomas. At this point Thomas doesn't know his own name, something that all the young men have gone through as they've been taken up the elevator into a place that seems to be from a sci-fi video game, The Glade, which each day has a door open up into an enormous maze. The boys, who have no recollection of what came before The Glade, survive by working together in a peacful community, in concert with nature and one another. Alby has established a set of rules with Newt as his second-in-command and Gally enforces them. Minho (Ki Hong Lee), is one of the titular "runners" whom Thomas befriends as he learns more about life in The Glade. The movie was well-cast and populated by relative unknowns – the only time I felt taken aback by an actor's role was Gally, but Poulter soon put my fears to rest by transforming his youthful, doughy face into a bullying menace. Gally makes trouble with Thomas from the start because Thomas has the charisma that Gally lacks.  
The Maze Runner
does well rounding out the characters and their relationships and even features a few strong moments that pulled at my heartstrings. Due to his nature, Thomas is the only one curious enough to wonder about the maze and about possibly finding a way out – the movie puts emphasis on Thomas being special.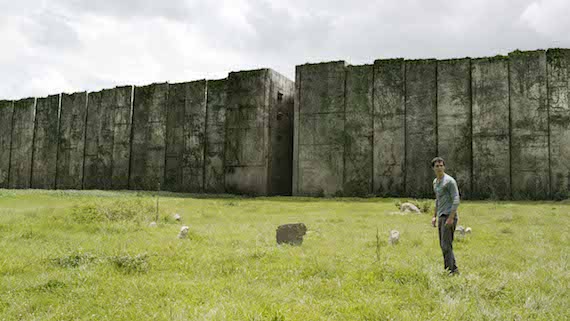 The Maze Runner
wasn't rife with clichés, but they were quite present. The sometimes predictable writing didn't hold the movie back and they seemed to clear up further into the runtime when the action got rolling. As the writing got on track, the visuals never wavered. They were very well done for the monstrous maze, the mysterious enemies (Grievers) and the unique environment of The Glade. Throughout the duration I saw several instances of framing and pictures that reminded me of 
The Hunger Games
. The aforementioned Grievers were just hideous. Normally when scary things happen in movie, like characters being chased by monsters, they usually do something incredibly stupid. That didn't happen in
The Maze Runner
. I felt like I was in their shoes -- in those situations I couldn't have come up with a better way to deal. I felt a real presence of danger, which in a movie like this is so important. The unpredictable chaotic ending to the 113-minute running time brought so many questions to my mind, which will certainly be answered in a sequel (that's how Hollywood works). The film is rated PG-13 and has many instances of swearing. Of course, there are also numerous deaths, not all bloody, but nonetheless occasionally gruesome. I had previously feared
 The Maze Runner
 was just riding the wave of other movies and might be a cheap rip-off (maybe that's the trailer not doing it justice), but I came away pleasantly surprised. I would encourage giving the film a go for those who can handle it because it's a good flick.
GRADE: 8/10
Photos via: 20th Century Fox