New FDA Nutrition Labels — Will They Make Any Difference?
Posted by Deanna Olson on Monday, March 10, 2014 at 12:00 AM
By Deanna Olson / March 10, 2014
Comment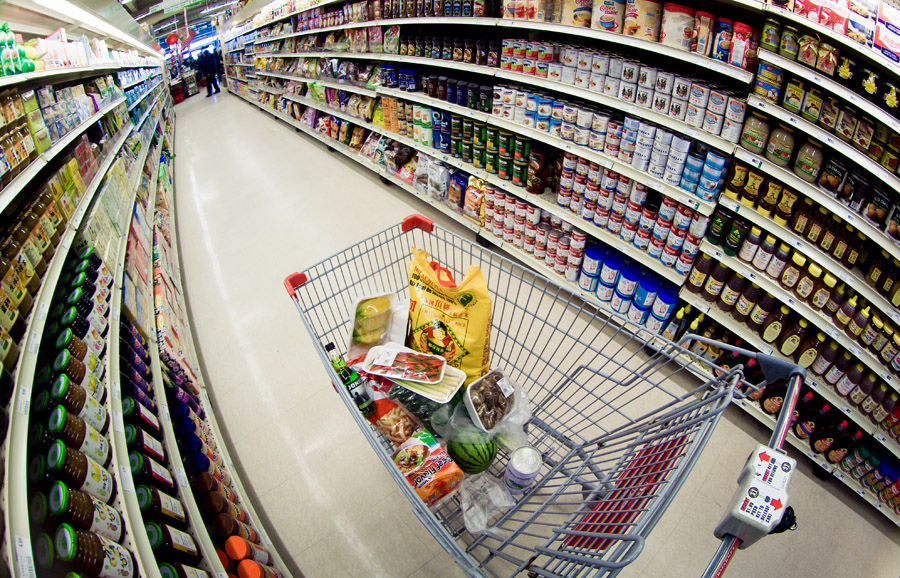 Lately, nutrition labels have been a hot topic in our
news
. With the recent controversy over the Subway yoga mat ingredient fresh in our minds, the FDA has submitted several releases regarding their current proposal on their nutrition label updates. First Lady Michelle Obama, supports this change and promotes the idea of more knowledgeable consumers, especially in order for parents to provide optimal nutritional options for their children. While this proposal seems to be a step in the right direction, is the label update effective? The answer to this question is twofold.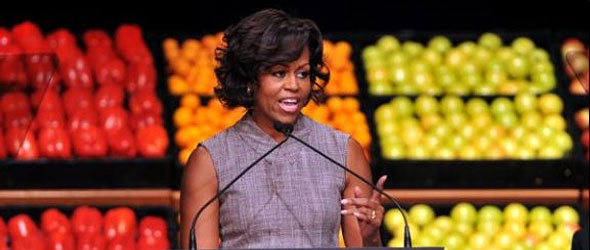 Of course an update to the label is needed, as the nutritional change in our diets has been significant, while the label information has remained unchanged for the last 20 years. The current proposal of changes focuses on serving size adjustment, sugar content and added sugars, a bolder font of the total caloric intake and also removing the calories from fat distinction. Essentially, this proposal suggests and confirms the average American is consuming largely poor quality, processed foods without the proper knowledge off its true nutritional content (if any). However, the change also refocuses on altering the current "recommended" serving size distinction to reporting the caloric intake as that of the "actual consumption." [caption id="attachment_183718" align="alignleft" width="227"]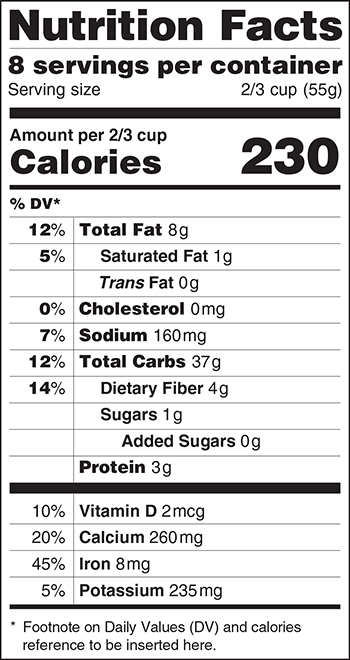 New Format[/caption]
"Instead of listing serving sizes people should consume, the labels will list what people actually tend to consume in one sitting. That means a 12 ounce and 20 ounce soda bottle will both simply be '1 serving per bottle.'"
While this is an improvement, it is relying on the expectation of consumers actively reading (and comprehending) label information, while also making contentious food consumption decisions based on this label information. As we learned previously, less than 50% of all consumers read nutritional labels before making a purchasing decision. Additionally, this modification seems to ignore the larger issue at hand regarding the quality of ingredients making up our food system. It seems as though the FDA is seeking a big pat on the back or possibly silence from those who have been pursuing more appropriate labeling. Without discrediting this progressive step, we need to see more. Instead of looking at our issues of food-driven chronic health issues — specifically those that solely stem from unhealthy diets such as obesity and Type II Diabetes — as a simple rewrite and adjustment to obvious damaging habits, we need to also reflect on concentrating on reducing the occurrence of drinking or eating amounts above our recommended intake (i.e. 20 oz. soda bottles).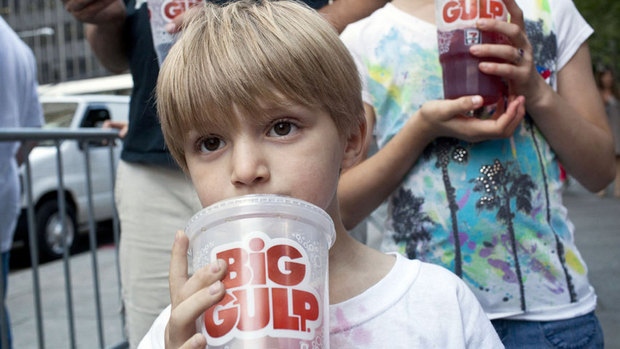 If the portion sizes need to be drastically reduced in order to reflect the lack of nutrition in the product, we need to additionally redirect our focus to the quality of ingredients. It is obvious our voices have been heard for change. However, we need to take this opportunity to set the bar by speaking out to elevate our standards beyond bold printing for "container-size" calorie intakes. The concern regarding an over-consumption of sugar is correct. However, our attention should not be averted from the sources of the ingredients and sugars and how this specifically impacts our nutrition and susceptibility to disease (artificial sweeteners, GMO derived sources, artificial/chemical based concoctions). Photos via: FDA and Google
The personal views expressed in this post are the writers' own and do not necessarily reflect the views of Minnesota Connected or its sponsors.