'Nine Inch Nails' @ Xcel Energy Center
Posted by PJ Mudd on Monday, October 7, 2013 at 12:00 AM
By PJ Mudd / October 7, 2013
Comment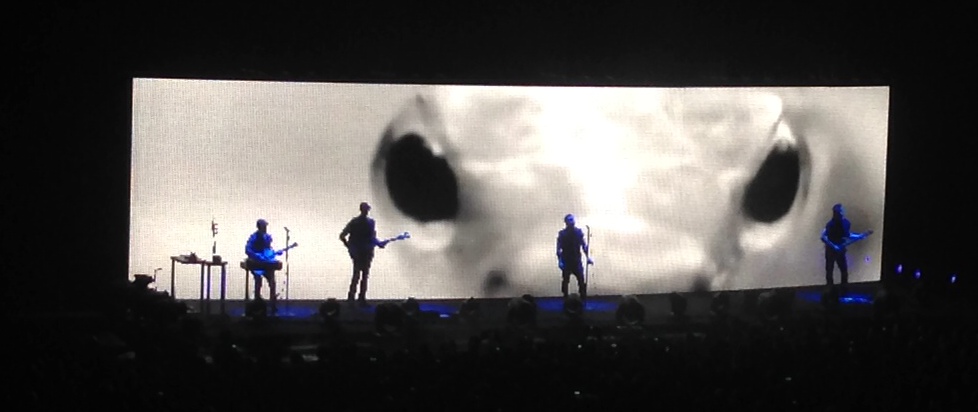 Sometimes when you go to see a band that you loved in high school 20 years ago, your expectations aren't high.  They have a tendency to not have the same power and impact.  This wasn't the case Saturday night at the Xcel Energy Center for Nine Inch Nails.  Touring in support of their new album
Hesitation Marks
, they played unlike a band that released their first album 24 years ago. They started off the show with "Copy of A" off their new album which immediately had the crowd locked in. Quickly moving to "1,000,000," then on to "Terrible Lie" where we got a taste of a few classics which had the audience singing along. Their use of the fog machine was generous, and at times, almost comically over done. It was to a point, in conjunction with the minimal lighting overhead, difficult to see who all, and where people were on stage. Luckily this was only temporary and whoever fell asleep on the fog button, woke up.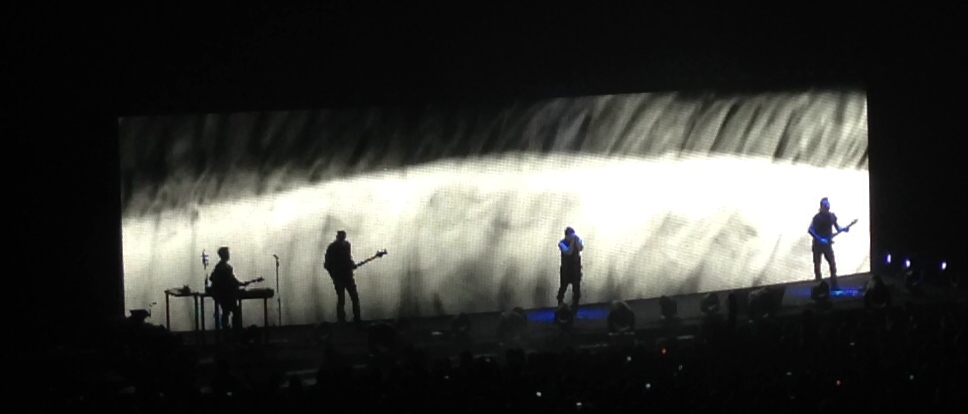 During "Piggy," Trent dove in the standing room only floor crowd to do a bit of crowd surfing. A few songs later he asked us to excuse the issues as this was the first show on their tour. Each were awkwardly long pauses between songs where the crowd was left wondering what was going on. Trent handled it like a pro though, breaking the silence with, "Anyway, we'll play something off the new record."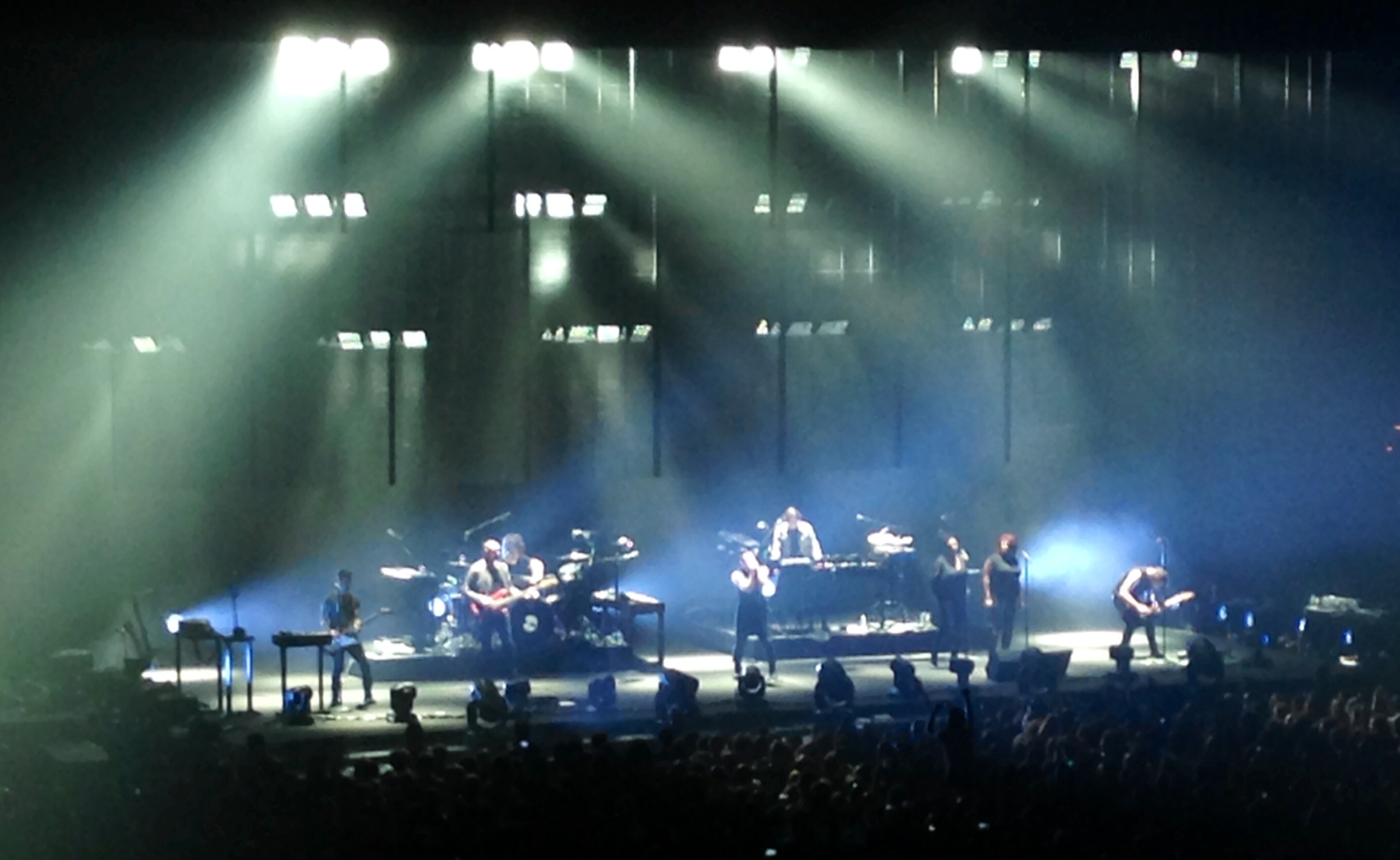 For an arena that can hold up to 20,000 people it never once felt that way. This was the biggest club show in an arena I'd ever seen. Consistently using the very low lights over each performer gave the show a very intimate feel. It also emphasized each performer when it was their time to shine by giving them a spotlight in an entirely blacked out arena. Their stage setup varied from almost no lights, to a huge backdrop of spot lights, to a see through screen that was sometimes in front of them and sometimes behind. Visually, it was an incredible compliment to the music. When the music was slow, the lights were simple and intimate, but when it was classic NIN, it was an all out visual assault.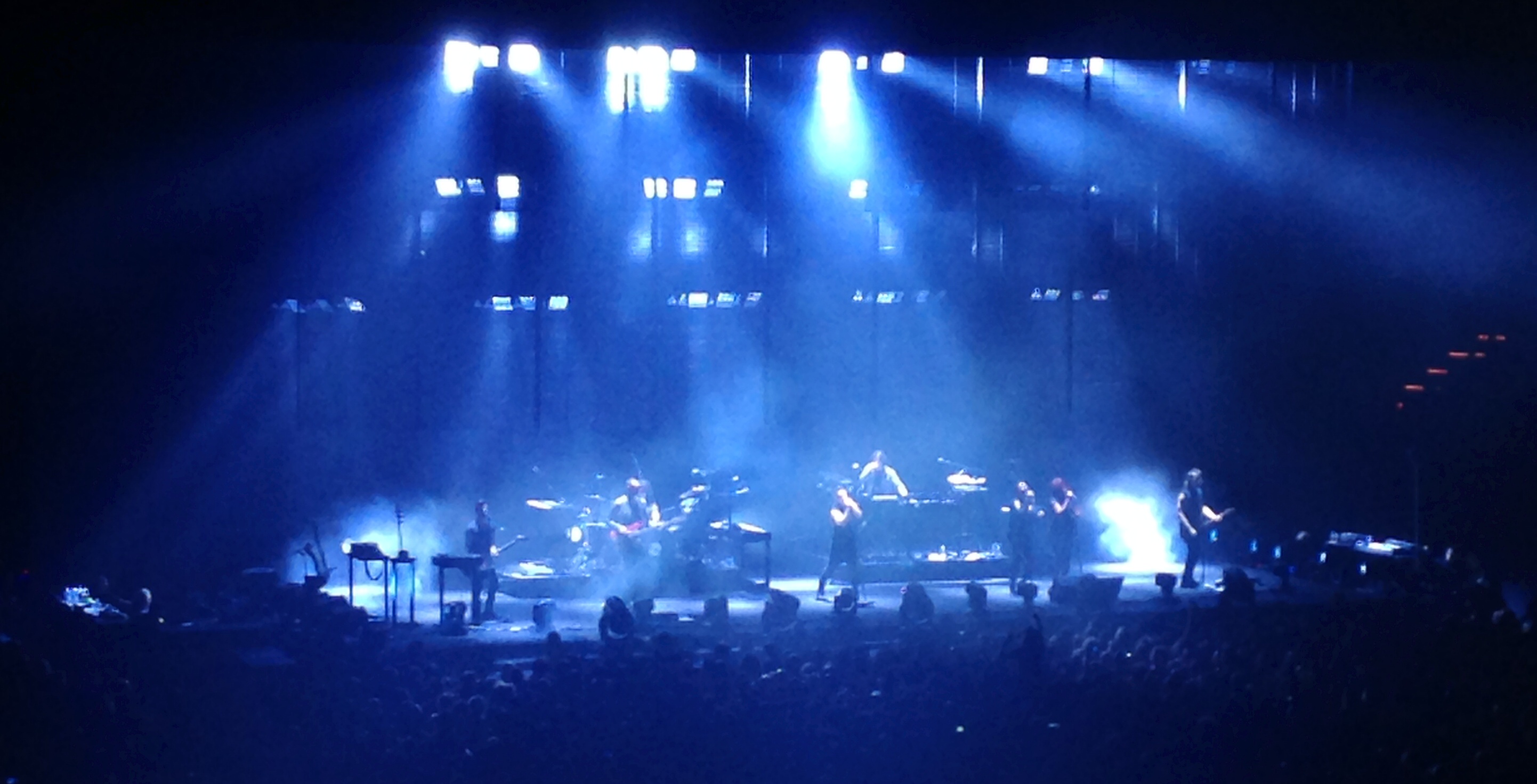 After 20 songs they thanked the crowd and left the stage. When they returned, Trent wanted to introduce us to everyone. Again apologizing for the "fuck ups," he asked to have the lights on, again, and again. When the lights finally came up we met the much larger band this time around. With a simple "we've got some more," they kicked into the last four songs of the night. For the final song, they played "
Hurt
." The song sounded beautiful and with a low but incredible panoramic screen behind the core group showing simple black and white close ups of different animal heads (the snake was my favorite) it was a perfect ending to an amazing show. The band sounded incredible, save for a few first-stop-on-the-tour hiccups, this is a show not to miss.
Setlist
Photos via: PJ Mudd