Old School Movie Review -- 'Dead Man's Shoes'
Posted by Jeff Bernett on Wednesday, July 23, 2014 at 12:00 AM
By Jeff Bernett / July 23, 2014
Comment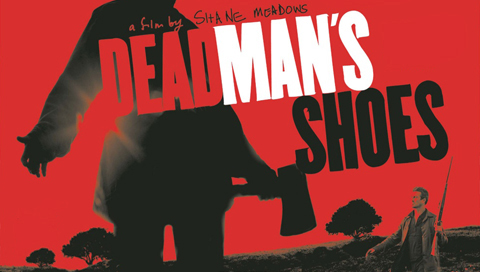 There are so many adages about revenge, it's almost tempting to open this review with one, but I won't. I'll just say that I'm quite certain inside all of us lives and breathes a healthy urge to see cold, old-school justice delivered -- even at the expense of "loftier" ideals like forgiveness and mercy. I know one lives inside me, and that's why I'm so often drawn to movies with a revenge theme. In case you missed it, there was an excellent 2004 British film directed by Shane Meadows (
This is England
) entitled 
Dead Man's Shoes
. And trust me when I say that regardless of what your opinions on justice and revenge are, this film will challenge them. Set in a small town in Northern England, 
Dead Man's Shoes 
follows Richard (Paddy Considine), an ex-soldier recently returned home from a tour in Iraq. Richard's younger, mentally-challenged brother Anthony (Toby Kebbell) has been terrorized by a local group of townie drug addicts and loafers, and Richard is set on revenge. Holed up in a shack on a nearby farm, Richard stalks, threatens, and exacts vengeance on the people who caused his brother so much pain. To be sure, the plot of 
Dead Man's Shoes
 is not terribly complex, but the weight of this movie is certainly more in the "how" than the "what." Shane Meadows, who co-wrote the screenplay along with Considine and Paul Fraser, uses his knowledge of film techniques and storytelling to make 
Dead Man's Shoes
 a film that people cannot "un-see." Meadows' use of marking the beginning of each day with a number immediately causes the audience to expect an intense buildup with an explosive climax. But he tempers these intense and staccato daily introductions with plenty of calming and warm acoustic folk music.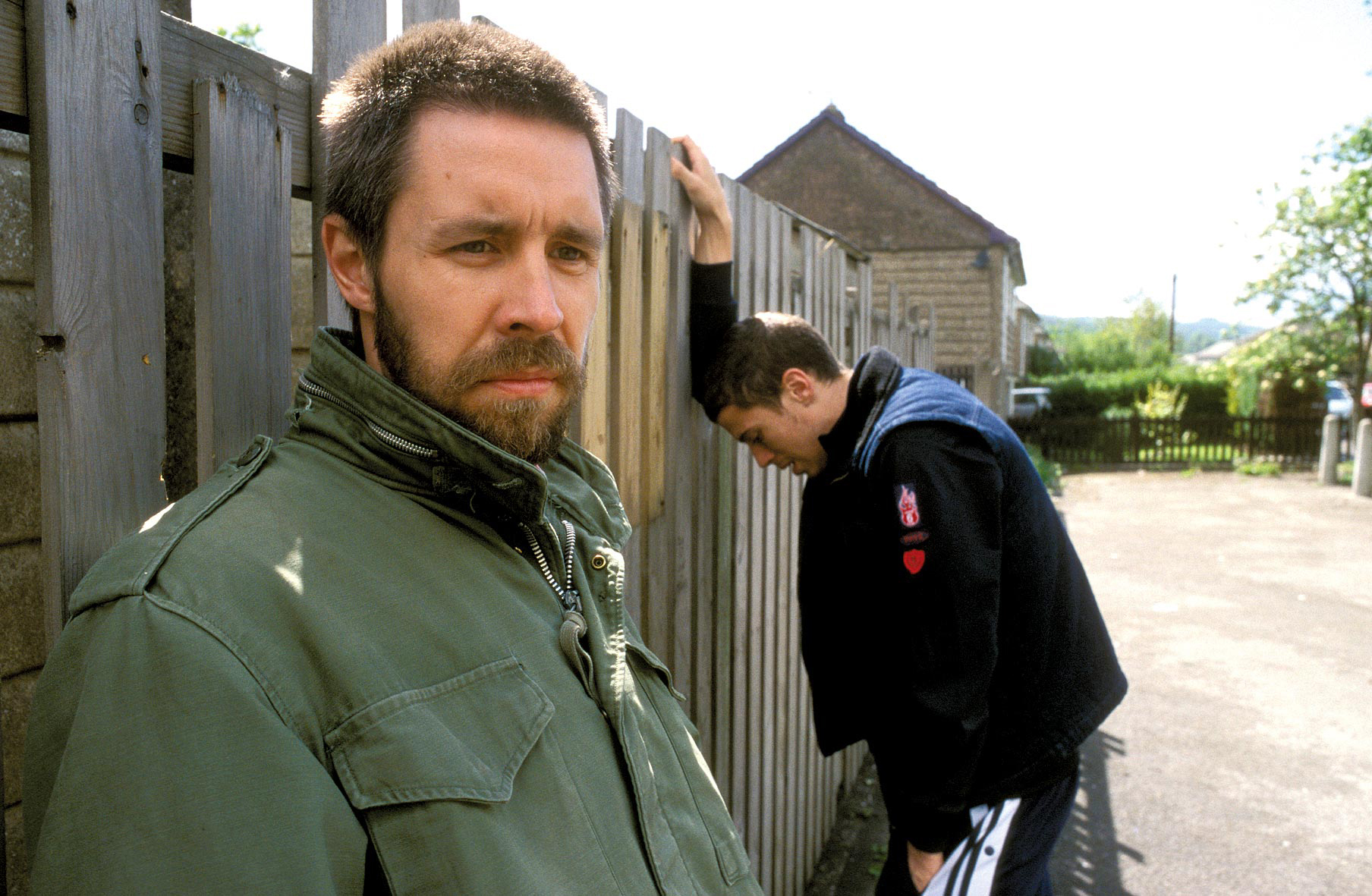 Meadows also effectively uses flashbacks -- cinematically set off with grainy black and white film -- to show the cruel treatment that Anthony suffers at the hands of the local gang of townies. Using flashbacks is always risky in that they can disrupt the narrative flow of a movie -- certainly not the case in this film. Meadows weaves them into the story seamlessly. In fact, it's only through the flashbacks that you can have a full appreciation for Richard's anger and really begin to sympathize with him. One other admirable aspect (I can't really call it a "technique") of
Dead Man's Shoes
 is its realism. The lighting, camera angles, people, dialogue are all startlingly true to life. To be sure, the dialogue is well-written, but there are no unnaturally profound soliloquys or glib one-liners. This realism lets you stew in Richard's thought process without any artificial distractions. (*American viewer note: It was an enjoyable challenge trying to decipher the characters' small-town Northern England accents.) The film's realism also allows some of the more brutal scenes to stand out without ending up cartoonish or Hollywood. Indeed, it's this brutality that will stay with you long after the final credits have rolled. Simply put, Meadows displays masterful control over his technique to effectively tell this story without letting it take over or distract the viewer.
Dead Man's Shoes
 shines in many areas of filmmaking, but the one that stands out the most is the acting. Paddy Considine gives a remarkable performance as Richard. Considine's treatment of a man whose sole goal in life is vengeance sets this film apart from many other revenge films. His depth and capacity to love are revealed in his interactions with Anthony. However, his brutality and psychosis are also perfectly captured in his violent methods of delivering justice. Considine channels both this love and anger with a balance that is rarely seen in performances. Toby Kebbell also plays Anthony very effectively without falling prey to the many pitfalls of actors trying to portray mentally challenged people. These two characters -- expertly played by two fine actors -- give
Dead Man's Shoes
the strong support it requires. I wholeheartedly recommend this film to anyone. I will qualify this recommendation by saying 
Dead Man's Shoes
 is certainly not for the squeamish. When you sit down to watch it, know that you are not in for a casual viewing experience. Within the first few frames of the movie, you will be in the hands of a daring filmmaker who is determined to shock and challenge your beliefs to the core. So in case you missed it, now you know.
GRADE: 9.5/10
Images via: Optimum Releasing