On the Road with 'Tour de Tonka' -- Part 1
Posted by Robert Grafsgaard on Tuesday, August 19, 2014 at 12:00 AM
By Robert Grafsgaard / August 19, 2014
Comment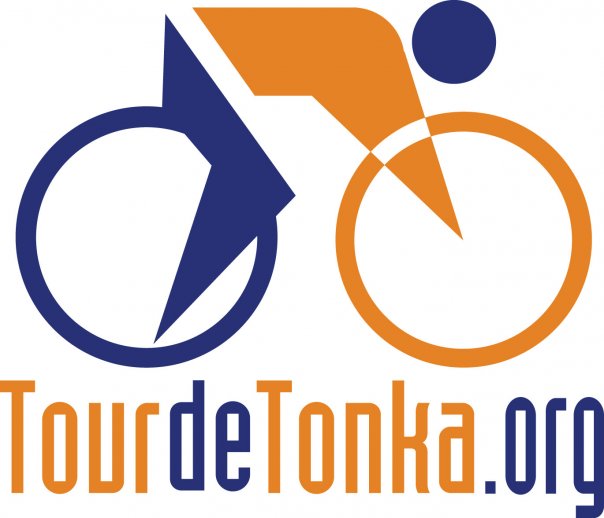 Today's article is the first in a short series that will profile the local, annual bicycle ride, Tour de Tonka. Be sure to check back in the coming weeks for a personal account of a Tour de Tonka volunteer and an interview with Minnetonka Pubic Schools' Executive Director of Community Education and Tour de Tonka creator, Tim Litfin.
By 6 a.m. Saturday August 2, a throng of hundreds of riders had already corralled their bicycles near the Tour de Tonka starting line at Minnetonka High School; by 7 a.m. there would be nearly three thousand. After some opening remarks and a brief wedding ceremony atop the makeshift bannered façade designating both the start and finish lines, the 100-mile riders pedaled off at 7:30 a.m. on their circuitous route through the far Minneapolis western suburbs and back again. Deliberately and emphatically billed by the Minnetonka Public Schools District of Community Education as a ride, not a race, the annual Tour de Tonka now offers participants six distance choices every first Saturday of August – 16, 26, 44, 52, 67, and 100 mile rides. Participants are encouraged to view the ride as a personal challenge and opportunity to ride with friends, family, and fellow cycling groups and members in a well-organized event while taking in the beautiful wetlands of the Lake Minnetonka area, the bucolic abundance of the southwestern suburbs, and the unique character of small Minnesota towns. In addition to the pleasure and challenge of the ride itself, Tour de Tonka participants also make a positive impact on those in need in their local community: since its inception, Tour de Tonka has partnered with the
Intercongregational Communities Association (ICA) Food Shelf
. A portion of each rider's registration fee for the Tour is donated to the ICA Food Shelf, and riders are encouraged to bring nonperishable food items or make a money donation on or before the day of the ride. So far the Tour de Tonka has helped the ICA Food Shelf raise more than $25,000 in the last seven years.
Check back with Minnesota Connected next week for an in-depth personal account for a day in the life of one Tour de Tonka volunteer in preparation and on ride day.
Image via: Tour de Tonka