One of the Best Relievers in Twins' History Departs -- Goodbye Matt Guerrier
Posted by Jeff Schwenn on Friday, July 25, 2014 at 12:00 AM
By Jeff Schwenn / July 25, 2014
Comment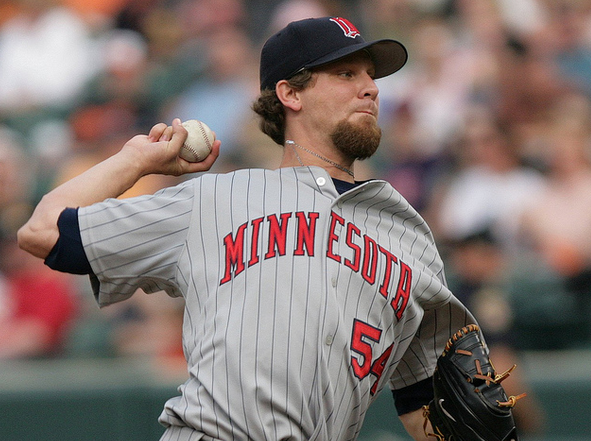 Matt Guerrier was designated for assignment last week by the Minnesota Twins. This means your services are no longer needed. When you're nearly 36-years-old, have been on three teams in one calendar year, and you pitch middle relief, you wake up each day knowing this could be the last day you put on the uniform. That's part of the business.
Pitching middle relief is a thankless job in baseball, you don't get many wins, you certainly don't get saves, you just eat innings until the higher priced hurlers make their way into the game or you just pitch to save the arms of other relief pitchers. Matt Guerrier pitched exactly 500 innings for the Minnesota Twins during his career with 488 of those innings in relief. Only Eddie Guardado and Rick Aguilera have pitched more. If you were to list the top ten relievers in Minnesota Twins history, Matt Guerrier would be a firm #10 on that list behind, in no particular order: Al Worthington, Ron Perranoski, Mike Marshall, Bill Campbell, Jeff Reardon, Rick Aguilera, Eddie Guardado, Joe Nathan, and Glen Perkins.
Guerrier's 3.40 ERA and 1.25 WHIP in his eight seasons with the Twins are impressive. He was never a guy who dominated hitters, but he seemed to know what he was doing on the mound. You felt he'd make the pitch to get out of a jam and that's what a professional pitcher does. Opposing hitters hit about .240 off Guerrier during his time with the Twins and Ron Gardenhire relied heavily on him during the 2008 and 2009 seasons when Guerrier led the American League in appearances both years.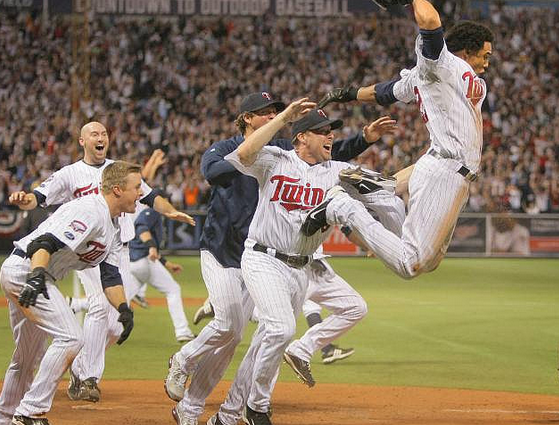 In 2009, he was key coming out the bullpen as the Twins went on their charge to take the Tigers to Game 163 and an eventual Central Division Championship. With runners in scoring position that memorable season, batters hit just .176/.250/.211 off Guerrier. With men on base he was even better holding hitters to a minuscule .155 batting average in 143 plate appearances.
Guerrier's workmanlike efforts on the mound got consistent results, but successes in middle relief are quickly forgotten by fans. That's reality for Matt Guerrier, one of the best middle relievers in Twins history.
Photos by:
Keith Allison
--
Michael Donovan