One Sweet Holiday - 'National Donut Day'
Posted by Rebecca Mariscal on Friday, June 6, 2014 at 12:00 AM
By Rebecca Mariscal / June 6, 2014
Comment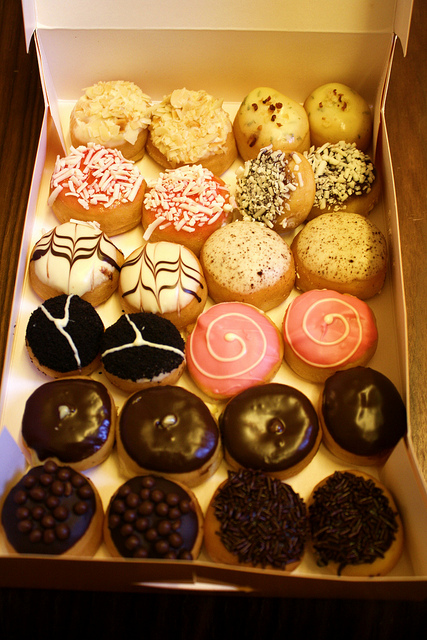 It's time for the best holiday of the summer. Step aside Fourth of July and Memorial Day, it's
National Donut Day
. This sweet holiday is celebrated on the first Friday of June. Though it may seem like a silly day created as an excuse to indulge ourselves in the tasty circles (But really, who needs an excuse?), National Donut Day actually was started back in 1938 by the
Salvation Army
as a way to raise funds and awareness during the Great Depression. The days also honors the brave men and women who served those who served in World War I. These members of the Salvation Army provided doughnuts to men stationed overseas as a way to lift their spirits and give them a connection to home. Today, the Salvation Army continues to use Donut Day as a fundraiser. So where should you go to celebrate? Though you could get a doughnut at any old gas station or grocery store, a holiday such as this requires something a little fancier. Check out one of the many doughnut shops in the Twin Cities: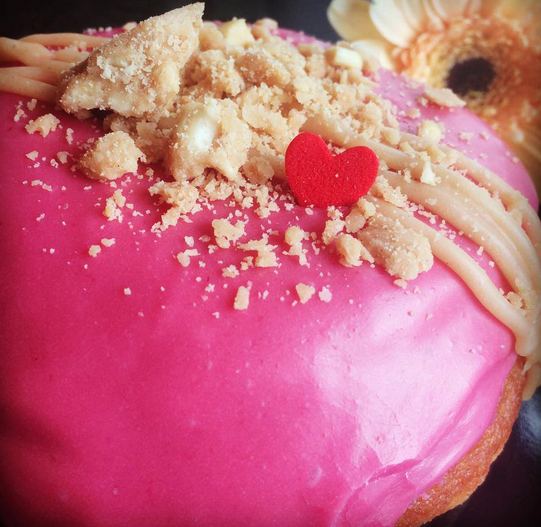 Glam Doll Donuts
- This shop ranked in USA Today's Top Ten Doughnut Shops in the U.S. and CityPages Best Doughnuts in Minneapolis 2013. They feature a unique and creative menu of doughnut creations. Why go for a simple glaze when you can have anything from the "Chart Topper" with peanut butter and Sriracha to their lemon and cherry "Outlaw."
Mojo Monkey Donuts
- These doughnuts are made from scratch every morning. This shop gives you lots of options with a variety of toppings. Choose from a classic glaze or root beer icing or even pistachios.
YoYo Donuts
- YoYo Donuts was one of the first specialty doughnut shops in the Twin Cities. This spot has even received national exposure, winning Food Network's 'Donut Showdown' -- they also partner with the Salvation Army and are giving away one free donut today (But who can eat just one?). The shop features classics like old-fashioned glaze and chocolate long johns, as well as new ways to mix it up like "Dirt and Worms." Several chain shops around the country, such as Dunkin' Donuts and Krispy Kreme, are offering free doughnuts to their customers. Unfortunately for us, it'd be quite a drive to make it to one of these. I guess we just have to hope Dunkin' Donuts will have at least one of the 50 new stores
it plans
to build in Minnesota up and running in time for next year. Image via:
Luke Lienau -- Glam Doll Donuts