'One Yoga' -- A Calm Place
Posted by Rebecca Mariscal on Monday, August 4, 2014 at 12:00 AM
By Rebecca Mariscal / August 4, 2014
Comment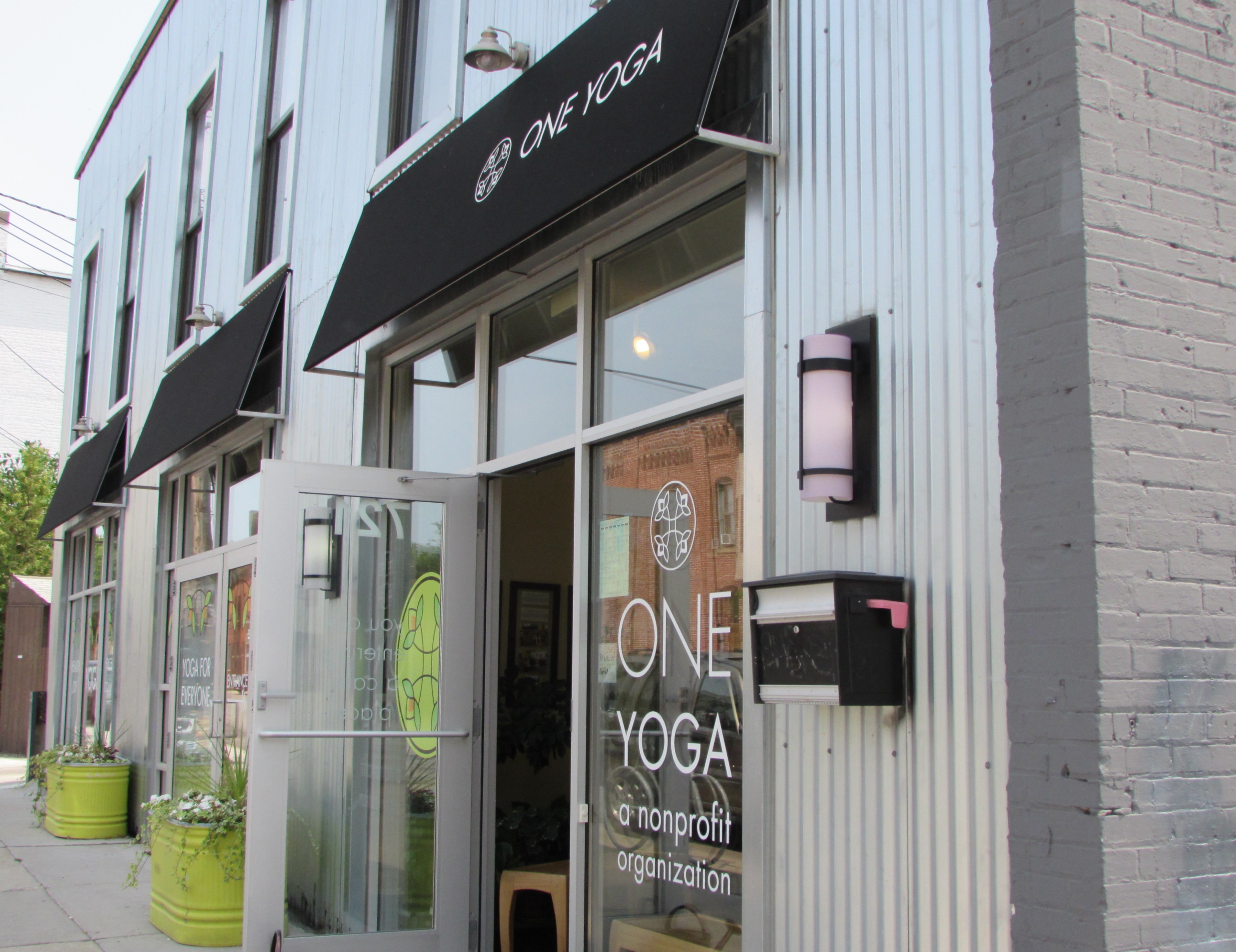 The writing on the front door of
One Yoga
says, "You are entering a calm place." Sitting in a comfy chair with bare feet and the breeze blowing through the front door, I felt the truth of those words. The studio is a welcoming environment, with an inviting lounge area where teachers, students, workers and guests feel comfortable hanging out.
"It's just the natural feel people get from us,"  teacher Pablo Charis explained. "The door's open, come on in, have some tea."
One Yoga is a place of community, and community outreach.
Back in 2005, after the original owner let go of the studio, the teachers came together to transform One Yoga into a nonprofit organization.
"The original teachers that were part of the business were all very mission-driven and mission-minded," Executive Director Susan Phillips said. "They wanted to make this space about giving people access to yoga."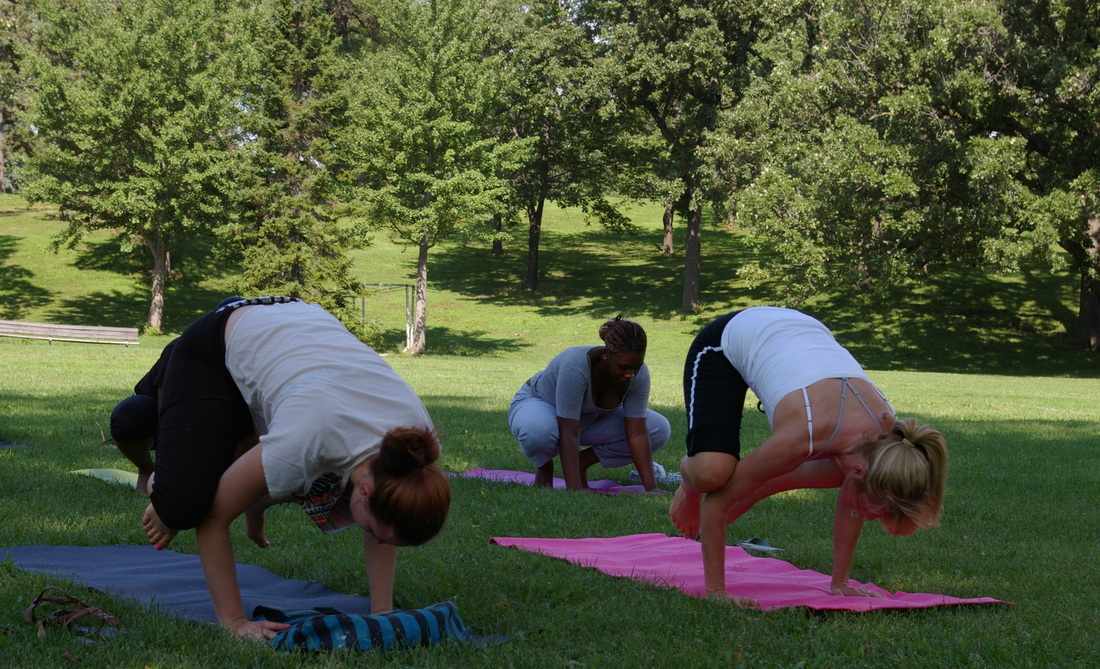 So the studio formed its outreach program,
Karma Tribe
. The program connects the studio's yoga teachers with community based organizations. Phillips explained that this allows people who would not normally have access to studio yoga to benefit from the healing and transforming power of yoga. In addition to the free outreach programs, One Yoga also provides student rates, sliding fees and work trade options within their studio. The studio hopes these efforts will bring the healing power of yoga to all who need it. In her experience, Phillip has found yoga to be especially helpful for people who have experienced trauma.
"That (yoga) is where the first layer of healing happens," Phillips explained. "What yoga gives folks is a place to breathe deeply and reconnect back to what's on the inside of them and be centered and grounded and much more resilient."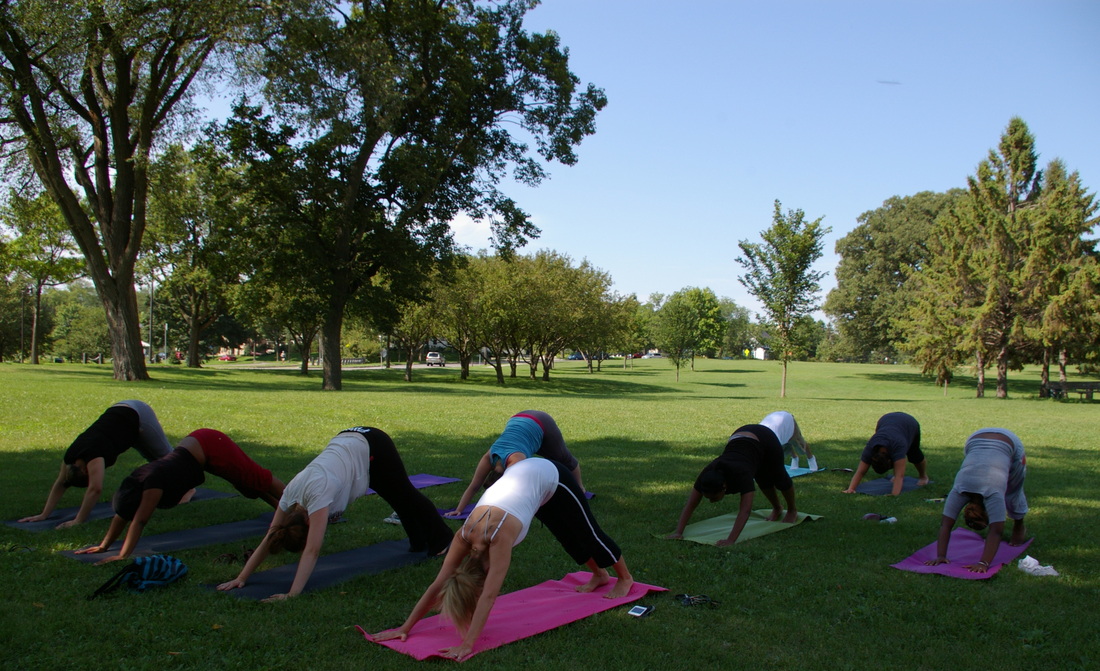 Yoga is healing even for those who have not experienced trauma, but are just dealing with the normal stress of life.
"Yoga is essentially practiced stress," Charis said. "So when you go off your mat into life, which is always stressful and never to be controlled, you can just breathe deeply and work through the situation."
In order to spread this healing practice, One Yoga offers a variety of different styles of yoga to meet the needs of all different kinds of people. You know you'll be getting the best experience possible, because together their teachers have about 175 years of experience. For those of you who are interested but have never tried yoga, Charis and Phillips have some straightforward advice:
"Do it!" they exclaimed. 
They suggest taking a beginner's class and keeping it simple. Most importantly, Phillips said, be patient and don't judge yourself. If you find yourself getting nervous, look to the door, it will remind you that your are in a "calm place." Photos via: Rebecca Mariscal -- One Yoga