Open the Cockpit Door or I'll Kill You!
Posted by Tony Randgaard on Thursday, May 26, 2016 at 12:00 AM
By Tony Randgaard / May 26, 2016
Comment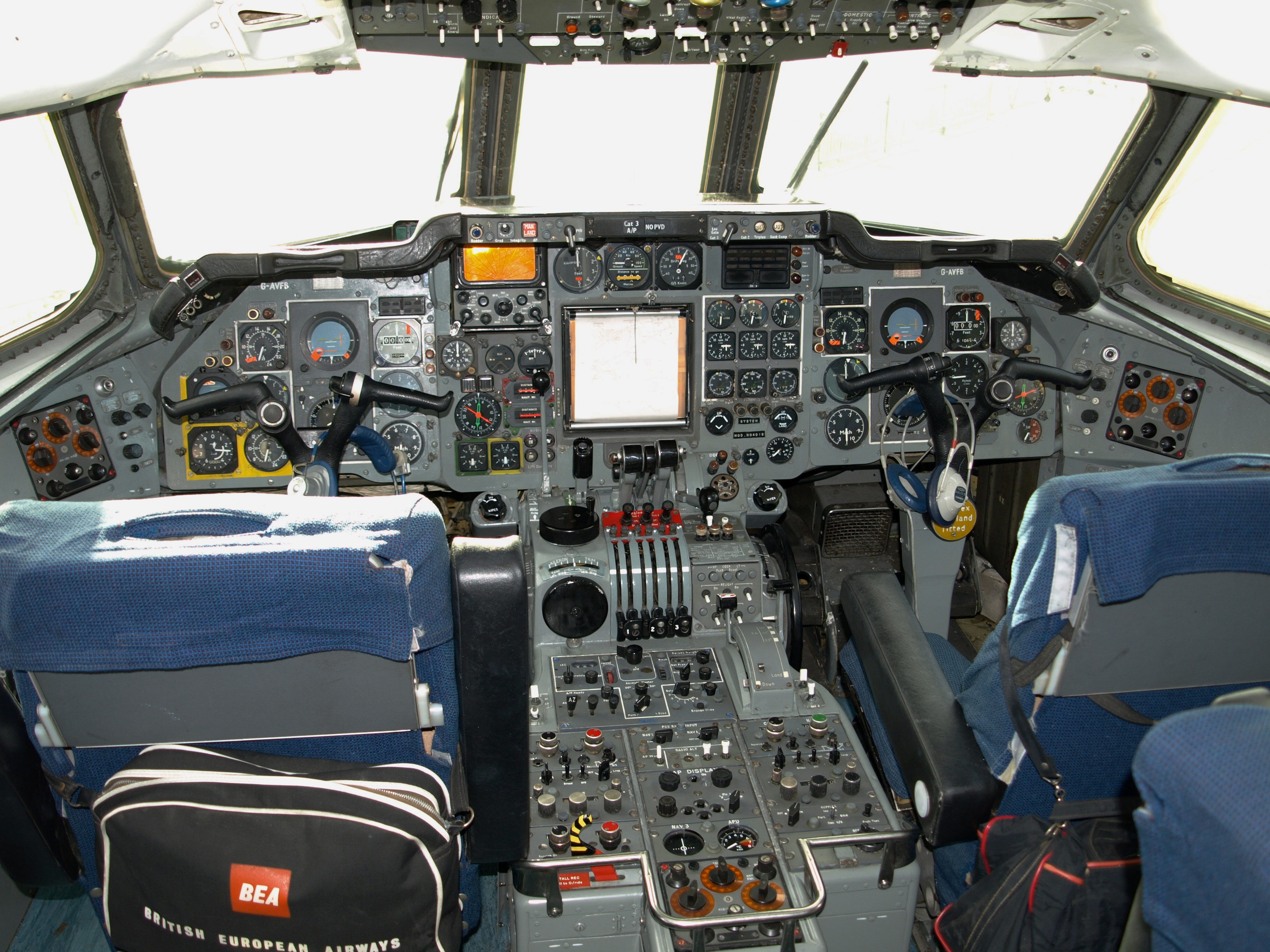 Airlines Bum Rush For Havana—No Guns at Their Heads This Time
Bouncing through First Class, Northwest Flight attendant Margaret Burt could have popped right off the silver screen as another Rachel McAdams. Or maybe a
Catch Me If You Can
stewardess with that plaid pillbox hat framing her cherubic face, and blond hair pinned up in a stylish bob. A little surprised when she offered the swarthy-looking man in the first row his Regal Imperial dinner, and he asked for aspirin instead? Later during initial descent into Miami, Burt reminded him to fasten his seat belt. Sure, that could occasionally irritate a passenger but she was stunned when he responded by pulling out a 38 caliber revolver and clutched her arm! With a burst of adrenalin, she broke free and raced toward the back galleys to warn the pilots on the intercom. The passenger Mario Velasquez, leaped up and chased after her. He didn't have to go far, finding two other flight attendants seated in row six. There he grabbed flight attendant Nancy Lee Stevenson and thrust the gun against her head yelling:
"Open the (cockpit) door or I'll kill you! I'll shoot the lock off."
Velasquez pulled her forward to the cockpit door where he pounded heavily against it. Captain Richard Simonson and Second Officer Kenneth Warras could hear the threat outside and knew they had to open the door or risk injury to the cabin crew. On the other side, Stevenson's cockpit key had been retrieved and the door was opened. Velasquez rushed in with the gun aimed at the pilots shouting: "Go to Cuba! Go to Havana!" First Officer Richard Conrad told Robert DuBert of the NWA History Centre that he was looking down the barrel of the gun and could see rounds in the cylinder. The hammer was cocked and he was very worried that the gun would go off accidentally. Moreover, the distraught, homesick Velasquez had more shells in his pocket and reiterated that he would kill them all. Captain Simonson quickly changed plans and advised Miami Air Traffic Control: "Make that Havana." Soon the pilots discovered they had no navigational charts for Havana and were steering for Cuba by the seat-of-their-pants and the Florida Keys below. A radio call to nearby jets uncovered the radio frequency for Havana Approach Control. To assist the waylaid jet, the Jose Marti International Airport tower agreed to turn their runway lights to full power and at 8:18 p.m. on July 1, 1968 Northwest Airlines Flight 714 became the first Boeing 727 to ever land in Cuba. After arrival, Warras lowered the rear air stairs and soldiers came on board and detained the hijacker.
Golden Age of Hijackings
When the U.S. severed diplomatic ties with Cuba in 1961 to combat the rise of Fidel Castro's regime, air travel between the two countries became a one way street. Cubans seeking exile in the U.S. were able to apply for regular Freedom Flights out of Havana—but the U.S. offered no similar route back. Within a few months of the Northwest Airlines hijacking, the trickle of aircraft being hijacked by dissidents, homesick Cubans and criminals became a gusher. Amazingly, airports of that era had no technology that could distinguish a gun or knife during security screening. And those dreaming of idyllic living in Castro's new egalitarian state—quickly took notice. In January 1969, there were 11 hijackings in all. Saturday January 11th made headlines with two hijacked jets arriving Havana on the same day. One has to wonder if the aircraft had to wait for an open gate? The second arrival of that day was a United jet hijacked from Jacksonville, Florida. As the jet approached Havana, the hijacker took the pilot's radio and advised Havana Approach to: "Tell Fidel that Red is coming."
The hijacking of Eastern Airlines Flight 7 from Newark was the 12th of the new year and was important because one of America's most recognizable stars, Allen Funt of 'Candid Camera'- was on board. His hit show on CBS was the forerunner to "Punk'd" breaking new ground with the concept of intricately planned, public practical jokes. When his unsuspecting participants had been thoroughly roasted, Funt would emerge from behind the scenes and comfort them by saying: "Smile You're On Candid Camera." Funt was sitting in the back of the Eastern cabin with his small children when a hijacker emerged with a ten inch knife and held it menacingly against the neck of one of the flight attendants. Instead of cooperating with the developing threat, passengers in the back noticed Funt and milled over to congratulate him on the exciting prank. Many would not believe the unfortunate truth until they had flown over the Florida Keys and were making final approach into Havana. Funt was soon the guest of Fidel Castro during his diversion and his celebrity paid dividends. As was the regular procedure, the Eastern passengers boarded dilapidated busses and were driven through the 'nicer' parts of Havana before arriving at the Varadero Airport, ninety miles away. Unlike most kidnapped travelers, he did not have to stay overnight in the cold, Spartan barracks there. Funt departed back to Miami only five hours later.
New Gold Rush for Havana Routes
In March of this year, more than a dozen airlines made their cases and filed for new Cuban route authorities. Cuba has opened up 110 slots to ten airports across the country but the keen demand is for the prized 20 daily slots to and from Havana. (Each slot is normally used for one round trip.) The Department of Transportation is expected to award the routes based on 'maximum public benefit'—by this summer. Hometown Sun Country Airlines bid for twice weekly flights between MSP and Havana as well as an additional one-stop MSP flight via Fort Myers. Dominant MSP carrier Delta has proposed daily flights between Orlando, Miami and New York-JFK – Havana plus two daily flights between its home base in Atlanta and Havana. Motley Fool airline analyst Adam Levine-Weinberg is predicting that Sun Country will be shut out of the Havana derby because of its less-than-daily bid. He believes that the public benefits that will be rewarded are for the large Cuban populations and businesses based in South Florida and to lesser extent, New York City. Further, he believes the Department of Transportation will ensure there is a wide net of geographic coverage balanced by routes awarded to low fare carriers including JetBlue, Spirit and Southwest. Weinberg predicts that American will be the big winner—securing up to four daily nonstops from its major hub in Miami. He envisions Delta picking up one daily nonstop in the same market. And finally, he believes that Delta has a very good chance of picking up daily flights from Atlanta or New York JFK.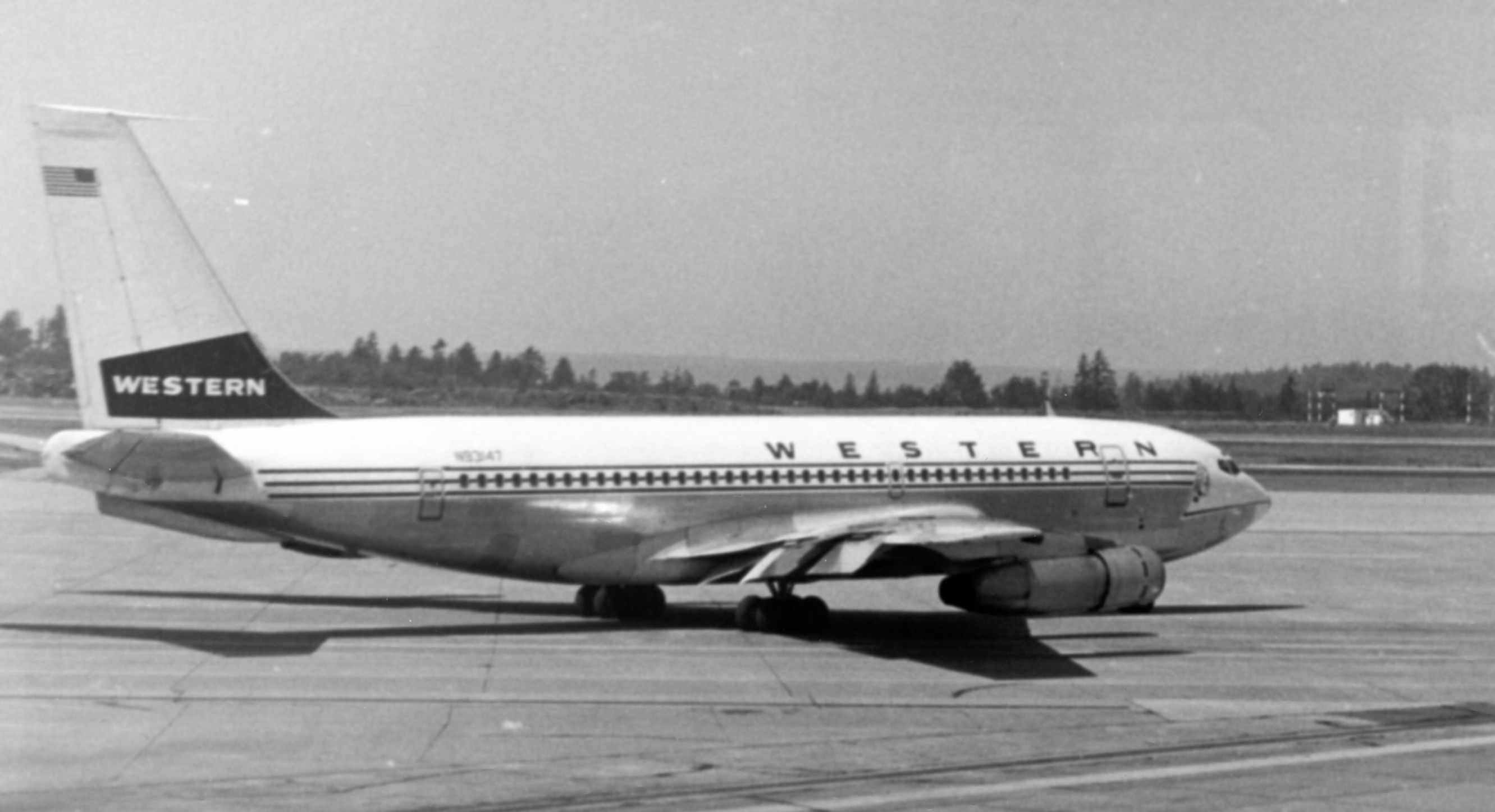 Mike Boyd is an acclaimed aviation expert and his consulting firm, Boyd International Group, has been providing analysis to airlines and airports for more than 30 years. He is blunt in describing Cuban airline traffic: "It's Southeast Florida that would have traffic and not anyplace else." He sees American Airlines filling that need and because they have the largest charter base (Miami) to Havana today, believes the airline can easily convert that traffic to new scheduled service. While Sun Country may be a dark horse for direct Havana service, all may not be lost. The carrier has also filed for seasonal service from MSP to Varadero Airport on the northwest coast and Santa Clara in central Cuba. There are many more slots being offered for the outlying Cuban airports and the lesser demand may be a great formula for Sun Country to gain access. Analyst Boyd believes that Sun Country can have success to Cuba with ad hoc tourist group movements but is less optimistic about the MSP market overall. He predicts it will be years before the market could support daily scheduled service to Cuba as a result of the lack of infrastructure and general state of disrepair in the country.
Northwest Prologue
The brave Northwest crew would be held overnight at the Havana airport- without sleep. The Cuban airport officials felt it was unsafe for the 727 jet to take off with a full load of fuel and passengers and no life rafts. Dismissing Captain Simonson's arguments, the crew and passengers were separated. Simonson was billed in U.S. dollars for fuel, airport fees, ground support and meals and permitted to depart Havana at approximately 5 a.m., arriving back in Miami at 6:35 a.m. The beleaguered crew then endured Customs and FBI questioning before the Captain managed an impromptu press conference for local media. After a few hours rest in day rooms, the crew deadheaded to Chicago O'Hare for more FBI interviews. By the time they made it back to their base in Minneapolis-St Paul later that night; their simple 3 hour tour to Miami had spiraled into a harrowing 30 hour adventure. Flight Attendant Stephenson who was forcibly dragged at gunpoint asked:
"Tell me, do I look older? I feel like I'm 40."
I Laughed While You Cried
Following the Northwest incident, the rate of hijackings would escalate alarmingly. Fifteen more in 1968 and then a record 86 hijackings in 1969. The result was that the general public became first immune to the news of sky piracy, and then quickly the regular events changed into fodder for comic relief. Lucille Ball did a skit about a suspicious bearded passenger on the Carol Burnett Show.Married to Cuban band leader Desi Arnaz, she scolded the man saying:
"If there is one thing I know sir, it's a Cuban accent!"
George Carlin added a hijacking sketch to his routine while the topic emerged as a staple of Johnny Carson's monologues. On the other hand, the aggressive hijackings were no laughing matter for flight attendants. On January 13, 1969 a Delta flight attendant had a double barrel shotgun pressed against her stomach for an extended period during a hijacking from Detroit. A week later an Eastern Airlines crew was accosted with a gun and a grenade while being skyjacked from New York. [caption id="attachment_107643" align="aligncenter" width="363"]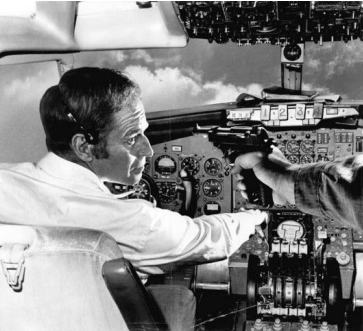 Charlton Heston in Skyjacked.[/caption] For Northwest's part, the carrier would suffer four more hijackings in the Seventies (including the infamous D.B. Cooper in 1971). The carrier maintained a flight attendant policy of full compliance with hijackers throughout the turbulent Sixties and Seventies. According to the NWA History Centre, Northwest told Newsday:
"It's the least dangerous course of action. They're told to do what they're told to do by the hijacker. If they tried judo or something, which they are not trained in anyway, they might endanger the passengers or themselves."
This pacifist approach took an unexpected turn during Northwest's last hijacking in May 1977. One hour out of Tokyo, hijacker Bruce Trayer abducted a flight attendant and pressed a razor to her throat. He demanded access to the cockpit and ordered the pilots to fly to Moscow. Another flight attendant trailing the action was ex-Marine William van Heuven. When the flight deck door was opened and the group stumbled ahead, he located the cockpit crash axe and wacked the hijacker over the head with it, incapacitating him. With that fateful blow, Northwest Airline's last skyjacking was resolved "peacefully". Two key developments helped to ease the epidemic of hijackings. With the help of the Swiss Embassy, Cuban law was amended in 1970 to make hijacking a crime. And just as importantly, three years later, effective metal detectors were introduced in U.S. airports. Fast forwarding to today. We wait with eager anticipation and root for Delta and Sun Country to win new routes and the renewed chance to prove they can bring their crews and passengers to Cuba conveniently — and safely. Photos courtesy of:
Wikipedia
 -- MGM
Retired after 31 years in marketing with United and Northwest Airlines, Tony has been published by Slant News, MinnPost, Minnesota Connected, Air Cargo News, The Forward, CNS Air Cargo Focus and the TC Daily Planet. He has won a Silver Addy award in Advertising and launched United Cargo's Friendly Skies ad campaign that is still running today.