'Orange Is the New Black' Season 2 Coming June
Posted by Alicia Waters on Tuesday, May 27, 2014 at 12:00 AM
By Alicia Waters / May 27, 2014
Comment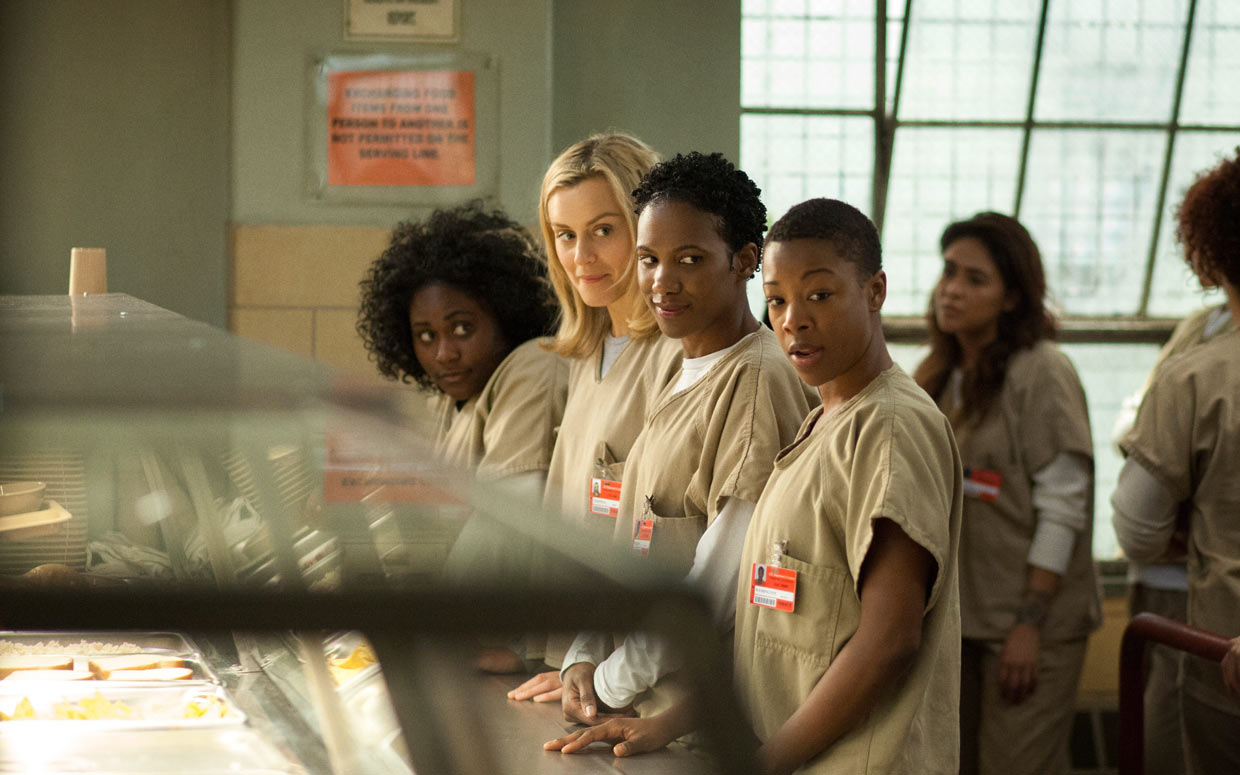 The addicting, quirky, socially-conscious dramedy
Orange Is the New Black
will be back for its second season on June 6th! What happens when a sexually confused, waspy, East Coast yuppie goes to prison? The show explores this question and so much more. We follow wide-eyed Piper Chapman, the leading lady played by Taylor Schilling, as she learns to adapt to the dangers and unexpected twists of incarceration. Through Piper, we meet characters from all walks of life: a transgender woman who committed credit card fraud to pay for her surgery, a meth addict who shoots an abortion clinic worker, and even a girl who should have been a star college athlete before she fell in with the wrong friends. It's a show about women who never imagined their mistakes would land them in prison. As they sit behind bars with their lives on pause, their worlds move on without them. The fishbowl of inmates and their dependent relationships creates story lines that are both funny and heartbreaking.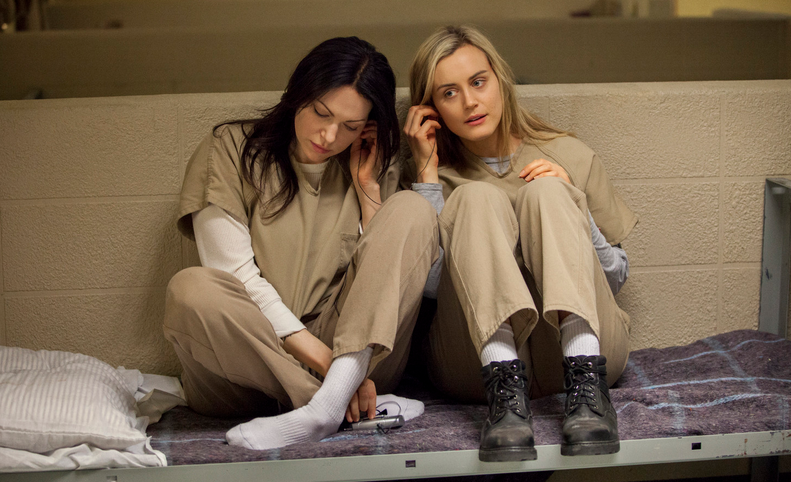 As an added bonus, the series has a serious commitment to social justice.  t passes the
Bechdel Test
with flying colors. The writers create compelling, fresh stories for many marginalized groups, such as women, people of color, and LGBT people. For anyone who has had about all they can take of the damsel-in-distress or gay best friend tropes, this show will give you hope for our culture's ability to take non-white, non-heterosexual, non-male characters seriously.
Orange Is the New Black
is my favorite new show of last year, so I'm thrilled that Netflix has picked it up for a second season. If you just can't wait any longer to dive in to season two, check out some spoilers brought to you by
The Daily Beast
. Also worth checking out is the short "Behind the Bars," on Netflix, which features interviews with the actresses of the show. June 6 is only a couple short weeks away! Photos via: Netflix