Osmo Vänskä is Back!
Posted by Erik Bergs on Friday, April 25, 2014 at 12:00 AM
By Erik Bergs / April 25, 2014
Comment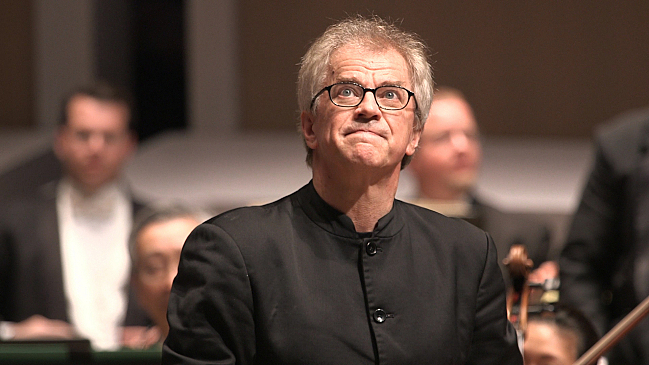 It's been two years since the Minnesota Orchestral Association's board locked out the musicians of the globally renowned Minnesota Orchestra (October 1, 2012). It has been more than a month since the orchestra's CEO Michael Henson
stepped down
(and he isn't officially out of the picture yet). Even though signs of support for the musicians have remained steadfast in front lawns across the Twin Cities, victory for anyone has seemed unlikely. But now, the hero, Osmo Vänskä, returns as music director! Vänskä 
announced
:
"I am very pleased to have this chance to rebuild the Vänskä/Minnesota Orchestra partnership, and I look forward to getting back to music-making with the players and together re-establishing our worldwide reputation for artistic excellence."
In the past ten years with Vänskä as conductor, he paved great roads for MN Orchestra, leading them to be a world renown orchestra, and even winning a grammy. Vänskä is to return as conductor starting May 1st. This long awaited moment has been
in the back of orchestra fan minds
through the entire bitter winter. The narrative gained a degree of stability as Osmo inked a two-year agreement (as we now know, a lot can happen in two years). But funding and long-term attendance are questions that will keep the remaining board (and perhaps some musicians) up at night. For some, the damage to the brand has been done; it seems almost inconceivable that the orchestra will recapture the prestige it once had. But as a wise man once told me, "With Osmo, all things are possible." As far as reminders of it go, I imagine most of those signs will evaporate with spring gardening this year, but the bumper stickers might prove to be a lingering scar. [Angie Newgren assisted with this report.] Photo via: Minnesota Public Radio