Ouch. U.S.A. Men's Hockey Falls to Canada in Sochi
Posted by Brent Lee on Friday, February 21, 2014 at 12:00 AM
By Brent Lee / February 21, 2014
Comment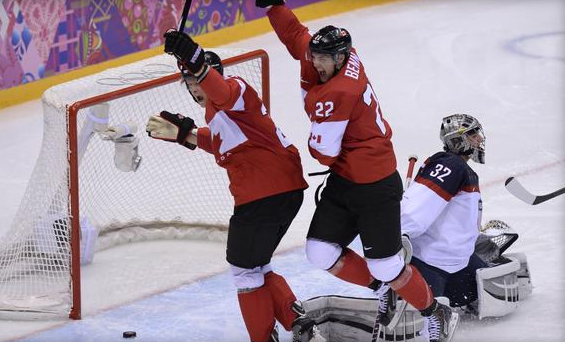 Ouch.
Hockey teams from Canada have dealt Americans their fair share of Olympic disappointment the last few times Team U.S.A. has squared off against their rivals from the north.
On February 28th, at the 2010 Vancouver Olympics, the U.S. men's hockey team thrilled us all and made us proud for three periods as they battled Canada in the gold medal game.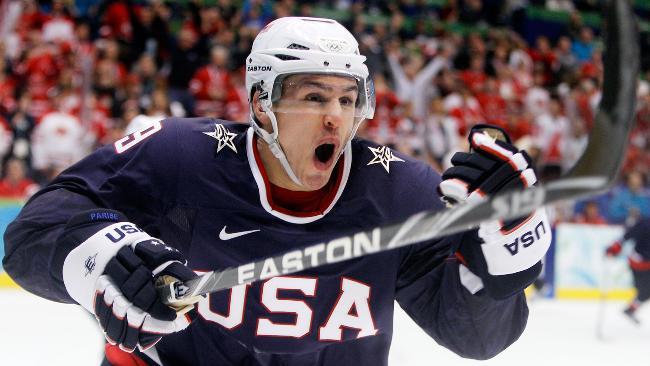 In that exciting game,
Minnesotans
had cause to cheer the loudest as Minneapolis native Zach Parise netted an equalizing goal with just 25 seconds left to knot the game up and send it to overtime. And then — in that hard-earned overtime — Canada broke our hearts, winning the game (3 - 2) on a Sidney Crosby goal, earning Canada their second straight Olympic gold medal. Ouch.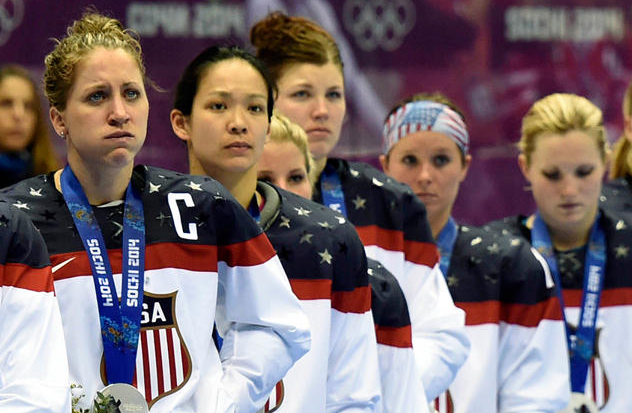 Yesterday, in Sochi, the U.S. women's team was riding a late third period lead and American fans were riding high on the prospect of our first women's hockey gold medal since 1998 (the men haven't won since 1980). Team U.S.A. was only three and a half minutes away from victory, holding a two goal lead and the red, white and blue seemed assured the top spot on the podium. And then Canada
broke our hearts
, again in overtime on goal by a Marie-Philip Poulin which gave the Canadian women a (3 - 2) win and a fourth straight Olympic gold medal. Ouch. Again. Unlike those last two bitter memories, today's game was not for gold, it involved no extra overtime session, and the score was not (3 - 2).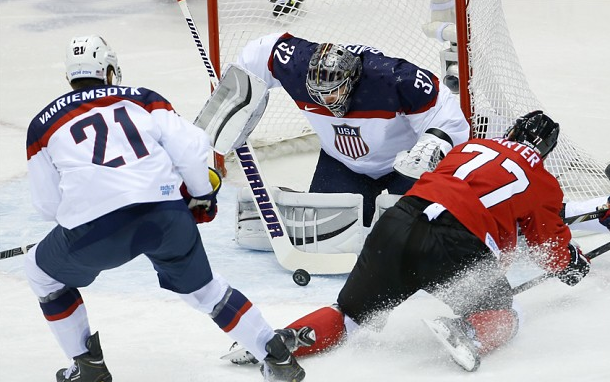 Despite those deviating details and circumstances, the results of Team USA's semifinal game against Canada left hopeful American hockey fans feeling not-so-much red or white, but plenty blue. The game stayed competitive throughout all three periods, but the Canadians outplayed the Americans en route to a (1 - 0) victory, moving on to play Sweden on Sunday for a shot at winning their second straight — and ninth overall — zOlympic gold medal in men's ice hockey. Ouch. That stings. Team USA will play Finland tomorrow in the bronze medal game at 9 am CST. Photos via: Getty Images and Associated Press