Our Relationship With Food and Getting Children "Into the Mix"
Posted by Deanna Olson on Thursday, April 6, 2017 at 12:00 AM
By Deanna Olson / April 6, 2017
Comment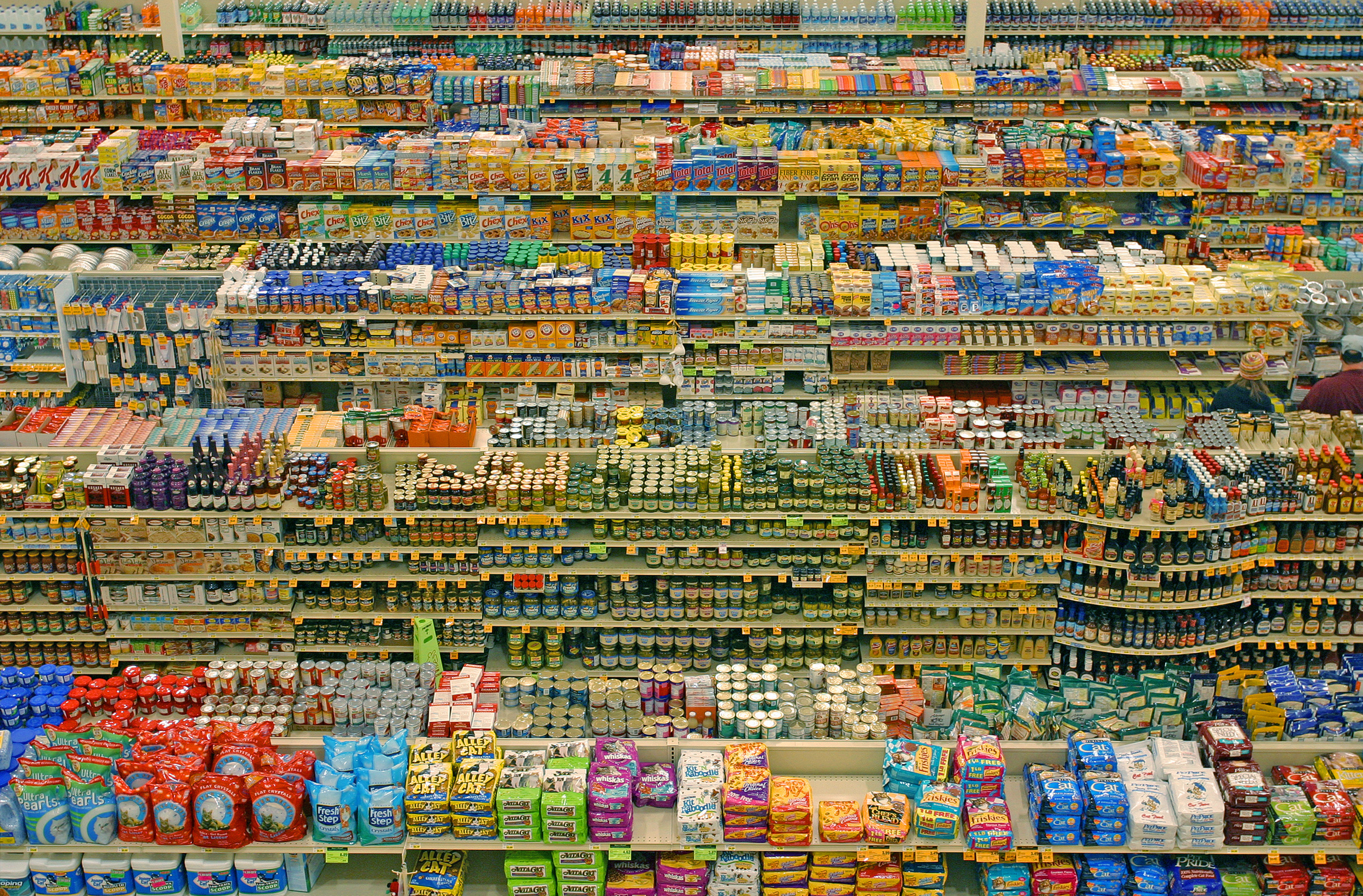 The Food Connection
A common factor of the American food system has been the industry that surrounds a food item and its production. While other countries have been influenced through the progression of mass production, America has also been influenced and has experienced a shift in their food relationships. In the past, Americans farmed locally and had a close relationship to the production and consumption of their food items. Now, during the industrial economy of mass production, Americans and other global producers do not hold this close relationship to the production practices associated to their food. This food market industry has transformed whole foods into processed meals, forcing consumers to judge their selections according to brands and add campaigns projected through social media. Local communities and farmers have responded to this food market system through educating consumers about their "Food Connection."
How can we determine our Food Connection?
Our "Food Connection" can be determined through our daily food consumption and buying practices. Do you buy or grow your own food? Growing your own food is the ultimate connection one can have to the food they consume. If you are unable to grow your own food items consider buying fresh and local commodities from local farmers and co-ops. This will allow you interact with the growers and know their location and production practices. When you purchase food, are you purchasing from suppliers who believe in sustainable practices? There are many ways to purchase fresh, whole foods. Many communities offer both small and large scale purchasing options. Local food co-ops provide farm-fresh foods from local farmers with the additional opportunity of bulk purchasing. Fresh and bulk foods can be purchased cost effectively and will provide optimum nutrition in comparison to commercially processed meal options. Most food co-ops align their values with local food production and pride in their ability to educate their consumers regarding nutrition.
How much of your food is processed?
Fresh foods like fruits and vegetables provide the most complete nutrition for a balanced diet. It is important to incorporate these fresh food items into our meal planning as much as possible. The line between processed and unprocessed can be viewed differently from household to household. Processed foods are typically found in your center aisles of your local grocery and have numerous chemical-based ingredients that are atypical to your household kitchen. A general rule of thumb that can be used: The longer the ingredient list, the more processed a food is likely to be. These foods need to be processed extensively to be edible and are not found in nature. (100 Days of Food, Lisa Leake) These are important factors when making purchases that will affiliate you to the food you are consuming. Buying local, quality organic foods will begin to restore the link that is fading in our industrialized food market system.
How Can We Connect Our Children to Food in an Industrialized System?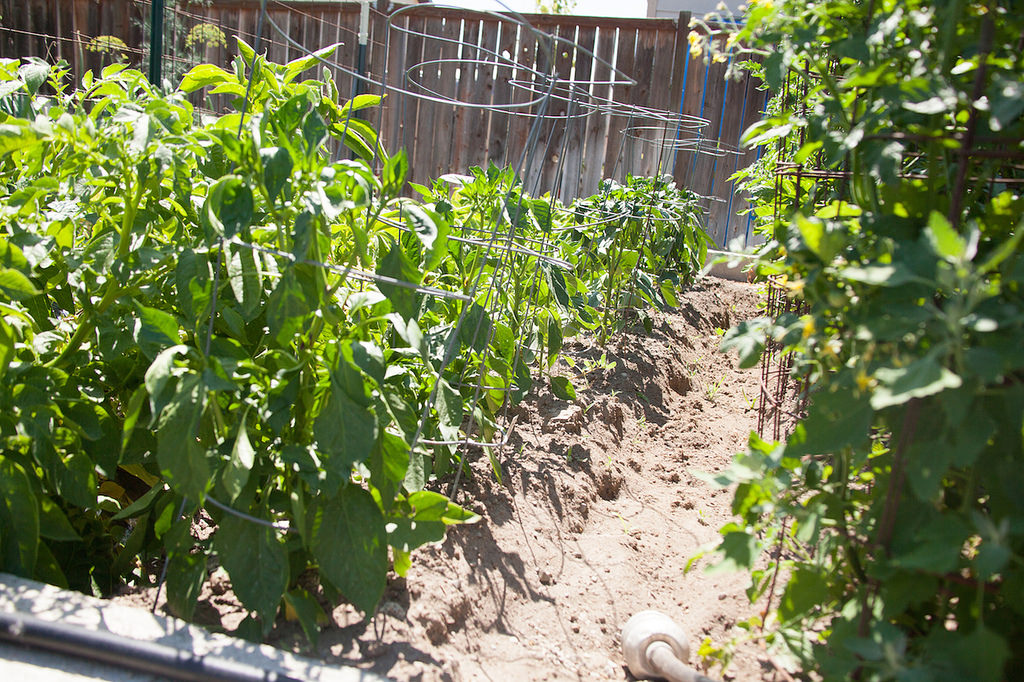 Teach how our food is grown. Bring your child or children to your local Farmer's Market. This will teach your children about who the people are growing your family's food and will also give you an opportunity to learn from local farmers in growing your own food. Start a garden to begin your journey of growing your own food. This can be a progressive step. Begin with herbs. Once you have felt success in growing smaller crops, move into larger, staple crop items. This can also be a daily activity in the growing months for you and your children. Use the garden to teach daily chore activities, such as watering, weeding, and harvesting. Sites such as Growing a Greener World and PBS Kids can give a wealth of information on this topic. Make the search fun, and include your kids!
Include children in meal preparation.
Depending on the ages of your children, this can include a wide range of assistance from helpful hands! Small children love scooping, mixing, dumping and rolling. Older children may be able to assist in chopping, grating, or putting items in the oven carefully. Give them a sense of empowerment by allowing them to be a part of making a family meal or prepare a baked good. Make food FUN! Make foods that they love! Show them how to make a food they adore without having to buy it from the store shelf. Check out the recipes for homemade mac and cheese and cheesy crackers. Each recipe can be adjusted to meet you where you are in your cooking experience and time. Don't be afraid to let the kitchen get a little messy (as it will)! Allowing our children to be a part of the whole process, preparation, meal-time and clean-up will instill the value of being connected to our food at their level.
Homemade Pasta Noodles
2 Cups of 100% Whole Wheat Organic Flour or Organic Unbleached Flour + 1 ½ Cups 4 Large Eggs 1-2 TBS Olive Oil 1 TSP Salt Mound your 2 cups of flour on your counter work space. Create a well in the center. Crack your eggs inside the well of the flour. Add your olive oil and salt. Begin to mix the eggs together inside the well and pull the flour into the well as you mix. Once you have a dough-like consistency, begin to knead and roll the mixture into a smooth ball. Once the dough is smooth, wrap in plastic wrap and let rest for ½ hour (minimum). Once you have allowed your dough to rest, you may roll the dough out with an automatic noodle press and cutter or hand roll your noodles with a rolling pin. Roll your dough until it is smooth and 1/8 inch thick. KID FUN TIP: Allow your children to take part in measuring the flour for you. This encourages skills such as counting. Mixing is also a fun task for the little ones. If you roll your noodles with a rolling pin, have your child roll the noodles for you to cut. Using a pizza cutter is the easiest way to cut noodles quickly. You can make them skinny or wide, long or short and even different shapes!
Homemade Mac and Cheese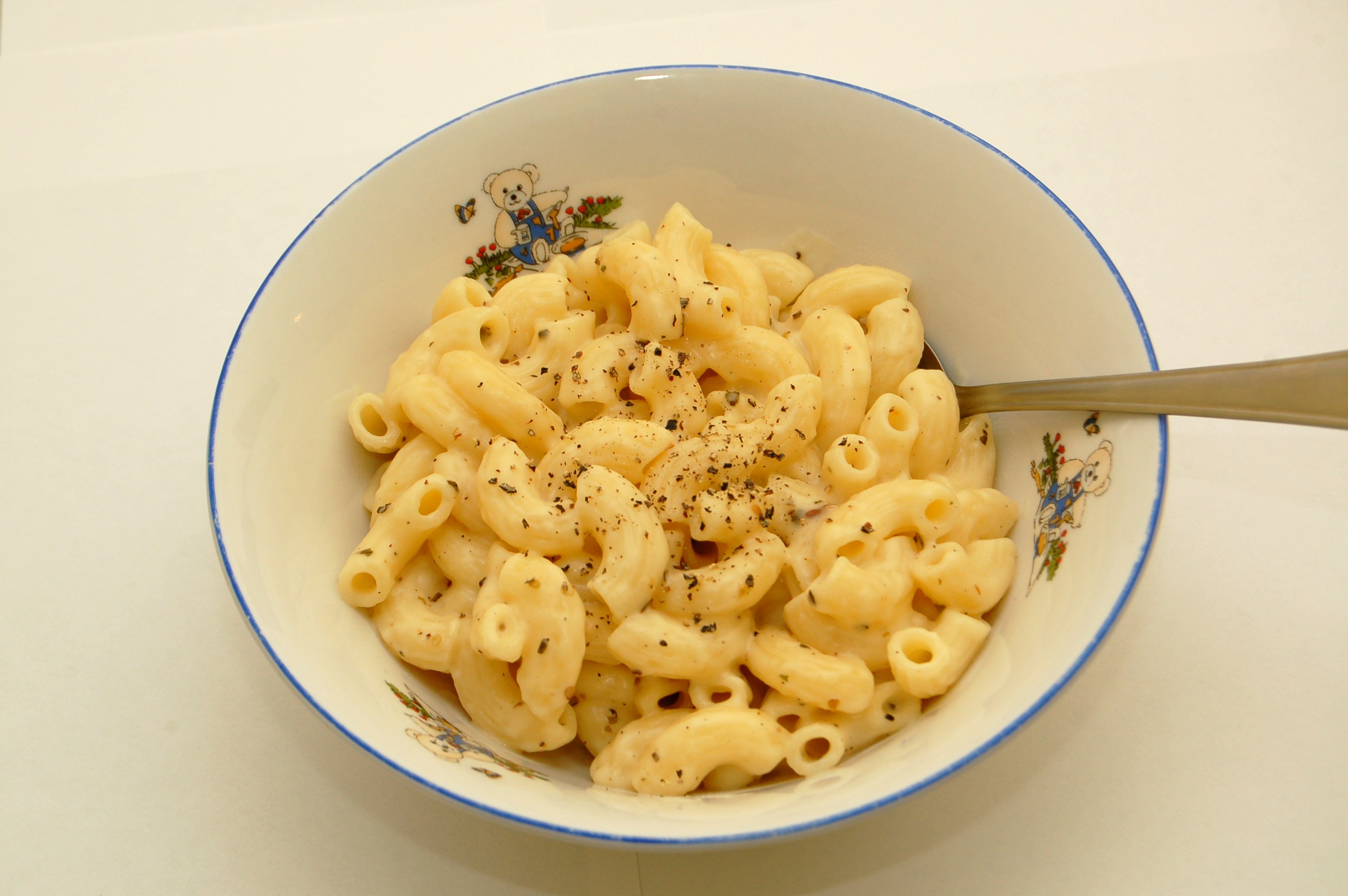 4 Cups Pasta Noodles (cooked) 2-3 Cups of Broccoli, Spinach, Peas, or Cauliflower (cooked) When you boil your noodles, add your vegetable into the boiling water for the last 3-5 minutes of the cook time for your noodles. This way you can drain your pasta and vegetables all together. 3 TBS Organic Butter 2-3 TBS Flour 1 Cup Organic Cream or Organic Whole Milk 1 ½ Cups Sharp Cheddar Cheese or Parmesan Cheese (you can also mix half and half) Heat a sauce pan over medium-high heat. Add your butter to the pan. Once your butter is melted, quickly stir in flour and stir until it becomes bubbly (you are creating a roux). Continue to stir as you add the milk. The mixture will begin to thicken. This is the base to your cheese sauce. Once you have achieved the thickness you desire, add your cheese for the flavor. Simply add your noodles and vegetables into your cheese sauce or pour your cheese onto your noodles and vegetables. You can also sauté garlic or onions in your butter before adding your flour roux. This will add additional flavor. Using 2-3 cloves of garlic and/or ½ Cup of Onion will expand the flavor! KID FUN TIP: Have your child choose their favorite vegetable for the dish and make it different each time. Broccoli, spinach, kale, peas, and cauliflower are all great vegetables to add to a kid-favorite like Mac and Cheese!
Not Your Typical Cheese-It Cracker
1½ Cups Extra-Sharp Cheddar Cheese (grated) 4 TBS (1/2 stick) Organic Butter (softened and cut into pieces) ¾ Cup 100% Whole Wheat Organic or Unbleached Organic Flour + more for dusting ½ TSP Salt ½ TSP Crushed Red Pepper Flakes 1 TBS Organic Whole Milk Preheat oven to 350°. Put everything except the milk in a food processor. Pulse the processor for five seconds at a time until the dough is in coarse crumbs (takes about 5-6 times). Add the milk and process until the dough gathers together in a ball. Roll the dough out on a floured board/counter with a rolling pin that has been floured until it is about 1/8 inch thick. Cut the dough into 1-inch squares with a sharp knife or pizza cutter (you can put a bit of flour on the blade of the knife to keep it from sticking). Use the flat end of a wooden skewer to poke a hole in the center of each cracker. Place the crackers at least ¼ inch apart on parchment paper on a baking sheet. Bake for 12 – 15 minutes until the edges are just begin to brown. Put your baking sheet on a rack and let the crackers cool completely. Store in a covered container and eat within a day or two. This recipe will make about (70) 1 inch square crackers. KID FUN TIP: Have your child help measure your flour, count out the pulse times of your food processor, roll out the dough, poke the hole in the center of each cracker, and of course EAT these delicious snack treats! Be creative with the cracker cut-outs. Use small cookie cutters to cut out your crackers. Photos courtesy of:
Wikipedia
-
Flickr
 --
Wikipedia