'Our Town' at The Lab Theatre Provides an Introspective Look at Life
Posted by Kelsey Campion on Thursday, March 27, 2014 at 12:00 AM
By Kelsey Campion / March 27, 2014
Comment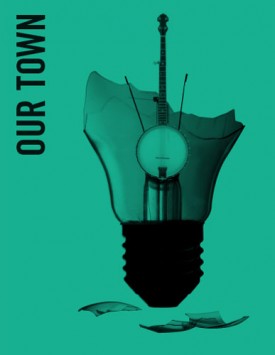 Theatre Latté Da
is currently producing the play
Our Town
at
The Lab Theatre
in the North Loop. Originally written in 1983 by American playwright Thornton Wilder, local director Peter Rothstein has transformed this decades-old performance into a modern-day conversation on life, marriage, death, and the purpose of it all. Originally written with limited use of props and the absence of music, Rothstein collaborated with brilliant music producer Denise Prosek to incorporate historically appropriate yet modern music.
Our Town
is a three-act play set in the fictional small American town of Grover's Corners — each act focuses on a diverse set of life experiences, including marriage and death.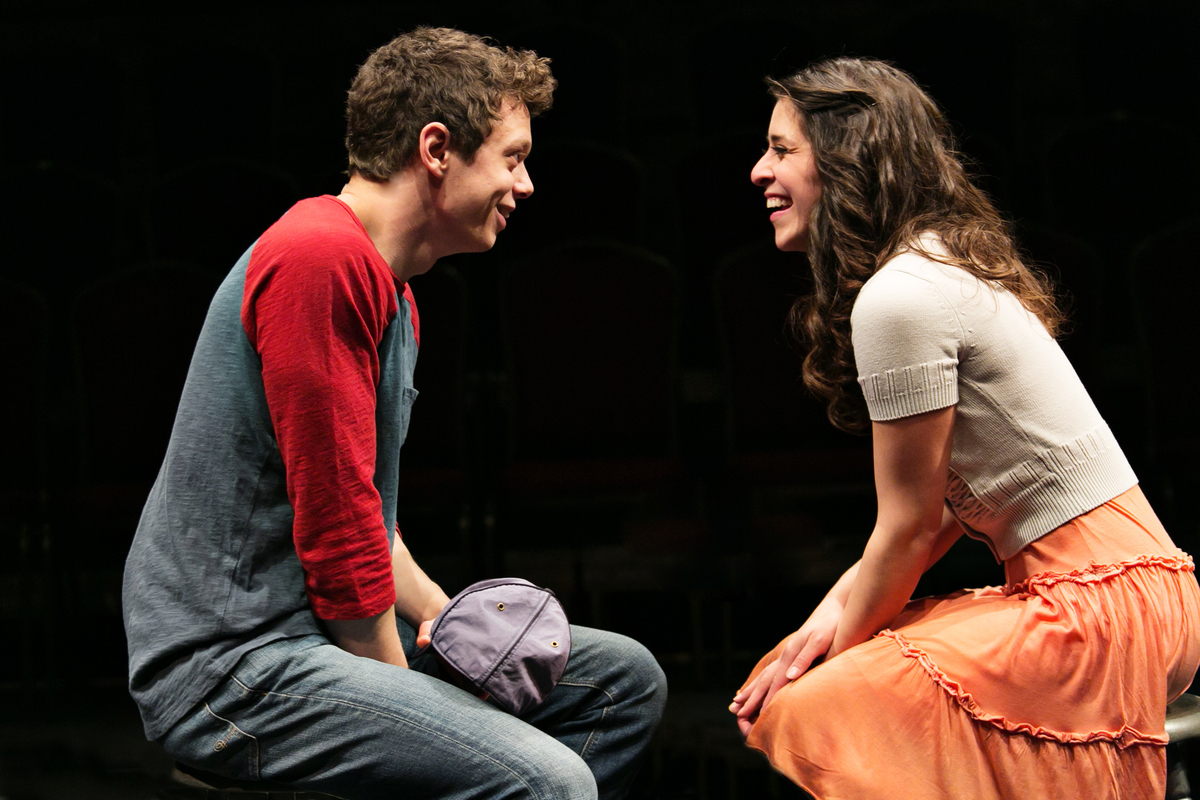 Surprisingly modern themes permeate the performance, with the final act culminating in a thought-provoking conversation on the purpose of life many will find relevant. Although the play was written many years ago, Rothstein's adaptation was amazingly modern and relatable. All of the actors were thoughtfully cast into their distinct roles and many played multiple instruments throughout the performance. The performance included musical interludes between acts, which encouraged audience members to dance in their seats. The costumes played homage to period-appropriate garments with a brilliantly modern spin. Again, minimal props were used and when actors were not on stage, they became part of the audience and utilized everyday props for additional sound effects.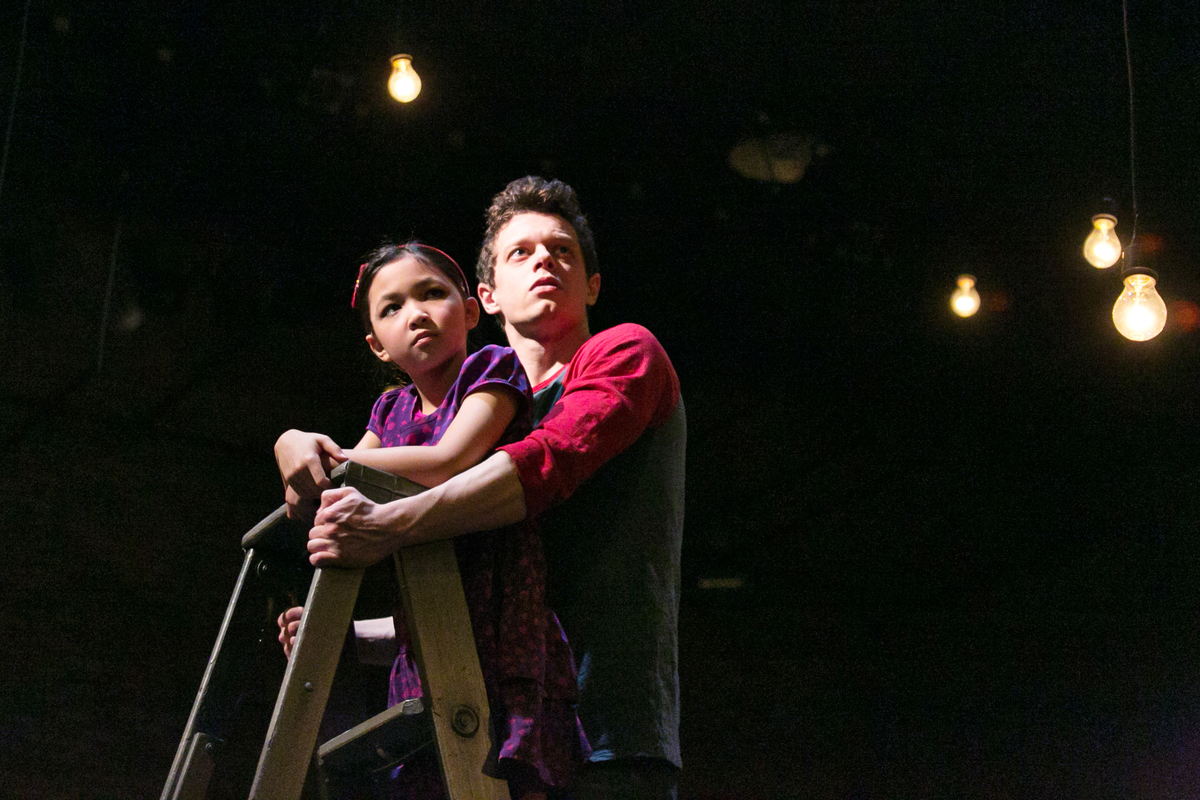 Rothstein brilliantly used the space of The Lab Theatre — more a warehouse than a traditional theatre — to allow for a 360-degree view of the performance. The "stage" was actually the floor flanked between two sets of raised seating, so audience members had a perspective unique from traditional stage-and-audience settings. Actors interacted with audience members with eye contact and conversation all while staying in character.
Our Town
was a wonderfully intimate and informal performance — it was thought-provoking, funny, and engaging. Rothstein's brilliant use of minimal props (e.g. a chair utilized as a tombstone) encouraged audience members to use their own creativity and imagination and the musical interludes inspired many people to stay in their seats during intermission.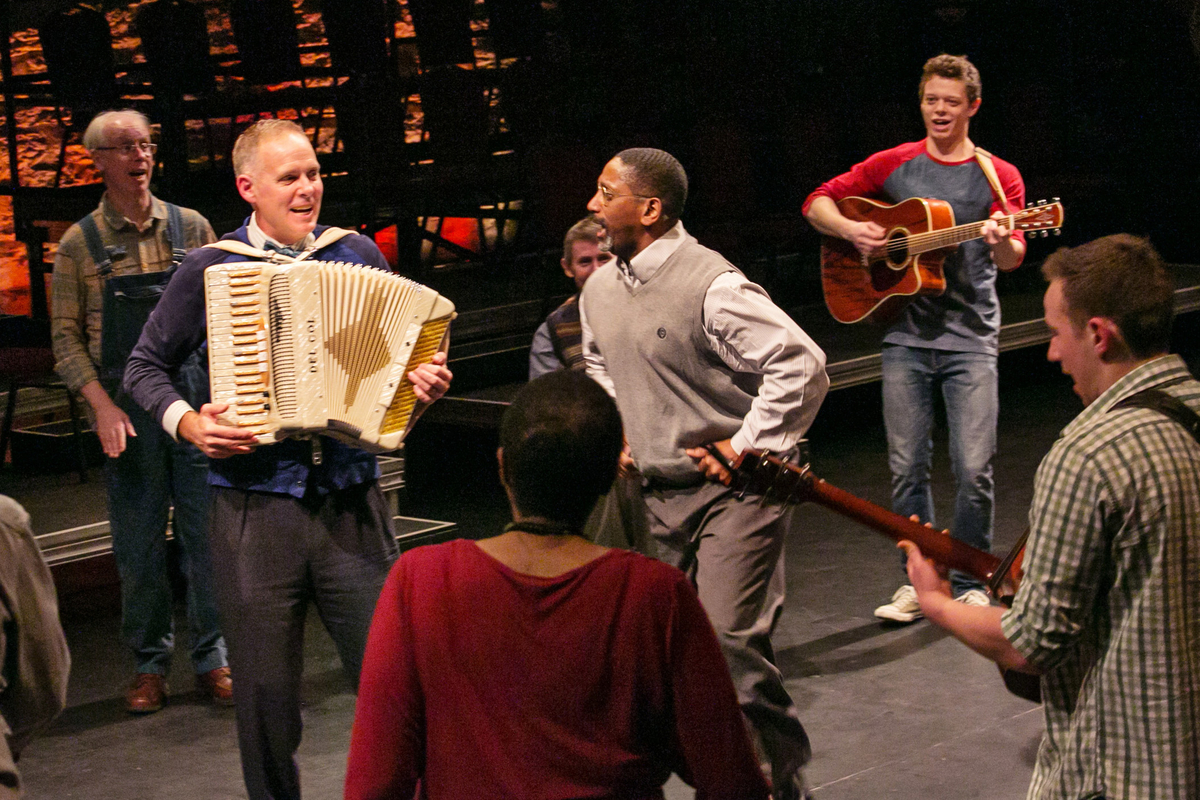 Our Town
plays through April 6th, and I highly encourage all to attend. My only warning is parking — get there in plenty of time as space is limited and the parking machine runs particularly slow. Otherwise, enjoy a night of amazingly complex performances and some of the best local theatre around. Photos via: The Lab Theater (Heidi Bohnenkamp)