Paper Hat - Connecting Artist and Customer
Posted by Rebecca Mariscal on Sunday, July 27, 2014 at 12:00 AM
By Rebecca Mariscal / July 27, 2014
Comment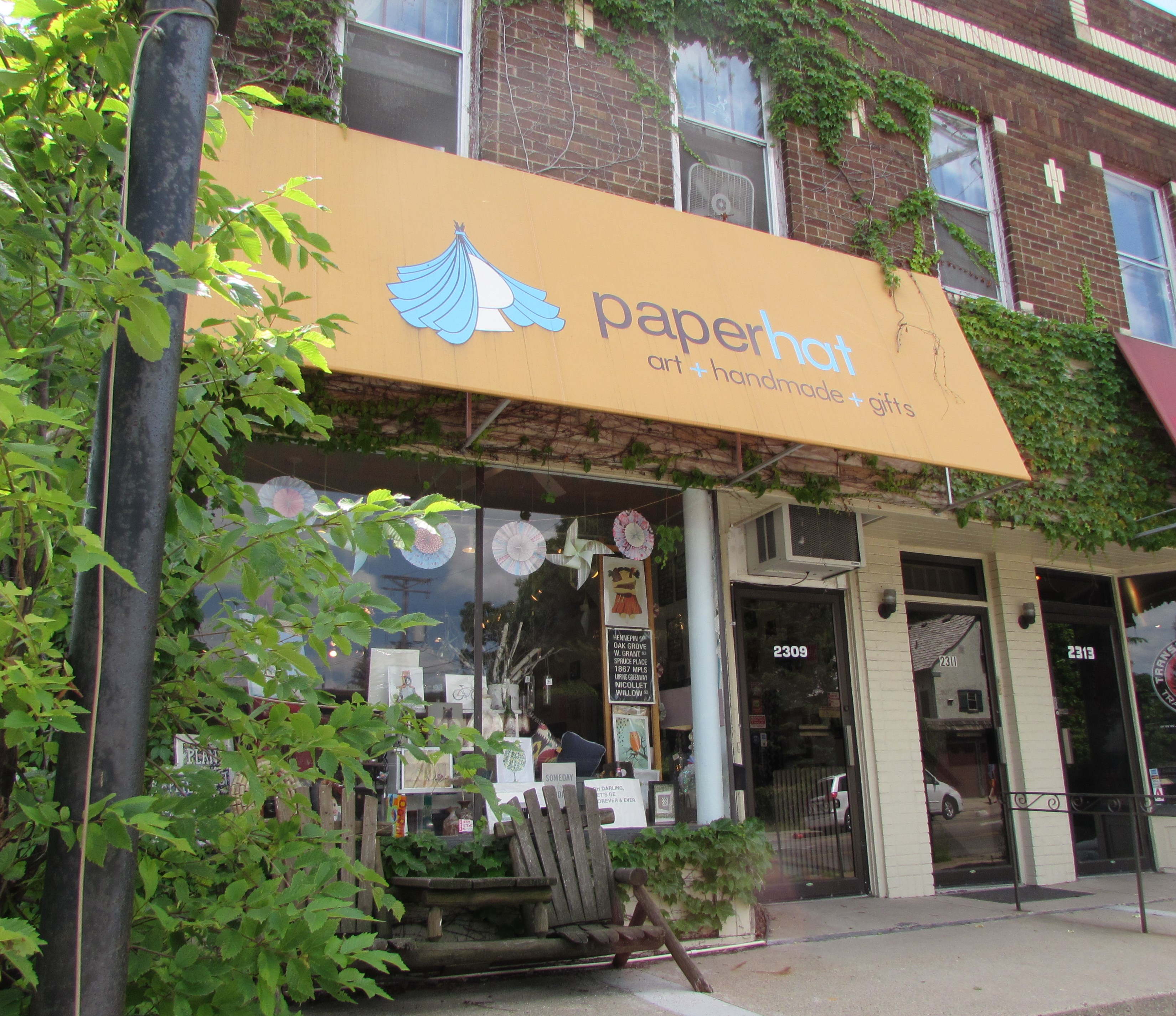 Paper Hat
is a shop I could spend all day in. It has the double whammy: adorable merchandise and friendly, helpful staff(aka, the owner Greta Norlander). I found myself circling the place twice, admiring the adorable and colorful prints, jewelry, purses and other accessories. It's more than just the merchandise that makes this store so great, it is the community Greta has created with both the artists and the customers.
It all starts with the artists.
Greta herself has a background in arts, and applies this interest to her store's merchandise and set up. Walking into the store, you can see her experience reflected in the bright colors and creative display of the artists' works. The set up allows you to take everything in all at once, and then observe each piece individually. Paper Hat features more than 150 different artists. About one-third of those are local Minnesotans, while the rest come from around the country and Canada. You won't find any "Made in China" stickers here. Those featured are small artists who create unique crafts that are made to last. Greta is familiar with all of them.
"I know where every artist is from, how they produce their work and any background about their work," she said.
Almost all of their artists' work is handmade, with only a few exceptions. These include books (which are expensive if handmade), a few bag options and Christmas decorations. When items are not handmade, they come from smaller, responsible companies that often source from artists. [caption id="attachment_274451" align="aligncenter" width="560"]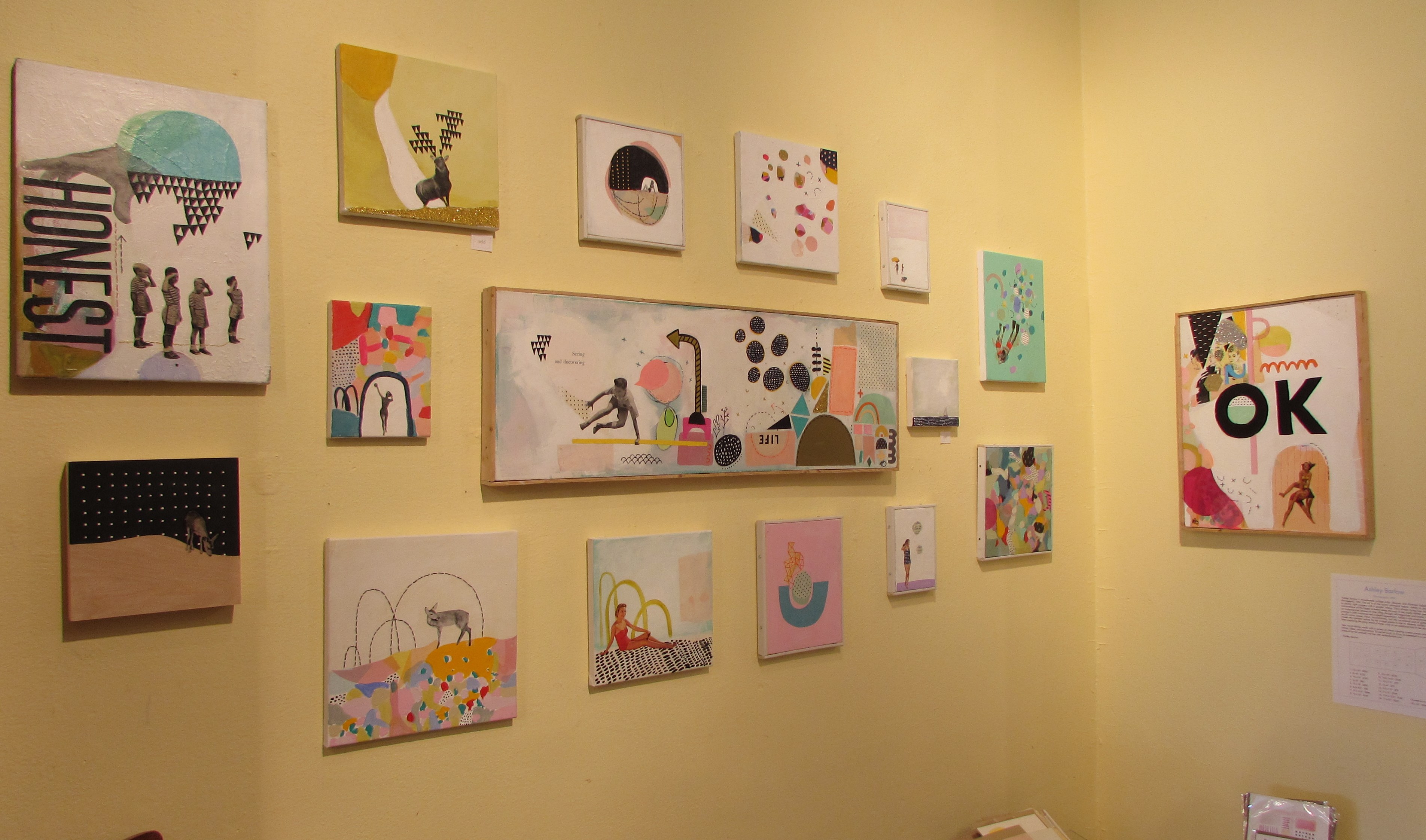 Featured Artist Ashley Barlow's work hangs in Paper Hat.[/caption] To further represent the artists in the community, Paper Hat showcases a different local artist for six weeks in its "Featured Artist" program. The artist receives a special corner for displaying their work in the shop and an opening reception at the store.
"This featured corner is a really good opportunity for local artists to show some of their more passionate work," Greta explained.
This sense of community extends to the customers.
After college, Greta worked in a string of coffee shops, giving her a strong appreciation for customer service.
"I just love people," Greta said. "That's why I started this, I like to talk to people."
Her enthusiasm shines through in her interaction with customers. She is in the store almost every day. She is friendly and open, greeting customers at the door and chatting with them as they shop.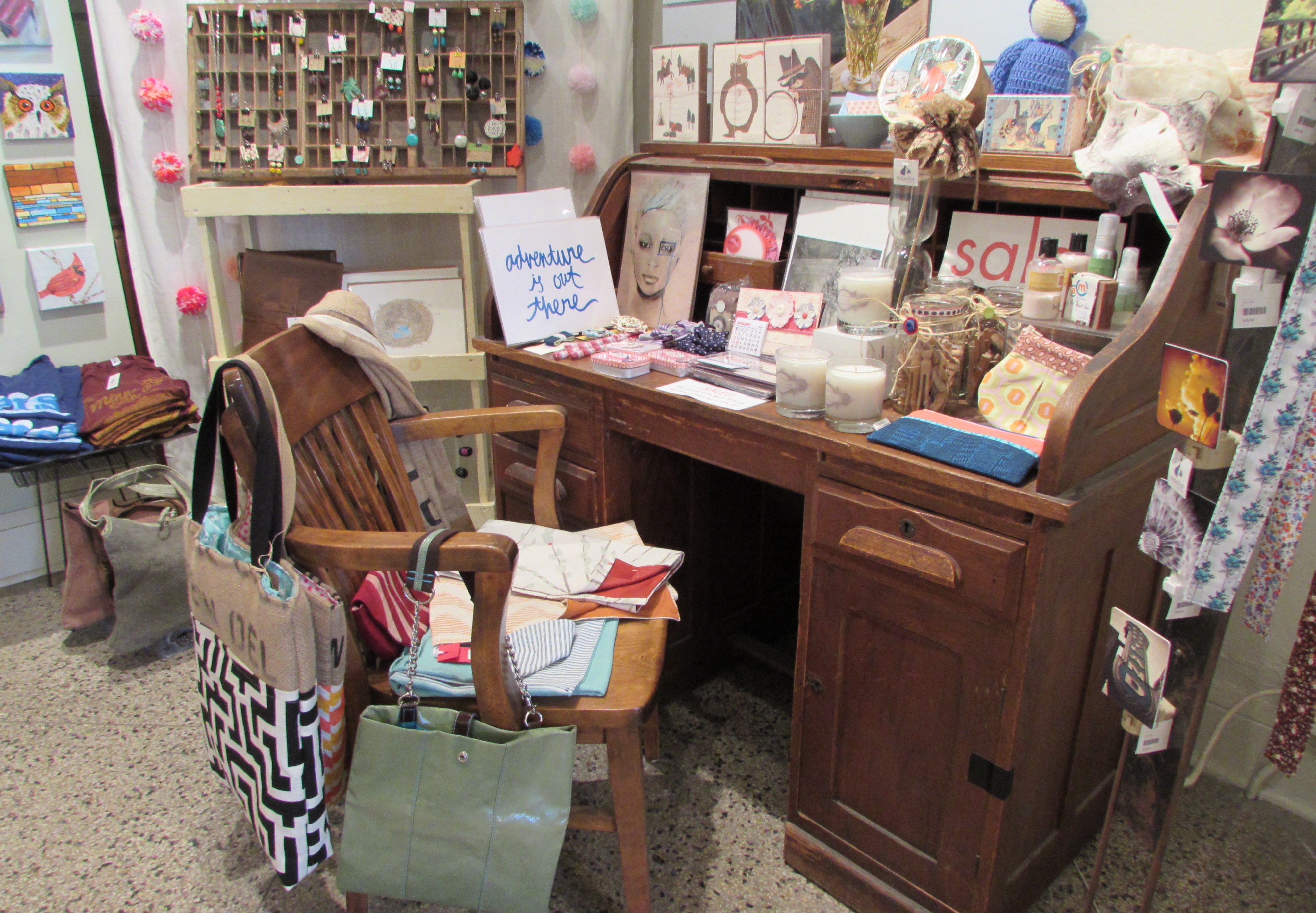 Her connection to her customers carries over to her buying process. Initially, she bought based off her own tastes -- but now she buys for her customer.
"Over the years, I've learned what my customer is looking for," Greta said.
The customer interaction doesn't stop there. Greta has created weekly craft nights as a way to get together with her customers. It originally started as a Happy Hour.
"We would have wine, cause why not?" Greta laughed.
Then, after one trial run, the nights expanded into craft night, teaching customers how to make everything from snowflakes to jewelry. The nights are a cheap ($3-5) girls night out. And wine is still served!
The most unique aspect of Greta's shop is the ability to connect the two sides, customer and artist.
"I like to connect the customers and tell them a little about what they're buying," Greta explained. "So you can leave feeling like you bought something that you actually know about."
This feeling of dual community has attracted the attention of both artists and customers, and myself as well. Although I was only able to spend an hour there on my first visit, I've already planned to return to further explore. And buy a few (or more) things, of course. Visit the
Paper Hat website
for more information. Photos by: Rebecca Mariscal