Pets Loyal 2 Vets-- A Wonderful Minnesota Non-Profit Company
Posted by Leah Putz on Tuesday, July 7, 2015 at 12:00 AM
By Leah Putz / July 7, 2015
Comment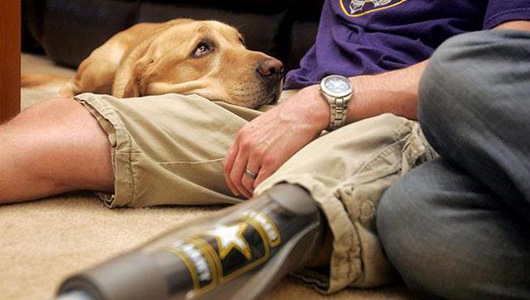 The U.S. Department of Veterans estimates that between veterans of the Vietnam, Gulf, Afghanistan, and Iraqi wars approximately 18% of these veterans have or have had PTSD due to their time in combat. In addition to PTSD, some veterans suffer from TBI (traumatic brain injures) and sexual and physical assault traumas, which can lead to difficulties in adjusting to life once they are back home. Shockingly, according to the U.S. Department of Veterans, 55% of women in the military and 38% of men experience sexual harassment and trauma while in the service. Coping with these issues can be very difficult for Veterans and many have found that turning to their pets can be very helpful. It has been proven that petting a dog can help reduce high stress levels; the ability and opportunity to focus and nurture another living creature can help those struggling with PTSD to get outside of themselves and socialize with animals. Many VA Hospitals use trained dogs to help Veterans overcome symptoms of PTSD such as isolation, hyper-vigilance, and extreme anxiety. These dogs are trained and certified as service dogs to help veterans adjust and engage in life after their time in the military. Pets Loyal 2 Vets, a Minnesota Non-Profit organization, specializes in supporting troops with PTSD, TBI, and physical assault traumas by way of companion and therapy dogs. Created by Jeff and Mary LeBaron, the organization helps MN veterans get access to trained dogs to help them deal with these issues. I sat down with Mary LeBaron to learn more about Pets Loyal 2 Vets.

Minnesota Connected:
How did you and your husband, Jeff LeBaron, come up with the idea for Pets Loyal 2 Vets?
Mary LeBaron:
 Pets Loyal 2 Vets was developed out of the need for veterans looking for a companion that would aid them in times of distress. My husband completed therapy in 2012 at the Minneapolis VA Hospital for PTSD. After completion Jeff turned to his fellow veterans and asked, 'what are you going to do when times get rough?' Some responded, 'I turn for my dog, I live alone or my spouse is at work.' So the search for a dog started and the closest placed were Colorado, New Mexico, Arizona, Texas, Florida, and Georgia. We decided that was too far and something had to change so Pets Loyal 2 Vets was born.
MC:
 How did you get started with the Organization?
ML:
  A lot of research went into the possibilities, and we decided a 501 © 3 non-profit organization would be the best. We met with attorneys and an accountant to form the organization and get the correct forms filed with the state and federal government as a non-profit.
MC:
 What makes you the most excited about being involved with Pets Loyal 2 Vets?
ML:
 Oh, how many veterans we will be helping. 22 veterans commit suicide every day in America and if we can stop that trend and save a dog as well, two lives will be saved.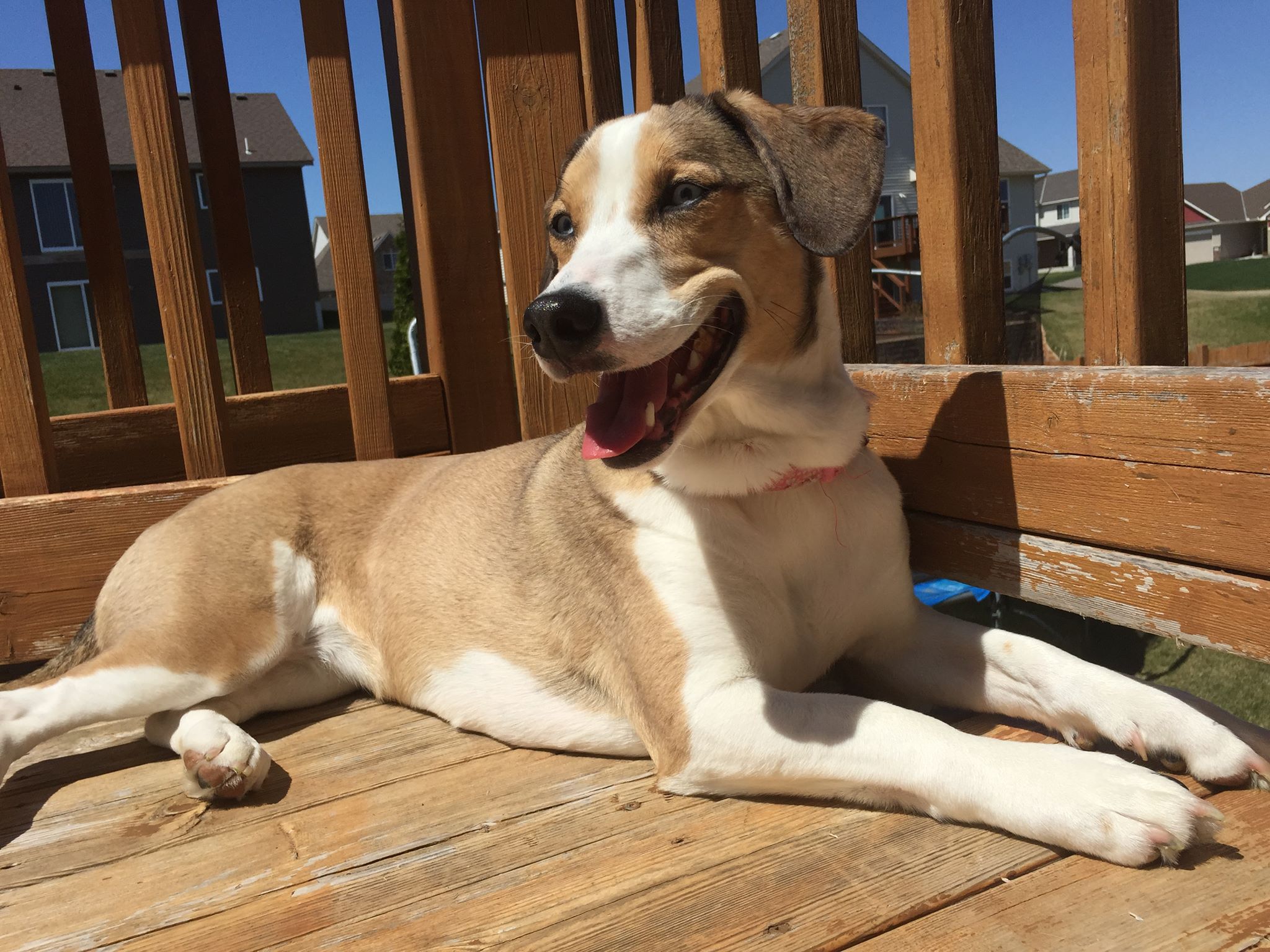 MC:
 How are you getting the dogs and how will they be trained?
ML:
 Our dogs will come from private breeders, rescue groups, and shelters. All dogs will be certified at each level of training. Pets Loyal 2 Vets will be training companion, therapy, and service dogs and all services including the certified dogs are free to veterans enrolled in our programs.
MC:
 I've heard you have some very special puppies coming, tell me about them.
ML:
 We will be receiving puppies from All Season Canine Country Club – yellow lab and golden retrievers from the royal bloodline in the United Kingdom. Puppies are due around the 4th of July. This will be Ruby's first batch of puppies. Everyone is very excited.
MC:
 Do you have any events coming up for Pets Loyal 2 Vets?
ML:
 In July, Chuck & Don's is having their annual fundraiser which will benefit Pets Loyal 2 Vets. So we are visiting all 24 of the Chuck & Don's stores every weekend promoting this fundraiser. July 11th-12th we are at the WWII Air Expo at the Flying Cloud airport and then our annual corn roast is held on August 8th at our new facility in Prior Lake, MN. [caption id="attachment_625318" align="aligncenter" width="300"]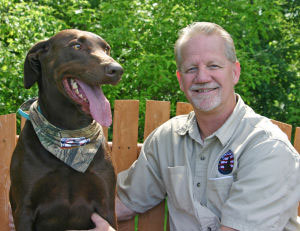 Jeff LeBaron and his dog Riggs.[/caption]
MC:
 What can Minnesota Connected readers do to get involved and help support Pets Loyal 2 Vets?
ML:
 Pets Loyal 2 Vets always needs volunteers for events and of course donations are always welcomed. We are in the process of completing the renovation of our building and need a few hands to help with the final coat of paint, hanging tin on the walls, and wiping down everything in preparation for the Corn Roast. We also have a volunteer Advisory Board where skilled individuals can join and provide positive direction to the organization. For further information, contact: Jeff LeBaron Executive Director 612-396-3369
www.petsloyal2vets.org
Facebook: PetsLoyal2Vets Photos courtesy of: PetsLoyal2Vets -- Leah Putz