Phil Hughes' Stock Continues to Rise
Posted by Jeff Schwenn on Saturday, May 24, 2014 at 12:00 AM
By Jeff Schwenn / May 24, 2014
Comment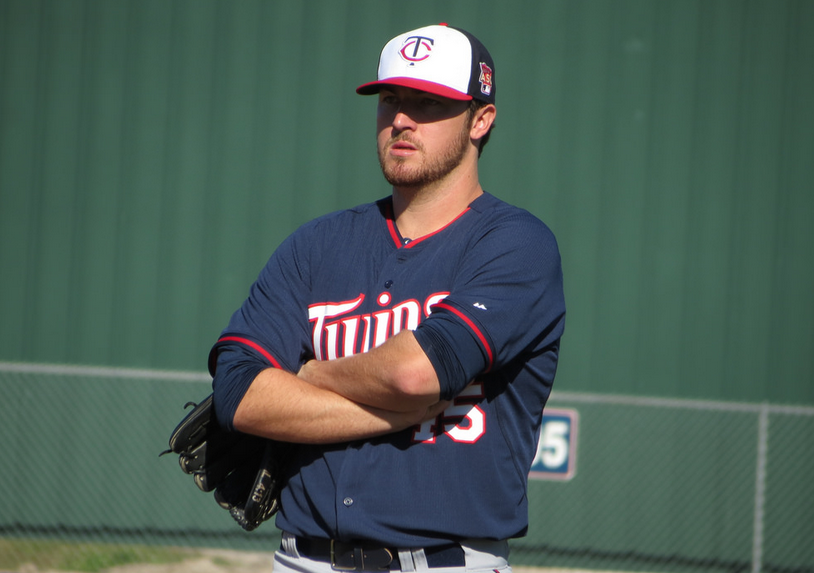 The Minnesota have rounded the quarter pole of the 2014 season with a surprising 23-21 record.  The starting pitching has rebounded and no one embodies this change more than Phil Hughes. He's already won five games this season after winning just four in 2013. Getting away from New York has been the catharsis many were hoping Phil Hughes would experience.
After giving up four runs in each of his first three starts this season, Hughes has risen to become one of the best starting pitchers in baseball. His increased use of the cut fastball is the difference. Hughes is throwing his 88+ mph cut fastball 24% of the time this year. In past seasons he's never thrown it more than 13% of the time -- this is not to be confused with his 92 mph four seam fastball he throws 65% of the time.
Confidence throwing the hard stuff and just pounding the strike zone has become his calling card. Hughes has become comfortable enough with his pitches and the team behind him that even when a hitter does make contact he knows the fielders will do their job. All of this has created some pretty heady statistics from his last five starts:
No walks in the last 33.1 innings

MLB best ERA of 1.08 over the last 30 days

He's given up just one home run since April 20th.

Second best WHIP (0.90) in the American League over the past 30 days.
As a fan it has been a pleasure to see professional pitching from a Twins pitcher. Fans haven't seen this type of starting pitching since Carl Pavano put some gems together back in 2010. Phil Hughes won't continue at the blistering pace he's currently on, but he's in no way the disaster many fans predicted. Away from Yankee Stadium Phil Hughes has been a fine pitcher the past few years -- and remember he's just 27 years old. By paying Phil Hughes $8 million a year through 2016 the Twins have may have rolled the dice and apparently come up a winner. Photo via:
BeGreen90