Plaza Theatre in Maplewood Set to Undergo a Change in Management
Posted by Matthew Deery on Monday, September 16, 2013 at 12:00 AM
By Matthew Deery / September 16, 2013
Comment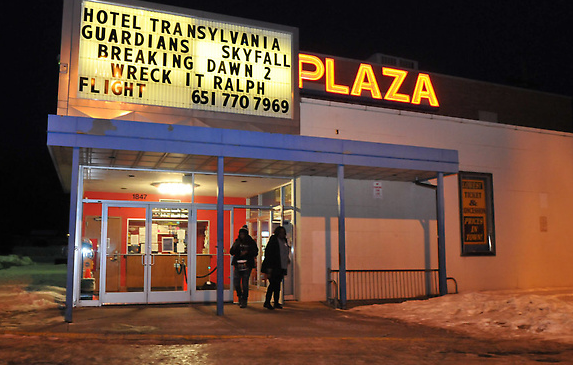 The Plaza Theatre in Maplewood has been around since 1967 and has been serving the public for almost 50 years now -- sadly, the theatre will not eclipse a 50th anniversary as it's set to close its doors next month on October 31st. Current operator Nathan Block has been struggling to keep the theatre open for years now and just recently his plight was given a death blow. The building next door, Woodland Hills Church, owner of the Plaza, has decided not to renew Block's lease on the small theatre.
UPDATE: I was informed the theatre will remain open, but be operating under new management. The church will take over the operation of the theatre and take it in a "new" direction.
He released this statement on a Save the Plaza
website
(you can sign the online petition to save the theater here as well).
Hello everyone, I have received word this day that my final day at the Plaza Maplewood Theatre will be October 31, 2013. Commencing immediately on November 1, Woodland Hills church will assume ownership and operation of the theatre. I will be on-site on 10/31 if anyone would like to stop in and say good-bye. I will be announcing some special events shortly for my last week at the Plaza. I intend to throw myself a grand send-off and you are all invited. It has been a real pleasure to serve you for these last 15 years. I will miss all of you and this little gem of a theater more than I can express in words. Gratefully, Nathan Block Plaza Maplewood Theatre
For those who don't know, the Plaza offers patron extremely cheap ticket prices for not so current movies. All tickets are just $2, with $1 being the price on Tuesdays. Right now, the Plaza is showing
Despicable Me 2
,
Man of Steel
,
World War Z
, and
Pacific Rim
, blockbuster movies that came out earlier this summer. While there is a delay on the titles that show up here and the theatre isn't glitzy or modern in any sense, it's hard to beat the price.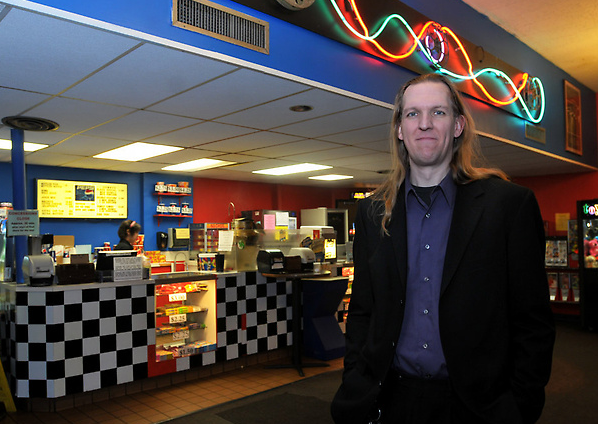 This gives people a chance to see recent movies they may have missed in their first theatrical run. They also have the best policy for R rated movies in the Twin Cities -- "No children under the age of 6 years old will be admitted into an R rated film for any reason, accompanied or unaccompanied." Almost all chain movie theaters simply do not care who enters what movie -- on more than one occasion a talking child has ruined my theatre experience, and yes, even in R rated films. Terrible parenting, I know. Nathan Block, who has been the managing tenant of the theatre for 15 years, has been doing everything he can to save the establishment he loves so dearly. He has recently been holding "Plaza Garage Sales" where he sells movie posters and other memorabilia. The
last garage sale
is set to take place on October 5th, from 10 am to 5 pm, across the street from the theatre at the NALC Branch 28. If you are a movie fan, this is the garage sale you want to be at -- from experience, they have so many great movie related items to check out. Despite raising quite a bit of money in the past to keep the doors open, Block's efforts have fallen just short. He was saving up the garage sale revenue to buy digital projectors, a much needed update to allow the theatre to continue carrying feature films. Most theaters now have digital projectors and no longer display movies on actual film stock -- this makes it harder for Block to get his hands on film stock versions of these movies. In the end, when it came down to it, the most important part of Block's future rested in the church renewing his lease. Since this didn't happen, the theatre will inevitably change hands. So for all those who grew up visiting the theatre, the next month and a half is the last chance you will have to see a flick under Block's management and say goodbye. If this theatre had some significance on your childhood, and it has for so many around the Twin Cities, make sure you say as much on social media, to Block himself, or show support by stopping in one last time. Photos via:
TwinCities.com