'Pretty Lights' @ Myth Live
Posted by PJ Mudd on Friday, November 22, 2013 at 12:00 AM
By PJ Mudd / November 22, 2013
Comment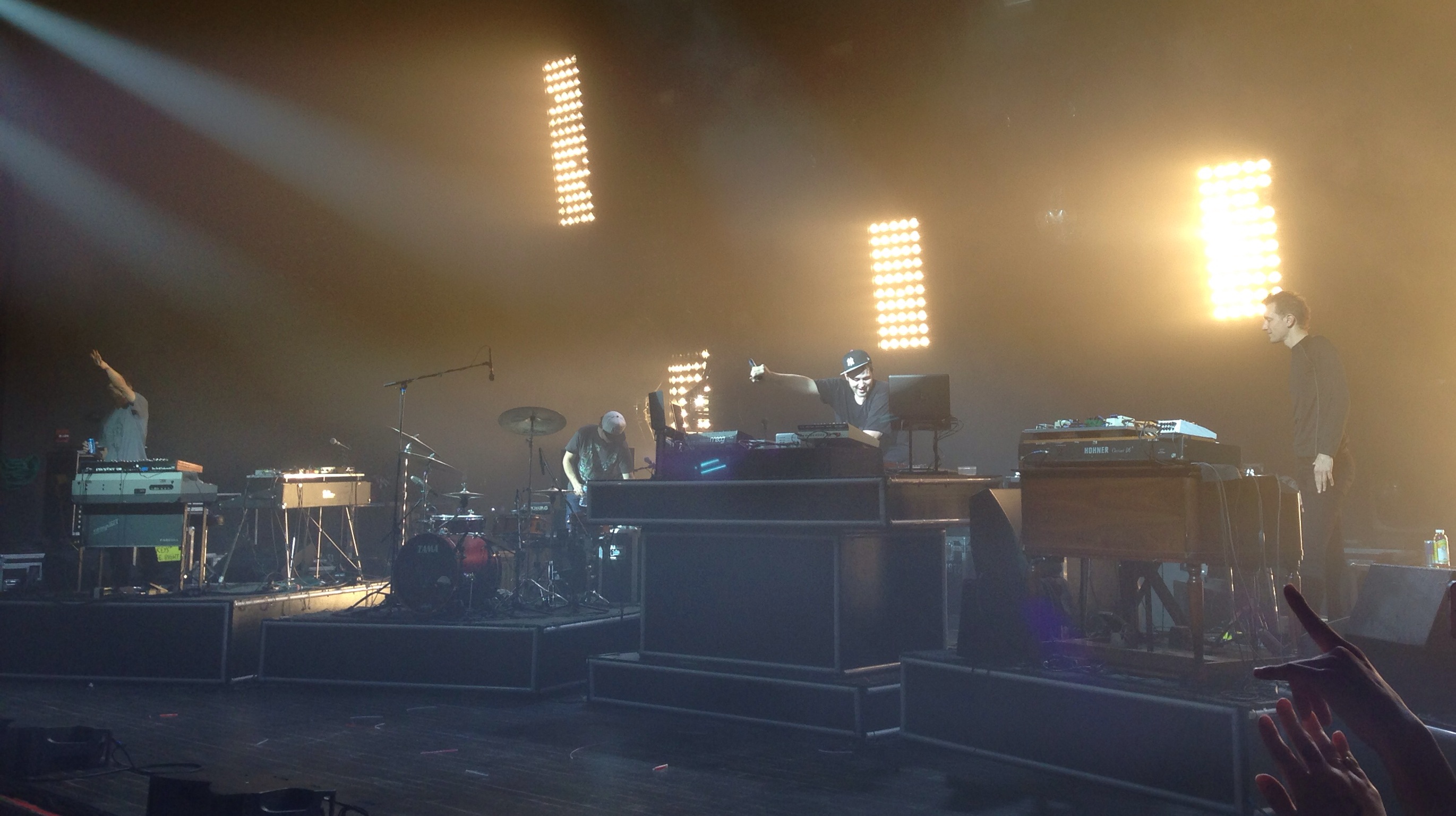 Insert witty comment about how pretty the lights were here. The lights were indeed amazing, but these days that's a given at an 
EDM
 show much less a 
Pretty Lights
 show. This tour, Derek Vincent Smith, aka Pretty Lights, was heading out in support of his most recent album,
A Color Map of the Sun
. However, this time around he was bringing along a number of live musicians to support him onstage. I'm a big fan of EDM and electronic music, and I'm also a fan of rock shows, but I have yet to see the two combined or done together really well. Until now. Spread across the stage at Myth on Saturday night, on raised, lit platforms Smith was flanked by five other musicians. Smith himself took to the guitar a few times throughout his set, although I had a hard time hearing it's contribution over the incredible bass. There were two keyboardists, a drummer, and a pair of horn players, all of which added just the right touch to the overall performance. Each song bled into the next just as you would expect from a DJ performance, but with the traditional contributions of individual musicians on each song.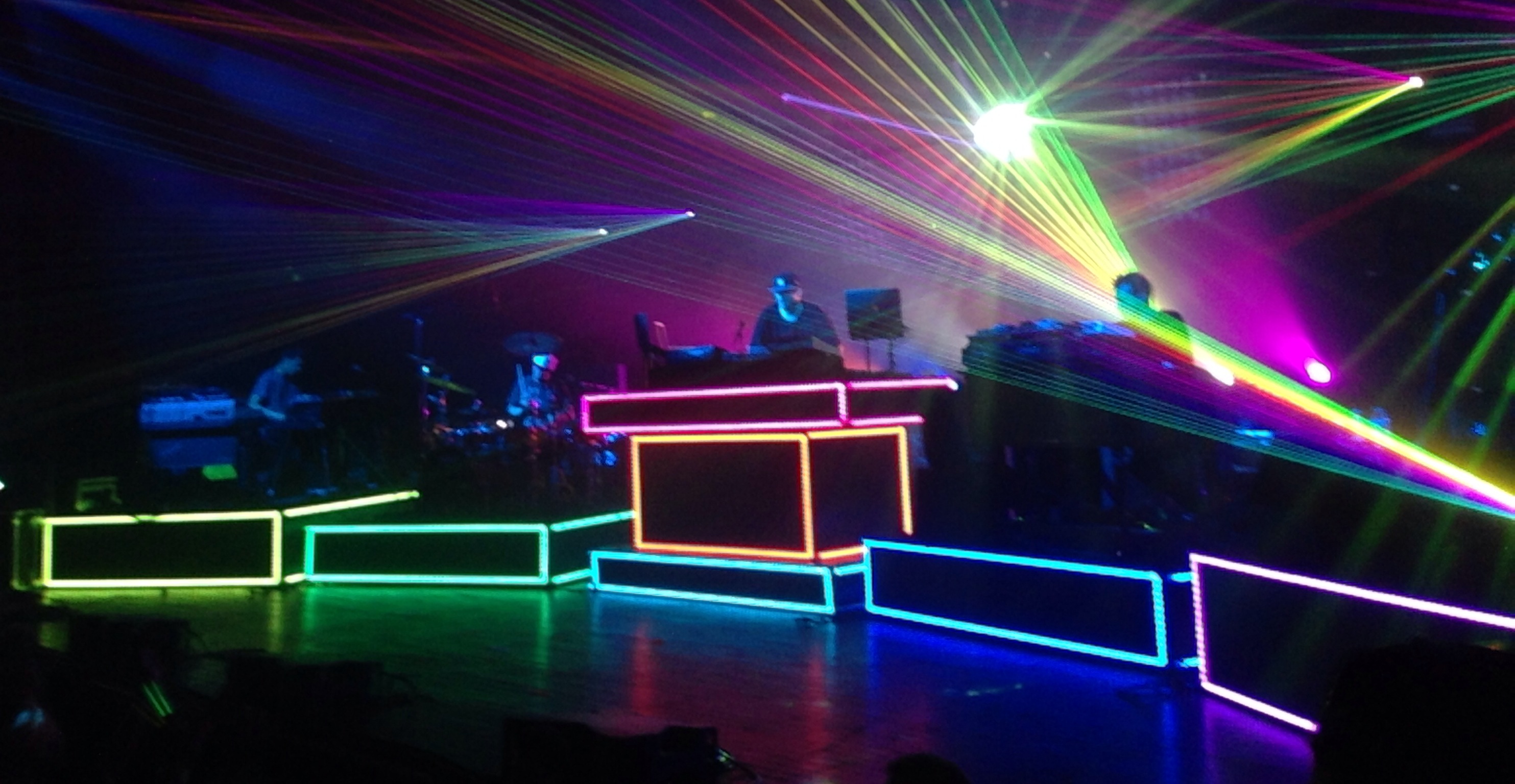 Pretty Lights is known for being an EDM producer/artist, but this live show also mixed in elements of jazz, hip hop and a little church revival. The stage setup also didn't stick to traditional EDM standards, aside from the obvious live musicians, the basic premise went back to something from Ed Sullivan or Merv Griffin with box platforms for each musician outlined in neon lights which in turn created a rainbow across the stage. The modern day lighting effects were still in full force, but they worked elegantly with the other stage pieces. The three hour set was going swimmingly until about a third of the way through when the power suddenly cut out. Smith took the opportunity to shake hands with fans in the front row until power could be restored and the audience entertained themselves with a group sing-a-long of Biz Markie's "Just a Friend."Even with the unusual ten minute break the show picked right back up where it left off as if it never happened; it certainly didn't seem to bother anyone as everyone was full of 
PLUR
 (Peace Love Unity Respect) that night. Based on the number of orders of water at the bar, I have my theories on why that was, but regardless, when the entire audience is happy and positive, it really makes for an incredibly enjoyable experience.