'Primp Boutique' -- Cheap, Chic and Dog-Friendly
Posted by Rebecca Mariscal on Friday, July 4, 2014 at 12:00 AM
By Rebecca Mariscal / July 4, 2014
Comment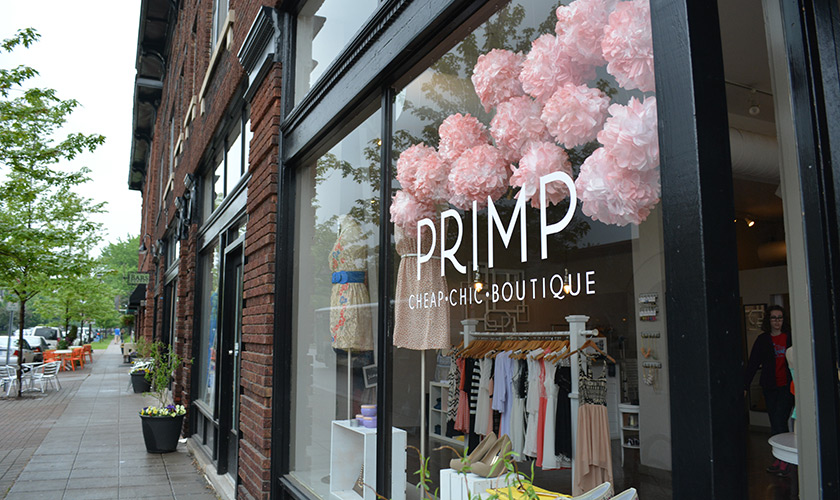 The Minnesota-based
Primp
stores look like high-end, high-priced boutiques, with clean interiors filled with fashionable, trendy clothing. One thing, however, sets Primp apart from the typical high fashion stores: the prices. Everything at Primp is under $100, quite a feat for quality stylish options.
Providing affordable style was one of the main concerns for owners Michele Gudmundson and Wesley Uthus.
The two have backgrounds in apparel design and met through a mutual friend years ago. They started designing and selling handbags together, giving them a closer look at the retail fashion industry. They were exposed to both large boutiques with high-priced items as well as cheaper options like Forever 21.
"We thought, 'Why can't we do both? Why can't we have this amazing boutique with awesome customer service but price points that won't break the bank?'" Gudmundson said.
This led the partners to open the chic and cheap boutique Primp four years ago. The average price tags on their racks range from $30 to $50 per piece. Although this may seem high to some people (I myself am a Target clearance shopper), the prices are low for the high-quality, high fashion pieces the shop sells. The boutique's low prices gives women a chance to try out fashion-forward pieces, like this season's crop tops.
"People can try those trends without having to invest a lot into them," Uthus said.
Prices are also set with college graduates in mind. When Uthus and Gudmundson first created Primp, they had just graduated college and could not afford to shop at any of the boutiques around town. They want their shop to inspire a college graduate looking to start out in a professional career.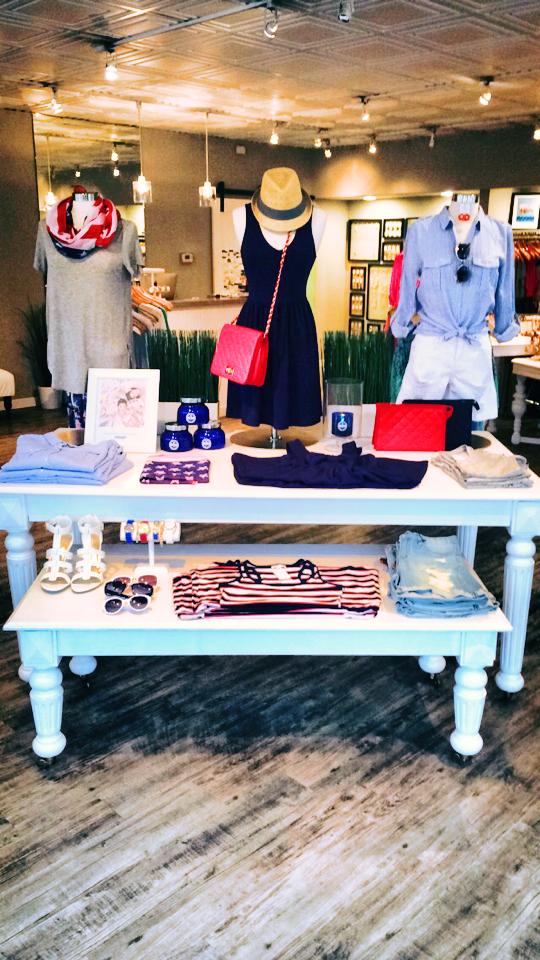 The style of the clothing store also reflects the owners' styles.
"We try to buy for ourselves and for our staff," Gudmundson said.
This mostly means chic and feminine, but recently Primp began to expand its style.
"We're not afraid to try different things," Gudmundson explained.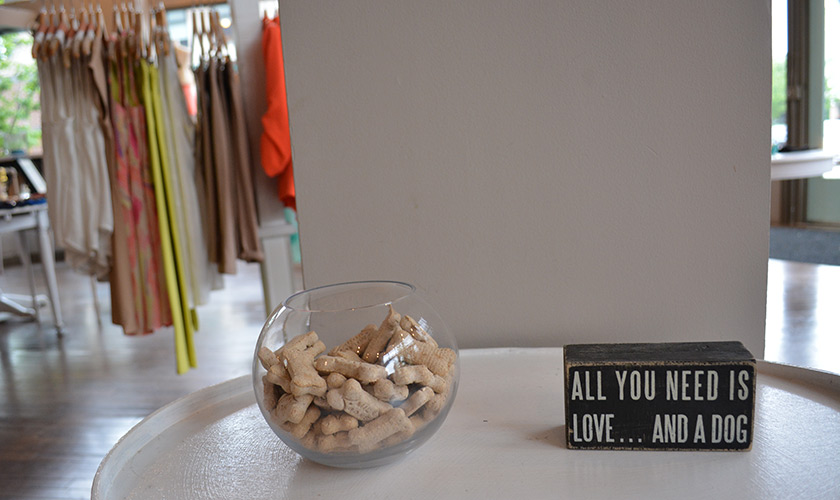 This vow extends beyond their clothing to their stores "dog-friendly" policy. Gudmundson and Uthus both have dogs who have been best friends since the women's handbag designing days. The pets would even accompany them into their studio.
"They've always been a big part of our life and we wanted to make sure that when we had a store they could also be there," Gudmundson said, "and we could invite people that were also avid dog lovers to bring their furry friends as well."
The store sees a furry visitor at least once everyday. Each dog-friendly location provides treats and a bowl of water.
"Our locations are in areas where people live and are walking their dogs," Uthus explained. "They can just come in and still be able to shop."
Now there are even more areas where the dogs are welcome. Primp has expanded from its one shop on Selby to five shops around Minnesota, including one that just opened in Excelsior. In addition to expanding their market, the two owners have also created a new label exclusive to Primp, Henry and Martin, based off their maiden names. Put this growing Twin Cities boutique on your radar -- the selection, atmosphere and people are all wonderful. But the best thing about Primp remains the fido-friendly policy -- dogs deserve the chance to take advantage of the great prices too! Photos via: Primp